When Mum mentioned to a colleague that we were going camping near Kings Lynn during the Summer they recommended that we take the Beans to True's Yard Fisherfolk Museum, so after a day at Wells-next-the-Sea and wandering through some of the tiny passageways with the Beans asking if that's where the smugglers would have been we decided to pay True's Yard a visit. I checked out their website and saw that they were doing a Guided Walk at 1pm the following day so our plan to visit was in place.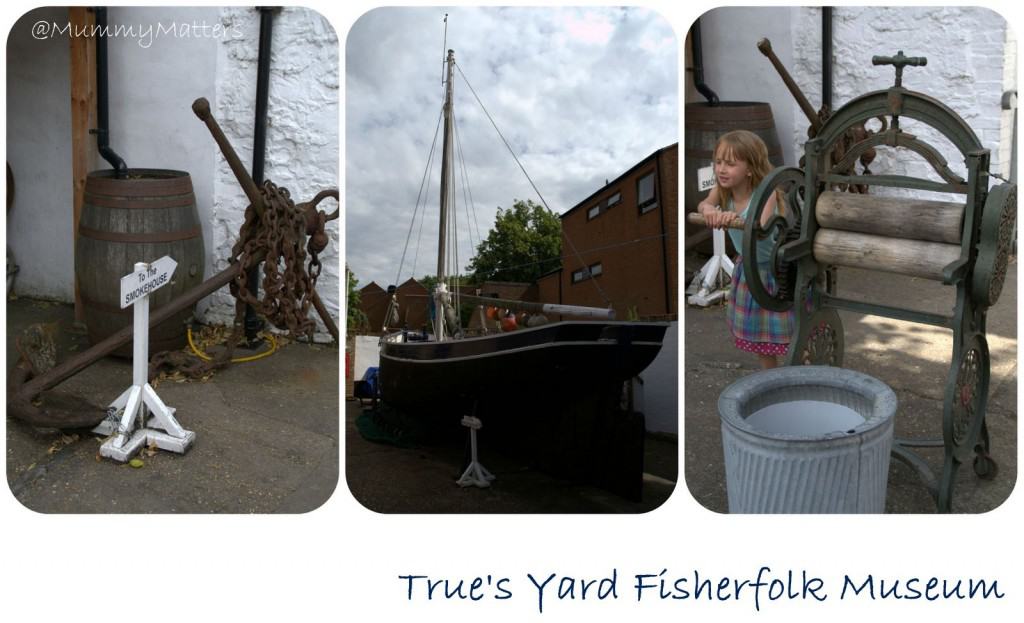 We arrived early (very unlike us) and had a chance to have a little look around whilst we waited for our guide, Mike, to collect us from the entrance. I wasn't sure how the Beans would react to the Guided Walk but I have often found myself that I learn more from an actual person that I have from just looking at artefacts and reading in museums because I often feel pressured to move on quickly. Mike made us feel at ease from the word go and quickly set to work explaining all about True's Yard and how the land around it would have looked in the 1800's.
We walked along the street, stopping every now and then so that Mike could show us something of interest or to explain where some of the characters from his tales would have lived. It was quite difficult to concentrate as we were right next to a main road but once we moved onto Pilot Street, it was like stepping back in time and the sound of the traffic ebbed away. The cobbled streets, the exposed beams of the houses and the tiny doors gave clues as to how it would really have been. Mike actually used to live in one of the houses which has now been demolished when he was a child and so he remembers it well.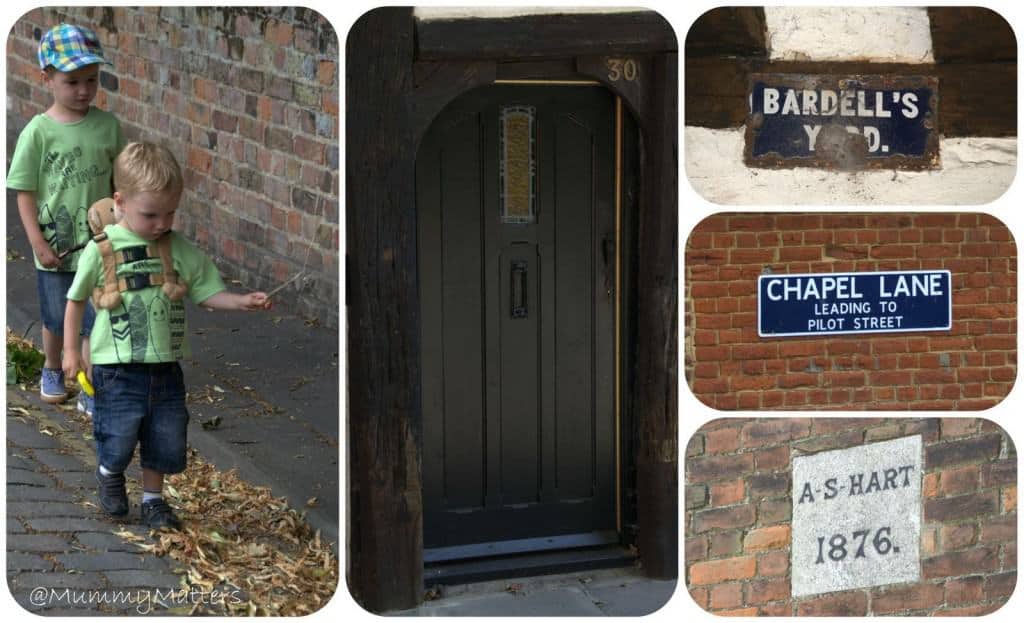 Overlooking Pilot Street stands a very large and very beautiful Chapel, Mike said that it is actually the largest Chapel in the UK. It has recently received a large Grant and has been having lots of work done on it. It was a truly beautiful building. Along the walk, we saw lots of lovely snippets of history and heard some funny stories but I would rather you visited and heard them all for yourself because True's Yard is most definitely worth a visit and if you do go, I highly recommend the Guided Walks.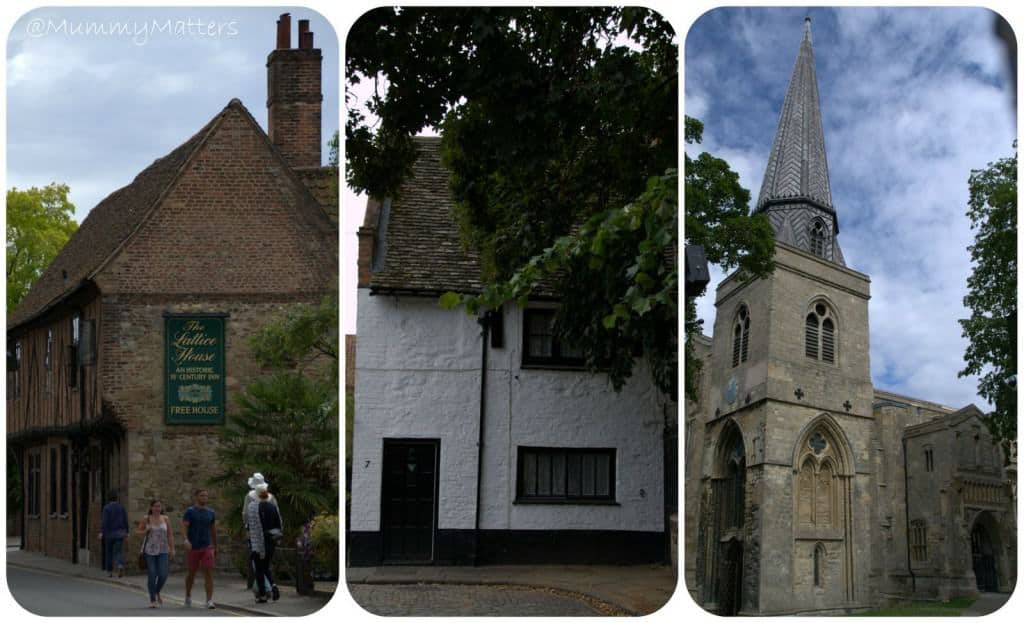 Back at True's Yard they request that you do not take photographs within the museum itself but I checked with Mike who said that it was ok for me to take photographs of the cottages. These are the last two remaining fisherman's cottages standing in the UK. They are very tiny, just two rooms; one upstairs, one downstairs. At one time there was known to be a family of 11 lived in one of the cottages. The nine children slept upstairs in the double bed (top and tail) and the parents slept on the floor. It would have been very cramped! There are no toilet/bathroom facilities in the cottages, just a chamber pot under the bed which would no doubt have been emptied out of the window onto the street with the fish guts and other rubbish. Can you imagine the stench!!!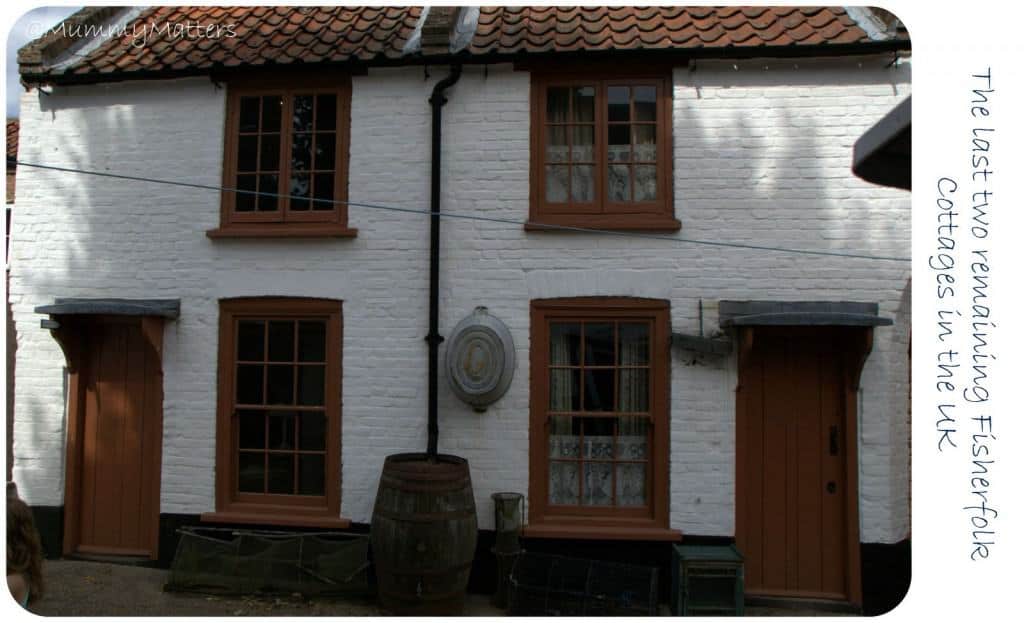 When we entered True's Yard I really didn't know what to expect, but we spent a good 2-3 hours there and really enjoyed our afternoon. The Beans surprised me by actually paying attention to some of what they had heard and seen. We even had a go at singing a few Fisherfolk songs.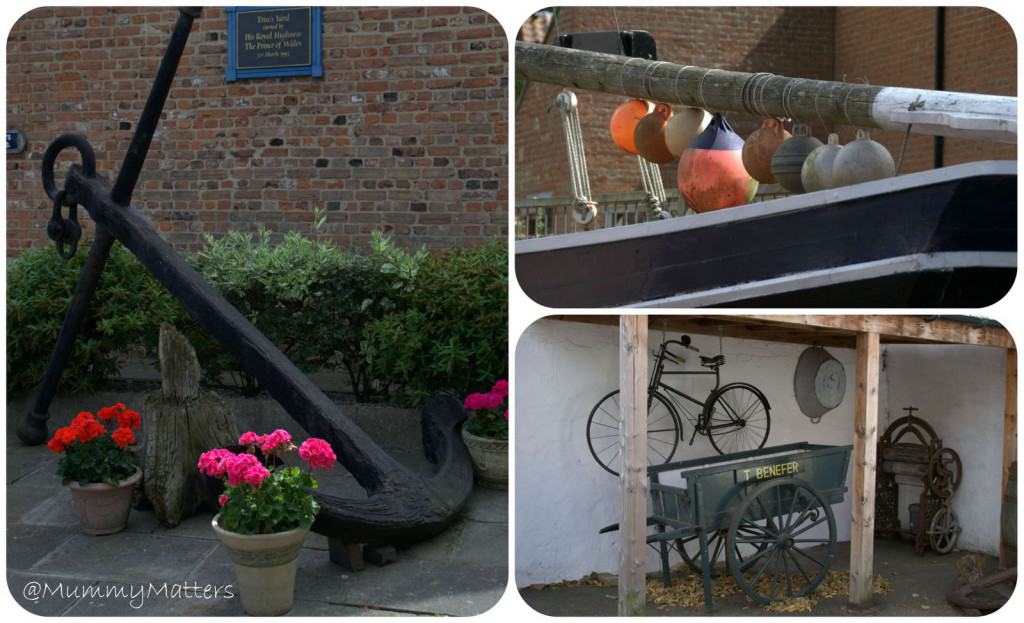 Admission fees are very low at just £6 for a family (2 adults and 2 children), we paid a little extra for our Guided Walk but we still had change from £15. All of the people who work at True's Yard are volunteers and you can really hear the passion in their voice as they tell you about the interesting history of the fishing community. I shall definitely take the Beans back there in a few years time when they are older and more able to retain information.
#MummyMattersSummer2015
Latest posts by Sabina Green (see all)