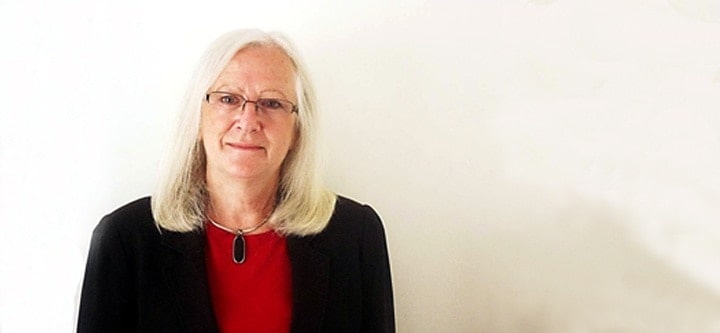 Top Trike Tips and Developmental Stages
Dr. Maggie Redshaw – Little Tikes Play Expert
I'm Dr.Maggie Redshaw, the dedicated play expert for Little Tikes. As we head into the summer months, hitting the outdoors is on everyone's agenda, so I thought I'd share some of my top tips for when you and your little one are out and about on your trike. Below I dig a little deeper into the feature rich Little Tikes trikes range and offer an insight into what each learning stage is all about.
Trike Guided Stage (9 months +)
1) Early on, use the guided learning stage, to let your baby have an all-around view while feeling safe and well-supported with Little Tikes' safety harness and handlebars. It's a great opportunity for them to be moving, getting a look at the world and enjoying the bigger spaces of places like the park!
By around nine months babies who have been sitting and rolling over are driven to try and get around more – many just want to be on the move. Some babies want to get down on the floor and crawl or shuffle, others try and pull themselves up on whatever is available – furniture, toys and adults' legs. Being on the move and upright gives babies a different view of the world and it can be very motivating – the Little Tikes 4-in-1 trike is perfect for this! Featuring soft seating and an easy grip handle for parent control – it's a fantastic pram alternative.
2) Make sure your little one is comfortable and knows the foot rest is there to push against while he or she is on the move- the first ride can be exciting and this offers some reassurance. Ideal for beginner riders, Little Tikes' 4-in-1 trike is designed to grow with a child's ability.
At this age, most babies have usually developed some upper body control and stability; it is time to take off using their lower body and legs. There is usually a spurt in physical and motor development and new physical skills are being developed that involve getting from A to B, not just sitting upright, but trying to do more. This takes time and practice.
3) At the same time, encourage your baby to hold the handle bars or steering wheel. This will allow them to feel the movement as they hold on and you push them along. Both child and parent powered, the Little Tikes 4-in-1 trike's easy grip handle helps to avoid any veering off course.
Getting and staying upright requires help and support, though this is not always well received with enthusiasm and safety can be an important issue. Keeping an eye on babies of this age, cheering them on when they succeed and being ready to help if things look like they may not work out, is a strategy that many parents adopt.
Trike Learning Stage (12 months +)
4) The learning stage, allows your child to experience pedalling and co-ordinate their leg and foot movements as they move forward. The Little Tikes 4-in-1 trike's ability to adapt with a child's development means you can let them have a bit more control and choice about where to go. You are definitely still in charge, though it may not always seem so. It is an exciting thing being on the move.
At this age, there is a rush to be independent – the satisfaction and repetition that comes with movement is tremendous! Having an audience that appreciates what they are doing helps too. The increasing need to have choices and control becomes move evident in toddlers at this kind of age. They can move away from and, as important, back to their parents.
Trike Developing Stage (18 months +)
5) By the developing stage, your child will be learning to co-ordinate their hands turning and feet pedalling at the same time, though look out for when they get distracted by something and give help when needed with the Little Tikes 4-in-1 trike's parent push control feature.
The development of mental and physical skills is increasing rapidly at this stage, exploration and mastery of physical skills are important, but at the same time language and communication skills are taking off as your toddler's attention span grows and how they think changes.
However, combining chat and social interaction with physical activities can take quite a lot of attention and problem-solving and is not so easy to do until the physical skills like pedaling have been mastered. At this stage they may want to be more independent, but there is still a lot to learn and understand.
Trike Independent Stage (30 months +)
6) By the independent stage your child is in control, with freedom to roll on the Little Tikes 4- in-1 trike's durable, quiet ride tyres. As he or she moves under their own steam, you'll see new levels of confidence, coordination and skill. Let them know how pleased you are at their progress, though remember to stay nearby!
Physical skills and the control toddlers gradually acquire are marks of developmental progress. In trying out new activities some children may need help and encouragement, though for most children a mixture of novelty and familiarity is needed as they grow and take in new ideas.
7) Remember: the trikes offer a great way of helping your little ones to see and explore more of the wider world and you can both enjoy chatting about what you see, where you go and the friends you meet!
By the final trike stage, physical skills have been developed and practiced a great deal, underpinned by further brain and nervous system development. Now with other children around, physical activities can be fun in a social way!
Watch them go with their new found independence, as a result of learning through Little Tikes' four development stages!