Why You Should Travel – Top 5 Reasons to Explore the World
Have you ever thought about why you need to travel? For some people, travelling is adventurous, funny, exciting, and they want to explore the world. On the other hand, some people don't like to travel at all, they feel alienated from new places and new people.
However, I think there are a number of reasons why you need to travel to different places. I don't tell you to travel just because I love to travel, you're really going to discover a lot of unknown things, people, culture, etc. You're also going to discover your inner world while you're travelling.
In addition, travelling brings happiness to your life. It also improves your mental health and allows you to reinvent yourself. Now I'm going to list the top five reasons to explore the world.
Reasons to Explore the World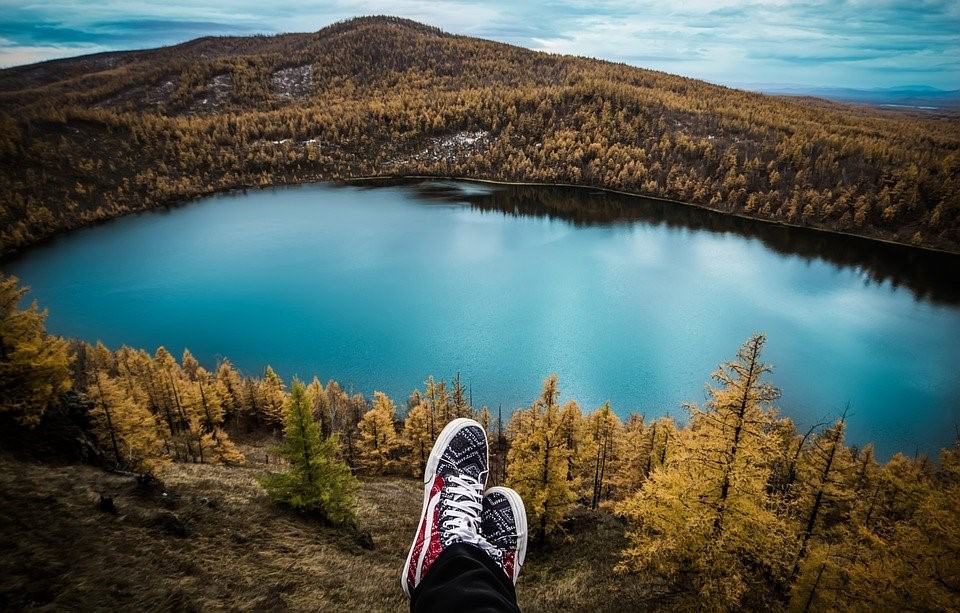 I would suggest that everyone should travel and explore the world. If you ask me "why?". Then I've had a lot of reasons to travel, and it's pretty hard for me to choose just a few reasons. Anyway, I have listed a few important reasons to travel.
Travel to Experience and Learn New Things
First and foremost, you experience a variety of things, such as new places, cultures, food, and languages. As you know, we never forget our sensory experiences, and all your senses open up while you're travelling.
You'll learn about the lifestyle of different people around the world and new perspectives. In addition, you learn about culture, clothing, education system, work-life, festivals, and many more things. That's why this is the number one reason that you should explore the world.
Travel to Make New Friends
Secondly, you will find the opportunity to make great friends from different parts of the world. This is really one of the main reasons that I travel. Because when making new friends from different places you know much about their places and lifestyle. You feel like you are growing and it gives a sense of connectedness.
Making new connections grows your reach and you feel more comfortable at those places when you have a local friend. Over a period of time when you become good friends, they might invite you to their places again. And you can get an opportunity to experience those places better. However, never forget to invite them to your place when you return. If you are a social kind of person, then I would say go out and make friends, you will really enjoy it. Along with this, you get a chance to taste the food of different places, now let's talk about food.
Travel to Taste New Foods
You will remember your travel experience for a long time if you tasted local dishes. If you're travelling a lot, you'll definitely feel hungry, and you'll need food. Try new dishes to make your travel experience worth remembering.
Taste local food by asking the local people, you might like the food you've never tasted before. Ask them about the ingredients they use to make the dishes. Note them, and add them to your recipe manual. You can cook those dishes at home when you come back from your tour.
I'd like to share something about my food travel experience. Whenever I taste new dishes, I always ask them how they prepared those dishes, what ingredients they used. As I love trying out my hands to cook new dishes, I experiment with the recipes.
Travelling Brings Happiness to Your Life
If you are finding reasons to travel, then ask some people about their last trip. You will see how excited they are to tell you about their travel experience. Truly, travelling brings happiness because you feel a sense of growth while you travel to new places. You broaden your horizon, your mind gets stretched, and your perceptions get a new dimension.
When you travel to new places you feel new experiences. Your mind will get involved in new things and you become enthusiastic about the unknown things. Your life becomes meaningful as you feel contended with new places, people, and cultures.
Honestly, I feel very happy and excited when I'm travelling. Only one thing comes to mind at that time, and I say to myself, "This is it, this is life." That's why I'm recommending that you travel every year to make you and your family happy.
Travelling Improves Your Mental Health
Above all, you will discover your inner world while travelling. When you move out of your daily work, you find some space, new environment, and you feel free. You do not have to worry about your job, your daily responsibility, or any other stress. You heal yourself by travelling.
When you travel to a new place, your body and mind get connected. It brings clarity in your thoughts and the noise in your mind shuts down. You will discover yourself; you will wonder that you have never realised such an experience. You feel more confident, enthusiastic, and energised from within.
You get a chance to re-evaluate yourself. Moreover, you learn about new cultures, lifestyles, and perspectives. You recognize the differences that allow you to see life from a different lens. It gives you a new start if you are recovering from a bad situation.
Another important thing, you become more resilient. Because travelling makes you excited but at the same time it is challenging to adapt to whole new circumstances. Sometimes you may face obstructions, but you get emotionally and mentally strong by overcoming the obstacle.
Conclusion
Now, when are you planning your next trip? Do you love to travel solo or in a group? Whatever, but make sure you travel to a new place at least once a year. If you love to travel solo, then go alone. And if you like to travel in a group, then take your family or friends to enjoy the moments. It does not matter what you do or how busy you are, but find time for travelling. I have shared enough reasons to explore the world. If you want to know more about something related to travel, please mention them in the comment section.
Author bio:
Ariana Smith is a passionate blogger. She loves to share her thoughts, ideas and experiences with the world through blogging. Ariana Smith is associated with Follow The Fashion & content rally.