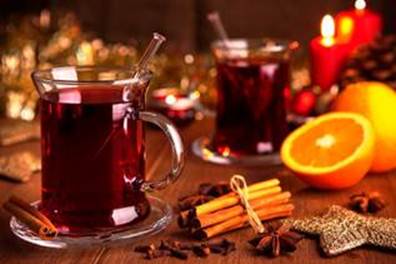 Tis the season to get cosy… Booking.com Survey Results
As we start to feel all festive I thought you might like to read this piece of research which I enjoyed reading . . . Brits go back to basics, with desire for sentimental pastimes and cottage breaks this coming winter
 TOP WINTER COTTAGES IN THE UK
Source: Villas.com & Booking.com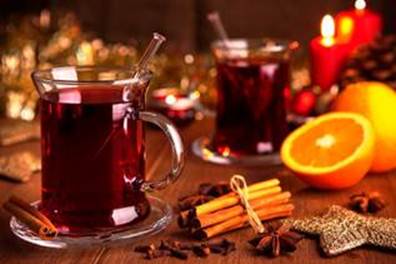 As the days get shorter and summer holidays start to feel like a distant memory, Booking.com has taken the temperature of the nation with its first ever Winter Snugs Survey, revealing just how we'd like to keep warm this winter.
In fact, a whopping 1 in 3 of us claim that we'd even prefer to spend the festive season at a Winter Snug than at home. And despite being a nation of 'tech-lovers' – with many Brits opting to book their Winter Snugs online – cosy pastimes and traditional yuletide festivities take precedence over WiFi connection when it comes to downing tools over the Christmas period.
According to the survey of over 2,000 Brits, most see their Winter Snug as the perfect place to relax and unwind or be romantic with our partner. Interestingly, 50% of Generation X – those most likely to have a job or a family – sees their Winter Snug primarily as a place to spend time getting cosy and sentimental with a significant other.
Jason Grist, UK Area Manager for Booking.com and Villas.com says; "With the average Brit having over a week of paid holiday left to take before the year is out (6.5 days each), there is a great opportunity to explore the wonderfully varied selection of Winter Snugs that is on offer. The ease and convenience of booking accommodation online means that 1,000's of beautiful Winter Snugs are available at the click of a button. But once that final 'click' has been made, it's time for tech-loving Brits to turn off the BlackBerry, disconnect the WiFi and get back to basics with loved ones. It is encouraging and warming for us to see that it is still the simple things in life that bring us the most pleasure."
In the survey, planet earth's number one accommodation site has picked out the Top 5 essential elements that Brits are looking for in their Snug:
A log fire (74%)
A steaming pot of slow-cooked stew (45%)
Hot chocolate (43%)
Large bath (42%)
WiFi (39%)
When it comes to our favourite things about the winter months in general, men and women are looking for different things to keep them cosy: while over a third of men prefer heading out to find a pub with an open fireplace (against just a 26% of women), it seems that women tend to appreciate the sensory experiences offered by the winter months more than men. Half of women claim some of their favourite things about winter are getting to pull cosy clothes like knitwear out the wardrobe, and 41% look forward to a steaming beverage like hot chocolate or mulled wine – both of which they're twice as likely to name as a favourite than their male counterparts.
So what do you think to these findings? Do you agree or do you feel differently about it?