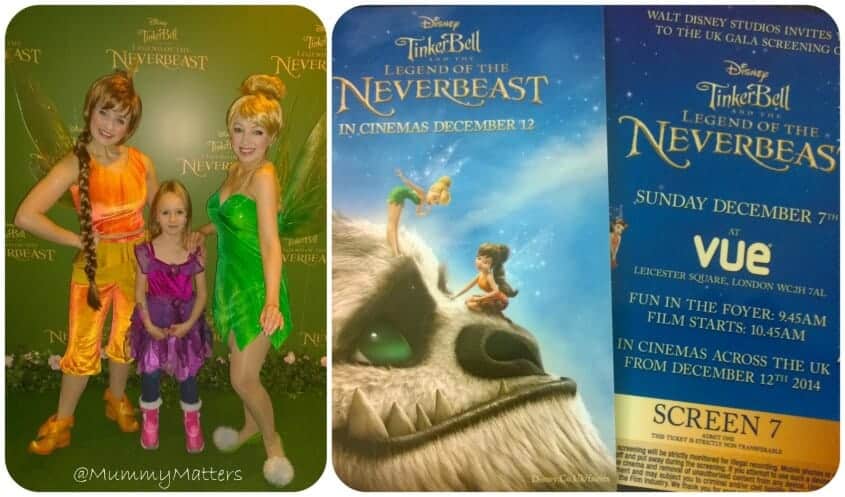 Tinkerbell and the Legend of the Neverbeast in Cinemas 12th December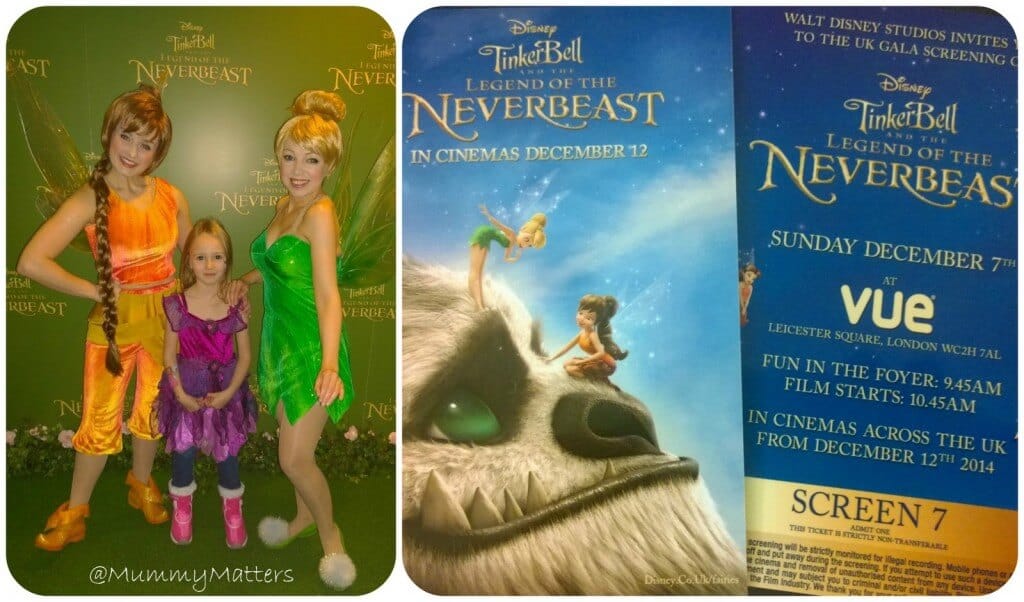 It's not every day you get invited to the Gala Screening of a film but this morning that's exactly where Little Bean and I were alongside our best friends Karin and Ella, a few of our blogger friends, a number of celebrities and their young families and a few hundred excited little people and their parents. It was an early start with an excitable train journey but for once we arrived early at the Leicester Square venue.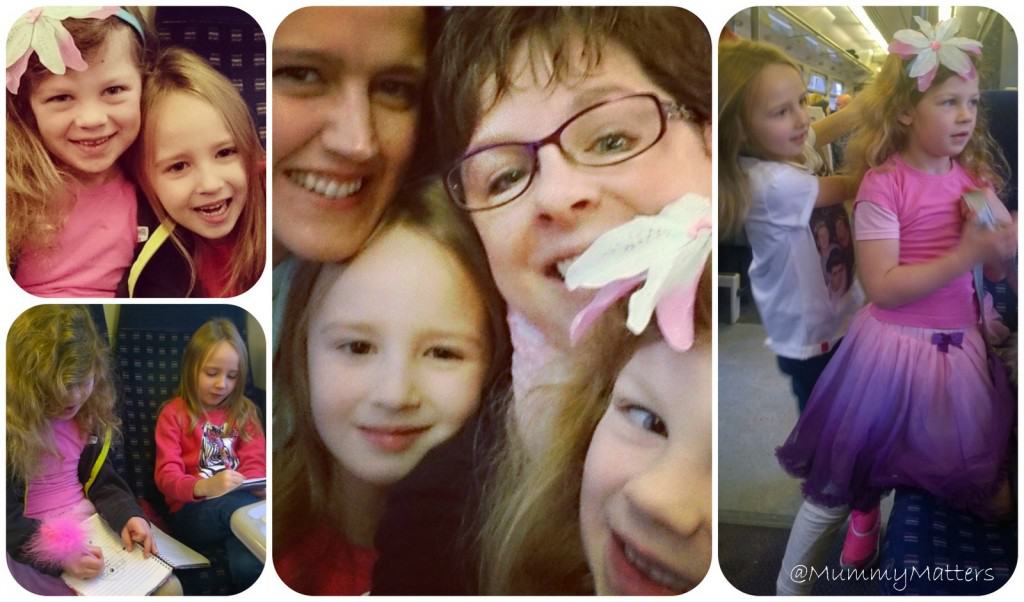 Once inside the girls had their faces/arms painted, they decorated Fairy Wings, met cute Pugs Bert and Alfie (Andrea Faustini would have loved it), tickled a Meerkat, cooed over a Chinchila, a Skunk and a few other little furry friends in honour of Animal Caring Fairy (and Little Bean's favourite) Fawn. Little Bean was overjoyed to meet Tinkerbell and Fawn, whilst Mummy was busy chatting to the beautiful Imogen Thomas, getting parenting advice from the lovely Sarah Beeny, staring in awe at the amazing figure of KT Tunstall who performed the music for the film and wondering how Mum Mel B could dream of leaving the house dressed head to toe in white with her children by her side. I would be covered in handprints, food and drink in a matter of minutes!?!?!? Mel B introduced the film and was delighted to announce that she was the voice of new Scout Fairy rather aptly named Fury.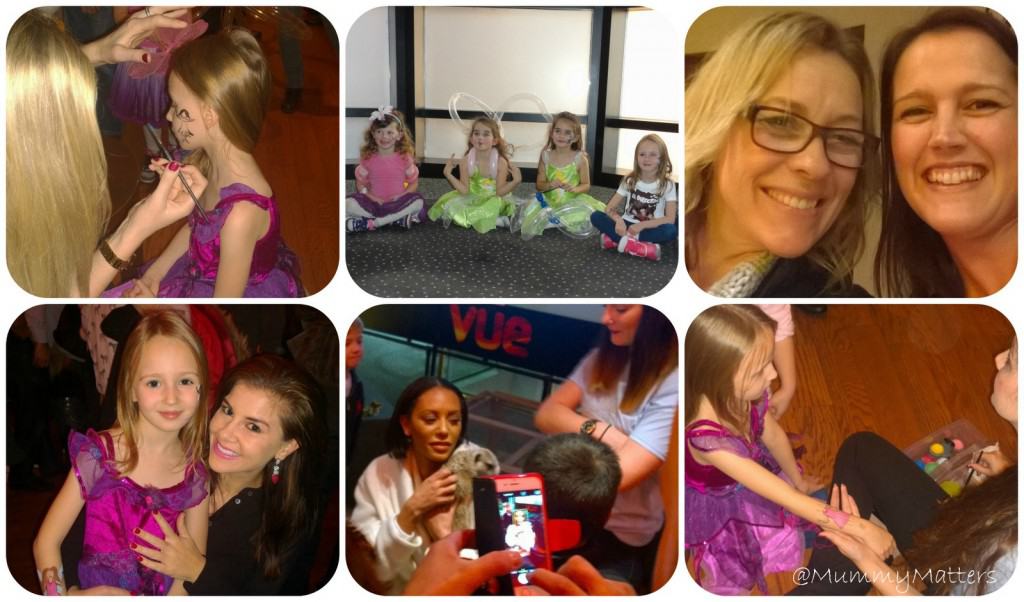 We took our seats and settled down for the latest TinkerBell installment "The Legend of the Neverbeast" . . .
The new story explores an ancient myth of a fabled creature whose distant roar sparks the curiosity of Tinker Bell's good friend Fawn, an animal fairy who's not afraid to break the rules to help an animal in need. But this animal—massive and strange with glowing green eyes—is not really welcome in Pixie Hollow, and the scout fairies are determined to capture the mysterious beast before it destroys their home. Fawn, who sees a tender heart beneath his gruff exterior, must convince Tink and the girls to risk everything to rescue the NeverBeast before time runs out. Directed by Steve Loter ("Kim Possible") and produced by Makul Wigert ("Secret of the Wings"), "Legend of the NeverBeast" roars to life in UK cinemas 12 December, 2014.
The film starts out with Fawn bringing chaos and danger to Pixie Hollow, she promises Queen Clarion this is definitely the last time but then she hears something and can't help but check it out. She tries to tell herself to follow her head and not her heart but of course her heart wins and a cute friendship forms.
The animation of the TinkerBell films is like no other in my opinion, I love the delicate beauty of the fairies and their animal friends, their tiny little noses, waists and feet. Even the NeverBeast with his rows of pointed crooked teeth and green glowing eyes held a certain charm. As you might well guess the course of the story does not run smoothly as great danger faces Pixie Hollow and the Fairy friends but will they be able to save themselves??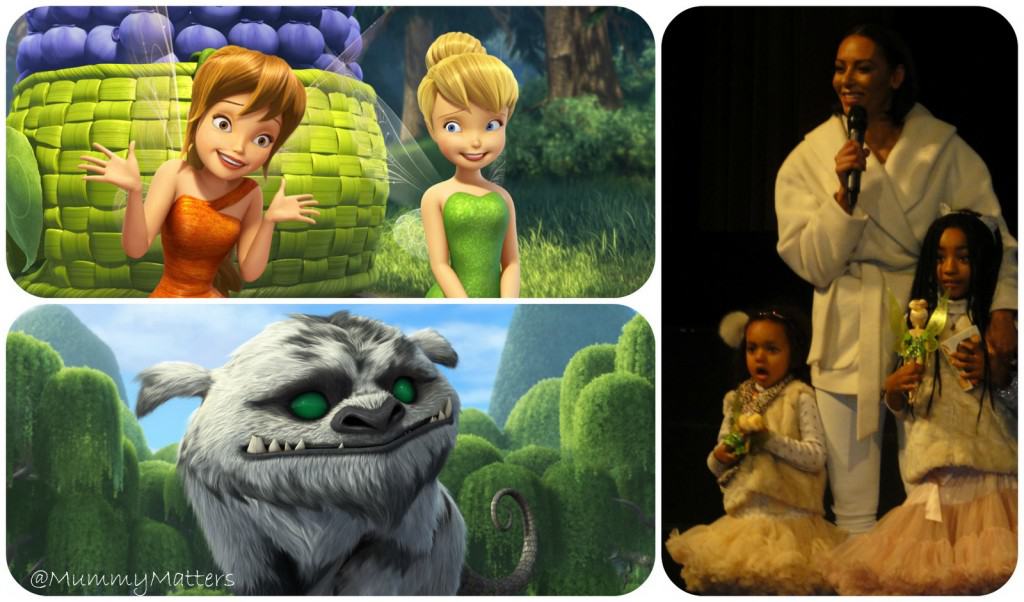 We LOVED this film so much I am already trying to work out how I can get back to the cinema on the 12th December to see it again. Unfortunately for me, Little Bean suddenly decided towards the end of the film that her fairy dress was too uncomfortable and wanted me to help her change back into her t-shirt. By the time I turned around to carry on watching the film the end credits were rolling and there were tears all around me so I couldn't even tell you the end if I wanted to!!
LEGEND OF THE NEVERBEAST
DISNEY
Genre:                                     Animated Action/Adventure
Rating:                                     TBA
Voice Cast:                              TBA
Director:                                   Steve Loter
Producer:                                 Makul Wigert
DISCLAIMER: We were invited to attend the Gala Screening of TinkerBell and the Legend of the Neverbeast as guests of Britmums. All words, opinions and images are my own and may not be copied without my permission.