My Beans are without doubt Nintendo Kids, they have been raised on it with thanks mainly to me because I like to do the odd bit of gaming myself when I'm grabbing a bit of downtime, I guess I am a social gamer as opposed to a 'serial' gamer. It's so difficult as a gaming parent when they ask you for a teensy bit of help to get past a bit they are stuck on to not go barrelling on through the game but I'm learning. The Beans amaze me at just how quickly they do pick up on it too, even when they can't read the instructions on screen like Beanie Boy, it doesn't stop him playing the game. He might not get the highest score but he still gets a lot of enjoyment out of it and it has definitely brought him and Curly closer together.
If you're not a gamer yourself it can be difficult to know what to buy for your family for Christmas so this is just a taster of what you can find at Nintendo right now . . .
Super Smash Bros. for Nintendo 3DS is the first portable entry in the renowned series, in which game worlds collide. Up to four players battle each other locally or online using some of Nintendo's most well-known and iconic characters across beautifully designed stages inspired by classic portable Nintendo games. It's a genuine, massive Super Smash Bros. experience that's available to play on the go, anytime, anywhere. This Special Edition Super Smash Bros 3DS contains the pre-installed game plus a FREE game when you register the bundle.
This was the game that had Beanie Boy hooked for over an 90 minutes when we went to the #NintendoKids event earlier this year. I haven't had a play yet but Beanie Boy has put it on his wishlist to Santa, as has Curly so he hasn't forgotten about it yet.
In Sonic Boom™: Shattered Crystal, Amy discovers a secret ancient language and manuscript detailing the history and whereabouts of a Lost Crystal of Power. The evil and vile villain, Lyric, kidnaps Amy in his eagerness to get his claws on this long-forgotten power that has been hidden throughout the jungles and canyons of a mysterious new island. Sonic must team up with Tails, Knuckles and new friend Sticks to trace Amy's footsteps and save her from the clutches of Lyric and his robot army.
In Sonic Boom: Rise of Lyric the four friends are each playable with their own unique skills and personalities.
Playing as a team you can use individual abilities to explore the environment, fight together in combat and use the new Enerbeam gadget to interact with the world.
In Multiplayer mode you can have fun with your friends with drop in/out two-player co-op, and a special "Team Challenges" mode for up to four-players.
Wii U Exclusive Features: Enjoy off-TV play, GamePad interactivity, and Miiverse sharing features
PLUS: Unlock special upgrades on the Wii U version via local communication as you play through the story mode of the Nintendo 3DS version.
We have just downloaded this on the Wii U and Curly is hooked. It's been a few years since we have played anything Sonic and I've got to say it's good to have him back again. This is a game we will be playing over the Christmas holidays for sure.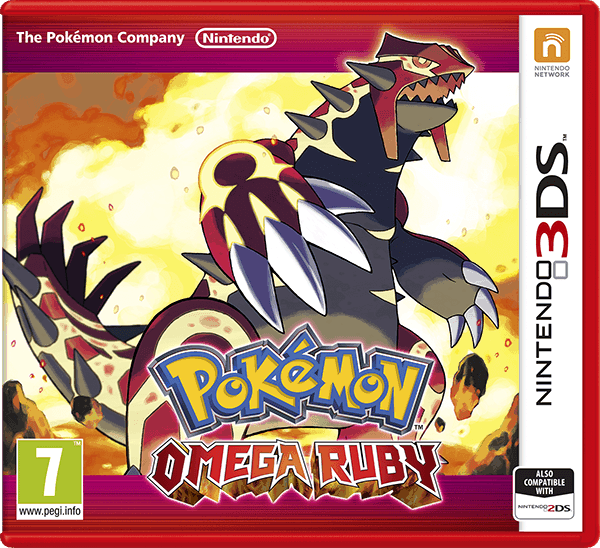 The beautiful region of Hoenn is alive with different Pokémon. Certain types live in each area, so be sure to explore it all! If you struggle to find certain Pokémon, you can use the all new DexNav application.
Get ready to battle evil! Team Aqua and Team Magma are locked in a bitter dispute over Hoenn! In Pokémon Omega Ruby, you'll face Team Magma. In Pokémon Alpha Sapphire, you'll encounter Team Aqua. It's up to you and your Pokémon to stop them!
See more Mega Evolutions that ever before! Some Pokémon can evolve past their final form. One of your many goals will be to seek out these powerful Pokémon and unlock their incredible potential using your Mega Bracelet and the mysterious Mega Stones hidden through the region.
The Legendary Pokémon Kyogre and Groudon have the ability to transform into new forms known as Primal Groudon and Primal Kyogre. What is the link between Mega Evolution and Primal Reversion?
Enter your Pokémon in a Pokémon Contest Spectacular! After your first contest, you'll get a special Pokémon – Cosplay Pikachu. This Pikachu can dress up in 5 different costumes, which will you pick?
Create and share your very own Secret Base which you can customise and then create your own secret team with friends!
We have just downloaded Omega Ruby onto one of our 2DS consoles. It has been relatively easy to get stuck in, despite it being aimed at age 7, Beanie Boy has comandeered the console and claimed it for his own. Curly managed to get a little play on it earlier and is currently lost to the game as I type!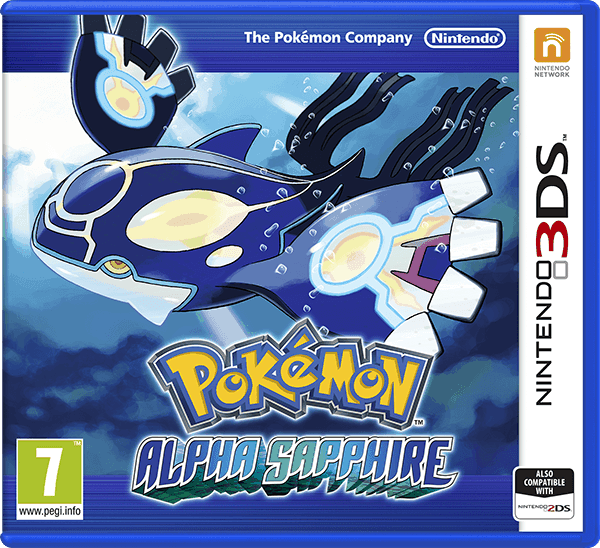 There's never been a better time to dive into the world of Pokémon with Pokémon Alpha Sapphire on Nintendo 3DS and 2DS! Embark on an epic adventure in the Hoenn region, as you capture, train and battle with hundreds of Pokémon! Discover more Mega Evolutions than ever before and also the mystery behind Primal Reversion.
Get a FREE game when you register Pokémon Alpha Sapphire with a Nintendo 2DS, 3DS or 3DS XL.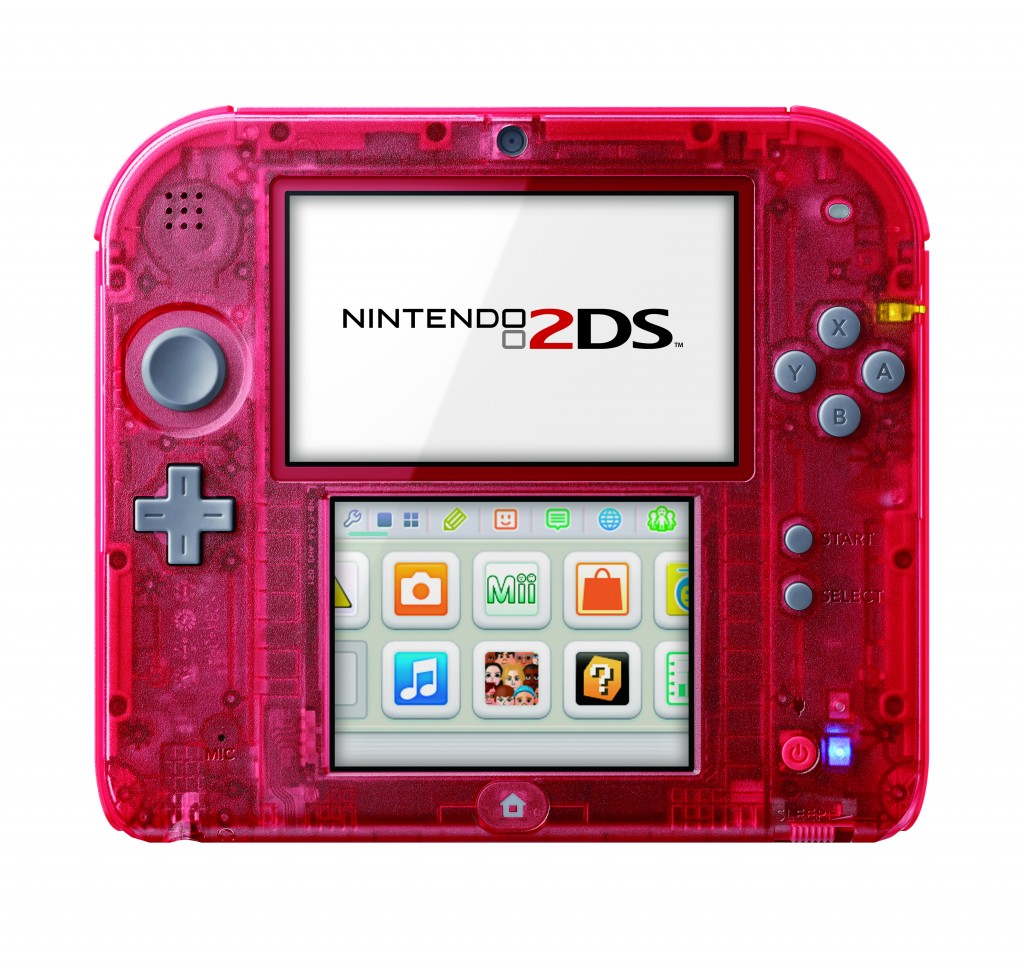 These eye-catching new additions to the Nintendo 2DS range launched in the UK on 7th November 2014. Aside from the side paneling, both offerings are transparent in design, revealing the skeleton of the system underneath both the front and back of the system casing.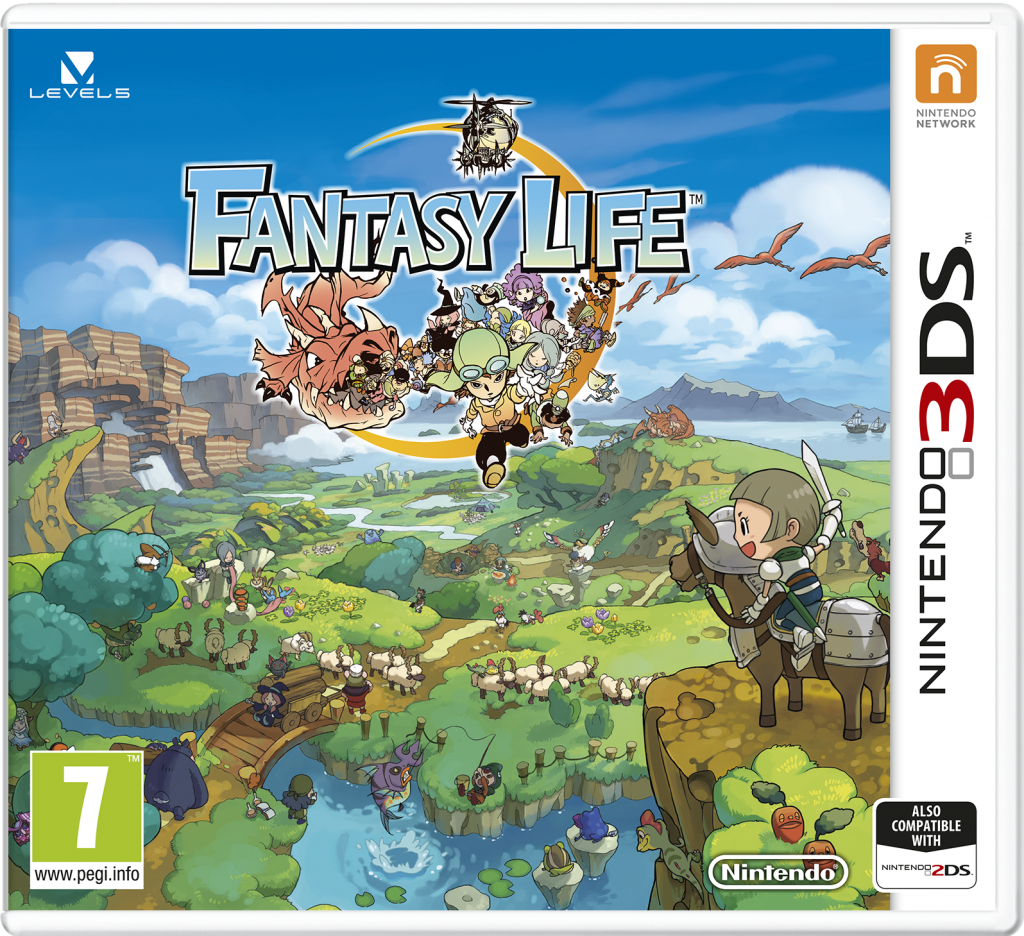 In Fantasy Life you will embark on the adventure of your dream life as you craft, cast, fish, mine, battle and explore like never before. With the innovative Life system, your choices don't just upgrade characters—they help shape your journey. Explore a huge fantasy landscape beside surly dark paladins, slick pirate captains, regal princesses, and others who share your taste for the unknown.
Little Bean and I have loved playing this game, it's a great game which you can pick up and put down as and when you feel the need. Little Bean loves the opportunity to create outfits, take part in different activities and explore new worlds.
DISCLAIMER: We have been sent download codes for some of the above mentioned games for the purpose of this post. Once we have had an opportunity to play them at length I will let you know what we think.