Time to say goodbye . . .
Its hard to believe that my time as a Quinny Caster is coming to an end, in September I was presented with the new Quinny Zapp Xtra and each month I have been assigned tasks to carry out to test the pushchair and to get the name out there. It began with unpacking the Quinny and assembling it, for this I enlisted Curly's help and I think he did a fantastic job.
Our second assignment was to get a picture of our little ones enjoying themselves in the Quinny Zapp Xtra. At this point Beanie Boy was only 2 months old so the only thing he enjoyed doing in his QZX was sleeping, he found it virtually impossible to do anything but sleep! And I have to say I wasn't complaining.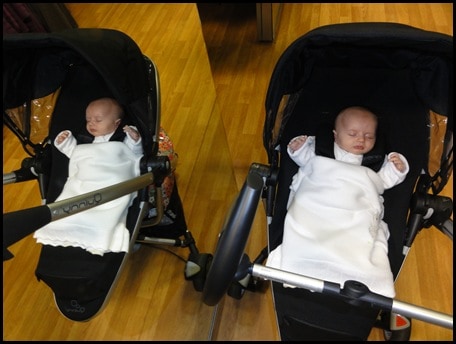 Assignment 3 was all about promotion, posting reviews and being as creative as possible in getting our thoughts out there about the new Quinny Zapp Xtra. I posted reviews on various forums and websites but this was a busy month for me so unfortunately I wasn't able to do as much as I would have liked to do. I teamed up with fellow Quinny Caster Jenny Kearney from Gingerbread House where we each did a guest post on the other's site.
Assignment 4 was much more up my street (or should I say Beanie Boy's) because we needed to capture our sleeping beauties enjoying a nap in their trusty chariot. I immediately knew where I would head to take a photograph, we are lucky enough to live just a 10 minute drive from Burghley House in Stamford and this is somewhere we often go for walks with our friends. The grounds are beautiful and I just love spending time here.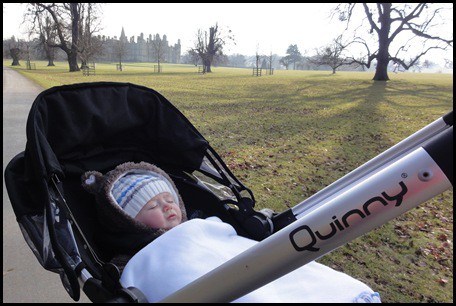 Our fifth and final assignment is to say goodbye to our Quinny Caster period in our own style, for this I have decided to do a video slide show to sum up my time, its been fun but all good things must come to an end, so for now – its time to say goodbye . . .