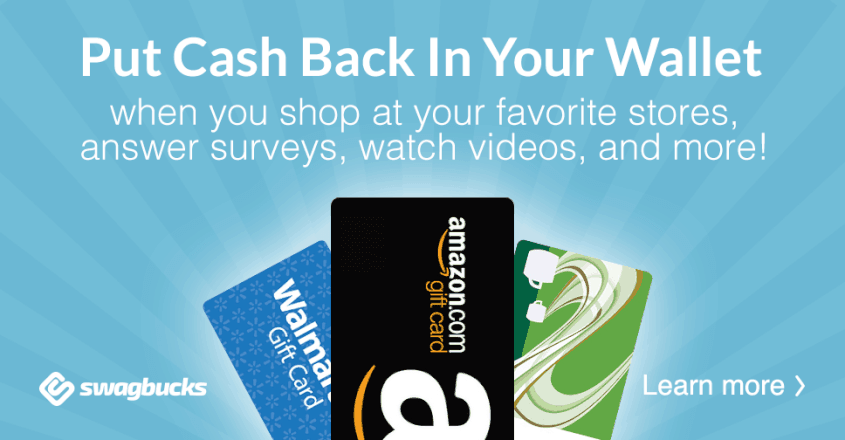 There's no better time than now to make money with Swagbucks
Have you discovered Swagbucks yet? If you have then that's great news, you already know that you can make money online with a little bit of effort. If you haven't signed up for it then follow this link to sign yourself up and you can start making money straight away. It's not a con, there are no 'loopholes' and there are already millions of people doing it. I'm one of them and I'm always very wary of anything that seems a bit 'too easy' but every day I am making more money.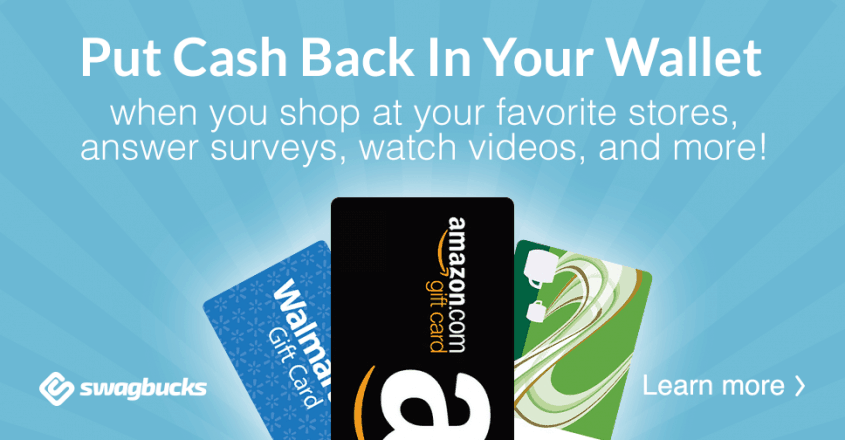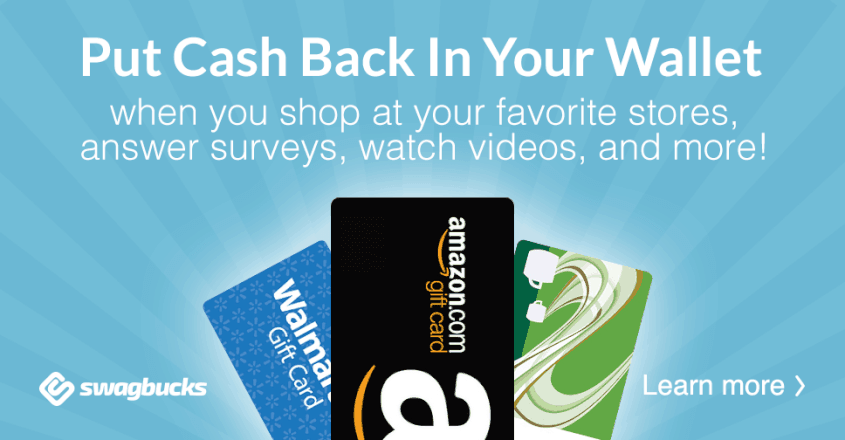 What is Swagbucks?
I first heard about www.swagbucks.co.uk a few years ago through blogging when it was first launched and I was asked if I would like to become an Influencer. At the time (as I mentioned above) I was a little wary so I declined but over recent months I have watched a community of bloggers signing up for Swagbucks and making big money through it, there are various Swagbucks community Facebook pages whom I have found to be really helpful, so after much reading I decided to take the plunge. I started making money within the first few days.
Rated as the #1 site to make money online by MSE and SavetheStudent, Swagbucks.co.uk is a Global Loyalty programme that creates rewarding moments and has given out over $350M in rewards worldwide to date.
How do I use Swagbucks?
I started out really simple to earn rewards (known as Swagbucks or SB for short). I completed the daily challenge where I have to answer a poll, watch videos, read articles that interest me and take surveys but more recently with Christmas coming up I have used it to shop online for Christmas presents and get cash back which in turn I have changed into Gift Cards which has enabled us to do more Christmas shopping and cut the overall cost.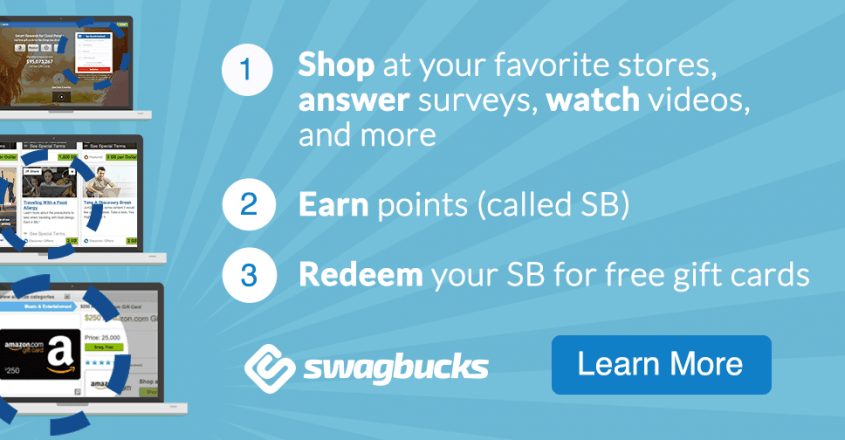 How to make the most of Swagbucks
The first thing I did when I became a member of Swagbucks was to join the Swagbucks Community on Facebook which has lots of helpful posts and team challenges to help you to earn more money. If there is anything you aren't sure of, post a question on here and someone will come to your aid with the answers.
Swagbucks will set you a daily goal to earn Swagbucks, if you hit your daily goal you will be given bonus SBs. At the moment you can get a £3 Amazon Gift Card for just 400SB which could easily be earned in 1-5 days of use depending on how much effort you put in.
Each time you refer friends and family who sign up to Swagbucks using your own unique code the you will earn too. It's always more fun earning together.
You can also sign up for email announcements, and check the Swagbucks blog for special promotions too.
Are you ready to start earning?
Now is the time to give Swagbucks a whirl; with so much to buy for the festive period wouldn't it be great to earn a little something back for yourself? It's free to sign up with just your email address and password, you can start earning money online straight away by trying out different channels to see what works for you.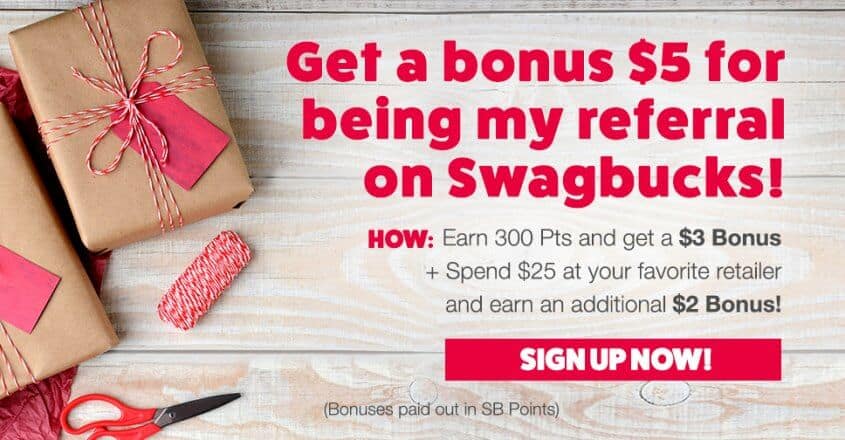 SPECIAL CHRISTMAS PROMO
Starting TOMORROW until FRIDAY Swagbucks are giving away 4 x the usual amount i cashback on the most popular stores which makes it a better payout that any other cashback site in the UK! Are you still toying with the idea? Sign up, you've nothing to lose and everything to gain.
Merry Christmas xx