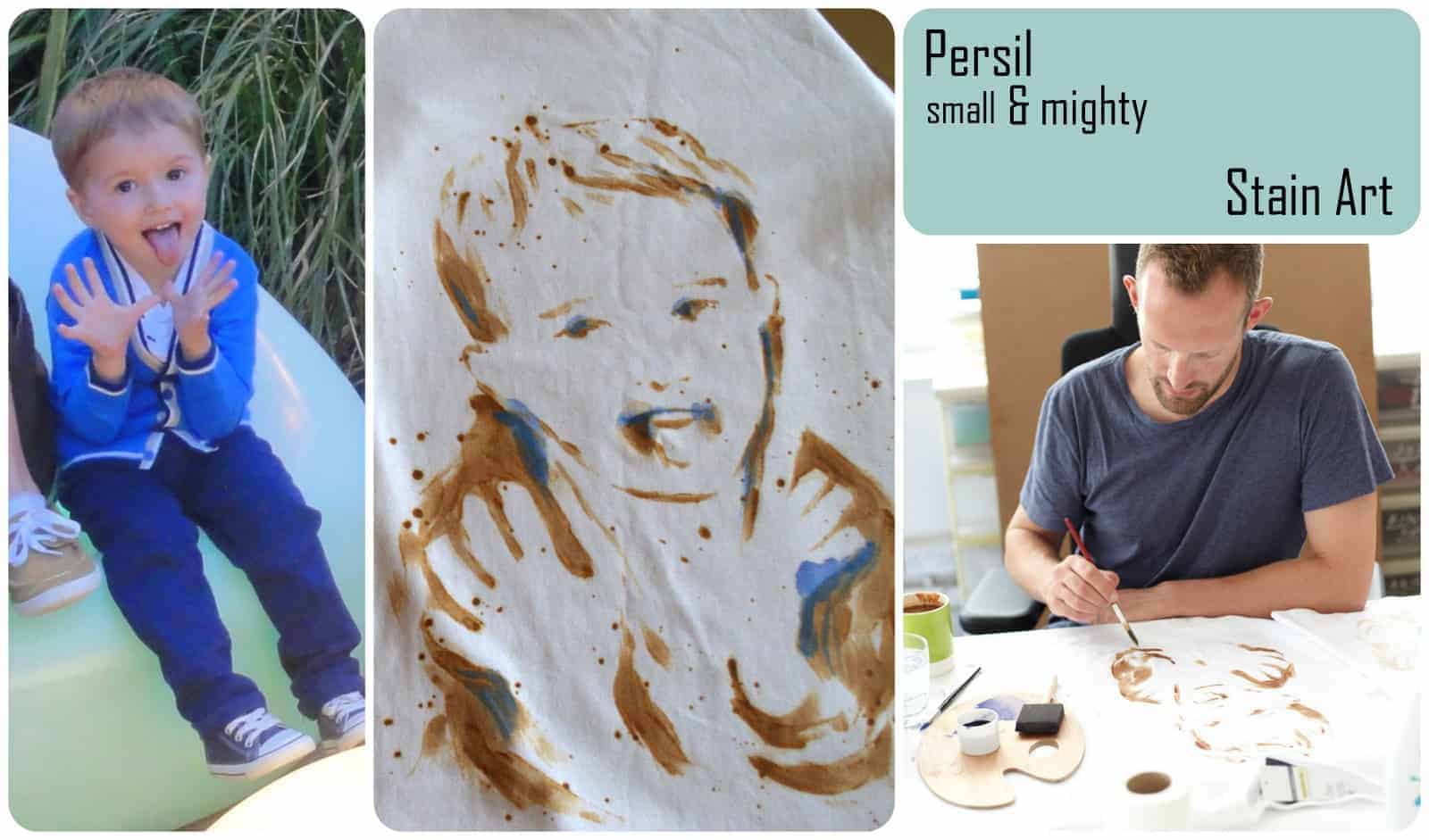 The one where I love stains!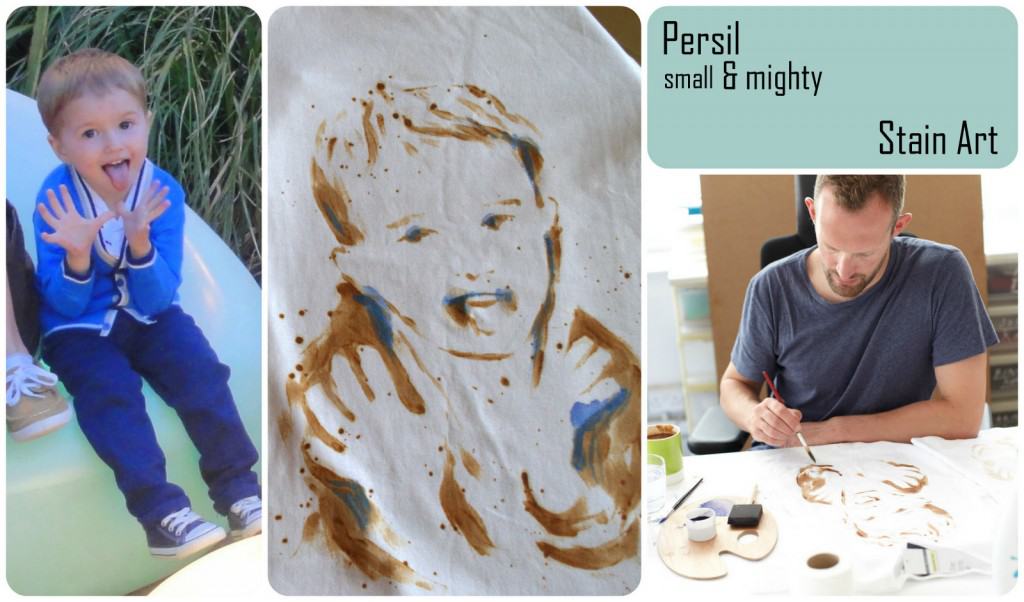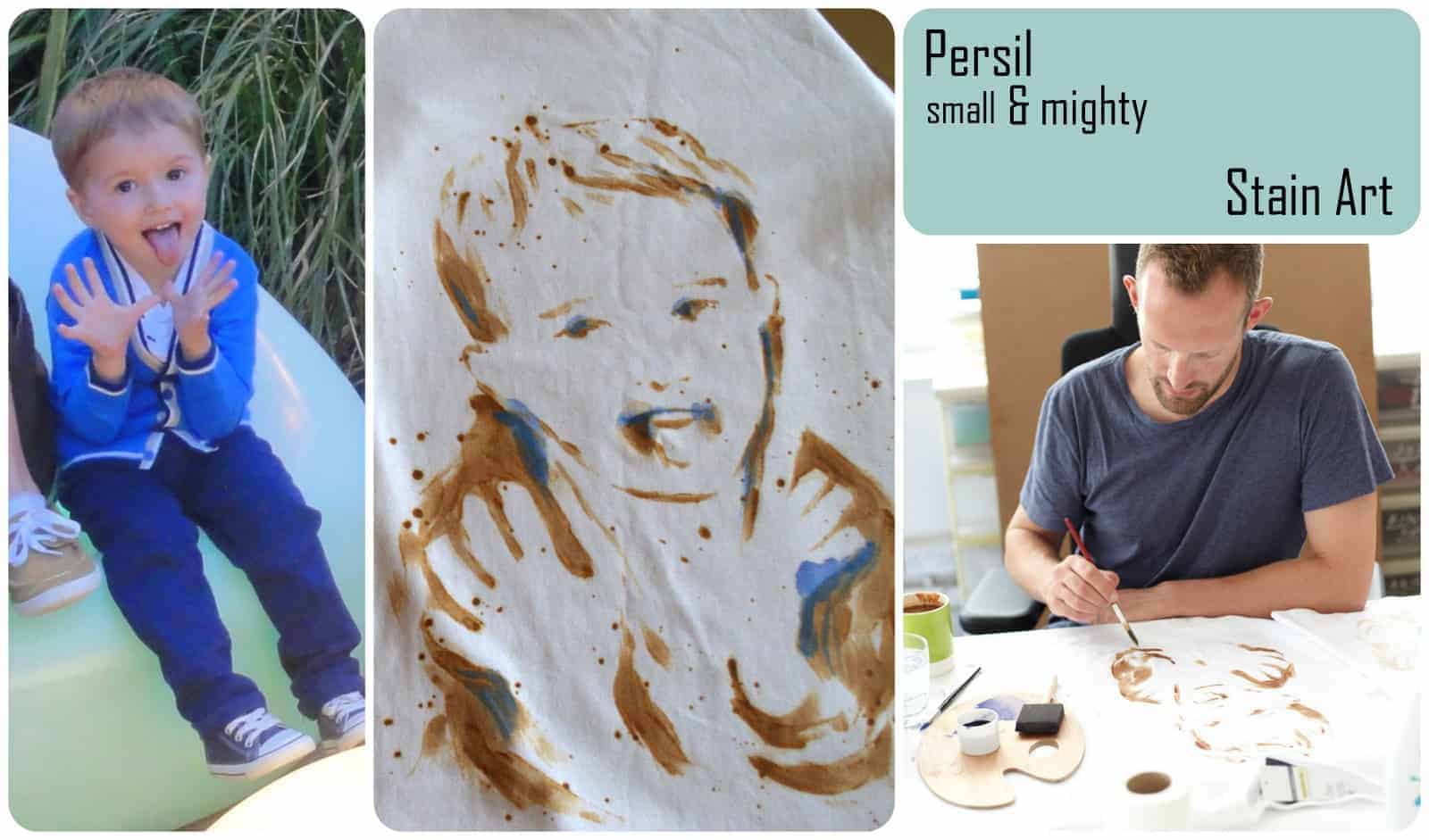 That's got to be wrong hasn't it? To love stains?? Well, the one time it's ok to love stains is when they have been painted by artist Dermot Flynn to represent one of your scrumptious children. Yes would you believe it, this beautiful piece of art has been painted using stains.
My little gem of art has been provided by Persil Small & Mighty, surely you have seen the recent adverts with the little girl walking through the fields in a bright white dress as a multitude of liquids in varying colours are thrown at her. I wonder how much fun it was to make that ad?!
Well, along with my gorgeous t-shirt I received a plain white t-shirt and a box containing pots of products which stain; chocolate (I didn't eat it!!), ink, paint and juice. My task? To product my own piece of stain art. Hardly awe inspiring, I don't think you will be seeing it in the Tate Modern any time soon BUT this is my 5 minute stain art!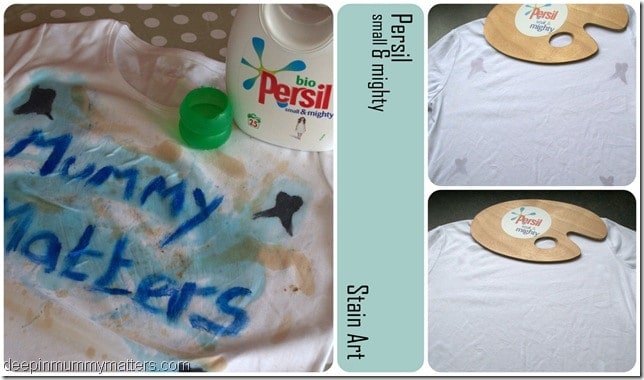 Understandably I'm not overly attached to my self-crafted stain art so I decided to put new Persil Small & Mighty to the test. It's innovative Triple Cleansing System formulation and Stain Eraser Ball with it's simple 'Pop, Pour, Rub' function has been specially developed with Mums in mind. Well let's face it, our little angels really do put our washing machines to the test and if your child goes to the same school as mine, you will know that they don't use washable paints!!!!
I left my 'art' to dry overnight and then tried the 'Pop, Pour, Rub' thingemy-jig, popped it into the washing machine and this was the result! On the first wash you can see that everything had gone apart from some of the ink so I repeated the 'Pop, Pour, Rub' once more and hey presto – it was all gone and my t-shirt looks good as new! Take that stubborn stains!!
DISCLAIMER: We were sent all of the above items for the purpose of this post. All words, opinions and images are my own and may not be copied without my permission. I have not been instructed what to write.