The Best Lego Kits for Kids
There isn't a child (or adult) in the world that doesn't love playing with Lego. It's great for kids to play alone, with friends and even with their parents.
There aren't many toys out there that are fun for everyone!
The thing that makes Lego so much fun is that the options of what you can do with a Lego set are truly endless. You can follow the instructions of a model build or you can go free play and build whatever your imagination comes up with!
But it's not only endless fun that Lego delivers. Lego is great for learning, it teaches and hones developmental skills like fine motor skills, problem-solving and can encourage socialisation.
The Best Lego Kits for Kids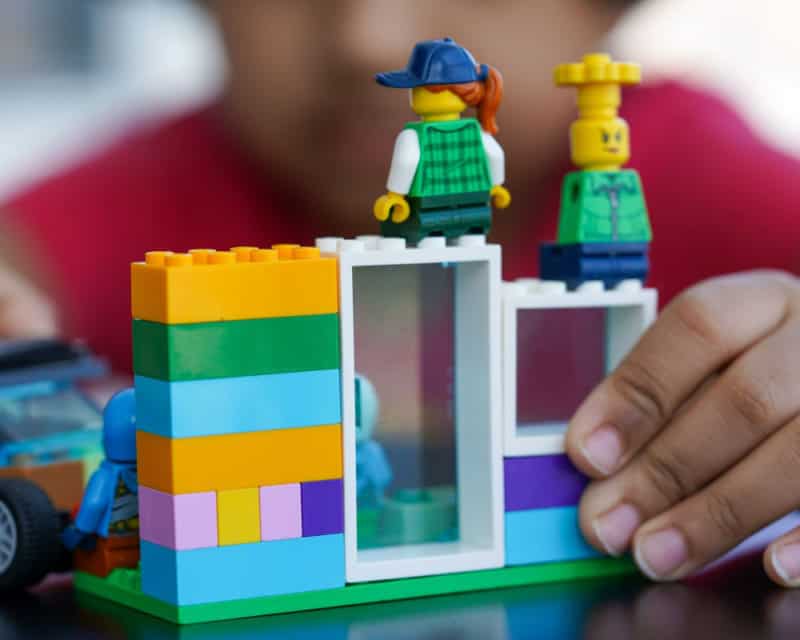 So, whether you've got kiddies at home who you want to introduce to the amazing world of Lego or you're looking for an excuse to expand your current collection, keep reading because our friend from Toy Hunters – the Lego Store Sydney, have put together a list of the best sets for kids of all ages.
Best Lego Sets for Kids Aged 1-3
It's common knowledge that little kids shouldn't be playing with small things they can easily fit in their mouths. And while Lego would normally fall into this category, Lego has kindly created Lego sets specifically designed for the very little ones.
Lego that is made for the very young ones is called Lego Duplo, and the blocks are significantly larger than standard Lego bricks, not too big that they are difficult for kids to handle though.
They are also easier to snap together and pull apart, making them a lot easier for little kids to play with.
You can get Duplo in classic buckets with a mixture of blocks in the bucket. But our favourite kit has got to be the Lego Duplo My First Number Train kit.
What we love about this one is that it's got pieces that are simple to stack and clip together. These pieces also happen to have numbers on them, so your child can attempt to put them in the correct number order and be reminded of numbers while they build.
On top of the learning aspect, this set is super fun, with Duplo figurines and movable wheels on the train, meaning your kid can make up their own story and have a whole lot of fun.
Best Lego Sets for Kids Aged 3-5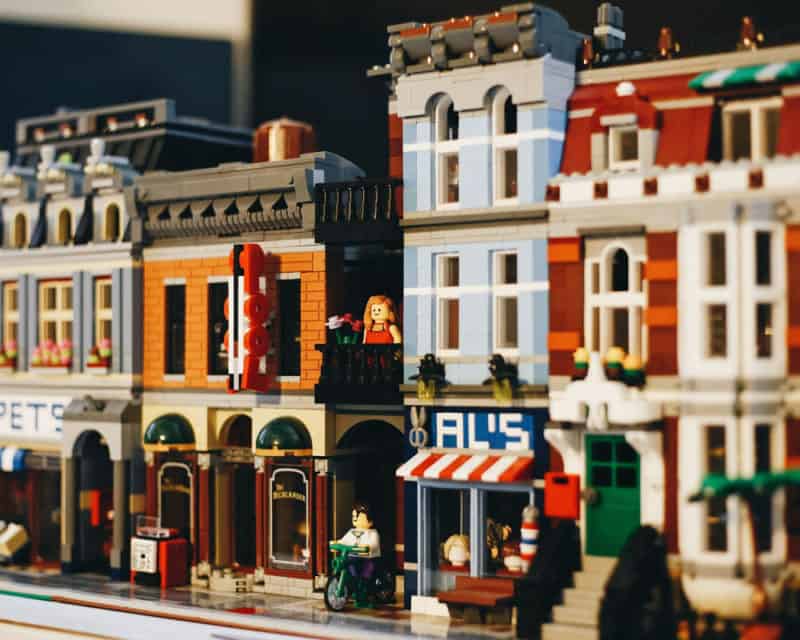 For kids aged between 3-5, they can handle some smaller sized blocks, but we still recommend not going too small. They can be tricky to handle, and let's face it, kids love putting things in their mouths.
A great set for kids at this age is the Lego Duplo Number Town Steam Train. If you think this name sounds similar to the first one, that's because it essentially is, it's just the next level up.
This set has 59 pieces, making it a little more challenging than the first kit, and like the first one, it has numbered sections on the body and moveable wheels. What makes this kit even cooler is that there is a smaller motor that powers the train. Its switch operated, so easy for the kids to use, and it makes counting even more fun!
Best Lego Sets for Kids Aged 5-7
One of the challenges of finding great toys for kids is finding a toy that challenges them and their thinking. While we want playtime to be fun for kids, that doesn't mean that it can't involve learning as well.
At this age, your child is ready to graduate from Duplo and onto the next level, which is where Lego City themed toys come into it.
Lego City sets have been designed with blocks that are larger than normal Lego sets but smaller than Duplo. These sets have also been designed to teach kids about the world, with block sets that depict real-life vehicles and buildings that kids may notice in the world around them.
Some of our favourite Lego City sets for kids between 5 and 7 include the Lego City Ice-Cream Truck set, which is 200 pieces and has wheels that really move; and the Lego City Police Monster Truck Heist set, which is 362 pieces that are definitely a bit more of a challenge than any of the other sets.