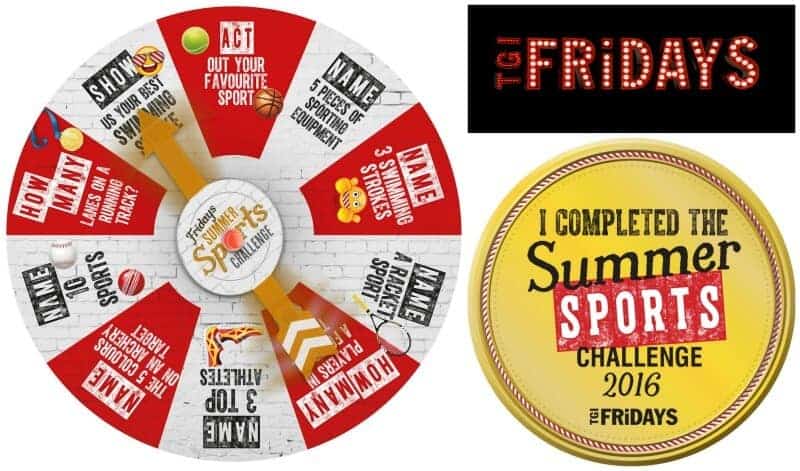 TGI Fridays celebrates Britain's Summer of Sports with new kids' challenge
With Sport the hot topic on everyone's lips this Summer it's time to get the kids in on the action too. Family-friendly restaurant TGI Fridays has launched its Summer Sports Challenge especially for children.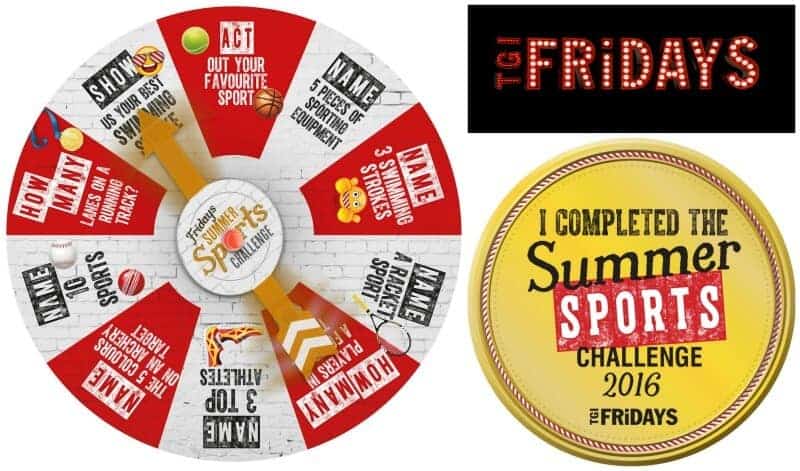 When you visit TGI Fridays with your children they will be given a game show-style spinner with ten sporty challenges on it. Depending on where they land they could be asked to name three swimming strokes, to act out their favourite sport, name 3 top athletes or perhaps name a racket sport. The aim of the challenge is to encourage children to get creative and test their sports knowledge at the same time.
If a child successfully completes three challenges they win a delicious free vanilla ice cream with their choice of strawberry or chocolate sauce. As well as their scrumptious free dessert, the winning children will receive a Certificate AND a Gold Medal from the TGI Fridays team members. They can colour in their Certificate so that it stands out from the rest and then parents can send a photograph of their unique Certificate to [email protected] to be entered into a prize draw to win a holiday voucher worth £2,000!!!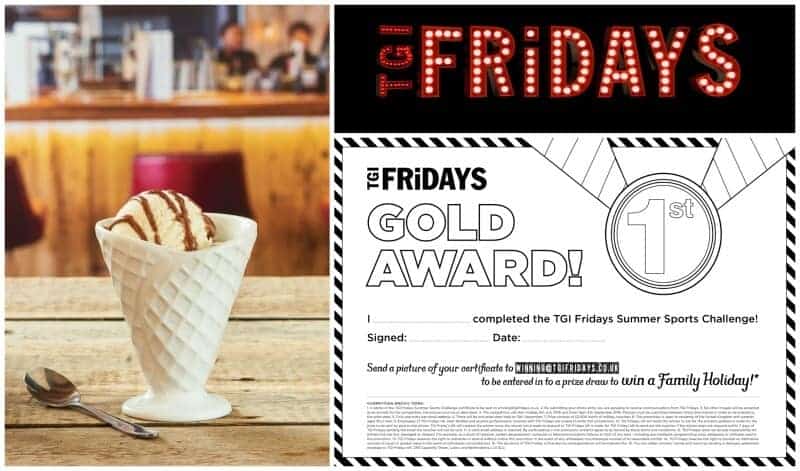 To celebrate the launch of the Sports Challenge campaign we were sent a fun TGI Fridays gift pack so that we could create our own fun desserts but sadly the gift box didn't travel well and smashed up in the post so we haven't been able to join in. We have been sent a voucher to enjoy a treat at TGI Fridays ourselves but upon checking the nearest restaurants I'm gutted to see that we don't have a local restaurant BUT there is one close to where we are going camping in a few weeks' time so we shall definitely be checking them out and will tell you all about it.
The TGI Fridays competition is the perfect way to be in with a chance of bagging a dream break for your family. For those planning a 'staycation' in the UK, TGI Fridays is the ideal, fun-filled treat destination for children – and adults!
The Summer Sports Challenge is available in restaurants NOW and runs until 11th September so there's plenty of time for families to get stuck in!