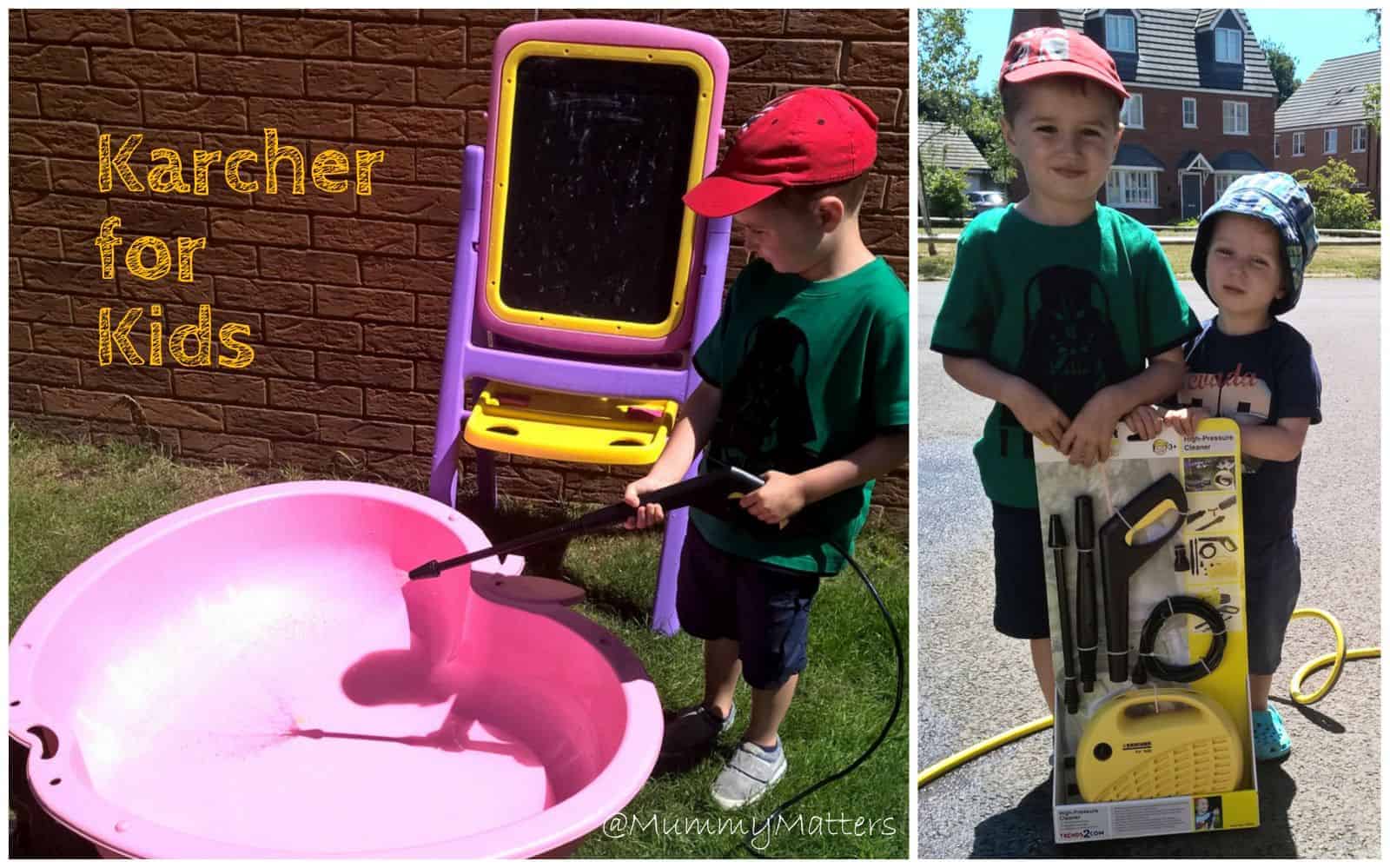 Teaching kids responsibility with Karcher . . .
I have lost track of the number of times I have moaned about my Beans not having respect for their toys. I'm pretty sure it's not just my Beans that throw their toys on the floor or leave them out in the garden to get all gunky in the rain and then moan that they aren't working. I know there are lots of children out there who do care for their things well but for others they need a little bit of encouragement.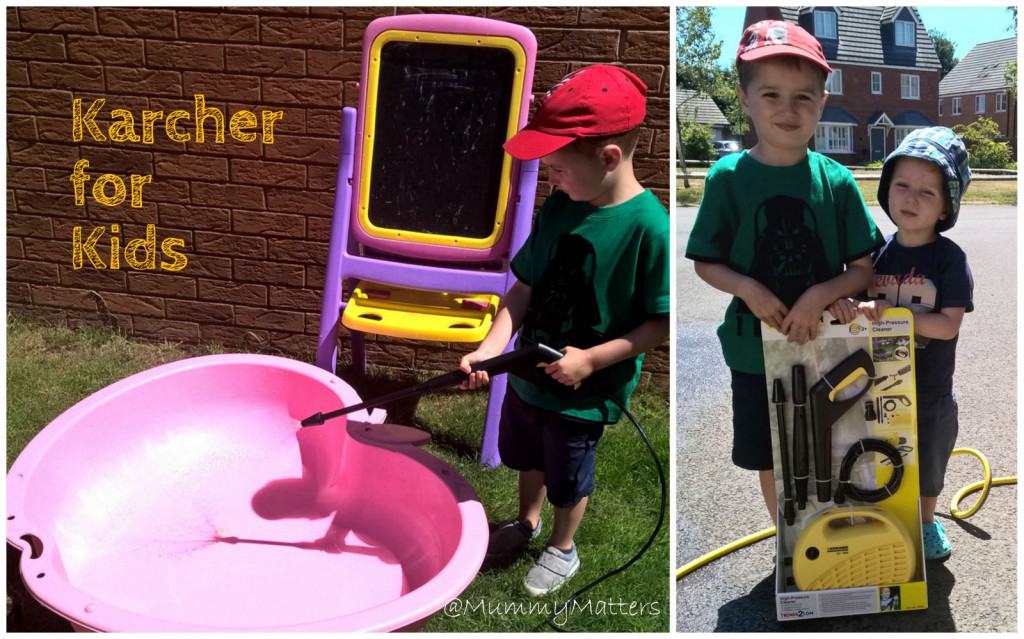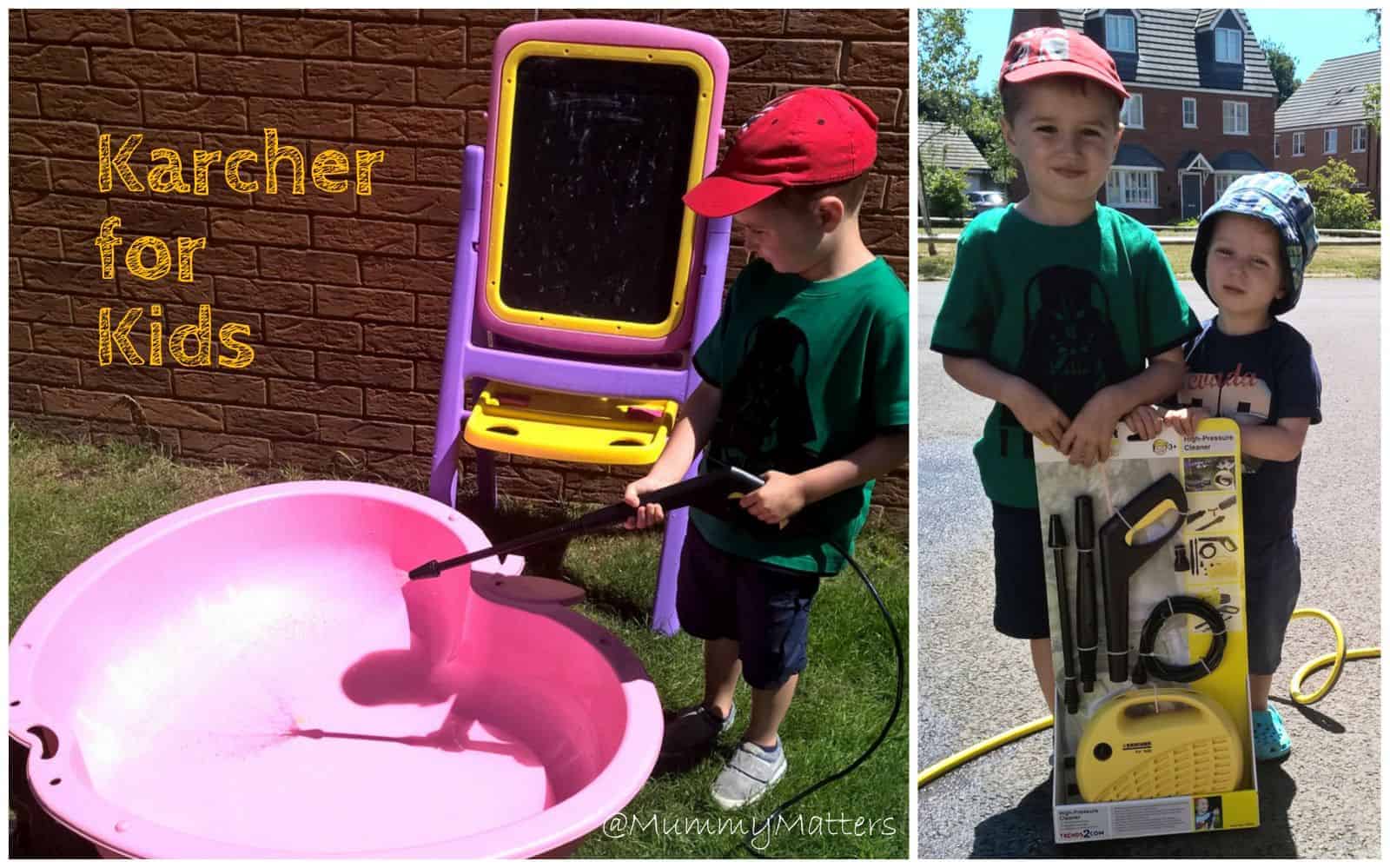 One thing that I will say about my Beans is that given the opportunity they love to help out around the house and garden doing jobs, it makes them feel important and a little bit more 'grown up'. When we arrived back from our family holiday, there was a little package waiting for the Beans which I was sure would be a hit. The Karcher for Kids High Pressure Cleaner is a mini-pressure washer than looks like a smaller version of Daddy's Karcher Pressure Washer but it doesn't need connecting to the power and it doesn't require batteries, just connect to a hosepipe and you're good to go!! How cool and simple is that?!
Whilst outside washing my car with Daddy's Karcher, I set the boys up with their Karcher for Kids and asked them to make a start on cleaning up some of their garden toys so they were all set for some Summer fun. The boys had a blast (pardon the pun), they both found Karcher for Kids easy to use and the best bit . . . it actually worked at cleaning their toys, bikes and scooters. It's a great role play toy but it's also good for them to take on the responsibility of keeping their garden toys clean, who knows it may pass to taking more care of their indoor toys too.
The Karcher for Kids High Pressure Cleaner comes with two lances which are both very easy to fit and at just £19.99 this would make a perfect gift and means that instead of getting under Daddy's feet when he is trying to do the outdoor jobs, they can become a helping hand instead.
DISCLAIMER: We received a complimentary Karcher for Kids for the purpose of this post. All words, images, video and opinions are my own and may not be copied without my permission.