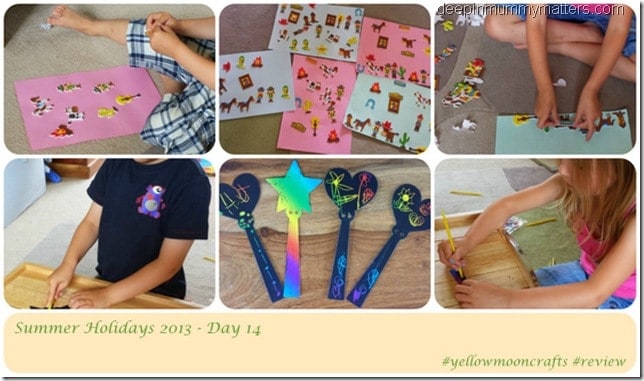 Summer Holidays 2013 – Day 14
The tiddlers and I have been looking forward to this week for ages, Mum is on holiday for the week so we have a few fun things planned. Today we mainly stayed at home as the tiddlers were very tired from our busy weekend. This morning we broke out the crafts box and made Cowboy collages and fairy wands.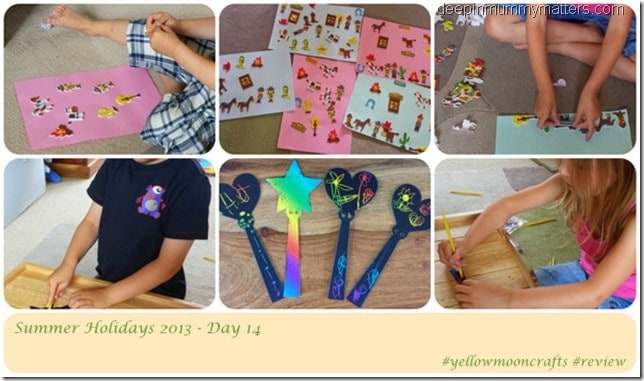 After lunch the tiddlers finally went down for a nap so that meant that Jelly Bean was able to enjoy some quality time with Mummy and Nanna. He had story time with Nanna followed by a dance around in his door bouncer and after all of that was so tired that he fell asleep on Mummy – it's hard work being a baby don't you know!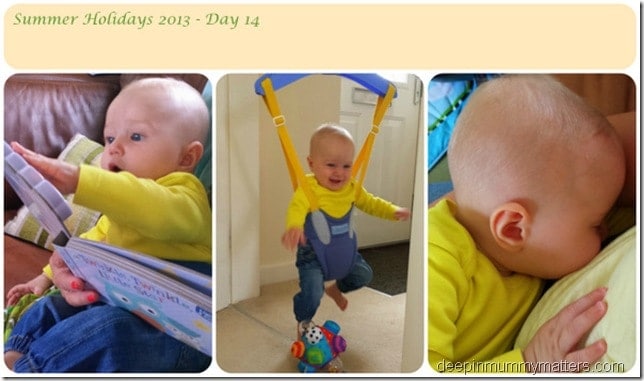 When the tiddlers woke up we took the opportunity to make the most of the rest of our afternoon by heading over to Ferry Meadows in Peterborough for a walk and a play in the park.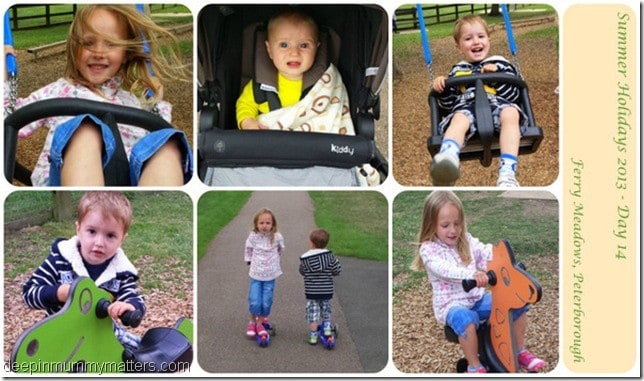 On the way home, we decided to stop off at Nanny and Grandad's allotment to get pick some raspberries, the only problem I found was that Beanie Boy was eating them faster than we could pick them!!!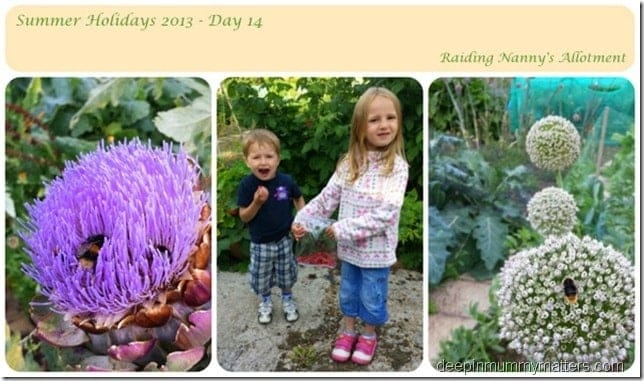 It's amazing how much you can fit into one day isn't it. What did you do today?