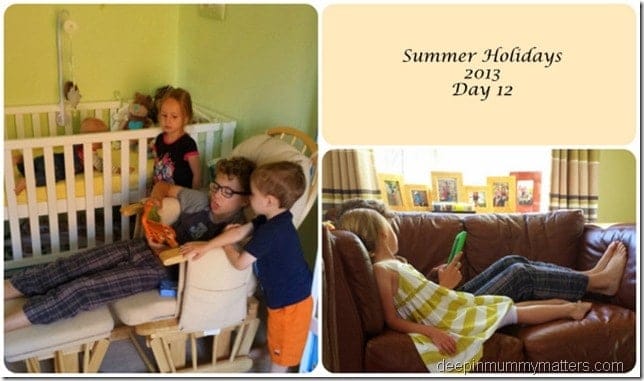 Summer Holidays 2013 – Day 12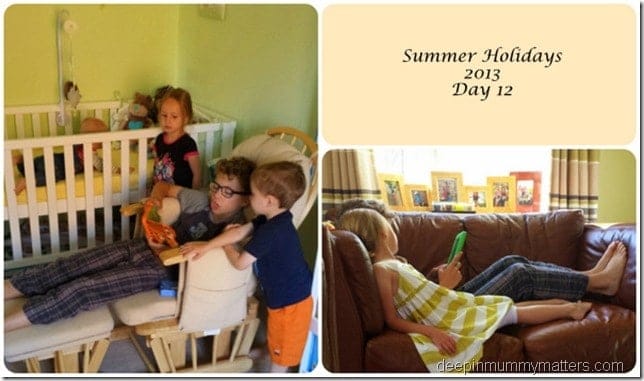 Today we had big Bro Curly with us. The tiddlers love it when Curly is here and this morning wherever he went, they went. Curly kept them entertained whilst I went off for a shower by reading them all a story. Even Jelly Bean was paying attention! Then when he managed to escape downstairs to chill out with his Nintendo DS, Little Bean managed to squeeze her way onto the sofa just so that she could sit beside him and watch his game play.
Little Bean and Beanie Boy had earned all of their marbles at last and they asked if we could go to the cinema to see Despicable Me2. I wasn't sure how it would worked out going to the cinema with a baby but it went better than I expected. Jelly Bean sat in his buggy quite happily for about half an hour before he started to get fed up, at which time he then sat on my knee, had a feed and fell asleep until the end of the film. All the children thought the film was great and for once I actually to got to see the whole thing too, I think I only had to take Little Bean to the toilet once so that was a major achievement!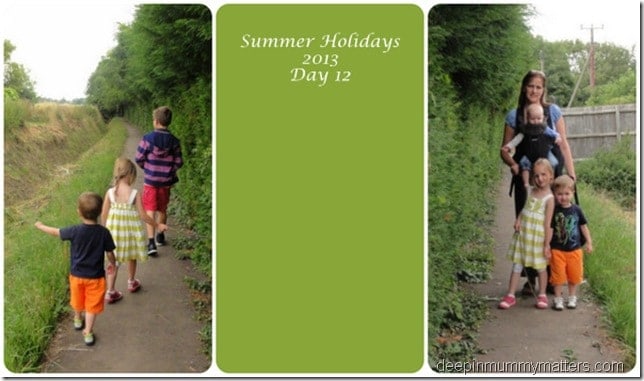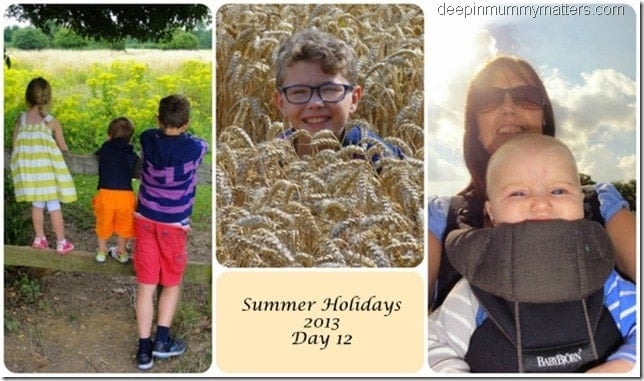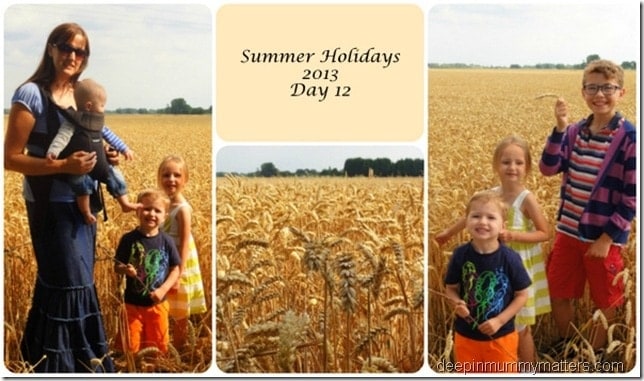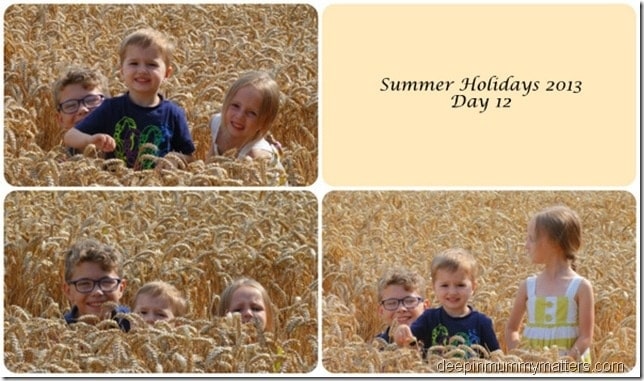 In the afternoon I decided to take them all for a walk in the fields to see if we could find the little ponies that I had seen whilst out last night but unfortunately the ponies weren't there. We still had a great time anyway, the children all love to be outside and they liked the cornfields and re-enacting the Three Billy Goats Gruff when we encountered a bridge – although I wasn't too happy when they decided I should be the troll – how rude!