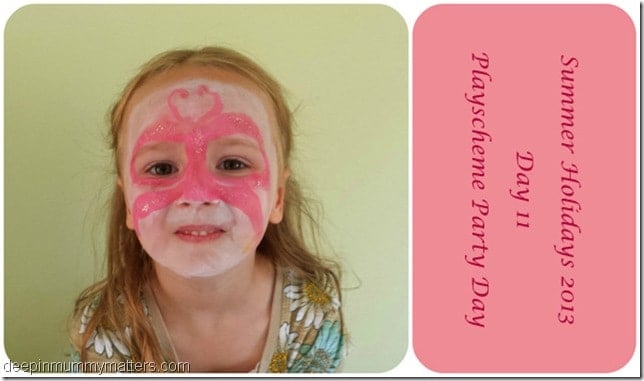 Today was the last day of Little Bean's Playscheme – she has had a blast at Playscheme.  She made some great new friends, made soooo many craft items that I just don't know what to do with them all and that's not including the ones she has already gifted to other family members.  For their last Playscheme of the summer holidays they had a party – as you can see they did face painting which was a definite winner for Little Bean.  They also played lots of party games, hand tattoos and a spot of dancing.  As we walked back to the car Little Bean grabbed hold of my hand and said "thank you for letting me go to playscheme Mummy, I loved it" – that's good enough for me!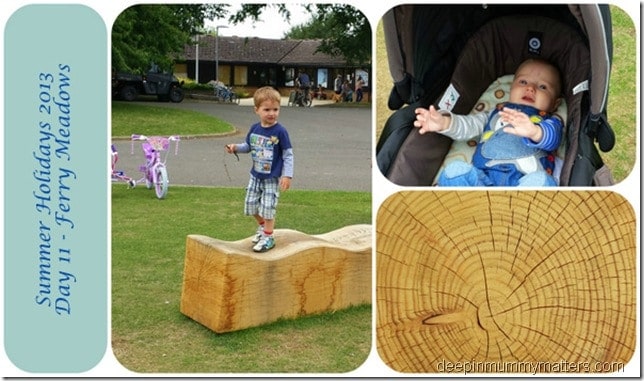 Our great friends MumtoC and C came over for some summer fun with us today.  Once I had collected Little Bean from Playscheme and we had got lunch out of the way we all jumped in the car and went to Ferry Meadows for the afternoon.  It's been a good few weeks since I was last there and I was pleasantly surprised to find some great new wooden features for the children to sit on, climb on and generally explore with.  They were proving very popular with visitors, especially our brood.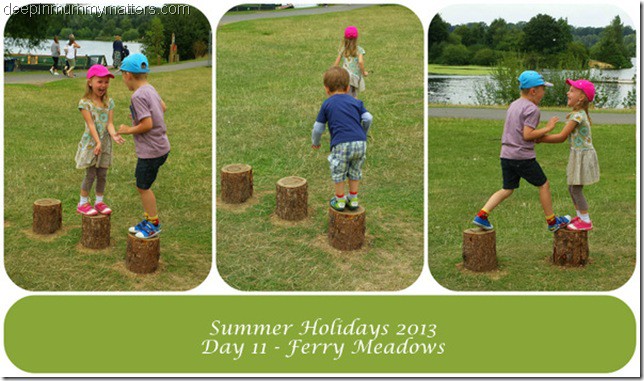 I LOVE, LOVE, LOVE these photos of Little Bean and C, I could have stood there and watched them all afternoon.  They were making each other laugh so much and it makes me feel all mushy inside.  When they first get together they tend to take a good half an hour to readjust to each other, they have little spats and shouts of "he did this", "she did that" but then all of a sudden they settle back into their groove and have heaps of fun together.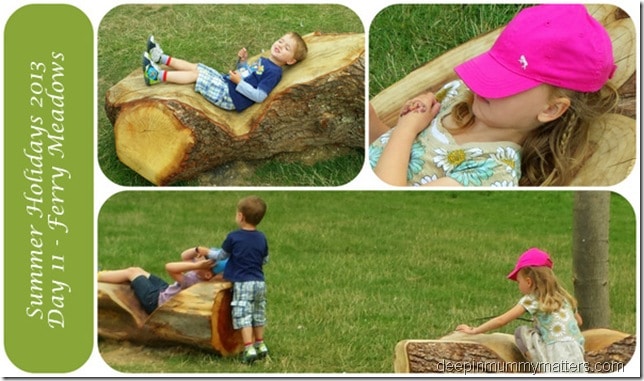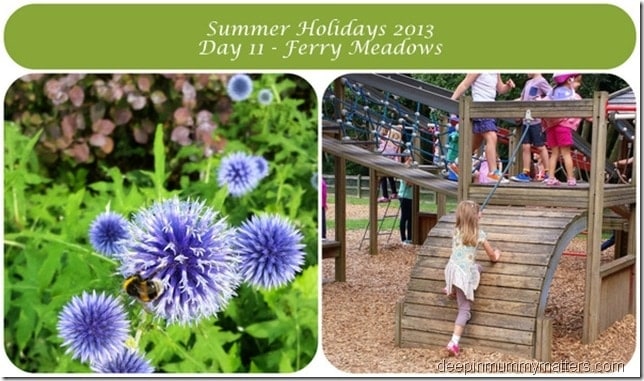 As with all good play dates, they must all come to an end and at 5pm it was time to say goodbye to our friends.  As they walked out of the door, Little Bean asked if we could fit in a quick game of Teddy Bears before tea time.  I wasn't about to turn her down as this has become my sneaky way of getting her to do some reading.  Whilst sitting on the floor I sat Jelly Bean up and was impressed at how well he managed to get his balance, I have a feeling our next milestone (sitting up unaided) is just around the corner.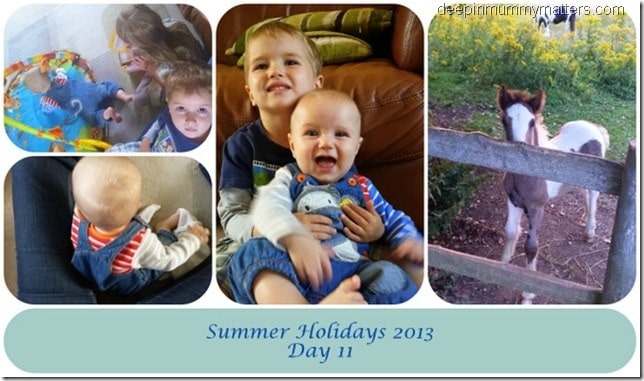 Once the children had gone to bed, Mum and I went out for a walk to get some fresh air and to up my steps on my Fitbug Air.  As we walked across the fields, a movement caught the corner of my eye.  Just look at the cute little pony who was watching us from behind the fence.  The children would love to see him so we are going to be heading back this way again soon.