The minute anyone mentions Maple Syrup to me, I want to pile up some pancakes and pour it on but of course, you can use maple syrup for so much more than just pancakes. I have been sent a bottle of Clarks Maple Syrup and Maple Cookbook by Katie Webster. Now I shall hold my hands up and admit that when it comes to food fads, myths and recommendations I am usually pretty late to the game because I'm not driven by food, I like it but most of the time for me, it's a means to an end. I first became aware of the whole 'cut out sugar' thing when I attended BritMums Live last year and got talking to a blogger who had written a Cookbook herself after turning her entire families' diet Sugar Free. I asked her what had brought her to make that decision and she said that she was suffering with particularly poor health and didn't want a life of medication stretched out before her and her family so she began to research food and healthy eating. So much of her health and her families' poor health pointed back to sugar so she began a Sugar Free lifestyle. My mind immediately conjured up images of life with no cakes, no desserts, just bland food and salads but she told me the truth was far from it. For a 'non-foodie' I was totally enthralled, no much so I came home and immediately stopped taking sugar in my drinks or on my serials and to be honest, apart from sugar that has been added to some foods before it hits the shelves, we don't use sugar at all. Testament to this was when we had the workmen in to tile the kitchen floor I had to go out to buy a bag of sugar just so I could make them drinks!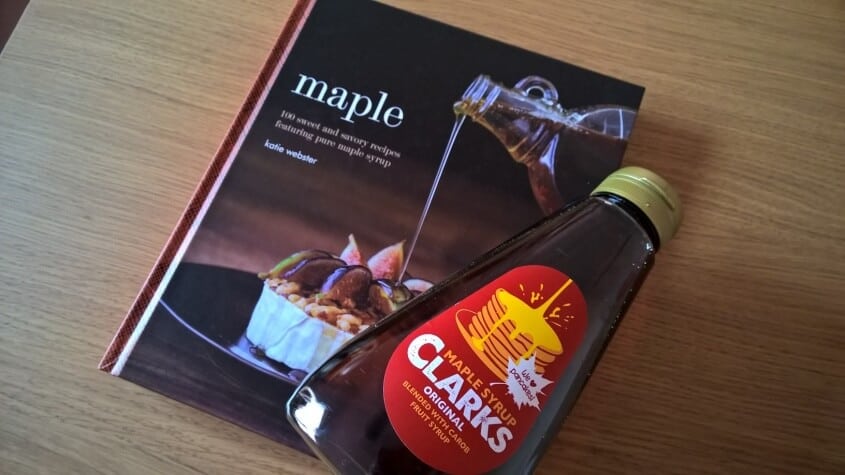 Slowly but surely our family has been eating a more natural and healthy diet, Hubby and I don't tend to eat processed foods anyway, but for the time being I'm having to stick with them for the Beans until I can find a way to tempt them to eat new foods. Hubby and I have definitely felt the benefits of it and have both begun exercising again because we have found that we have more energy and a better sense of wellbeing.
I have been putting a drizzle of Clarks Maple Syrup on my porridge whenever I have it for breakfast but we have also tried out a few of the recipes in the Maple cookbook. Our favourites so far are;  Maple Cranberry Walnut Granola, Maple Sweet Potato Coffee Cake (coffee cake has always been a favourite of mine but this is divine!), Sugaring Season Hot Cocoa (perfect for these cold winter nights), Slow Cooker Chicken Thigh Hot Pot (although I do substitute thigh for breast as I can't stand chicken thighs).
The thing to remember about Clarks Maple Syrup is a delicious blend of pure maple syrup from Quebec and Carob fruit syrup frm the Mediterranean, which has 45% less sugar than 100g than white refined sugar, it's 100% natural and it also contains vitamins and minerals.
100 grams of maple syrup contain:
Calcium: 7% of the RDA.
Potassium: 6% of the RDA.
Iron: 7% of the RDA.
Zinc: 28% of the RDA.
Manganese: 165% of the RDA.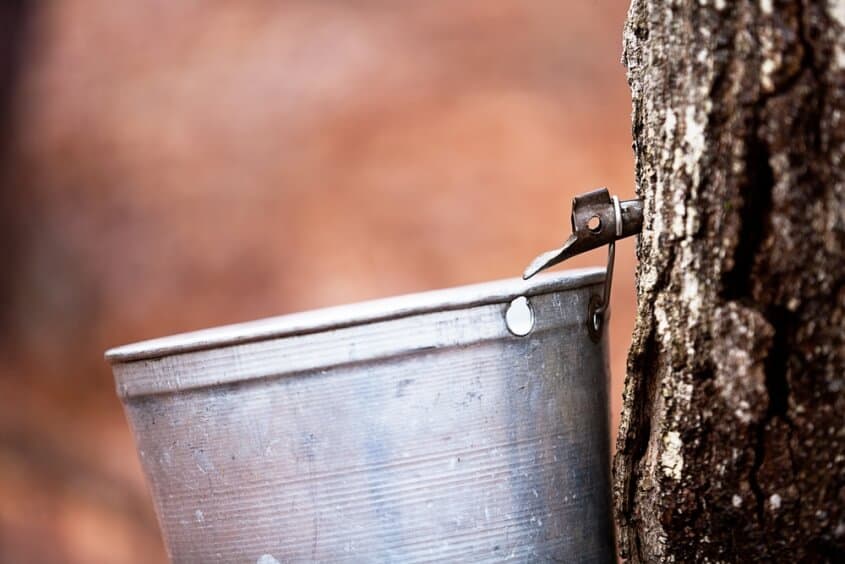 When looking into the benefits of using Maple Syrup I knew very little about it other than how good it tastes, I knew it came from maple trees but my only guess was that it was extracted in a similar method to Katniss using the spile for water in the Hunger Games. I was quite surprised to see that the truth is very similar.
During the summer, maple trees produce starch and store it in their roots, trunks and branches for the winter. Some of this starch is converted into sugar that, come spring, rises in the sap that then flows through the trunk. People have been tapping into sap and boiling it down into syrup since before written history. Little has changed about the process, although the technology has evolved to improve the yield.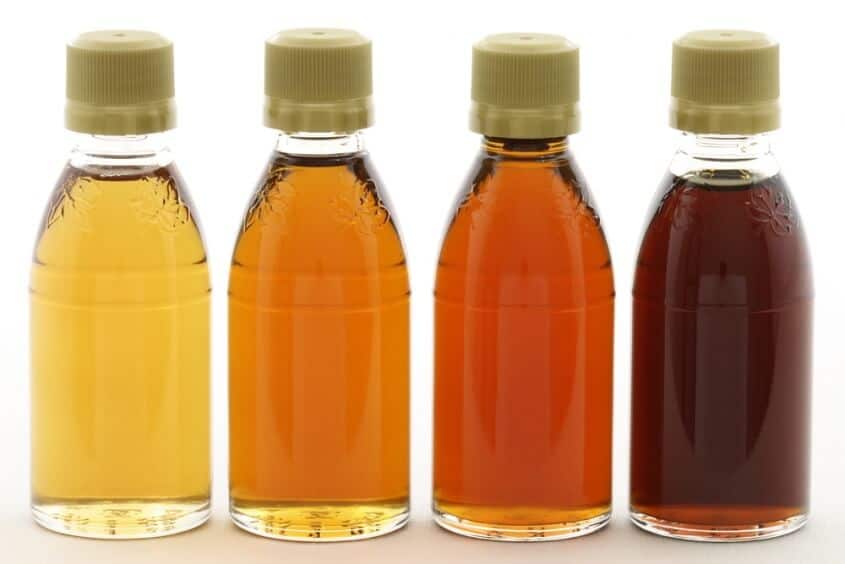 Maple Syrup comes in Grades according to it's colour and taste; Grade A Golden has a Delicate Taste, Grade A Amber has a Rich Taste and Grade A Dark or Grade B Dark has a Robust Taste. The Clarks Maple Syrup I have been using has been blended with Carob Fruit Syrup which tastes and smells delicious.
Do you have a favourite Maple Syrup recipe you could share with us?
DISCLAIMER: I was sent the above products for the purpose of this post. All words and opinions are my own and may not be copied without my permission. I have not been instructed what to write.