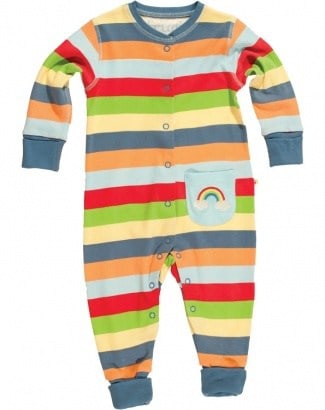 StorkUp – The social shopping experience for Mums!
When you become a Mum the word 'social' takes on a whole new meaning especially if you stay at home for the first few precious months with your new baby. I remember when Little Bean was born that once the excitement of our new baby had passed, the visitors dwindled and suddenly I was left alone with a very cute baby but feeling 'cut-off' from the outside world. I no longer had the constant contact with friends and work colleagues, I couldn't always meet up with friends for days out and shopping trips as our schedules collided and I quickly became a little blue. It was during this time that I discovered social media and a whole new world of 'friends'. For people who don't 'do' social media and don't understand it, you will often hear people say "they aren't your friends, you have never even met them?" but that's the way of the world now. Social media is the way forward, it expands your horizons, it enables you to meet people who you may never have crossed paths with had you not taken the plunge into the new age. In my 5 years of social media I have made some truly amazing friends, I have found people who live near me, people who live far away. I have met (in person) hundreds of new people and received great support at times of need.
So it stands to reason that social media can work in all forms of our life and one thing which us Mums (and Dads) like to do, is shop! It's not just that we like to do it either, we HAVE to do it because our little people are growing bigger every day. They need new clothes to fit their growing bodies and new toys and equipment to challenge their growing minds and abilities.
StorkUp is THE social shopping experience we have been waiting for. Registering with StorkUp takes just a few short minutes and tailors your shopping experience to you so rather than you having to trawl the shops and think about what you might like or what would be appropriate for your children, StorkUp does all the hard work for you and brings the shops straight to your screen. Simples!
I found this really cute Rainbow Multistripe Babygrow for Jelly Bean which I would never have seen walking around the shops because it I just don't have those kind of shops near me and at only £10 I think it's a really good bargain.
Or what about this supercute little fella? The Amigurumi Dragon is only £3.39 and completely adorable, I just know Jelly Bean would love him!!
StorkUp is a little like Pinterest if you are a fan of that (I am!!), because you can create your own boards or lists (don't you just love lists!!) so if you see something you like which might be good for a birthday but you're not ready to buy it just yet, your list can serve as a reminder or you can share your list with family members to give them ideas.
So why is StorkUp social? Well, on StorkUp you are encouraged to add your own great finds to the site so that others can share in your cool and savvy shopping ideas. Sharing is good!!
Perhaps you have products of your own to sell? Even better then since you can set up your own shop – I can see a little outlet with my name on it coming soon – well, once I've found that 'spare time' I've been hearing rave reviews about. I'm sure it must be around here somewhere?