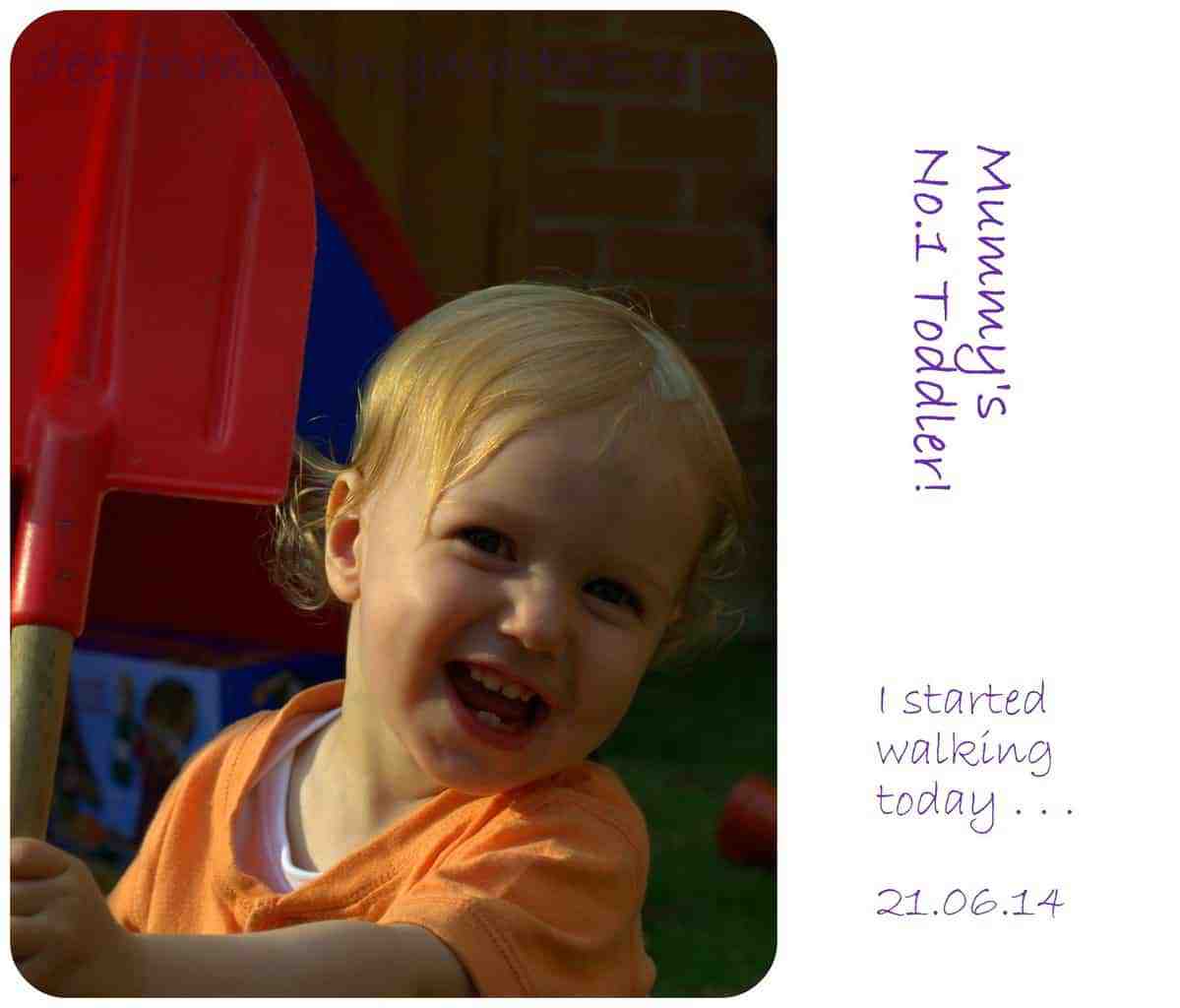 STOP THE PRESS!!! Jelly Bean has finally started walking at 17 months!
As the weekend began I was feeling pretty miffed because all my blogging buddies were London bound for one of the biggest dates in the blogging calendar that is BritMums. I truly felt like I was missing out as I knew that so many of my friends were going, people who I hadn't seen in almost a year, I felt like Cinderella when her Ugly Sisters were being mean to her BUT I stuck my head down to my laptop and got on with my work.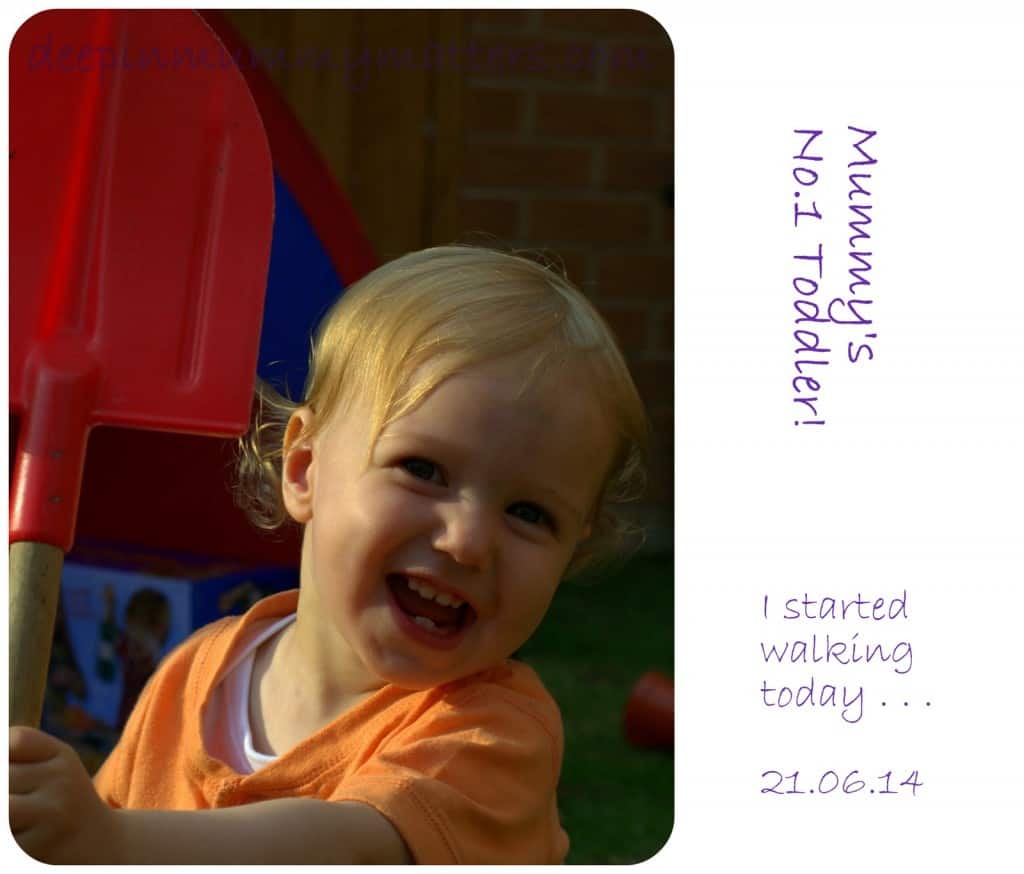 On Saturday morning whilst the rest of the Beans were outside playing and I was (once again) sitting at my laptop in the dining room, Hubby and Jelly Bean were playing on the floor in the hallway. Every now and then we will pick JB up and attempt to get him to walk but this usually results in him just sitting down onto his bottom and crawling away. His older siblings all started walking around 11 months so we were beginning to wonder if he would ever do it. However, on Saturday morning when Hubby stood him up for the gazillionth time, he surprised us by taking 3-4 very steady but sure steps towards the bottom of the stairs and made us laugh out loud when he applauded himself on his efforts followed by squeals of delight from us.
Hubby picked him up and said "again?" to which JB happily replied "yes" and so it continued another 2-3 times until i got down onto the floor with them and we made the gap a little bigger for him to try. Very quickly our littlest Bean was walking a good 10-11 steps between us, giving us a cuddle each time followed by a round of applause for himself. We called in the rest of the Beans to show them what JB could do and he couldn't wait to show them by walking to each of them in turn.
Now he isn't 'walking' everywhere now, crawling is still definitely his favourite mode of transportation but if you ask him he will show you his new trick so it looks like my baby days are well and truly over, time to move into the 'toddler' stage now!!! Sob sob!!