Stay safe in the car – tips for women drivers
When I started driving at the age of 18 I didn't realise how much of a difference it would make to my life and to my independence, being able to drive is still something which I value highly today. Over my many years of driving, I have been caught out with a blown engine, breakdowns, flat tyres or things have happened which have scared me but each time they have also taught me a lesson which I have taken on board.
I often feel that winter is the worst time for driving due to wet roads or ice but I do have a few simple tips to for women drivers to stay safer and more confident on the road.
Maintenance
To get the best use out of your car, have it serviced regularly at a respected garage. Your car manual will tell you how often you need to do this. It will also contain advice and specifications for the general maintenance of your vehicle, but here are a few areas to consider:
Try to keep your tank at least half full instead of waiting for the warning lights to show.
Make sure your fluid levels are always topped up. This includes the engine coolant, oil, brake fluid, power steering fluid and transmission fluid.
Ensure that your tyre pressure is at the recommended levels. Also, check for wear. The legal minimum for tread depth is 1.6mm. Change worn out tyres and make sure the spare is in good condition too. Great quality, robust tyres and a wide variety of branded tyres in Northampton can be purchased from Calmac Tyres Autocentre. Book your tyres with them today!
Don't ignore warning lights. Check in your manual to see what they mean. If you think a fault is developing, get it addressed before it causes a major problem.
It's a good idea to keep a torch, a pair of walking shoes, spare money, a water bottle and a blanket in your car for emergencies.
Check that your car insurance cover gives you everything you need.
When driving
Always plan your route if you are going on a long journey. Sat navs are extremely useful, but keep an atlas handy just in case. One of my biggest tips for women drivers is to discuss your estimated arrival time with the person you are meeting.
Keep windows shut and doors locked when you stop in busy areas.
Never keep your valuables in full view, and don't drive with your handbag on the passenger seat.
Don't pick up hitchhikers.
What to do if you break down
Call your breakdown and recovery service and tell them you are a lone woman driver. Most will give you the priority.
If you break down on a motorway, try to get off the road when it's safe. Only use the hard shoulder for a real emergency. Use your hazard lights to warn other vehicles if you're blocking their path.
While waiting on a motorway, don't remain in your car. It's safer to climb up the bank or stay behind a barrier. Only exit the car from the left-hand side. If you feel threatened by another road user, do stay inside your car with the doors and windows locked.
You have a right to ask for ID proof from a garage mechanic or police officer.
If you break down in an urban area, try to pull into a busy and well-lit space such as a shopping centre car park or filling station.
When driving at night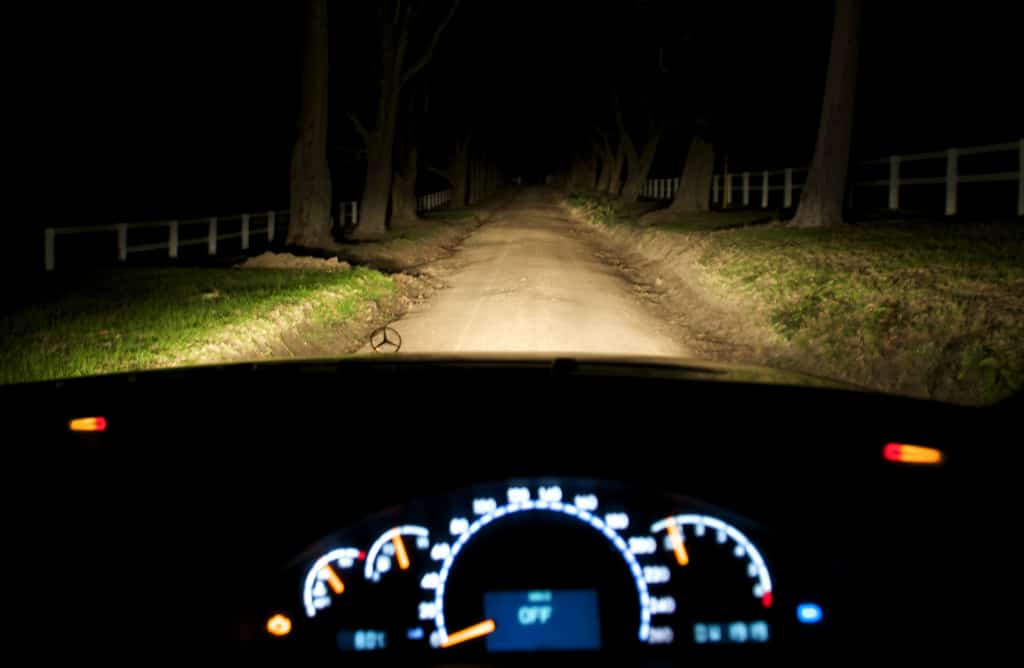 Never get out of your car in a dark or secluded area. If you have to stop before your journey is over, make sure it's at a well-lit and busy place.
Always keep your car keys ready in your hand as you approach your parked car. Only open the door when you're at close range.
Take a good look around you to make sure you feel safe before entering the car.
If you're nervous about entering a car park alone, ask any attendant present to escort you to your car.
Once you're in the car, start the engine and drive as soon as possible. Avoid sitting in a parked car and talking on the phone or lingering unnecessarily.