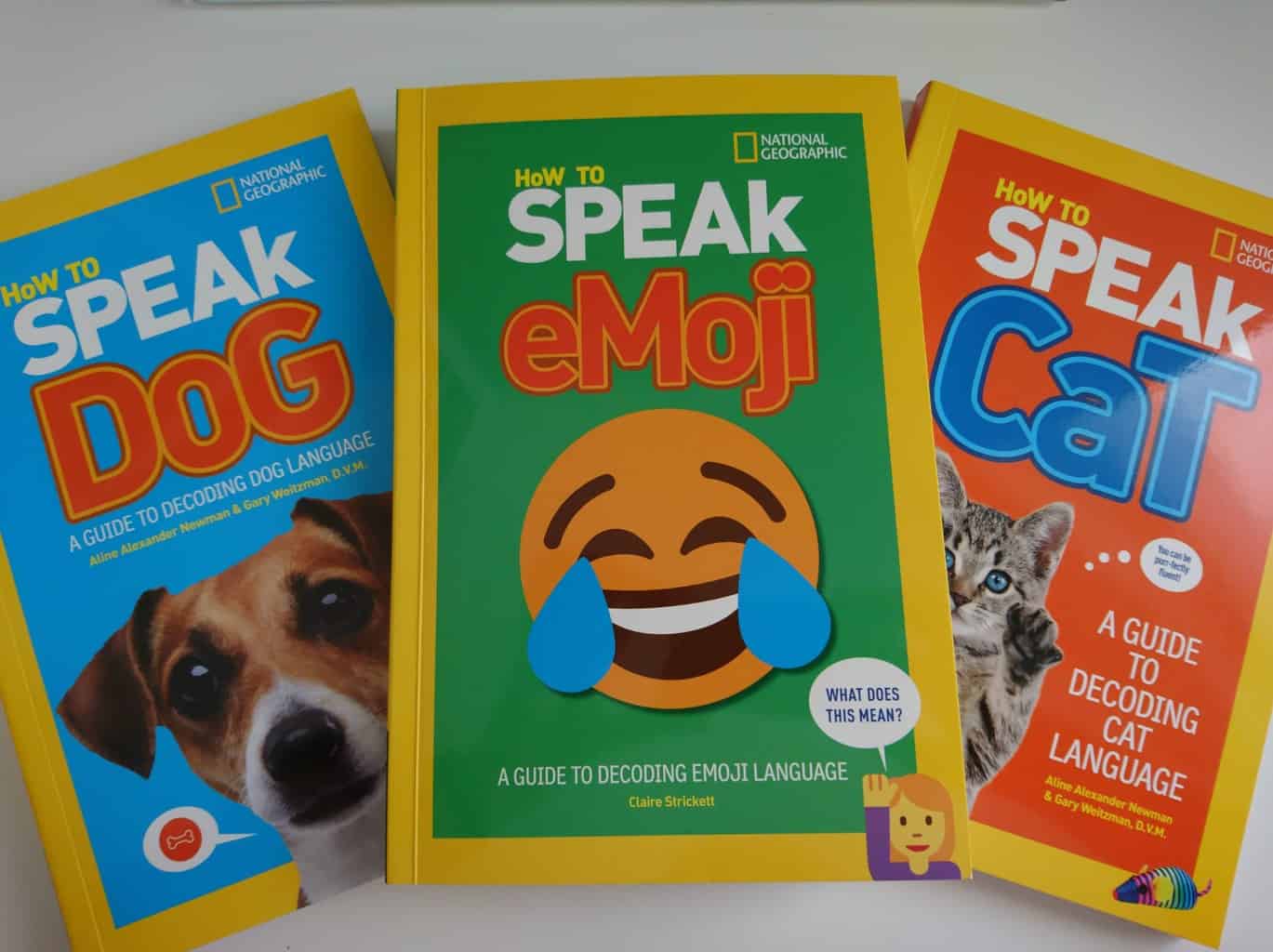 Six copies of National Geographic How to speak Emoji to be won!
Just when you think you have got this whole parenting lark figured how, someone throws a curve ball at you and you feel completely helpless again. I have heard myself mention to a few people recently that they didn't prepare you for the junior/teen years of parenting when they hand you a cute little baby and send you on your way. You think that caring for a baby is going to be the hardest part of 'the job' but actually, you find new challenges with each and every year. Somehow, we always rise to the occasion but we often need a little help along the way.
Emoji takes over the world
What is she going on about? You might well ask! Obviously as a blogger I spend a lot of time online, on my phone or computer and yes I use emojis to convey my feelings. Rarely do I have an emoji conversation but I do know of people (mainly teenagers) who do and it confuses the hell out of me. When I attended an online safety session last year I was shocked to learn how children use emoji language when an adult is in the room and they don't want them to know what they are saying. Obviously, there is the fun side to it too but it's the secretive side which concerns me.
How to Speak Emoji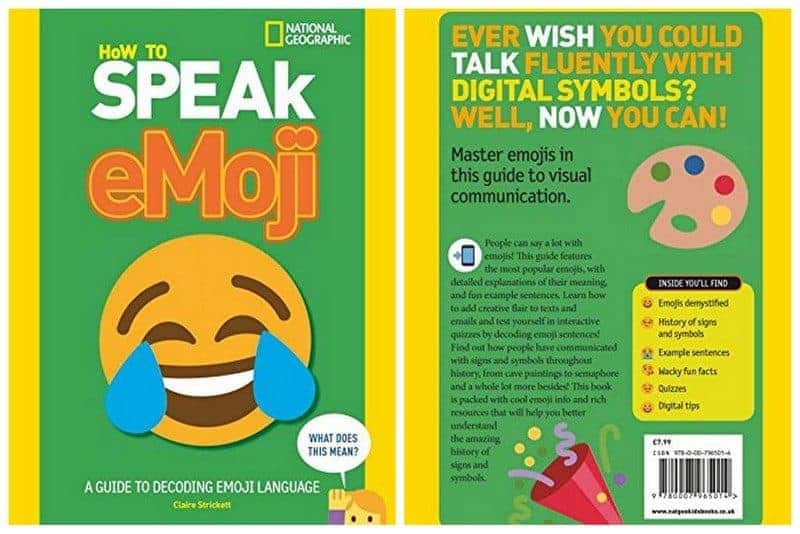 Ever wish you could speak Emoji? Well, now you can with this entertaining, information National Geographic Kids guide to the popular digital symbols.

The National Geographic Kid is curious about the world around them, empowered in the face of challenges and responsible for others and the natural world. Combining these principles with the international educational heritage of Collins, this partnership is a natural fit for books that are funny, weird, exploratory, educational and loved by children.
About the Author
The author, Claire Strickett, studied languages, literature and translation at university. Claire, who is based in London, has worked as a writer and in marketing, social media and advertising.
Did you know?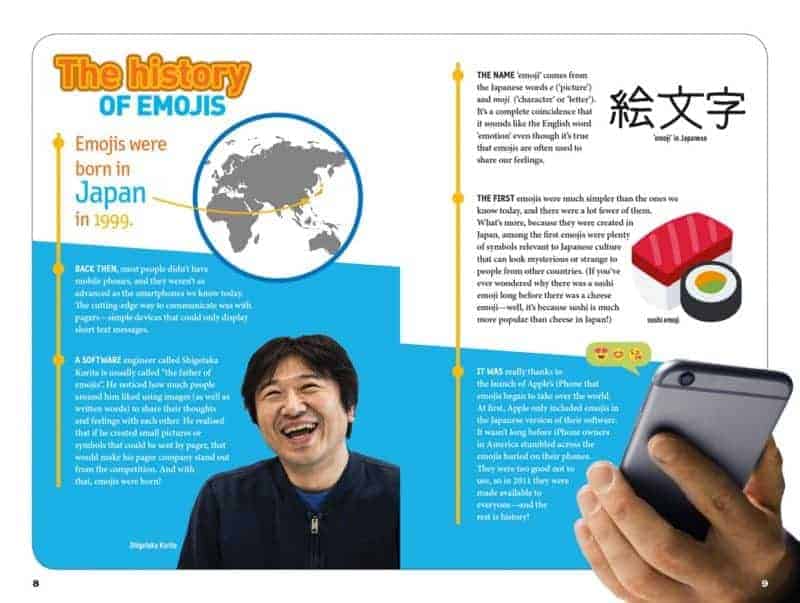 Emojis were born in Japan in 1999
They were created by software engineer Shigetaka Kurita for use initially on pagers
The name 'Emoji' comes from the Japanese words e (picture) and moji (character/letter)
Apple iPhone was the first to use emojis in the Japanese version of their smartphone software
In 2011 they were made available to everyone
When emojis were first created there were only 176, now there are over 2666.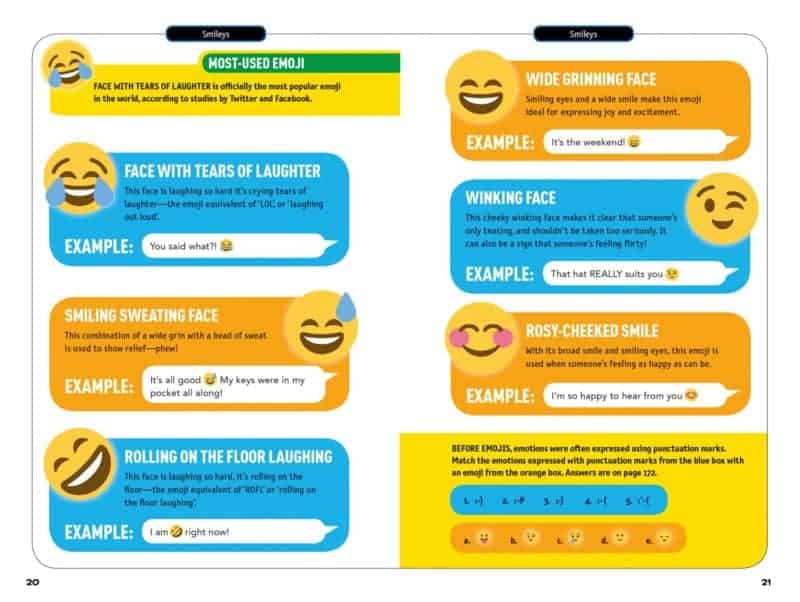 About the book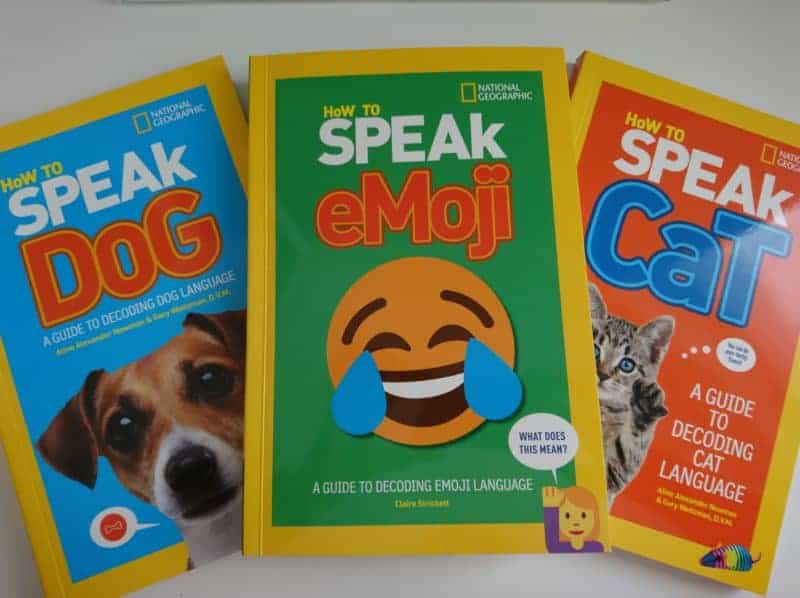 How to Speak Emoji is a fun book from the National Geographic 'How to speak' series including How to Speak Dog and How to Speak Cat. Inside the book you will find more information about the history of the emoji and how it came to be so widely used in the modern world, descriptions of all the emojis you can think of as well as fun quizzes to test your knowledge. The book is split down into easy-to-read sections about each collection of emojis, culminating in one big quiz at the back of the book (along with the answers but you mustn't cheat).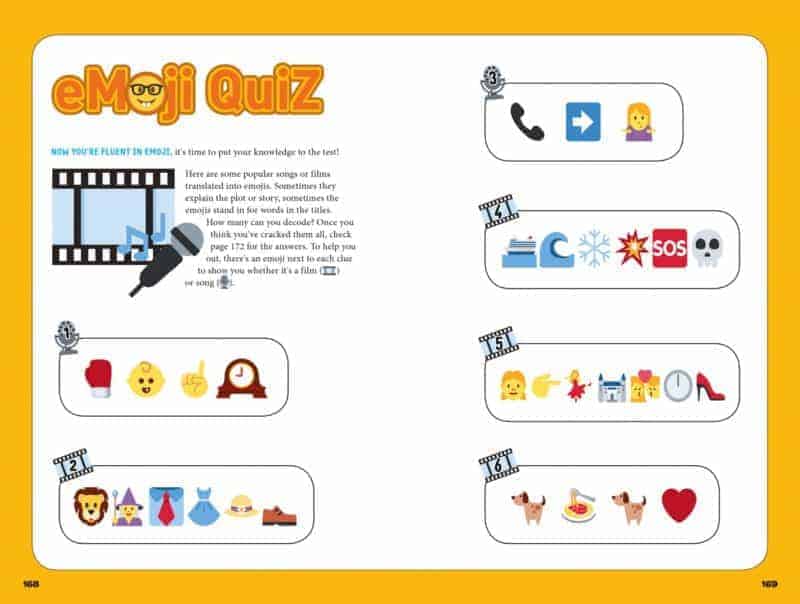 Giveaway time
I have 6 copies of this fantastic book to giveaway, all you need to do to be in with a chance of winning is complete the Gleam entry form below. Entry can be as simple as the free entry or you can gain more entries by completing the tasks.
Good luck xxx
WIN National Geographic How to Speak Emoji book (6 copies to be won)

[amazon_link asins='000796501X,0008257914,0008257906′ template='ProductCarousel' store='mummmatt-21′ marketplace='UK' link_id='f044f2ae-4958-11e8-815a-d5201e1e6a3f']