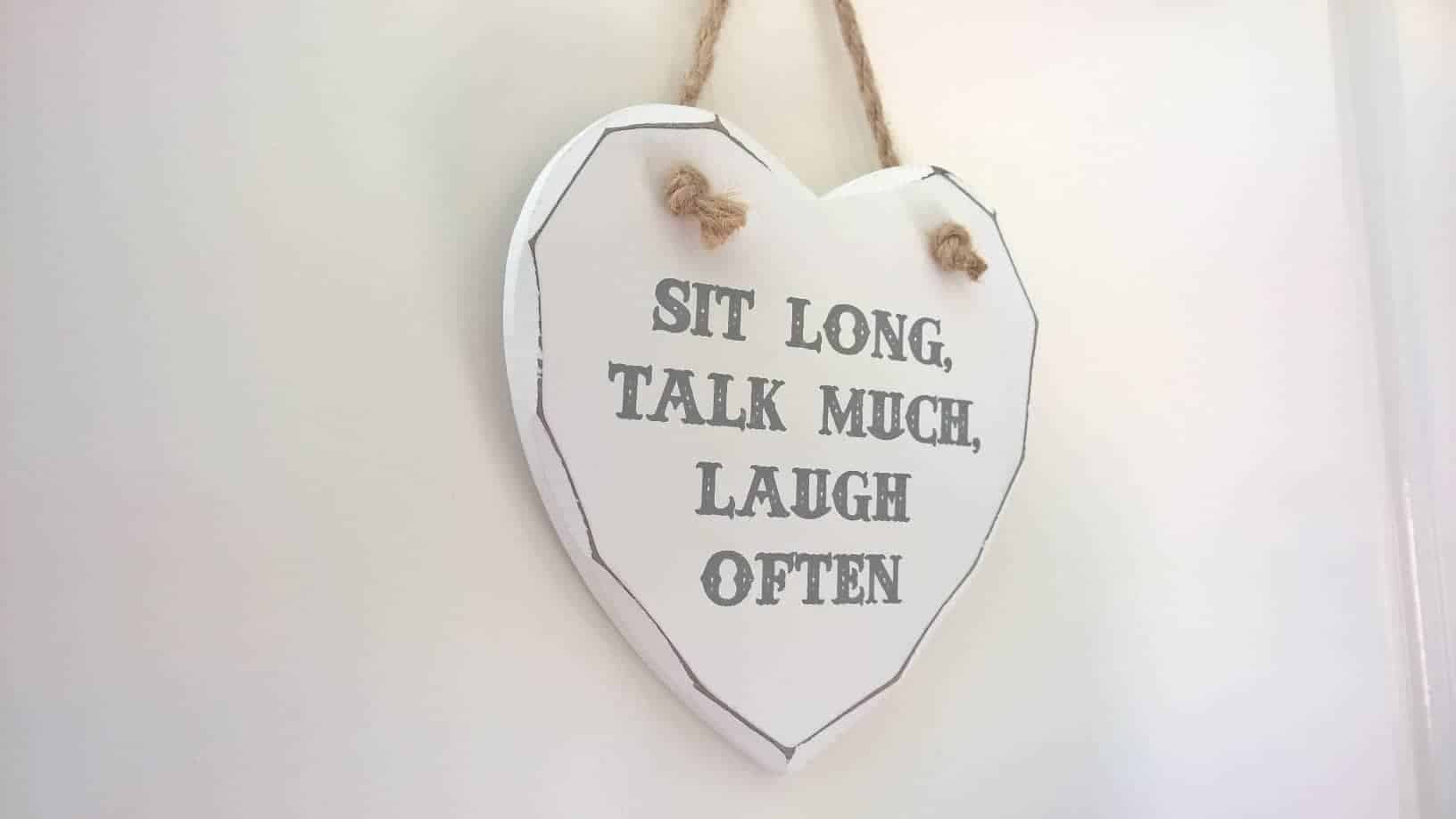 Sit long, talk much, laugh often . . . dreaming of a new lounge!
That's the motto that graces our lounge door. It's a reminder to family and friends exactly what our lounge is for. I just have one little problem with it at the moment . . . the sofas are nearly 12 years old and they have seen lots of talking, lots of laughter and lots of children jumping on them!! They have completely lost their oomph and no longer offer a comfortable, supportive place to rest. In fact, my back is crying out in pain as I sit here typing this post so we don't really want to 'Sit Long'.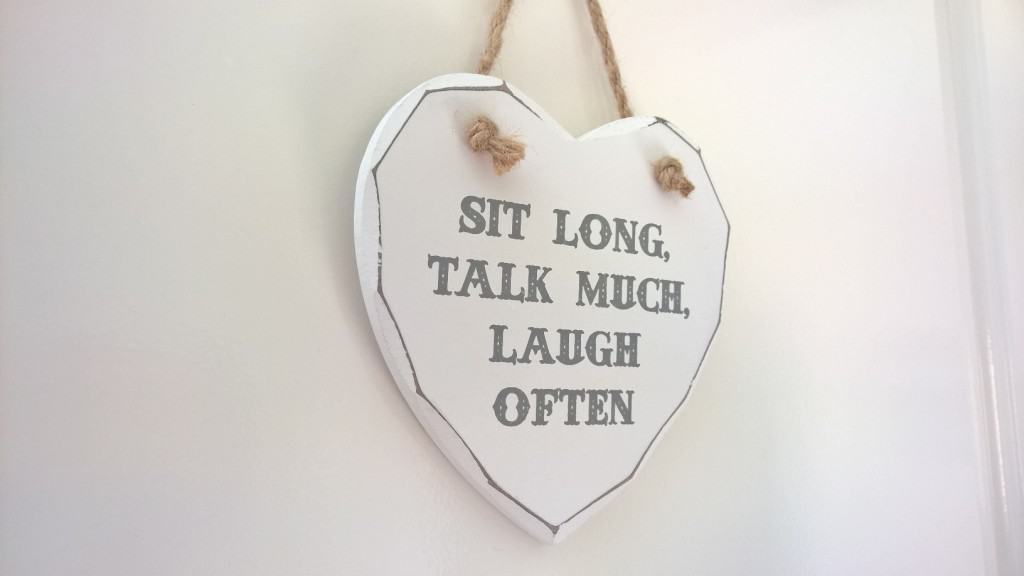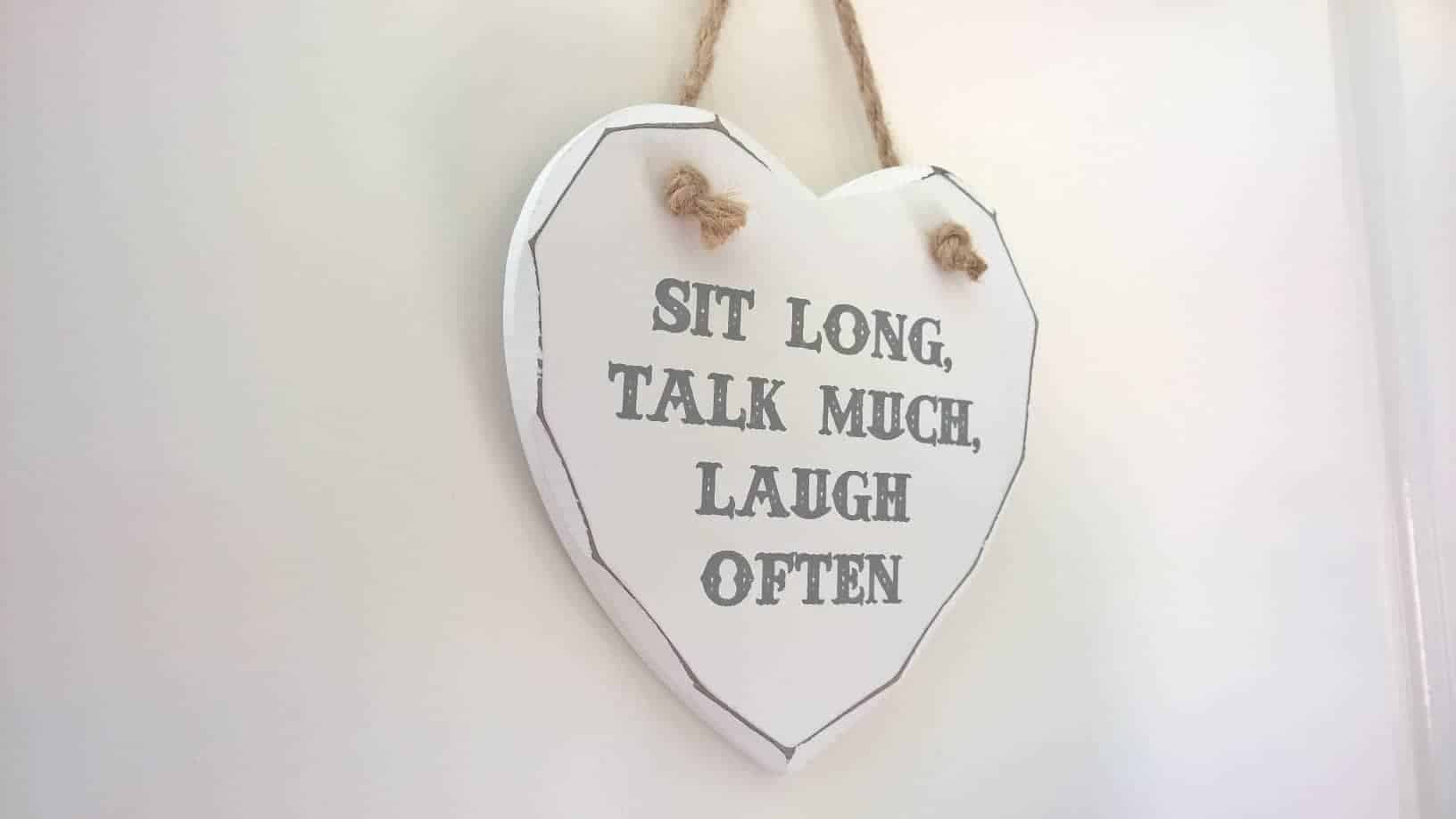 We have looked for new sofas in the past but we don't really know what we like. We still love the design of our old sofas and they fit so well with our decor. Do we choose something similar or do we go for something completely different and redecorate the whole lounge? I've been putting together some mood boards for a 'new look' lounge to see if it will inspire Hubby and I to take the plunge. What do you think?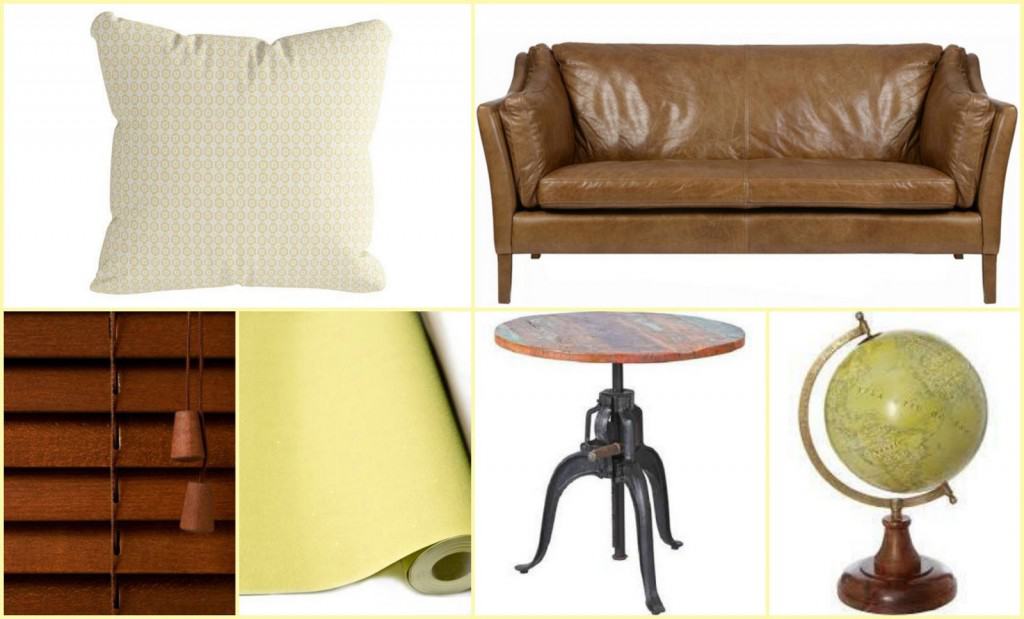 This arrangement above is most like our lounge now and we still love it, it's a very relaxing and calming atmosphere, it always feels bright even on a grey day but we have had it like this for 5 years now so perhaps it's time for a change?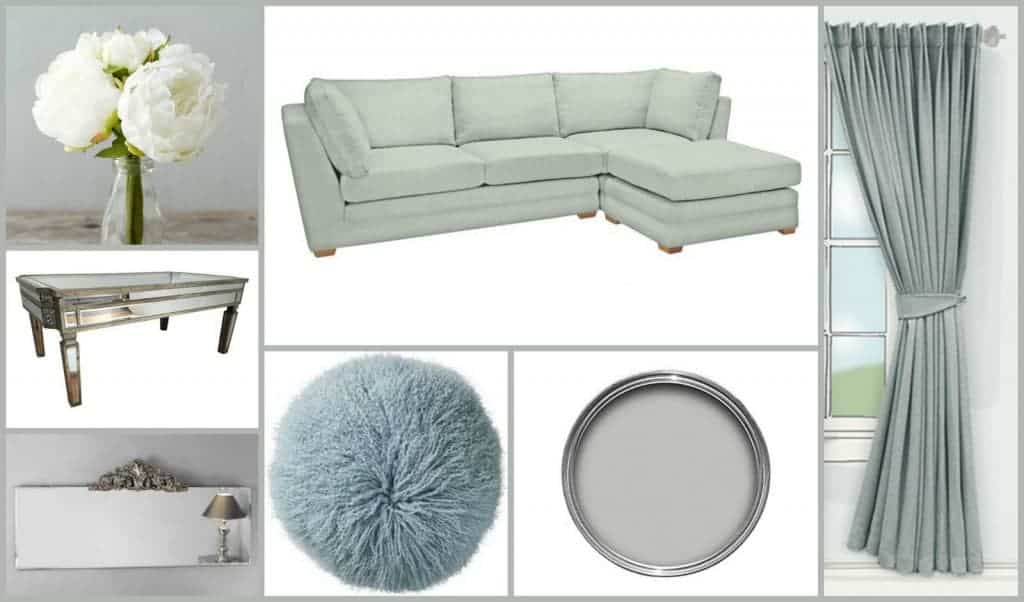 I really love the light blue/grey hues that you see so often in home design magazines and hotel suites. It just oozes opulence and style but with four children, we need something which is going to withstand some rough and tumble as well as the odd spill since Jelly Bean is still only two years old. So perhaps this style will have to wait for a few more years?!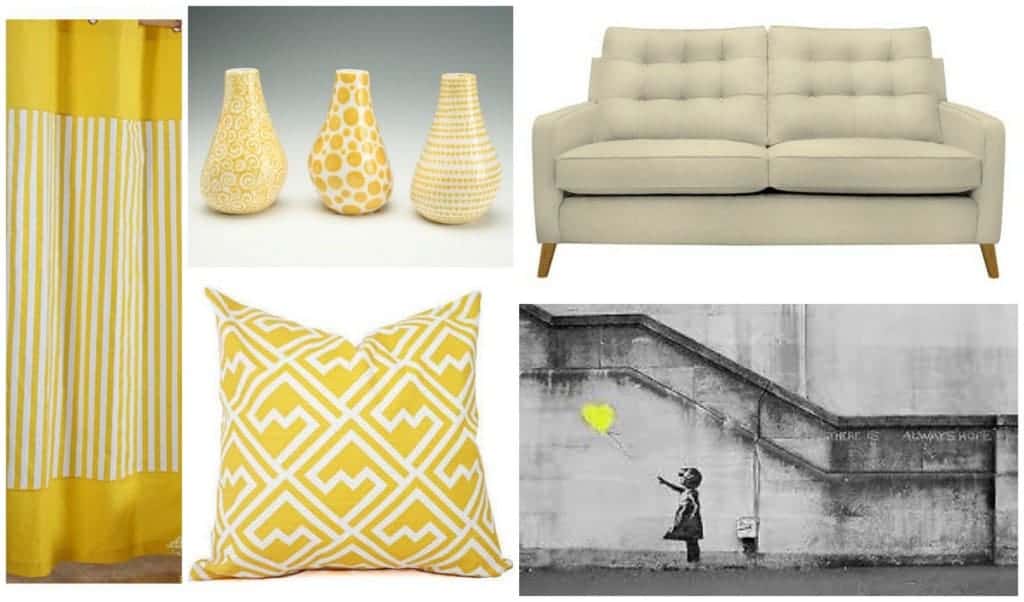 I'm always quite tempted by bright colours but I don't want it to look tacky. Again this sofa might be a few years away colour-wise just yet but then again, you can buy sofas these days with loose covers (though I haven't tried them). That could work? I love strong lines in design, I'm not really a 'wishy washy' type of person, I like to get to the point and this little set definitely has some definition to it.
What do you look for in a sofa?
Style
Before you actually sit on a sofa, you see it so you want something which is going to make an impact. Very often the sofa will be the largest item of furniture in the lounge so it's important that you get the right one for you and your home. Too big and in your face, it will dominate the room. Too small and insignificant and it could disappear.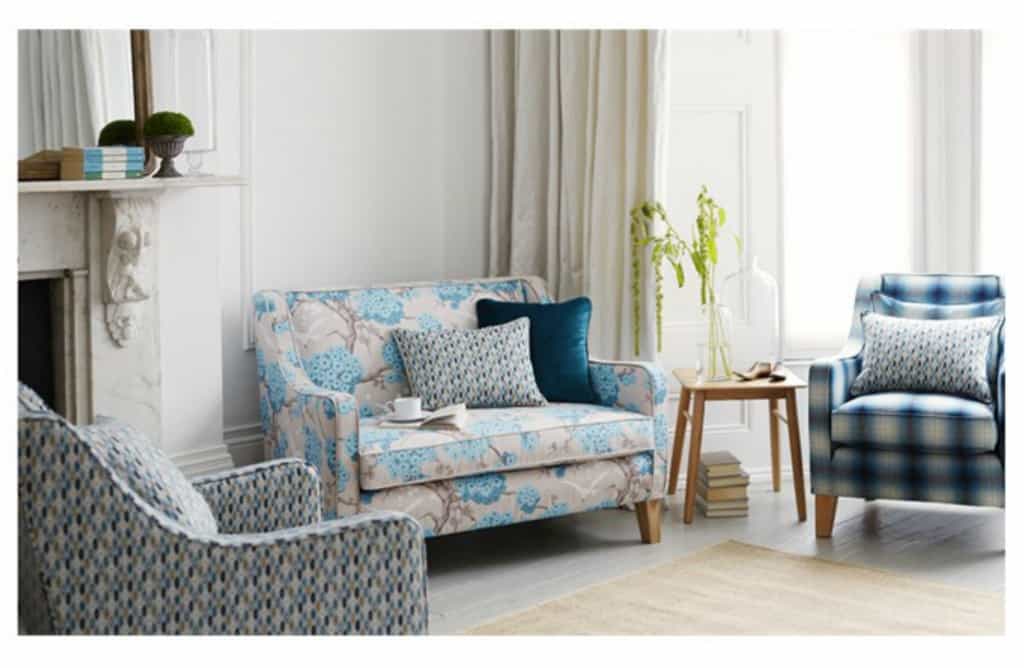 Material
As I said above, we are fans of leather. When you have children leather most certainly stands the test of time (and a some tough love) but fabric gives such a different look to a room and can feel a little more 'homely' to relax into. With fabric you also get the option of patterns and I do love a good pattern to really make an impact.
Comfort
This is a major thing to consider so you really do need to sit down on them before making a purchase. Don't just plonk your bottom down and spring straight back up, make yourself comfortable. Can you imagine sitting on it night after night, day after day. Will your back be supported, can you pop your feet up? Could you nod off to sleep on it? I personally like high arms on my sofas because I like to sit sideways (there's always one isn't there) and pop my feet up.
They are my top three, what about you? What do you look for when investing in a new sofa?
Featured Post