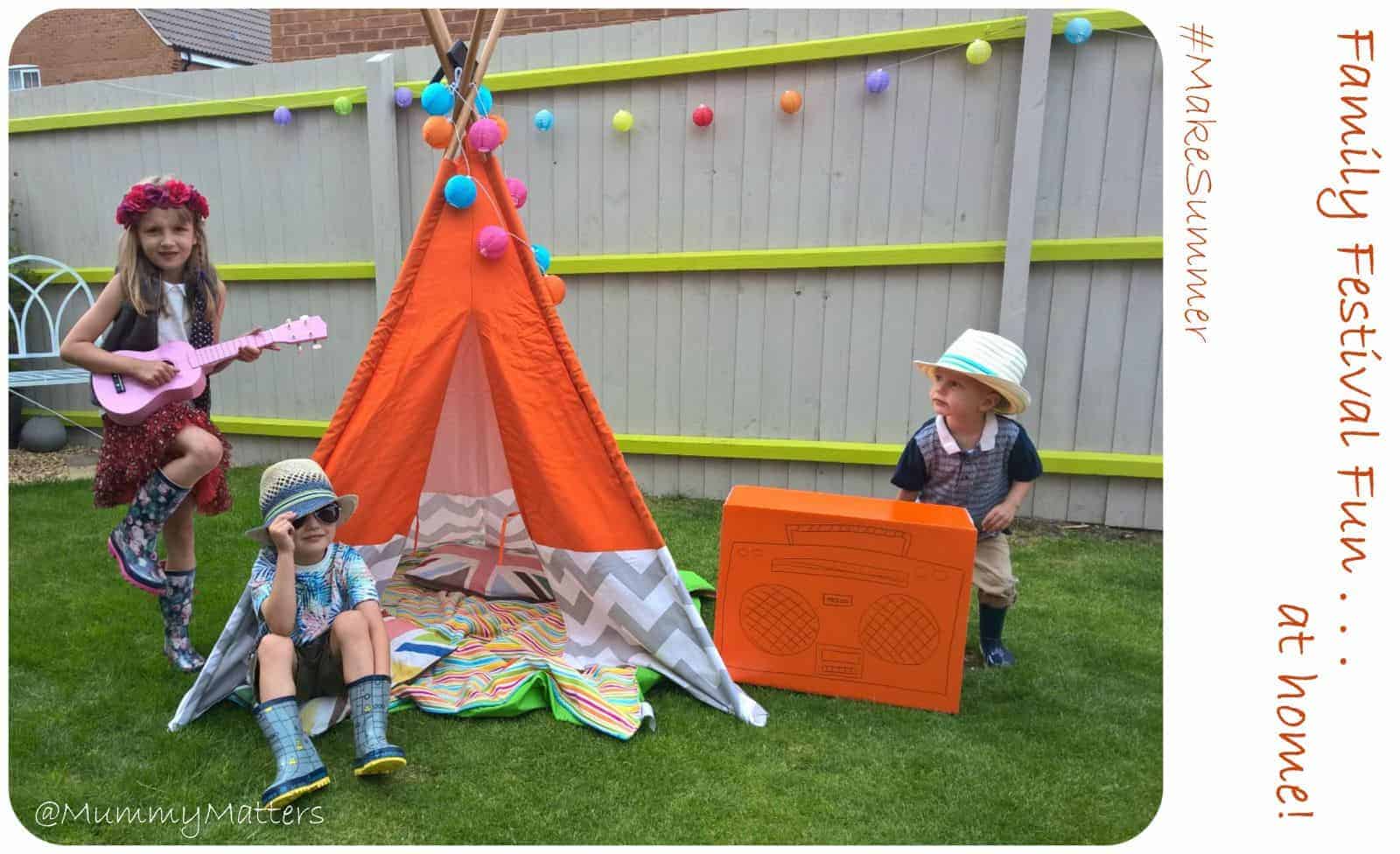 Family Festival Fun . . . at home! #MakeSummer
I really do quite fancy the idea of going to a festival with the family, we always have music playing in the house and the Beans love it, we love camping and enjoying the great outdoors but for some reason we still haven't made it. Maybe next year will be the year for us?! I've read with great interest everyone's posts on Camp Bestival and this weekend I've enjoyed all the pics on Instagram of Blogstock.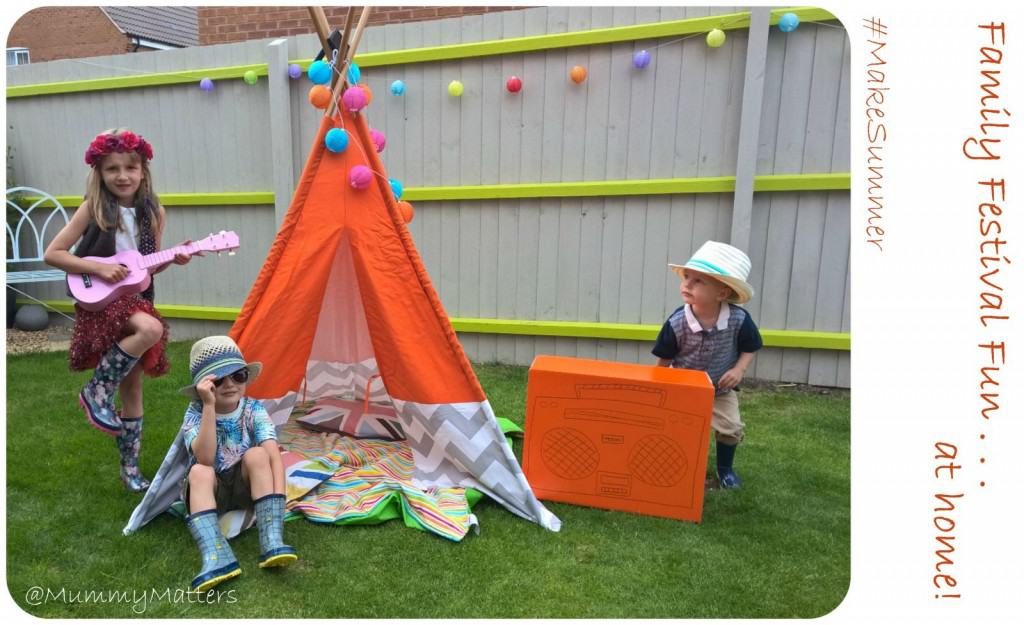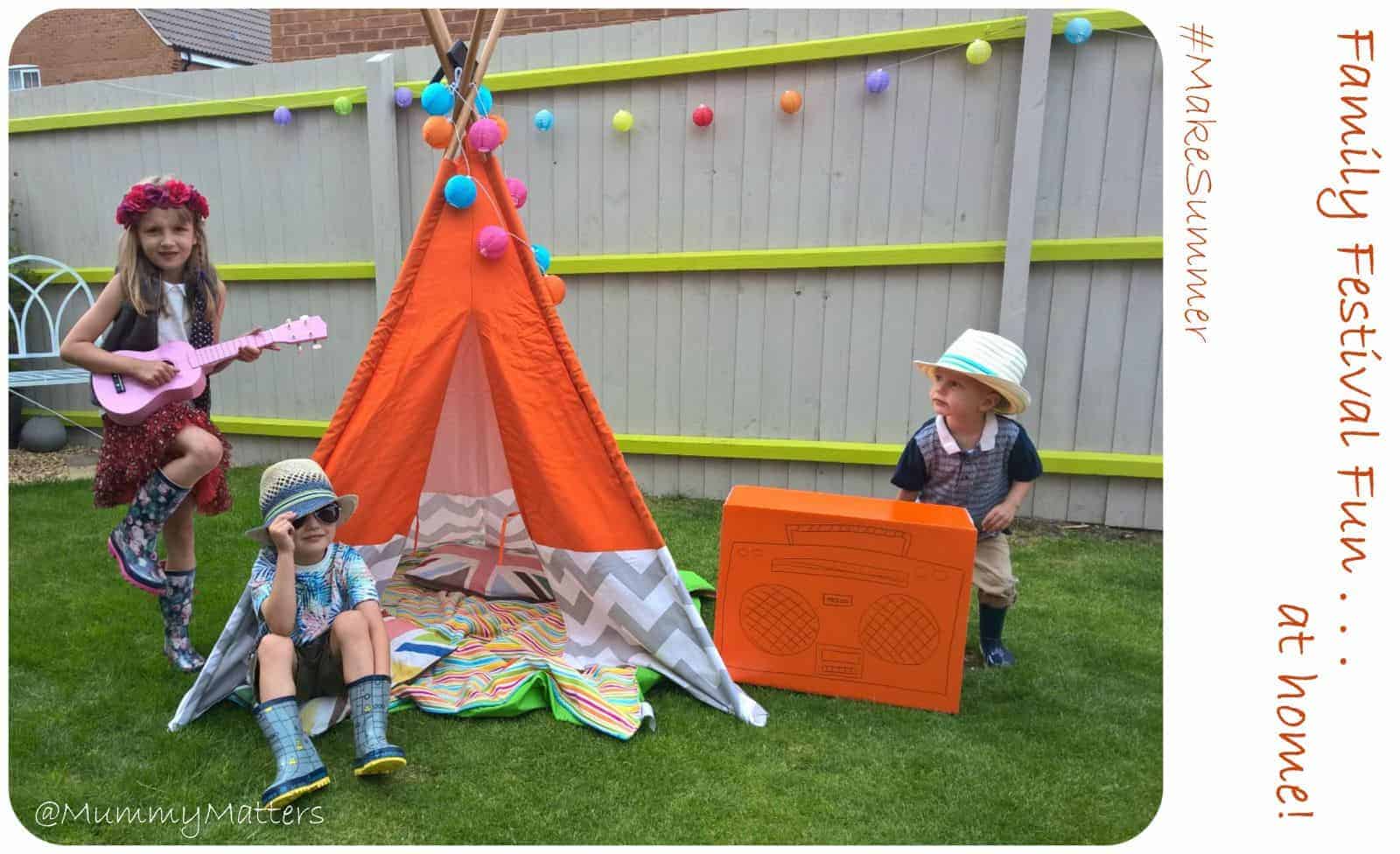 Just because we didn't make it TO a festival, doesn't mean that we can't have our own mini-festival at home though does it? Of course not, all you need is a bit of imagination, a few items of 'festival' clothing, some wellies (because everyone knows how notorious the weather can be during festival season), a tent, some fancy lighting and MUSIC!!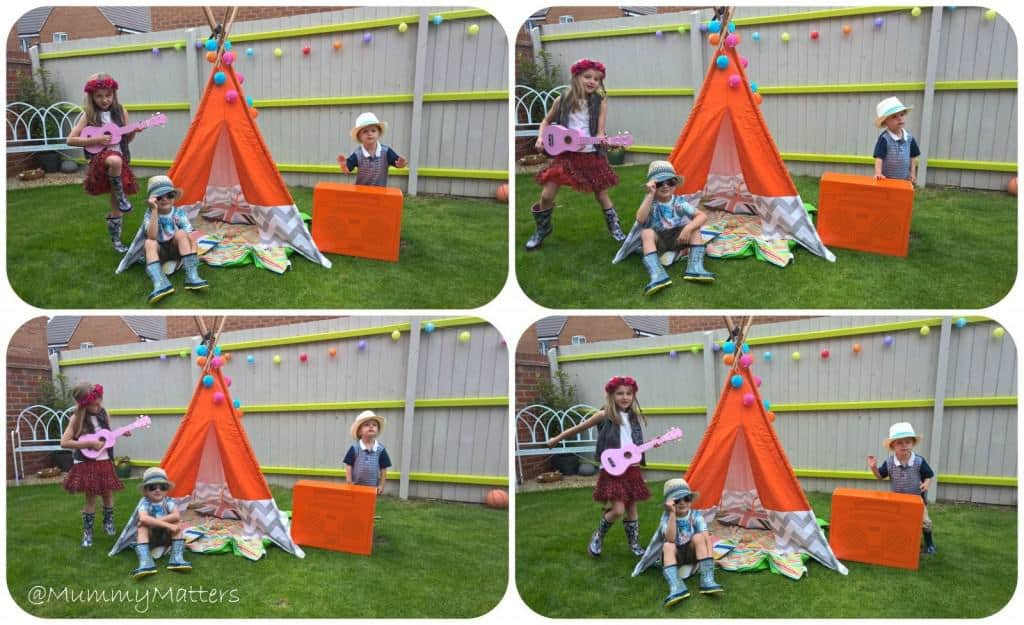 Our Top 10 Festival Tunes were:
Rita Ora – Radioactive
Bom Bom – Sam and the Womp
Salva Mae – Faithless
Bassline Junkie – Dizzie Rascal
Shake It Off – Taylor Swift
U – Gareth Emery ft Bo Bruce
I Love It – Icona Pop
Uptown Funk – Mark Ronson ft Bruno Mars (although the Beans have played this to death!!)
Birdhouse In Your Soul – They Might Be Giants
Teardrop – Massive Attack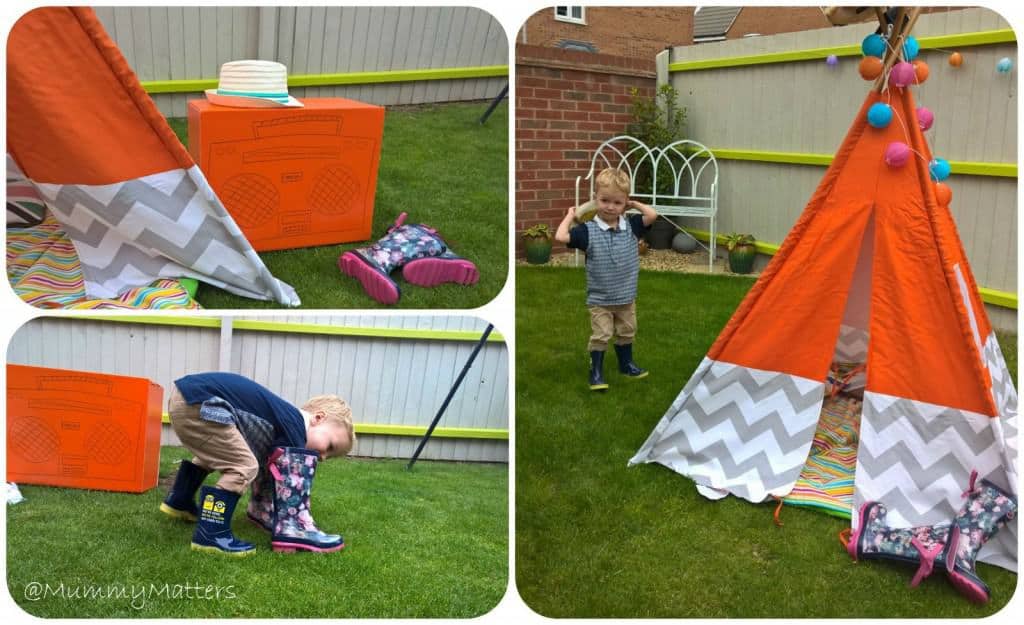 So when we returned home from our first camping trip to Norfolk this Summer we had ourselves a 'Home-Stock' afternoon in the garden. We had been sent our very own 'festival kit' by Tesco to encourage us to #MakeSummer and despite the Beans initially looking at me like I had gone a little crazy, we had a really fun afternoon. I'm sure if the neighbours had peeked over the garden wall they would have thought that perhaps the sea air had gone to our heads but we didn't care. We put the music on super loud and danced in our wellies like a frog in a blender! We enjoyed a picnic in the teepee (which admittedly was a little cramped for Mummy too) until the rain came down. At this point, we did what normal festival goers don't have the luxury of, we moved our festival into the kitchen and continued to dance and eat and have some fun.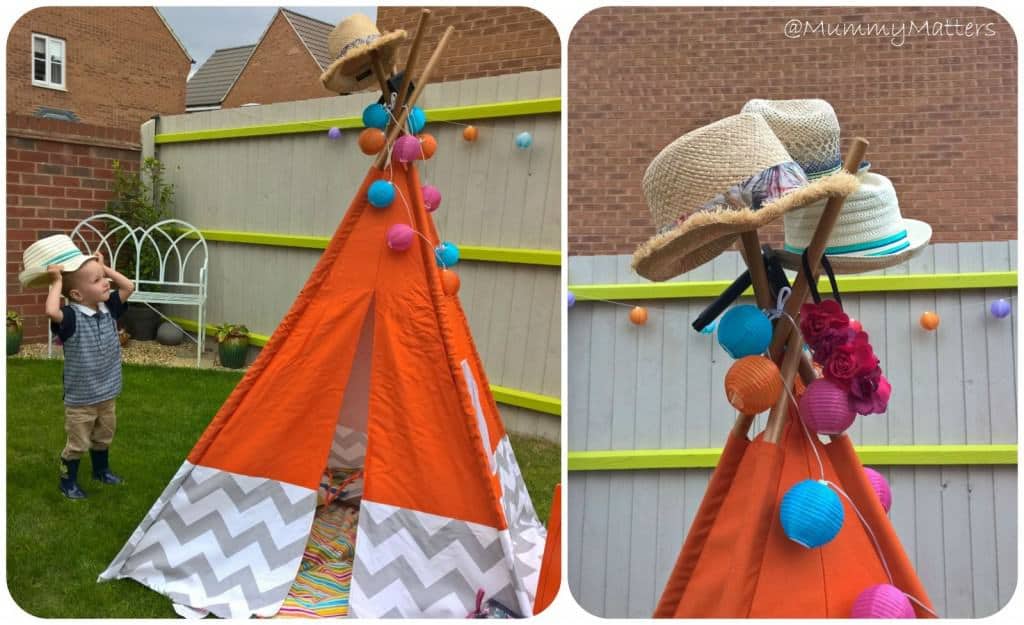 What did you do this Summer?
#MummyMattersSummer2015