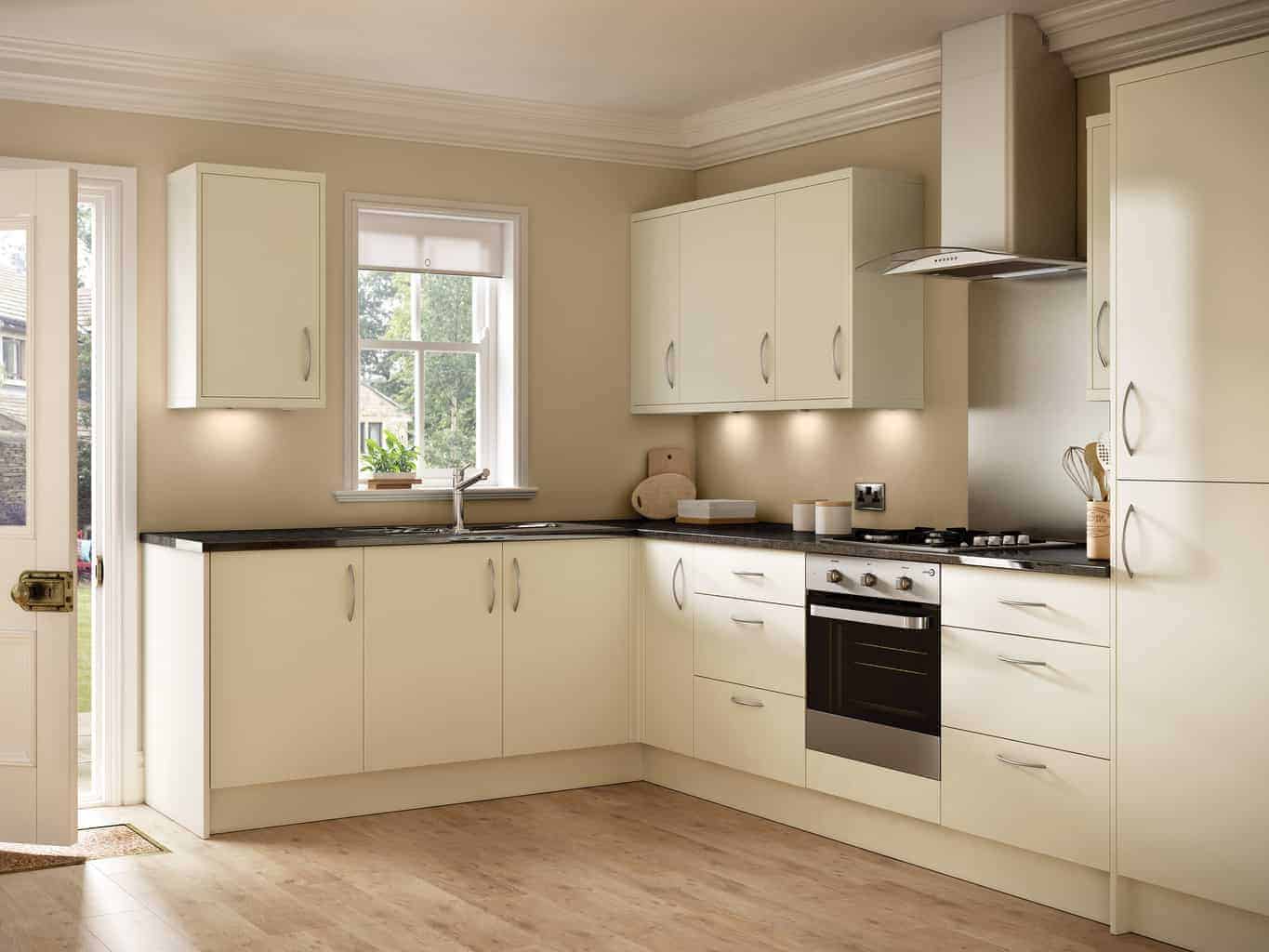 Simple Ways to Update Your Kitchen and Add Value to your Home
In recent years, the kitchen has become the heart of the modern family home. It's where we eat, watch television, entertain family and friends, work and watch children play. So, if you're looking to sell your home or improve one room in your house, it's worth investing in the kitchen.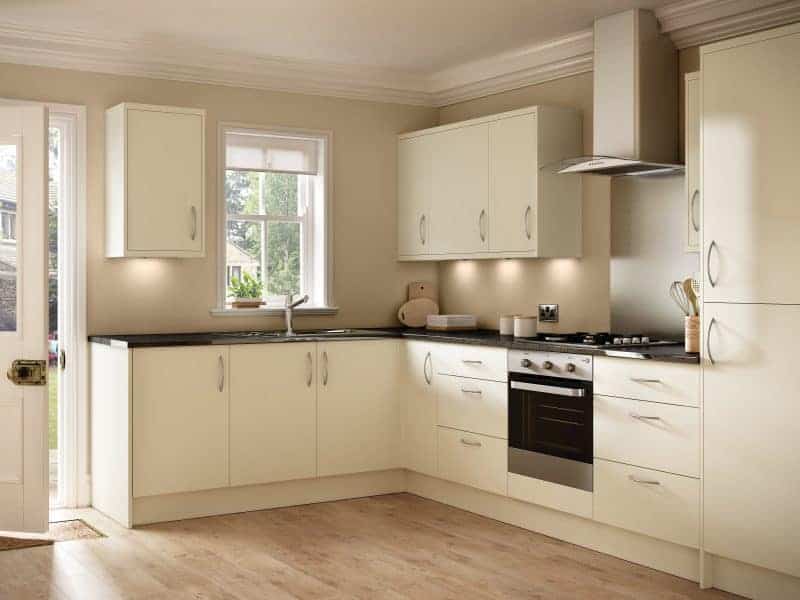 In fact, research from consumer watchdog Which? revealed that a new kitchen can cost around £8,000 but could add up to 6% to the value of your home. As one of the most important rooms in the home, it's also one of the first rooms that potential buyers look to replace so, if you can create a modern, attractive space, they will be likely to pay more to avoid the hassle of having a new kitchen fitted after moving in.
Think realistically about how much you spend on your kitchen in relation to the value of your home. If you install a £25,000 kitchen in a £170,000 house, you're unlikely to see your money back. On the other hand, installing a £10,000 kitchen in a £1 million home is likely to bring the value down.
If your budget does not stretch to a whole new kitchen, there are a few techniques you can use to give your kitchen a refresh and a whole new lease of life in addition to increasing the value of your home. Here are just a few suggestions for updating your kitchen across a range of budgets.
Update Cupboards
Kitchen cupboards are often the first place to look when updating your kitchen. Along with worktops, they're the first thing people will notice when they walk in and refreshing them can completely transform your kitchen without breaking the bank.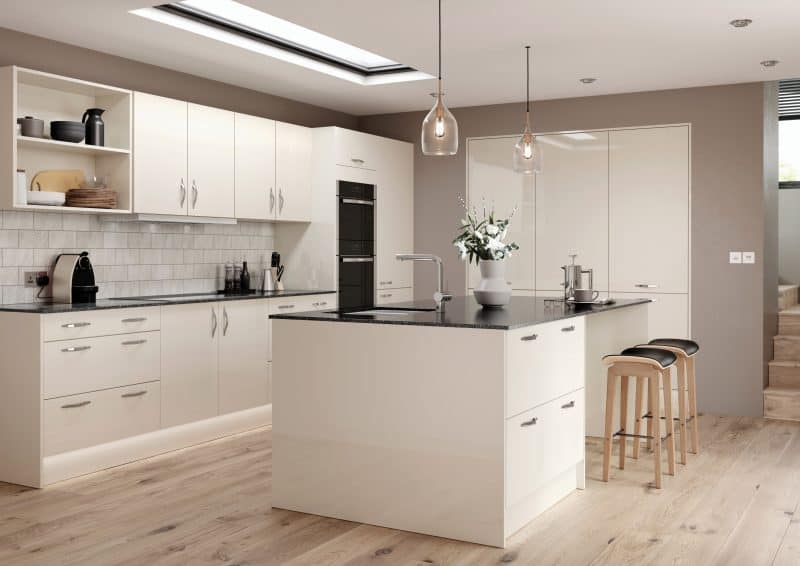 If your cupboards look dated and worn, replacing the doors and handles is a good place to start on a lower budget. With the framework in good condition, new doors will give your kitchen a modern, clean look.
Alternatively, if the units are in fairly good condition but the colour is outdated, why not give them a refresh with a few coats of paint? If you're looking to sell your home, choose neutral, relaxing colours to suit a range of tastes. Paint is the easiest and least expensive way to transform your kitchen.
Install new worktops
Peeling or damaged worktops can look unappealing and, similarly to kitchen cupboards, are another factor first to be noticed by visitors. Replacing kitchen worktops can completely transform the look and style of your kitchen. Laminate worktops are the most cost-effective to purchase and are available in a range of colours and styles to help you get the look you want.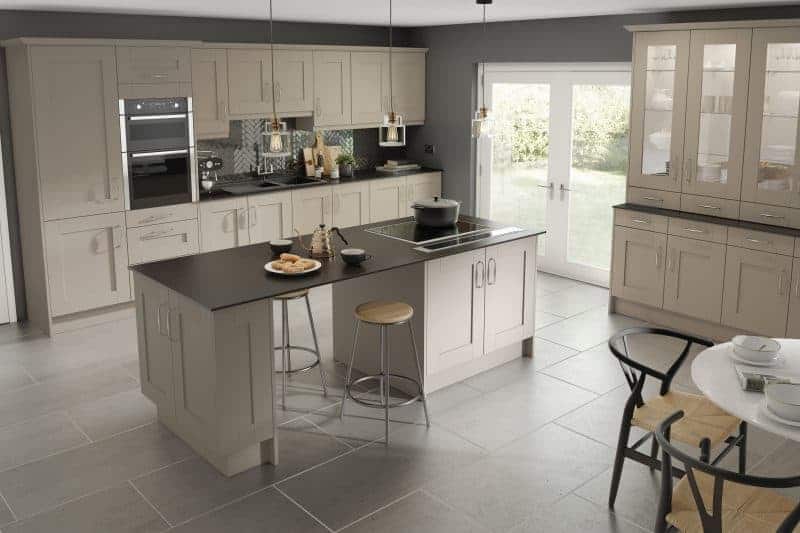 Laminate worktops now effectively mimic the natural beauty of stone, granite and wood for a fraction of the cost. In addition, laminate worktops are more durable, heat and water-resistant and are designed to weather everyday wear and tear.
Buy New Appliances
Updating older appliances with new and more modern-looking ones can make a huge difference to the aesthetics of your kitchen. Choose appliances that will still look modern over the next 5-10 years. Chrome appliances are great for creating the illusion of a bigger space if you've only got a small kitchen because they incorporate a reflective surface to increase the light throughout the whole room.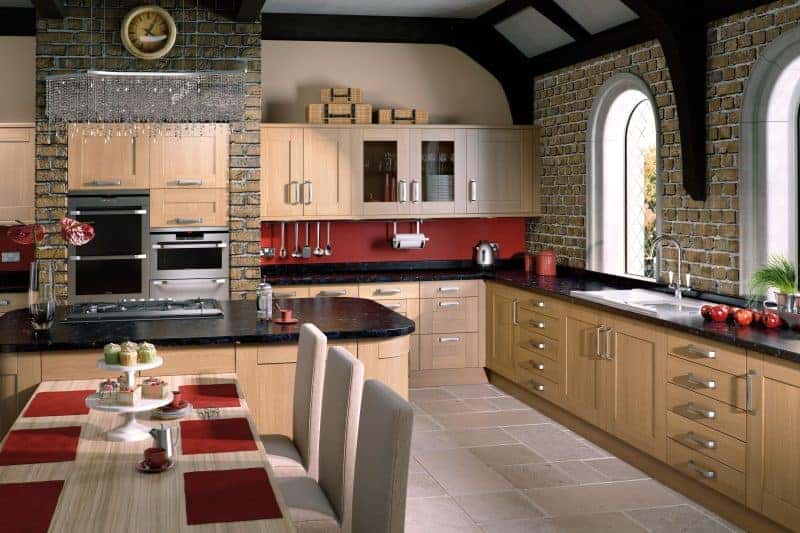 Even replacing old and tired smaller appliances such as kettles, toasters and coffeemakers with newer ones can make a huge difference to the overall look of your kitchen. They're also a great way to add a splash of colour if you're not daring enough to add it to the walls or fixtures yet!
Update seating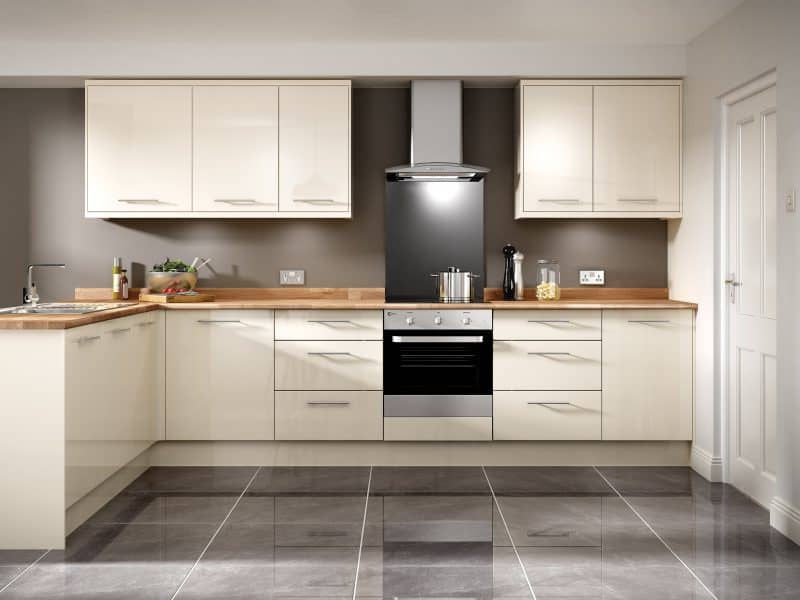 Kitchen Diners are extremely popular with UK homeowners so, if you have a dining area in your kitchen, consider adding new seating to refresh the style. If you have a breakfast bar, add new bar stools to add more character and make the space look more inviting. If your kitchen is on the small side, consider stools that will tuck under and leave floor space when needed. There are a variety of styles of seating available so think carefully about the look you're going for and the space available.
Lighting
In most kitchens, the lighting is functional but doesn't add anything to the style or character of the room. New light fittings are a great way to make a statement and can make the room look bigger and brighter. Under-cabinet LED lighting will help you to change the mood in the kitchen depending on whether you're entertaining guests or enjoying a meal for two. Good lighting is an easy way to change the atmosphere in any room.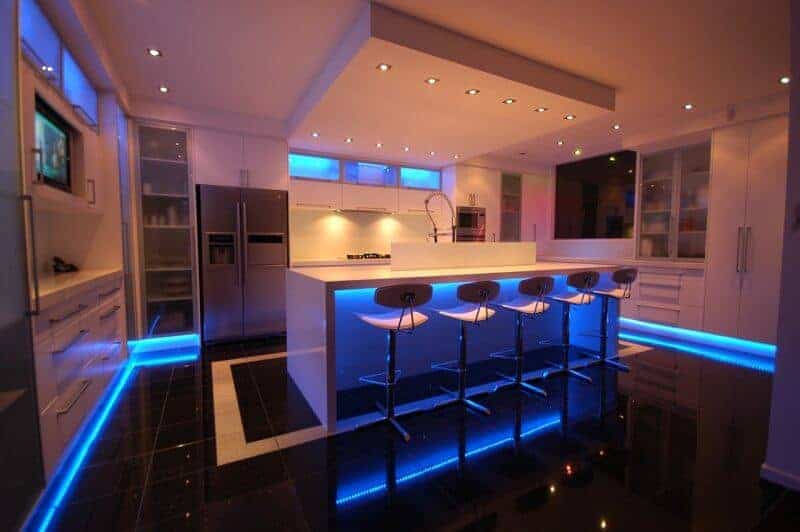 You might even want to add extra lighting so the various sections of your kitchen have their own light. Add lighting for the preparation, dining and relaxing areas of the kitchen to create the illusion of more space and allow you to change the atmosphere depending on your mood.
Author Bio: HC Supplies are one of the UK's leading experts in kitchen and bathroom design and installation. As experts in interior design trends, they work carefully to ensure that the products and services they supply are of the best quality and suit every interior design style. They take pride in being one of the UK's cheapest retailers of thousands of products. This is due to their constantly progressive relationships with suppliers which benefits customers through huge savings on their products.