A guide to finding a side hustle whilst travelling in your dream country – Vietnam
When thinking about their bucket-list destinations in Asia, most travellers mention Vietnam. This country offers such a variety of landscapes, cultures, and traditions that it is impossible to get bored with it. No wonder, then, that over 15.5 million tourists chose to visit Vietnam in 2018, ranking fourth in the fastest-growing travel destination list worldwide, according to the United Nations World Tourism Organization.
About Vietnam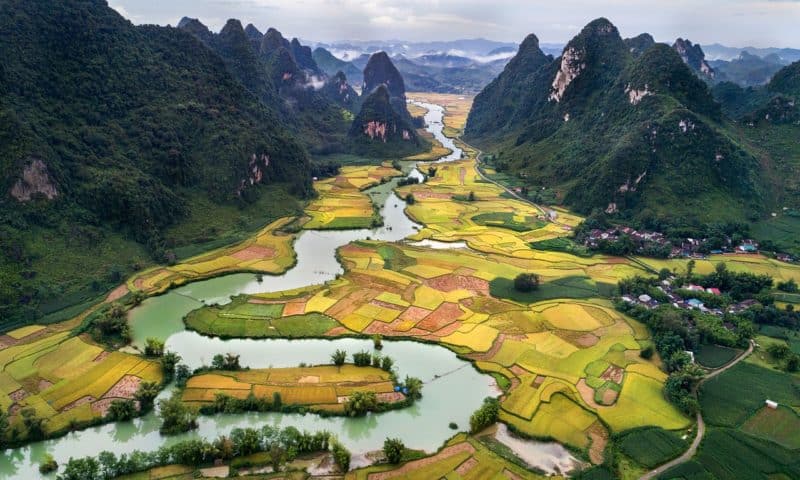 What makes this country such a hot spot for long-term travellers and, more recently, digital nomads?
It's beautiful
With its majestic limestones emerging from the water, a coastline of over 3,000 km with stunning sandy beaches, and jaw-dropping mountains, this country hosts eight UNESCO natural and cultural heritage sites. This beauty hasn't gone unnoticed by the film industry, choosing this country as the ideal location to shoot films such as Artemis Fowl (2020), Kong: Skull Island (2017), and Pan (2015).
There are lots to do
Cruising the river delta, hiking on mountains, exploring underground caves, and visiting coffee-related attractions are only some of the wonderful adventures you can experience in Vietnam. From here you can easily travel to its neighbouring countries, like Laos and Cambodia, or further afield – the Philippines, anyone?
It offers vibrant and unusual food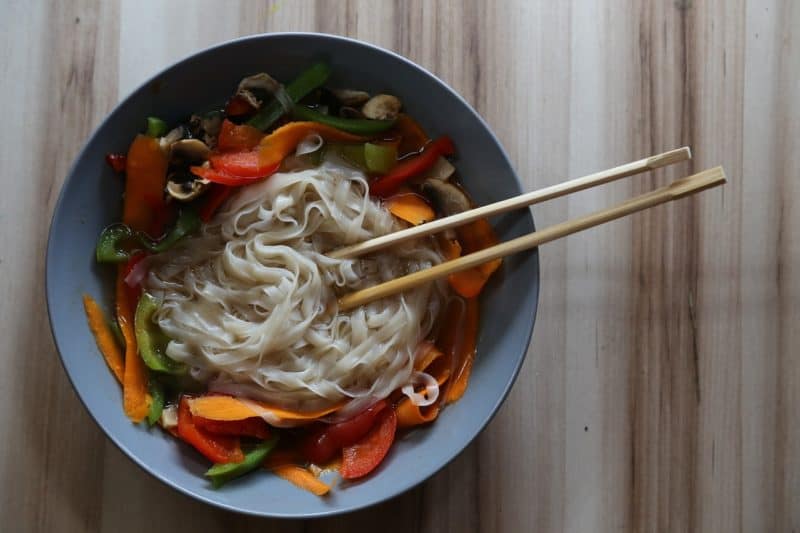 Thanks to its tropical climate, this country offers delicious fresh produce that can be easily bought from the many street vendors available. There's a strong food culture here, so don't be surprised to find great variety in regional cuisine, and have fun trying many unique dishes!
It's packed with history
Although the majority of the Vietnamese population was born after the end of the Vietnam war in 1975, the horrific consequences of that conflict are deeply ingrained in people's memory. If history is your thing, Ho Chi Minh City Museum and War Remnants Museum are home to very informative exhibitions about this country's past.
These are only some of the reasons why Vietnam is so popular. But how do you finance a long-lasting travel adventure? Is it sustainable in the long run? Yes and yes. Interested? Read on.
Teaching English in Vietnam
Vietnam's economy relies heavily on international trade and on tourism, and it's one of the fastest-growing economies worldwide. The locals, especially the younger generation, are investing time, money, and effort in improving their English language skills that will give them better professional opportunities. For this reason, the demand for teachers of English as a foreign language (TEFL) is high.
Requirements and red tape
To teach English in Vietnam you need to hold a bachelor's degree (as a minimum), mainly for Visa purposes. Native English speakers are preferred and holding a TEFL qualification is strongly recommended. Lack of teaching experience should not prevent you from getting employed but be prepared for a criminal background check from your home country.
While securing a job before getting there will speed up the Visa process, it is possible to obtain a long-term Visa after moving to Vietnam. By doing Visa-on-arrival, you pay a company to sponsor you. It's cheaper and more straightforward than going through the Vietnamese embassy, but do thorough research on sponsoring companies before you pick one.
Jobs and salary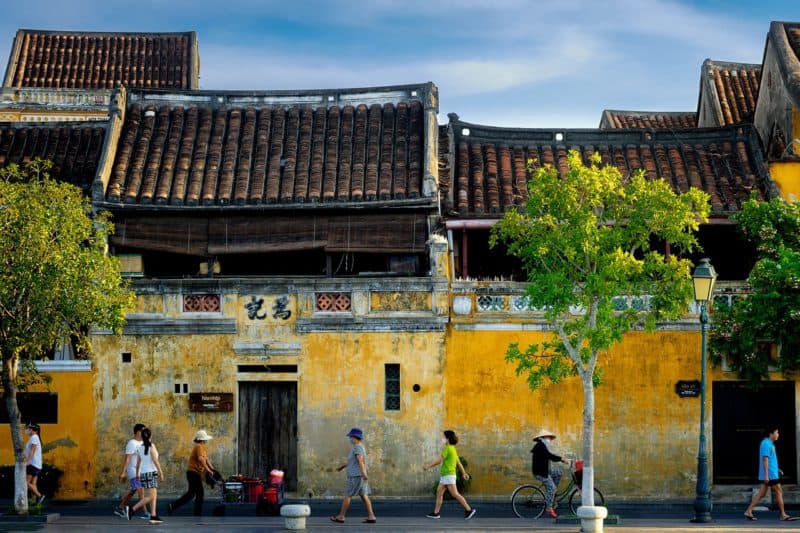 The cost of living in Vietnam is low and as an English teacher, your salary would allow you to live comfortably, travel, and set some money aside. This is one of the reasons why Vietnam Is a very popular destination among TEFL teachers.
Like for most countries, living in big cities like Hanoi and Ho Chi Minh City will give you access to the best English teaching jobs in Vietnam, in the form of private language schools. Here, you'll have a good salary and work-life balance. These centres are well equipped with classroom resources and offer professional development and support. The working hours, however, could be unusual, including evenings and weekends.
Working in primary and secondary state schools will guarantee you only a few teaching hours a day, but you can arrange to work for different schools to build a solid hour bank. These schools might not be well equipped in terms of teaching resources and technology, and each class is quite large – up to 40 children.
If you enjoy working with very young children, working at a kindergarten might be right up your street. With classes up to 20 children as young as 18 months, you'll have fun teaching English through songs, stories, and play.
Last but definitely not least are the international schools. These offer the most sought-after teaching roles, with excellent salaries, monthly perks, a solid professional support network, and free evenings and weekends. There's no catch but be prepared for a hectic weekly schedule. International schools are often willing to pay even higher salaries to those who hold a teaching license from their own country.
Location
When moving abroad to a country as vast and diverse as Vietnam, picking the right location can be tricky – especially when you're looking to stick around for a while and find a way of making some money.
North Vietnam
This part of the country is renowned for the quality of its food and offers a well-defined climate throughout the seasons. Food in Vietnam is incredibly good, but here you'll find the very best this country has to offer. Here is where Hanoi is located – the government capital with a population of just over 8 million, where you are more likely to find teaching job opportunities.
Central Vietnam
With its waterfront location and in close contact with nature, this part of the country is nothing short of idyllic. There are plenty of international communities here too, who tend to be young families and older ex-pats. There aren't many employment opportunities here for an English teacher, so do your research before moving to this area.
South Vietnam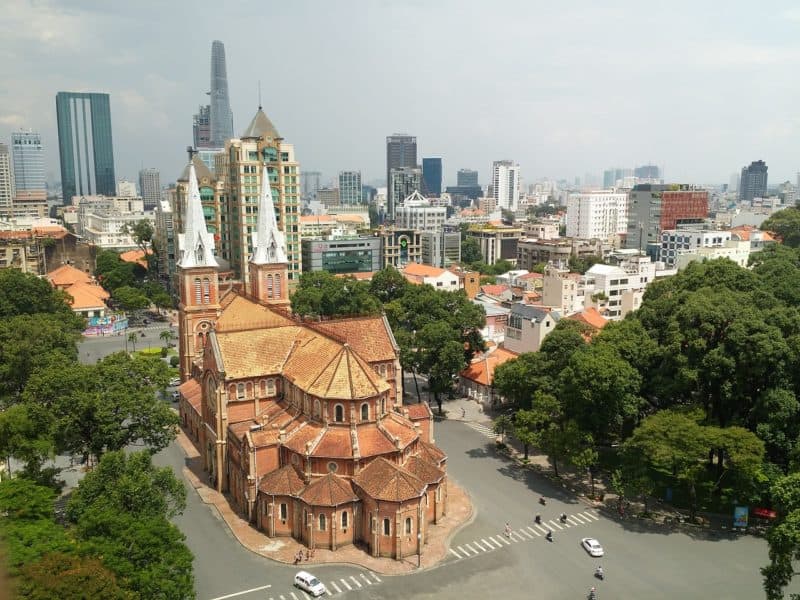 Just like its northern counterpart, this side of the country is a TEFL and ex-pat hub. The main city in the south in Ho Chi Minh City, formerly known as Saigon. With just under 9 million residents, life here is more chaotic and intense than in Hanoi. Although it's such a hectic urban area, locals here appear warmer and friendlier than up north…perhaps it's the effect of the vibrant party atmosphere that runs across this area!
Final thoughts
Vietnam is a truly spectacular country that has something to offer to anyone, but it's the beauty of its landscape, the intensity of its culture, and the friendliness of its locals that make it the ideal destination for a long-term stay abroad.