Should I Move to Portugal? Your Property Questions Answered
Whether you're retired or just looking for a change of scenery, a move to Portugal could be the very thing you need.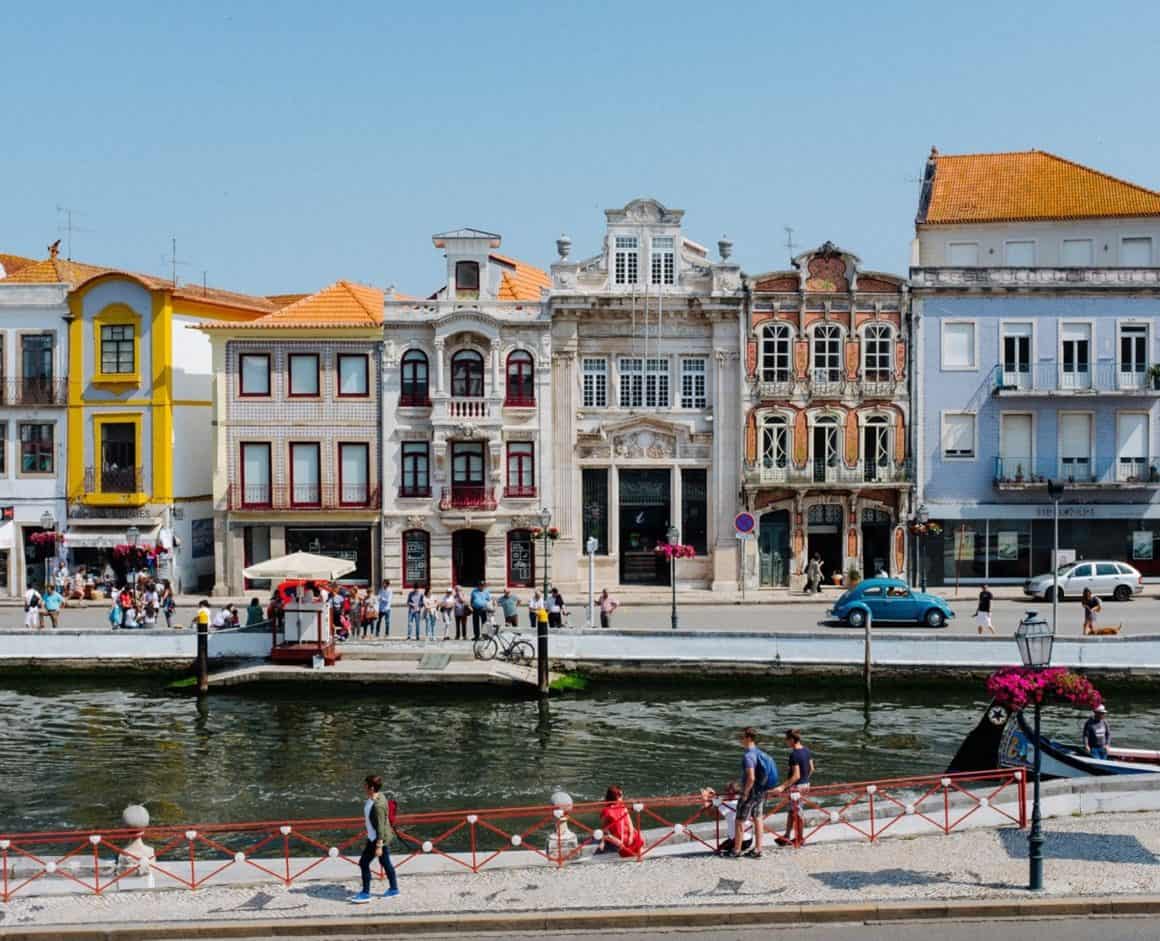 Moving to a new country can be a mammoth task, so if you're thinking of moving to Portugal it's important to have all the information you need.
The best way to get this information is to speak to a lawyer in Portugal and tell them what you're looking for and where. Before you do that though, you'll need some more information on what a move to Portugal entails.
In this post, we're going to assist you in that effort by sharing how easy it is to move to this country. We'll also give you some information on whether it's even a nice place to live and some areas you should consider moving to. Read on for more…
Is it Easy to Move to Portugal?
A move to Portugal is quite easy compared to some countries, but it all depends on where you're moving from. Here are the main barriers you'll need to overcome:
Visas
Do some digging around and find out how to get a Portuguese visa and/or work permit in the country you live in. If you are an EU citizen, you can enter Portugal freely and only need to register after the first three months of living there.
There are different types of Portuguese visas including work; investment; study; family reunion; and others. Most of these visas cost around 80 EUR, and you'll also need to buy a residence card for a similar price.
Housing
The most difficult part of a move to Portugal is finding a house, especially in the popular cities of Porto and Lisbon. In these places and many other parts of Portugal, rent is almost the same as the average salary so if you're moving to Portugal for work you might end up sharing accommodation with other people.
If you're buying a property, most of the affordable houses and apartments disappear fast because everyone who moves there is trying to avoid the rent trap. Definitely, something to bear in mind before taking the plunge.
Relocating
Once you have your visa sorted and you've found some accommodation, relocating to Portugal is fairly easy. If you follow the country's customs rules there should be no issues. All you need is a Certificado de Bagagem (luggage certificate) from the Portuguese consulate and an inventory of all the possessions you're bringing with you.
The shipping itself is quite smooth as the geographic location of the country makes it easy to move your possessions by air freight, road, or sea. If you're bringing a pet with you, there should be no issues as long as it's had its rabies shot and isn't considered dangerous.
Is Portugal a Nice Place to Live?
Before you rush headlong into a move to Portugal, it's a good idea to weight up the pros and cons of living there. Here is a short list of the most common reasons to, and not to, move here…
Pros of Moving to Portugal
The 'best climate in Europe'
The climate in Portugal is ideal, with hot summers and mild winters. You can throw your winter coat away and enjoy tempered climates all year round, and in most areas, it makes for beautiful foliage as well. It does rain somewhat in the winter, but it's important to stop the land from becoming arid and for keeping the greenery alive.
Good quality of life
In a 2019 survey of over 20,000 ex-pats, Portugal was considered 1st worldwide for the excellent quality of life due to its relaxed lifestyle. It is also one of the world's best countries for leisure options, with more than 4 in 5 of the expats surveyed saying they were happy with the socialising and leisure activities available to them.
Stunning coasts and beaches
The whole of Portugal is surrounded by beautiful coastline, and the country's famed southern-most region, The Algarve, is particularly popular for its beaches. The most notable examples are the Praia De Marinha, with its soft golden sand, clear water and limestone cliffs, and Praia De Falesia, a 6km beach with shallow waters and exceptional clifftop walks.
Family-friendly culture
Once you're living in Portugal, you'll notice how much effort they put into making things friendly for children. The Portuguese love their children and they are included in far more events than in other countries such as the UK. If you're eating out, attending concerts, or just spending time with neighbours, the children come along for the ride.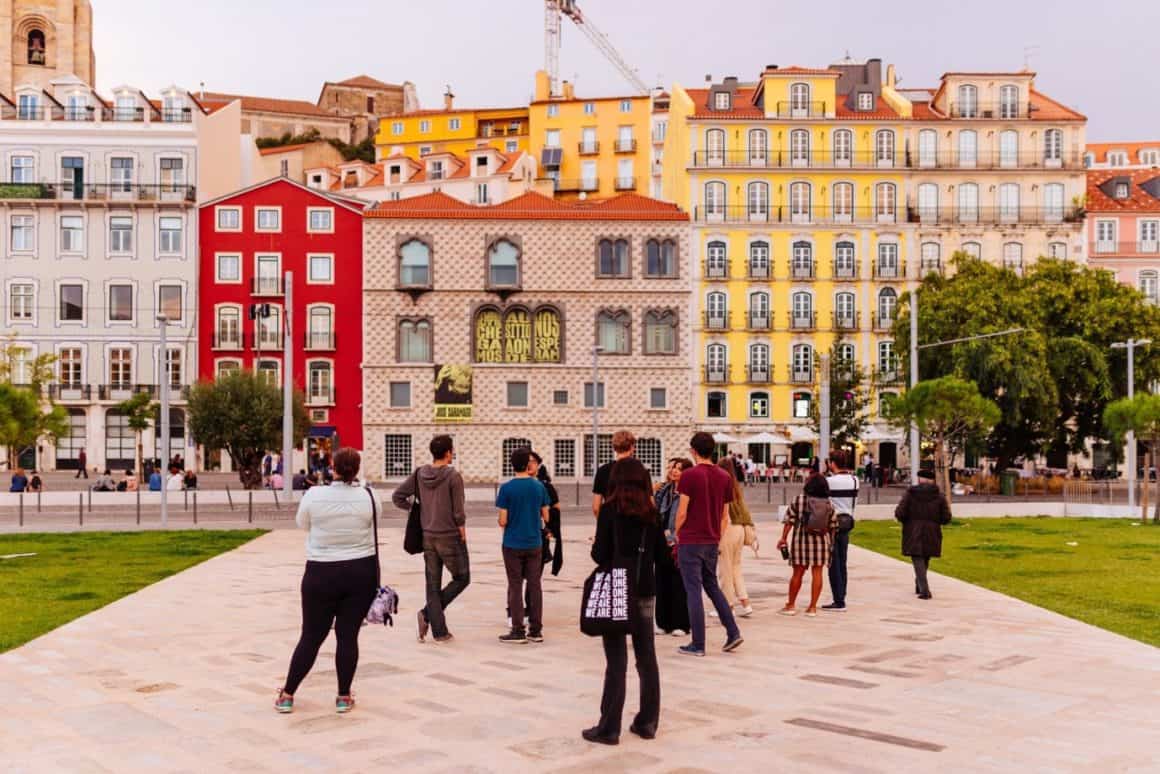 Cons of Moving to Portugal
Hard to make friends
Despite what we said about the country being family-friendly, it's not always that easy to make friends in Portugal. The Portuguese and non-Portuguese tend to run in different circles, and even those who have lived in the country for years find it difficult.
This is partly due to the Portuguese being closed off, even to people from other parts of Portugal, but also because most ex-pats don't bother to learn the language. This makes the Portuguese think that the ex-pats don't want to integrate, so a barrier is built between them.
Tough job market
Portugal isn't the sort of country most people move to work. The salaries are quite low by European standards, and that's if you even manage to find a job there. This makes it more attractive to retirees than working citizens.
Having said that, the job market is getting better as people move from other countries to set up businesses or work remotely for clients outside of Portugal. This problem isn't unique to Portugal, as most countries in Southern Europe have fewer job opportunities and lower wages than the North and West.
What Area of Portugal is the Best to Find a Property?
At this point, you might be thinking 'I want to move to Portugal, but where's the best place to find a property?' To help you answer that question, we're going to quickly go over the best places to rent and buy property in Portugal.
Lisbon
Most people focus on Lisbon when they decide to move to Portugal because it's one of the best-known and most popular cities.
Unfortunately, for those of you who don't want to spend too much, Lisbon isn't the best financial option. The city's prime market prices are around 10,000 EUR per square meter, which is similar to what you'd pay in Madrid and Barcelona.
If you do have the money to move there, Lisbon has great opportunities for entrepreneurs because of its qualified consumer market. It also has great quality of life and, once you've bought a property there, it's easy to resell if you change your mind.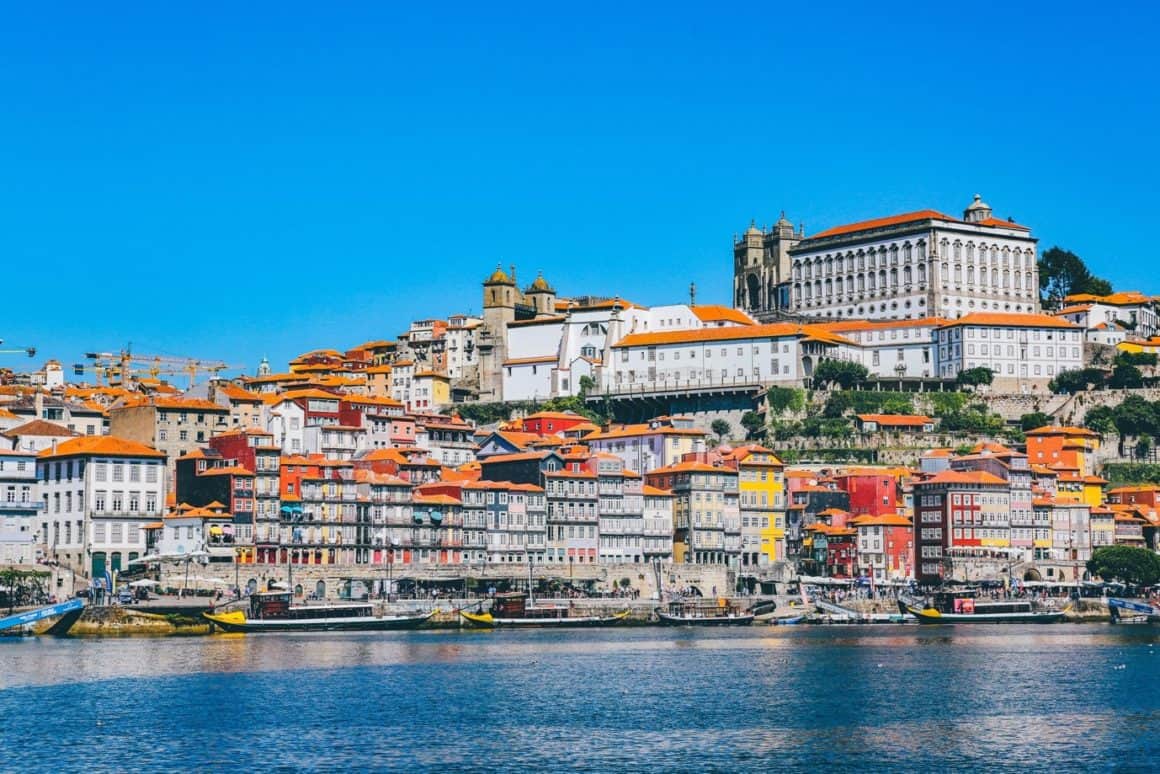 Porto
Despite being quite a touristy town, Porto is a lot cheaper than Lisbon, with market prices around 2,500 to 5,000 EUR per square meter. It's also easier to find a property in Porto than Lisbon, so it definitely has its plus points.
If you're planning on working in Porto, the city is large and has a strong industry and agriculture with almost 1.7 million inhabitants in the metropolitan area.
The property you buy will be harder to sell than if you buy one in Lisbon. That said, Porto is still an attractive area, especially for people who want to rent out a second property to tourists.
Algarve
If you want to move to Portugal and rent, the Algarve is a decent choice. Long-term rentals only represent a small percentage of the rental market there, with most properties focusing on summer rentals. But, if you can get one, it's a flexible way to live whilst you consider a more permanent solution.
If you want to buy a property in the Algarve, there are strict regulations on who can buy one. So, speaking to your lawyer or real estate agent before you take too close a look is a good idea.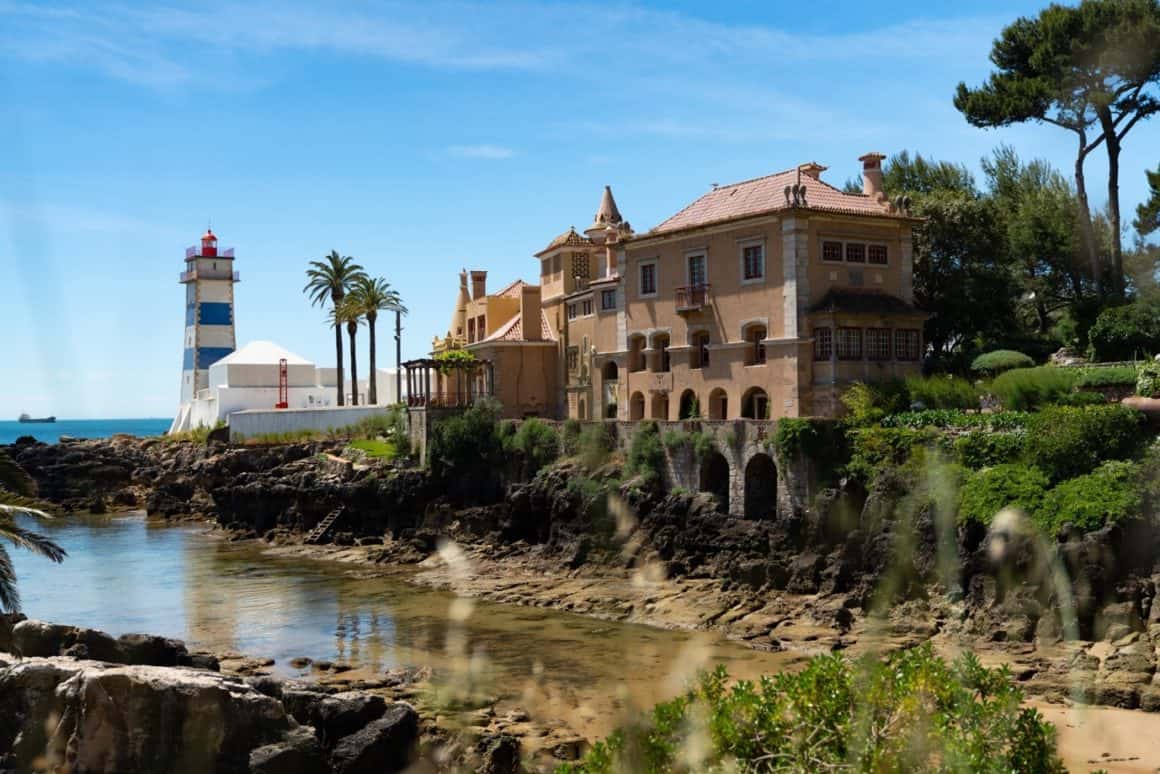 Cascais
If you don't mind spending a lot of money when you move here, then Cascais might be right up your street. Cascais is a municipality in the Lisbon District, and the marina gives you a stunning coastal view.
However, the closer you live to the marina, the more expensive the property is as the area is considered one of the wealthiest in all of Portugal. The property you buy there will likely be more expensive than any throughout the rest of the country.
It's easy to sell your property once you've bought it, though, and because the prices can increase quite frequently making it a good investment to sell your house fast.
Should I Move to Portugal?
In this post, we've managed to cover how easy it is to move to Portugal, and whether it's a nice place to live. We've also tried to help you decide what part of the country you might want to find a property in, so you can make an informed decision.
The four places mentioned above are the most popular places for ex-pats to live but feel free to do your own research and find the perfect fit for you. Whether you decide to move here or not is up to you, but it's one of the most frequently selected places by ex-pats for a reason.
Thank you for reading this post and good luck with your move to Portugal.