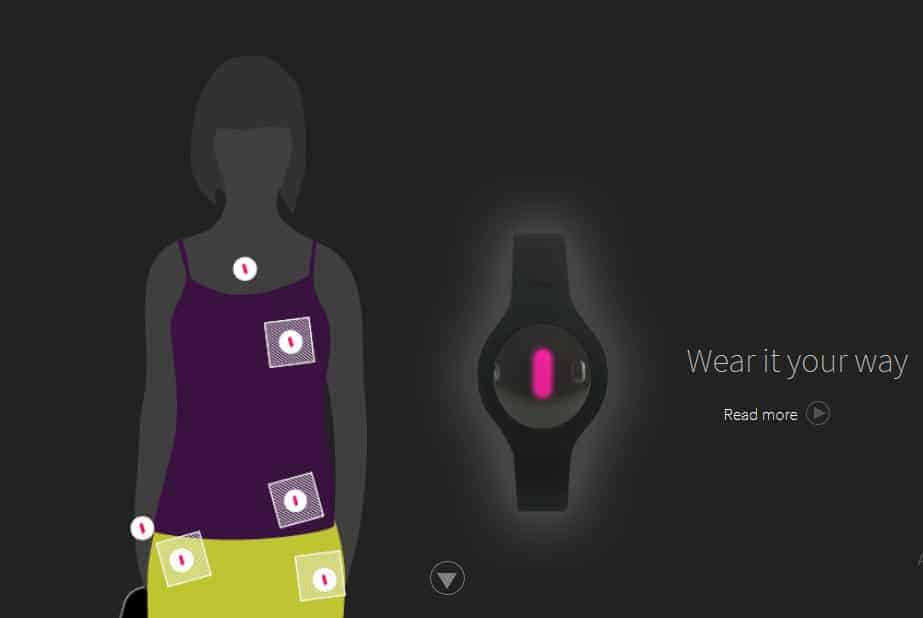 Getting to grips with my Fitbug Orb
For the past month I have been accompanied every minute of the day by a little white device strapped to my wrist or clipped to my clothing. If you have been reading Mummy Matters for a while you may remember that last year I reviewed the Fitbug Air which was great at encouraging me to get active.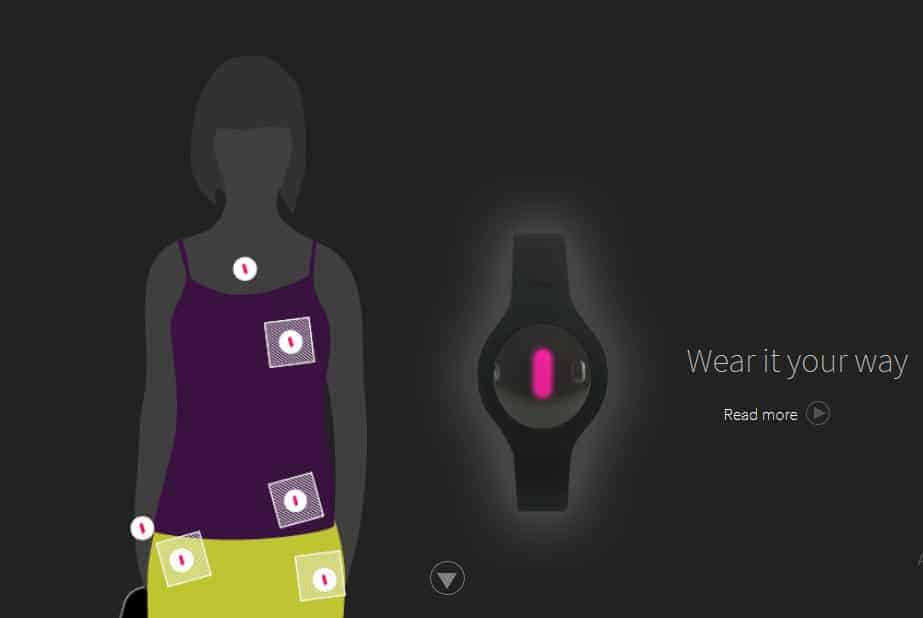 Design
Well now I am using the Fitbug Orb which is much smaller than the Air, far more versatile and comes in a choice of three colours; pink, black and white. The Fitbug Orb can be worn around the neck on a lanyard, attached to clothing using a clip or on the wrist with an adjustable watch style strap. I have taken to wearing mine on my wrist for sleeping or when wearing skirts and dresses, using the clip when wearing trousers without pockets or just in my pocket when I have them. I haven't tried it on the lanyard so far because Jelly Bean has a habit of strangling me when I wear items around my neck. The clip is quite bulky and can be visibly seen through clothing so I'm not keen on using it that way if I can help it and the rubber design of the watch strap sometimes makes my skin feel very hot, I think a mesh design would probably work better but it certainly doesn't stop me from using it.
Using the Orb
Using the Fitbug Orb couldn't be more simple. It operates on a Lithium battery so that it doesn't need recharging often. You insert the battery yourself when it arrives but be prepared with a 1pence coin to open the back of the Orb which is quite tough but certainly not impossible. Once the Orb is ready to go you need to sync it with the Fitbug Application on your PC/Laptop/Phone.
It took a little getting used to since the Orb doesn't have a screen, so whereas with the Air you could see at a glance how many steps you had taken, with the Orb you need to log in to the App. Since I use a Windows Phone I'm not able to access the App via my phone as it is only available on a limited number of devices. I access the App via my laptop and using a Wireless Fitbug Dongle which was supplied by Fitbug. Whenever the Orb is in range of the Dongle it syncs and updates my App with my steps/sleep.
Throughout the day all I do is wear the Orb and it does the rest. If I want it to update my steps then I just need to press the button once and away they go. Then at night when I am settling down to sleep I just press the button three times, the Orb will flash a green light and then it is in sleep mode. The Orb will come out of sleep mode either by me pressing the button once or when I take more than 50 steps.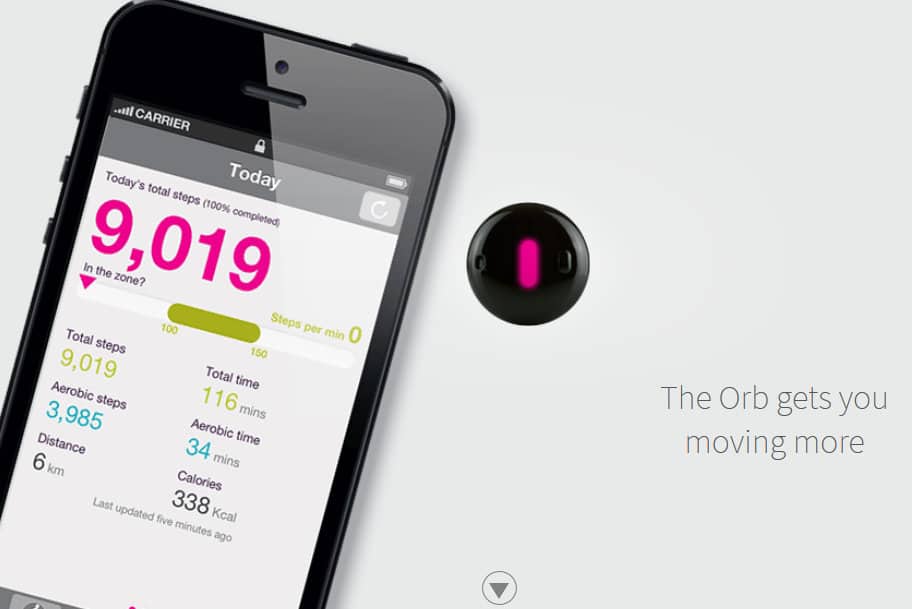 Fitbug App
The App tells you all that you need to know about your daily activity; your total steps, aerobic steps, calories burned and distance travelled. It will tell you how much sleep you have had and the quality of your sleep. To get a better picture of yourself, you can also add your own data such as your calorie intake, your weight changes and any additional activity which might not be recorded by your Orb; swimming, housework (yes you can burn calories when cleaning the house), weights.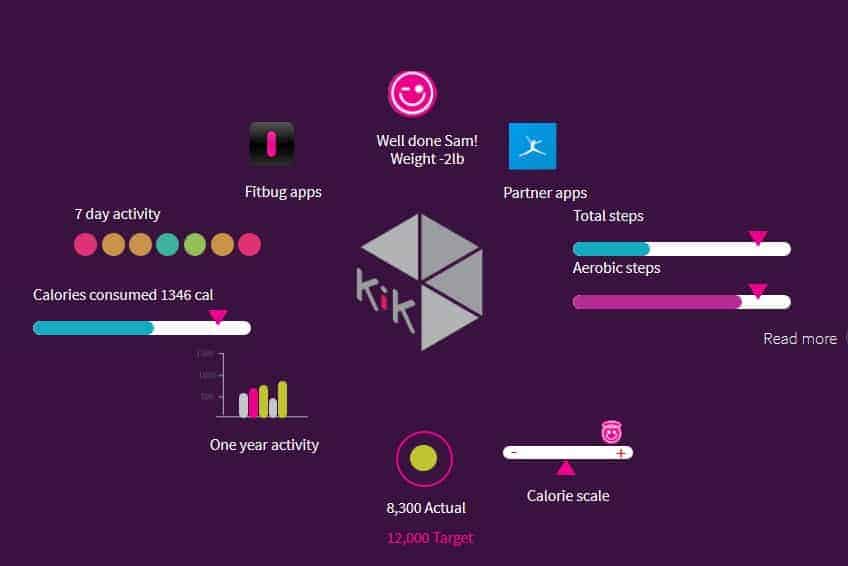 At a glance the App tells you how you are getting on using a colour code system;
Grey – keep trying
Aqua – aerobic steps met
Green – total steps met
Pink – activity target exceeded
Connect with Facebook
When you are logged into the profile section of the App you can connect your Facebook account, throughout the day my Fitbug Orb transmits information to my Facebook account telling me and my friends my steps taken and calories burned which gives the added incentive to do more as people congratulate you on your efforts or encourage you to do more.
Teething Troubles
It took me a few weeks to get everything running smoothly. I think because I need to log in to the App via my laptop it isn't quite so convenient so i don't access the information as readily as I would if the App were to be available on my phone. When I looked at the App after a week expecting to see it populated with all of my daily activity and sleep, it indicated that I hadn't slept for the whole week. A little look around in the troubleshooting I found that I needed to reset the date. I did this by pressing and holding the button on the Orb for 5 seconds until the light glowed orange and a screen popped up on the App which indicated me to set the correct date. I then pressed the button again and it had been reset. The next day when I looked at the App, my sleep data had been recorded and all has been good since.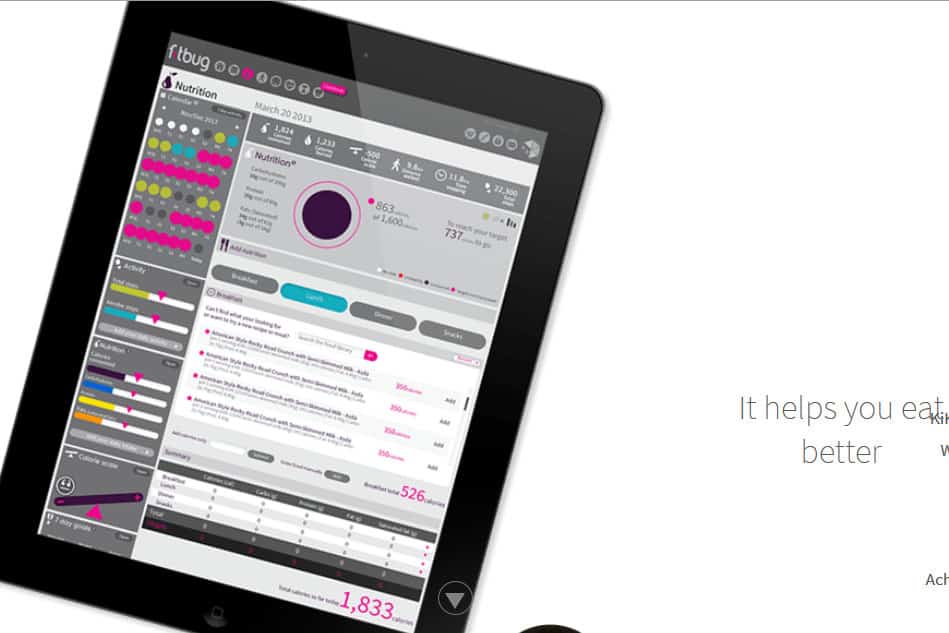 What I am learning from my Fitbug Orb
I have never been one to watch what I eat, I don't really understand my carbs from my proteins and what they all do or don't do for me. Before children I was lucky enough to be able to eat whatever I wanted without having to worry about the effects on my body shape and weight. Since children, I haven't been so lucky and so I am now starting to 'try' to eat better. I have been reading articles online and in magazines, speaking to friends and family who have an interest in healthy eating to get their help and advice.
When you first set up your Fitbug account you are asked to complete a Health Questionnaire giving details of your diet, water and alcohol intake, stress levels and more. It confirmed what I already thought about myself, I don't eat enough fruit and vegetables. It gives helpful hints and tips on how to gradually make the necessary changes as well as providing links to the Fitbug Recipe book for inspiration.
You need to wear the Orb for a week so that the Fitbug App can get a full picture of your usual habits before it gives you suggestions on how to improve your health and fitness. Fitbug gives you a target for total steps and aerobic steps. It measures your sleep and tells you if you are getting enough sleep and the quality of your sleep, it even tells you how it takes you to fall asleep.
Overall
I LOVE my Fitbug Orb because it is making me become more aware of my physical fitness. I want to become a healthier, fitter person for myself and for my family. I hope to feel better about the way that I look and to be able to run around with my children without becoming breathless. I am told that in comparison to other Health Trackers the Fitbug Orb is very competitively priced but since this is something I haven't looked into for myself before I'm afraid I wouldn't know.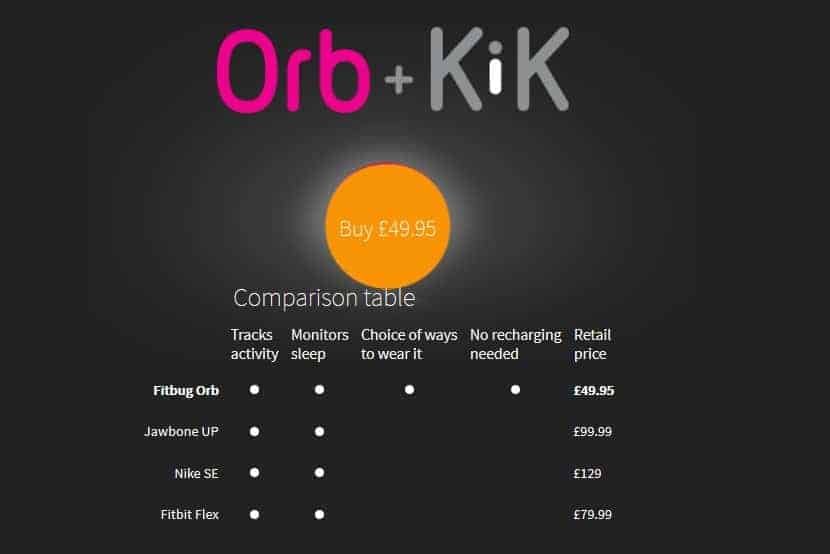 DISCLAIMER: I was given the Fitbug Orb free of charge for the purpose of this post. All words and opinions are my own and may not be copied without my permission. I have not been instructed what to write.