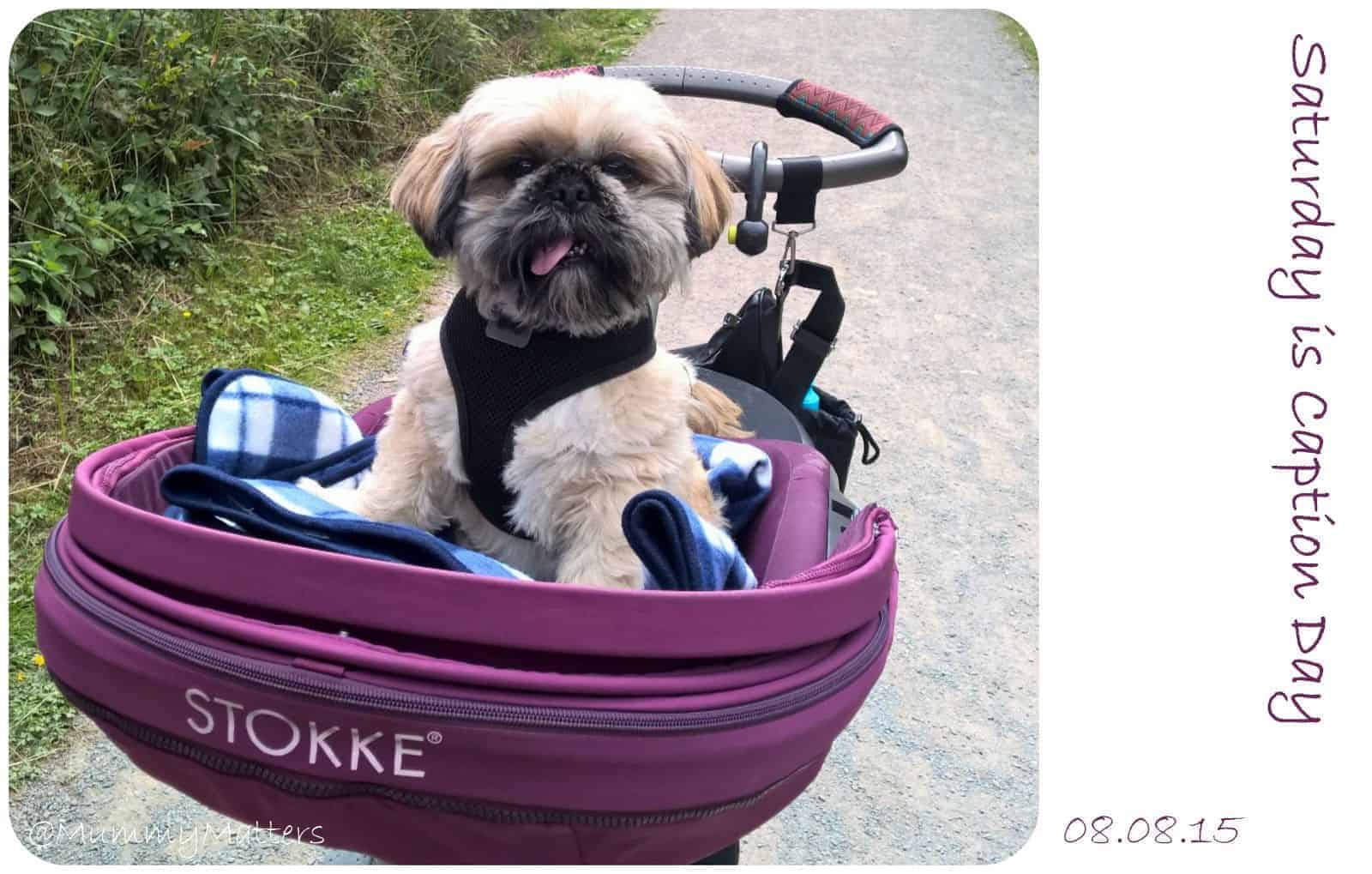 Saturday is Caption Day – 08.08.15
Each Saturday (when I remember) I am posting a photograph that requires an amusing caption or quote. If you're feeling creative and witty then please do leave a comment below.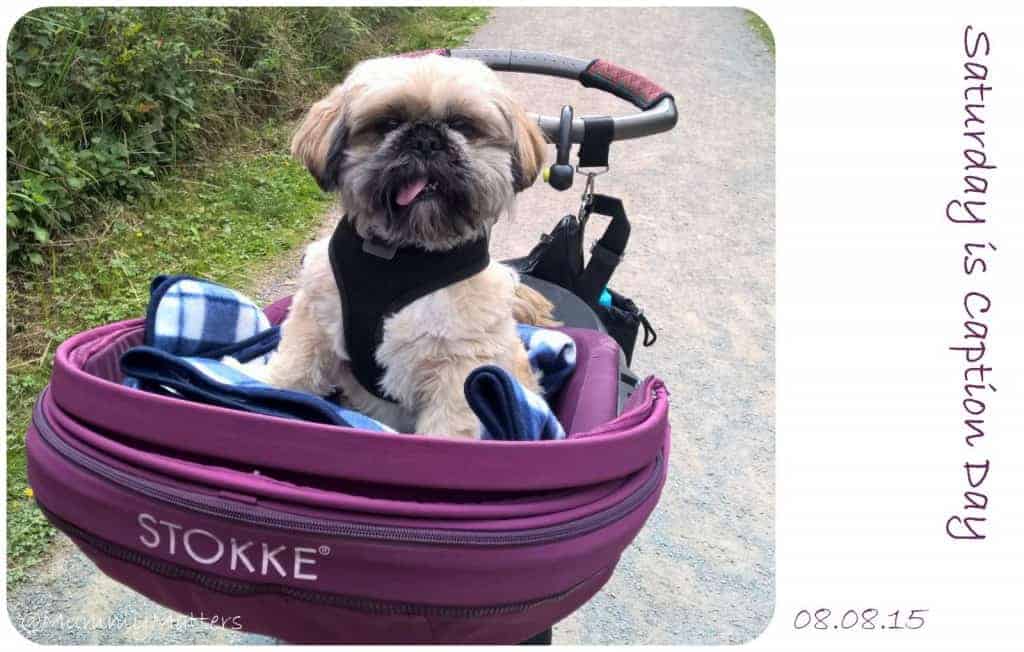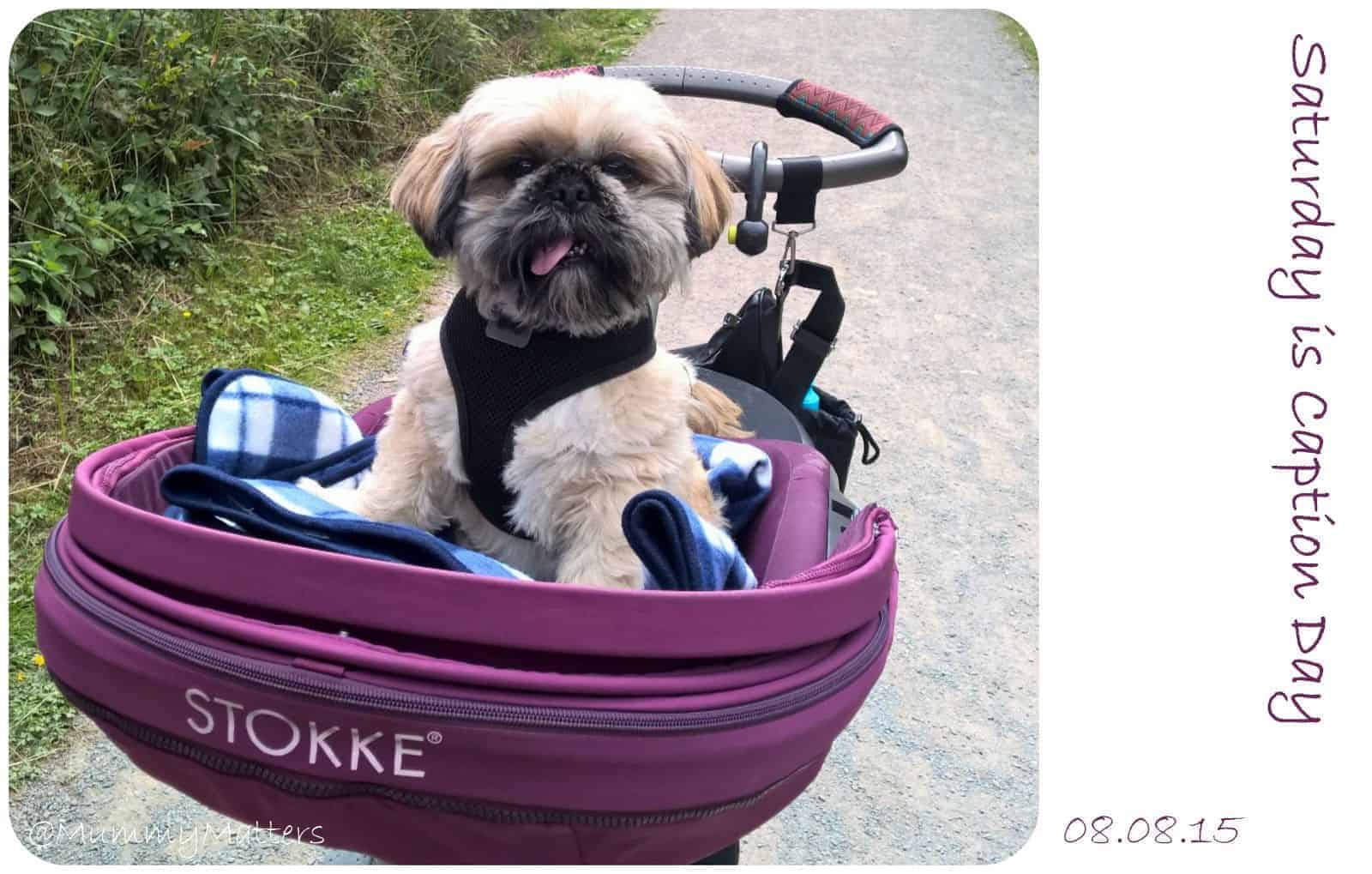 I took this photograph yesterday when we went out for a walk with Auntie E and her doggy. Bless him, his little legs got tired after all the walking so he had a little ride in the Stokke when Jelly Bean got down for a walk.
Search the hashtag #SatCap to find other amusing posts.