Rhinoplasty Surgery: How Safe Is It?
Rhinoplasty is a major surgical procedure that can enhance facial symmetry and nose proportions. It's also a solution for nasal problems as it reconstructs the structure of your nose. If done correctly, it adds harmony and balance to your facial features.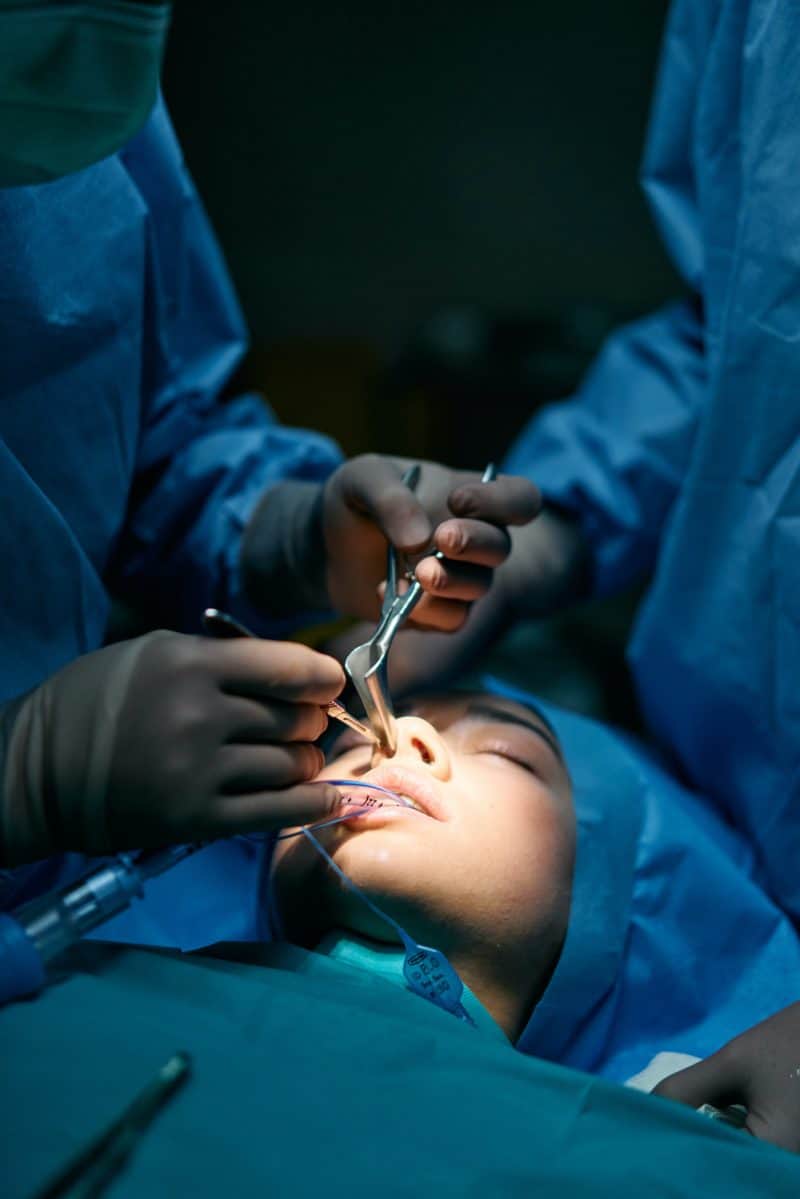 However, complications are common in all surgical procedures, and safety should be your priority whenever getting an invasive procedure done. While rhinoplasty is a relatively commonplace procedure, it is not without risks. If you get it done without any considerations, you are quite literally setting yourself up for failure. You are spending thousands of bucks on your surgery, not to mention the hours spent in prep and in the surgery itself, so you want to make sure your surgery goes well and gets the results you wanted. But things don't always go as we plan, and it's essential to know what your options are if it goes wrong.
Revision Rhinoplasty: A Backup Plan
People often go for a revision rhinoplasty due to nasal congestion that won't go away after the surgery, excessive internal scars, nasal valve collapse, or a ruptured septum. On the other hand, people also go for revision simply because they don't find the look of their after-surgery nose to their liking due to a botched procedure, so they move to get a revision rhinoplasty to have the nose of their dreams.
Studies on the topic indicate that more than 85% of rhinoplasty procedures are successful with satisfied patients, and about 10-15% of cases require revision. Although revision rhinoplasty is a more complicated procedure, most cases require minor touch-ups – so the process has a quantifiable success rate.
If you are still dubious about the success rate of revision rhinoplasties, consider specializations, experience, and testimonials before choosing a doctor for your surgery. A board-certified, experienced plastic surgeon is crucial for a smooth-sailing surgical procedure.
The Risk And Promises Of Rhinoplasty
But why wait for things to go wrong? Don't dive headfirst into something unknown! Do your research, know the risks, and decide whether you want to do it. In this article, we will discuss the promises and the risks associated with a rhinoplasty procedure – Stick till the end to find out!
What Can Rhinoplasty Do For You?
Rhinoplasty can restructure your nose to enhance facial balance. Rhinoplasty is a major surgical procedure where even the slightest mistake can affect your quality of life moving forward, for example, breathing issues. Non surgical rhinoplasty in Beverly Hills offers the best service to reshape your nose and give you a younger look.
It can:
Smoothen humps on the nose bridge
Alter nasal tip and nose width according to your requirements
Enhance facial balance w.r.t nose size
Treat asymmetrical nasal area and large nostrils
Keep in mind that everyone's face has some degree of asymmetry. Although the objective is to achieve face symmetry and precise proportion, the results may not be perfectly symmetrical.
The level of technical complexity and the likely result of the procedure need extensive knowledge. It isn't easy to ensure the procedure's success without a thorough analysis. You can't expect a surgeon to give you a guarantee as you can with any other cosmetic surgery. The most excellent outcomes can be achieved by selecting the most experienced surgeon and a well-equipped facility.
Is Rhinoplasty For You?
Contrary to popular belief, rhinoplasty is not for everyone. Eligibility for this procedure depends on your medical conditions and history – including drug abuse and history of previous nose jobs. Even though competent surgeons can successfully handle an otherwise tricky situation, they are still helpless in the face of contraindications. If you suffer from any of the following, know that you won't be eligible for the procedure, and rhinoplasty isn't something to risk your life over:
Mental health disorders such as body dysmorphia, psychiatric issues, and personality disorders.
Previous nose jobs.
Sleep apnea.
Blood disorders
Cocaine addiction
Tobacco consumption
Heart problems.
Acute diabetes
Pregnancy
Contraindications can pose significant health risks. Even if you suffer from problems, rhinoplasty is still within your grasp. There are differences on a case-by-case basis. Don't forget to consult a doctor before getting a nose job because of a medical condition.
What Are The Risks Associated With Rhinoplasty?
Before finalizing your decision, it's essential to weigh the pros and cons of rhinoplasty to see whether it's worth it for you to undergo the procedure.
Rhinoplasty is an overall safe procedure. However, it does have certain risks and side effects, such as the following:
Bruises and swelling
Bleeding and scarring
Infections
Breathing issues
Perforated septum
Psychological trauma (due to botched procedure or unsatisfactory results)
Poor wound healing
Skin discolouration
Temporary pain and loss of smell
These risks and others will be thoroughly discussed before getting your consent. Your doctor will disclose and explain all the risks associated with the procedure. You will have to sign a consent form to affirm that you understand the implications of the said risks and are willing to undergo surgery. You must sort any queries you might have directly with your plastic surgeon.
How To Minimize Risks?
Being open and honest about your medical conditions and substance abuse history and paying close attention to your doctor's recommendations can reduce the risk and adverse effects of the procedure. Making changes to your everyday routine in terms of nutrition and getting rid of any harmful habits like smoking or drug abuse can also help.
If you have any concerns about your recovery or think anything is wrong, notify your doctor immediately.
Final Thoughts
Over 220,000 rhinoplasties are performed yearly in the US. If you are clear of any contraindications, risks are relatively minor. Make sure you choose a qualified plastic surgeon, a reputable facility with numerous favourable testimonials, and take necessary precautions to guarantee a safe surgery.
Due to the nature of rhinoplasty, it is difficult to ensure complete safety, but thankfully the risk associated is not a significant problem. Carefully consider your options and choose wisely.