Tilley Cotton and Hemp Face Masks
Disclaimer: We were gifted two packs of the Tilley non-medical face coverings for the purpose of this post. All words and opinions are my own. I have not been instructed what to write.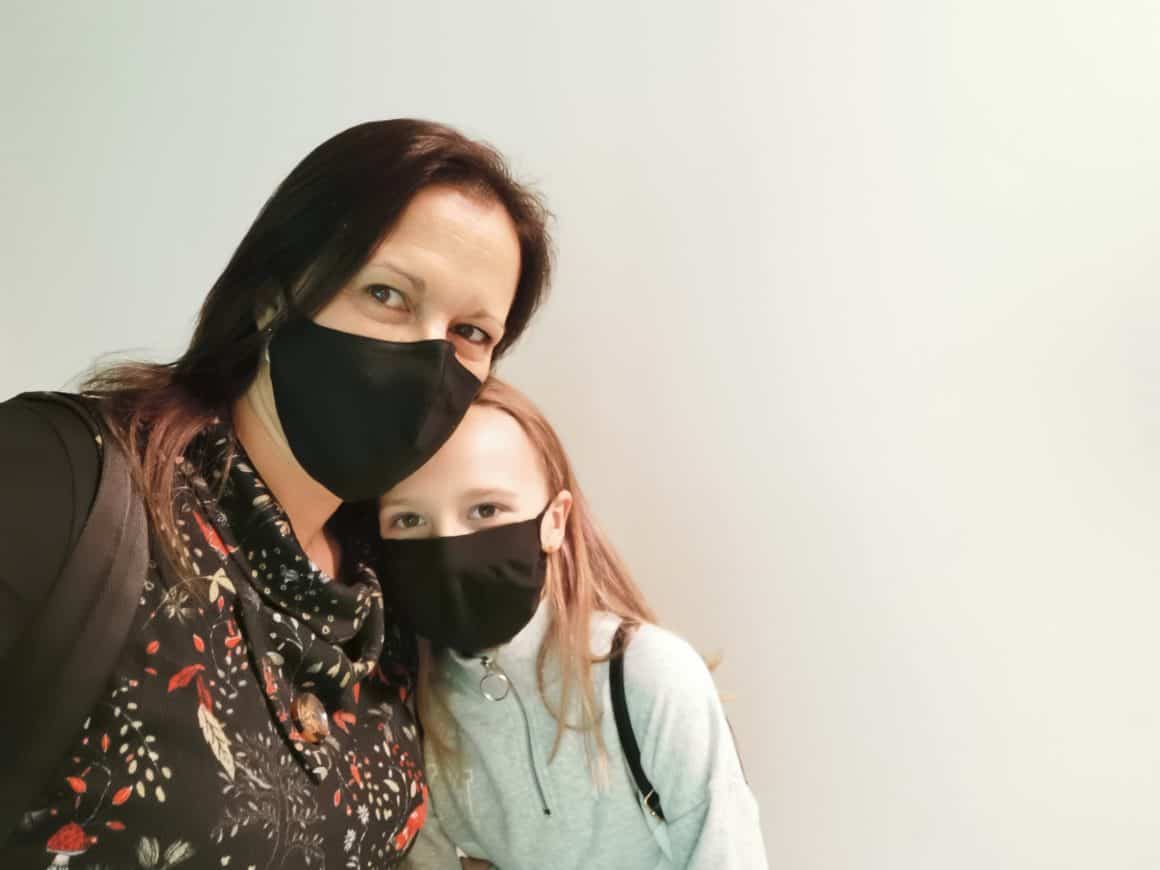 If someone had told me last year that a face mask would become a key part of your daily wardrobe, I would have assumed they were having my leg up. Life certainly does have a way of keeping you on your toes. For the foreseeable future, the Covid-19 Pandemic and face masks are here to stay so we might as well wear a protective face mask that we like and that we are comfortable in.
Which Face Mask is right for you?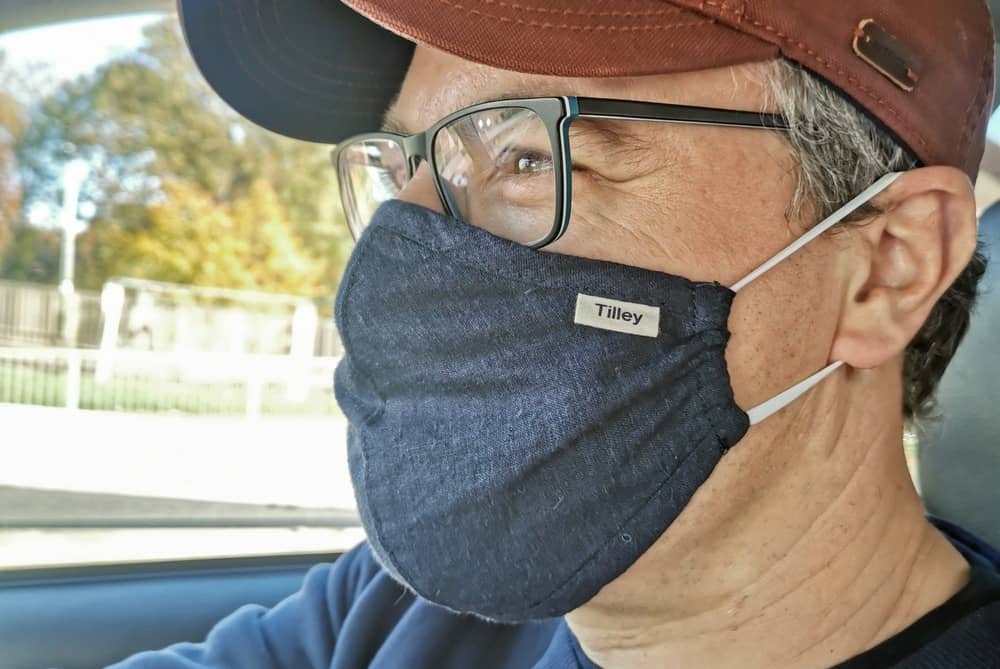 Admittedly when face masks first became a 'thing' we went out and bought some of the cheap novelty face covers but quickly found they made you far hotter than necessary, which I also found made me develop spots which aren't standard for me, they also made it difficult to breathe and they didn't fit well so their effectiveness was questionable. There are all kinds of face masks in shops and online, you can literally buy a face mask in any colour, size, pattern and style that your heart desires.
One family member who has found sourcing the right face mask more challenging than others has been Simon because his internal thermostat is permanently set to high so he struggles with having something over his face. That was until we found the Tilley Hemp face masks which have been a game-changer for him.
Tilley Hemp Face Masks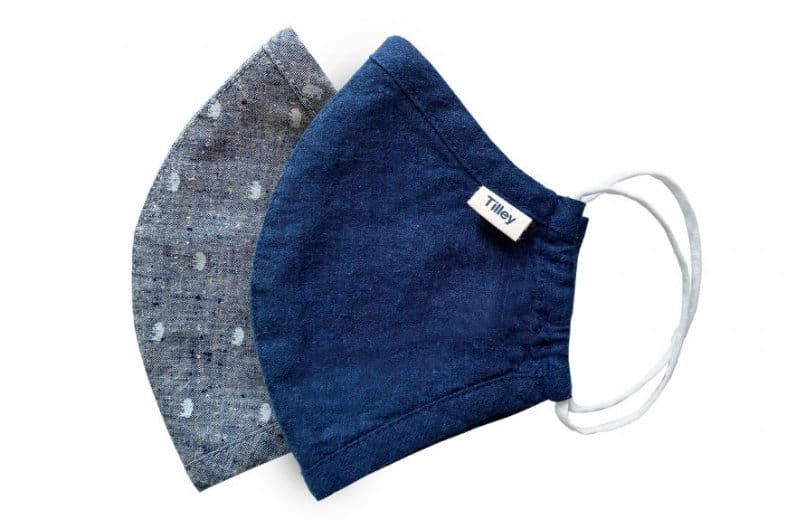 From the makers of the famous Tilley hat, we discovered the reusable Tilley Face coverings (non-medical grade) which are made from protective hemp organic cotton. The first thing Simon noticed was how well the face mask fits his face without gaping areas to the side. The hemp masks are made from 2 layers of closely woven textiles which have internal pockets for the addition of a face mask filter (not supplied). The ear elastic is 1/4″ soft stretch which does not irritate the ears and there is a small Tilley label on the left-hand side.
Organic hemp fabric is a strong and versatile fabric which gets better with each consecutive wash. The fabric becomes softer, stronger and more comfortable so it will also last longer. Hemp is amorphous which means it will hold its shape better than cotton too.
By nature, 100% hemp fabric is antibacterial and antimicrobial which is good news if you don't want a mask which will hold onto smells and become a breeding ground for mould and mildew.
The masks come as a pack of two coordinating colours for £18.
Tilley Cotton Face Masks
The majority of my face masks have been brightly coloured but I wanted a plain black one for when I am a bit more dressed up. That's when I spotted the 100% Cotton Face Masks on Tilley which come as a pack of two with a camouflage mask too. The teen quickly nabbed this one and I haven't seen it since!
My black cotton face mask has been so comfortable to wear, it has a nose bridge and a soft touch toggle on the 1/4″ ear elastic which allows for a personal fit. Just like Simons, my face mask is dual-layer so I can add a filter (not supplied) inside the mask if I so wish.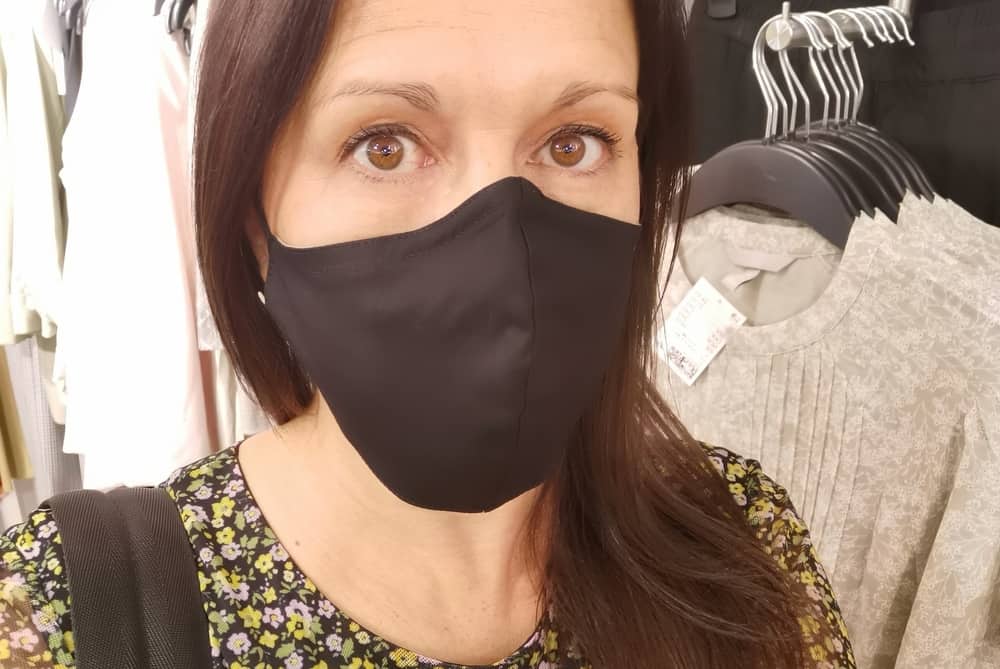 Each time I have worn my Tilley face mask I have received compliments on how well it fits and it has always washed well ready for the next time I need it.