Review: 12 Days of Joy Gift Box
Nothing helps build up more excitement for Christmas like a festive advent calendar. But these days, many of us are ditching the chocolate treats and opting for a more luxurious option. One perfect example is this 12 Days of Joy Calendar, generously given to me by the online bingo experts at paddy power bingo.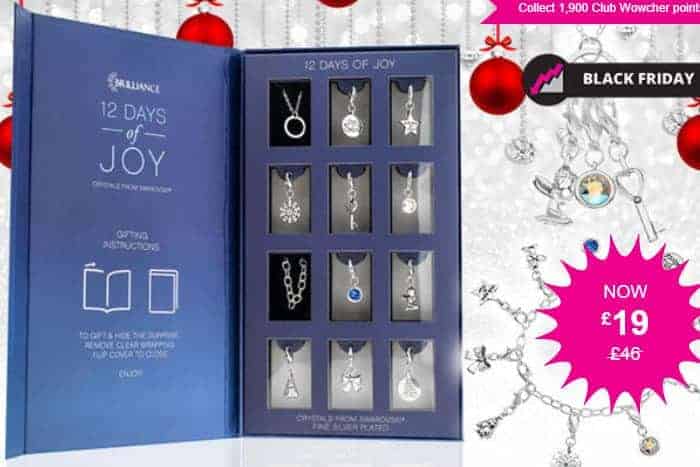 The calendar features 12 glamorous pieces of jewellery. It is a wonderful surprise sat behind every window, just waiting to be revealed.
Forget five gold rings. In this set, you'll get a silver plated necklace and bracelet as well as 10 beautiful and unique charms—each of them with glamorous crystals from Swarovski.
The set is lead and nickel free and is hypoallergenic.
What I like most about this set is that not all of the charms are focused on Christmas. Yes, most of them are related to the holiday seasons with snowflakes, Christmas tree, and embossed festive text. Some of the charms, but some charms can be worn all year round.
I also love that the whole set is completely customisable, meaning that there are no set guidelines on how to dress up your necklace or bracelet – the choice is yours. You can choose to wear as many or as little charms as you like.
My favourite part of this set has to be the sapphire charm. It is the only charm that offers a dramatic pop of colour yet is still small enough, so it doesn't completely overshadow all of the other pieces.
I'd say my least favourite charm would have to be the Joy, love, peace, believe, Christmas charm. Although the text makes up the charm, it is still minimal and difficult to read. Maybe a different phrase would have been better.