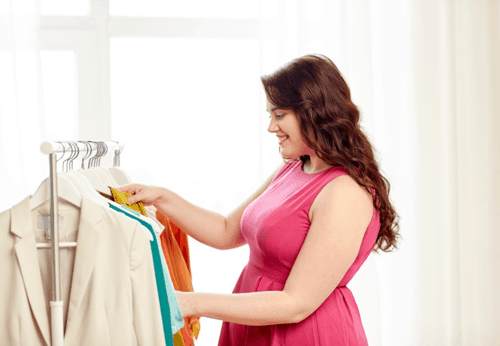 How to Rediscover Your Fashion Style as a Mum
Raise your hand if becoming a Mum has completely changed your style and fashion sense? You're not alone. All women undergo extreme body changes during pregnancy which forces them to invest in new clothing and abandon styles and garments they may have previously loved. Some Mums report a change in style after giving birth, citing reasons like not having enough time and taking care of everyone else's needs, as well as having to change clothes multiple times a day from spills to spit-ups and everything in between.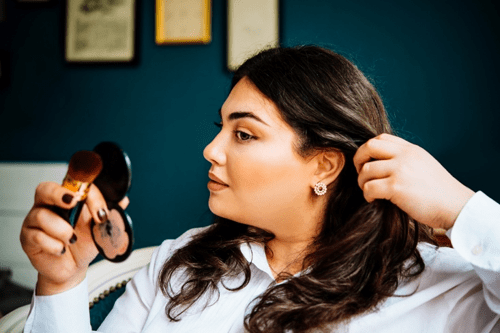 We hear you! Your style as a Mum has to be as practical as possible as you often find yourself in messy situations or having to balance so much in one day. But what if we told you that your style could be both practical and true to your personality? Use these style tips to redefine your style as a new Mum or to tap back into your love for fashion.
Embrace Your Style Evolution
Becoming a Mum can be life-altering–in the best way–and you may find yourself leading a completely different lifestyle as past interests or routines fall off. That's all good, though! You're adapting to the new life of a Mum. Your style is the same way. The clothing you used to wear or love doesn't serve you as well currently because you need fashion that goes above and beyond. Think of this style evolution as a positive change instead of beating yourself up for not getting dressed the way you used to!
Determine Your Destination
To rediscover your style or create a new sense of style, you first need to figure out what occasions you dress for the most. Do you work a 9-to-5? If so, you'll need to prioritise blazers and dress pants. Are you a stay-at-home Mum? Indulge in comfortable yet beautiful loungewear. If your life is a mix of both, invest in casual pieces and statement pieces that can make your wardrobe as versatile as ever.
Clean Your Closet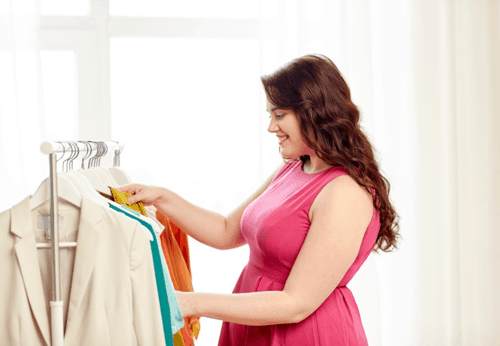 Just like your Mum always used to ask you to do, it's time for you to clean your closet. Your wardrobe is the first place you start when planning your outfit in the morning. If it's messy or filled with clothes that don't fit you, your inspiration to put together a look that makes you feel confident will instantly leave you. Place your go-to staple clothes, like plus size black jeans, a white button-up, and a moto jacket, in the front of your closet so that you can visualize a good base look that you can add statement pieces to which boost your confidence.
Invest in These Staple Clothes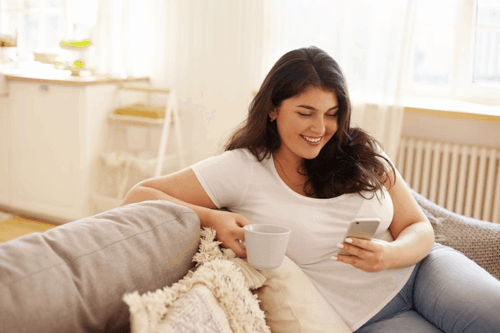 Because your body changes so much after pregnancy, it may be a good time to go shopping for new threads that hug every curve just right and make you feel vibrant.
The Dress
While shopping, it's important to stock up on the basics like plus size maxi dresses that you can throw on in a hurry but also make you feel on-trend and put together.
Denim Is a Must
Invest in a good pair of jeans that go with everything and can easily be dressed up or down. For endless possibilities, add different washes to your wardrobe–for example, plus size black jeans will pair well with everything in your closet and they can be worn for either casual or more formal occasions.
Statement Jackets
Sometimes every look just needs a statement jacket like a blazer, moto jacket or duster coat to bring it to life. Adding a top layer over jeans and a T-shirt instantly gives you major fashionista vibes and adds some dimension to your look. When shopping for blazers, look for classic pieces in neutral colours that can pair well with just about anything. Have a little more fun with moto jackets–for example, find a cropped Fuschia or suede biker jacket to add an extra edge to any look.
Set Lazy Days Up for Success
No matter how hard you try to put together an outfit that makes you feel confident every day, there will still be days where you haven't changed out of your pyjamas–and that's okay! However, you may notice that you don't feel as happy or radiant when you stay in pyjamas or gym attire, and science proves that this is the truth for most of us. The more confident you feel about your clothing, the better you feel about yourself. So instead of giving up on lazy days and settling for feeling unmotivated, start investing in plus size loungewear that makes you feel comfortable and confident.
The next time you get dressed, forget about rules and dress in what makes you feel confident. If one day it's sweatpants and the next it's a blazer, take it day-by-day and have fun with it!