Mummy and Me Loungewear from Glamify Fashion
Disclaimer: We were sent our choice of loungewear from Glamify Fashion for this post. All words, opinions and images are my own.
About Glamify Fashion
Glamify Fashion is an online retailer which opened its pages in 2019 to provide on-trend items for the fashion-conscious generation of savvy females who want to look good for less. Glamify updates its styles daily, so there is always something new to capture your imagination and spice up your wardrobe.
We were asked to select items from the Mummy and Me loungewear range, and we had the perfect opportunity to put it through its paces.
Girls Trip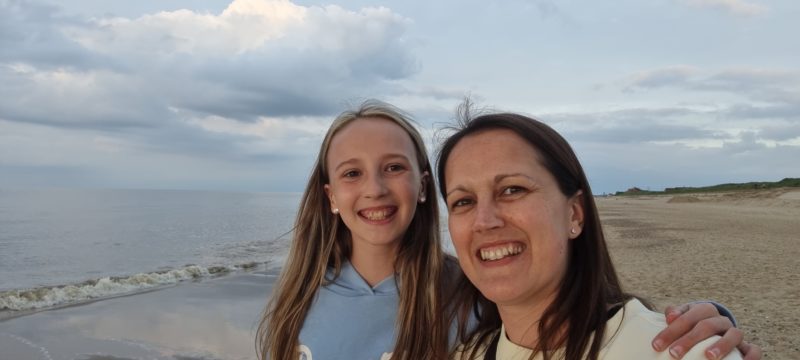 Last weekend Lillie and I went away for two nights in Norfolk to celebrate her 13th birthday. When I suggested what she could do with friends for her birthday, she said what she really wanted was a weekend away with me. As the teens kick in for the next few years, I might not get another opportunity, so I grabbed the chance with both hands.
We arrived on Friday evening and went straight to the beach to watch the sunset. It was the perfect start to our weekend; as soon as our feet touched the sand, all the stresses and strains of the week melted away. We laughed, we talked, we shopped, we ate, and we relaxed in our room watching chick flicks and eating chocolate!
Essential Loungewear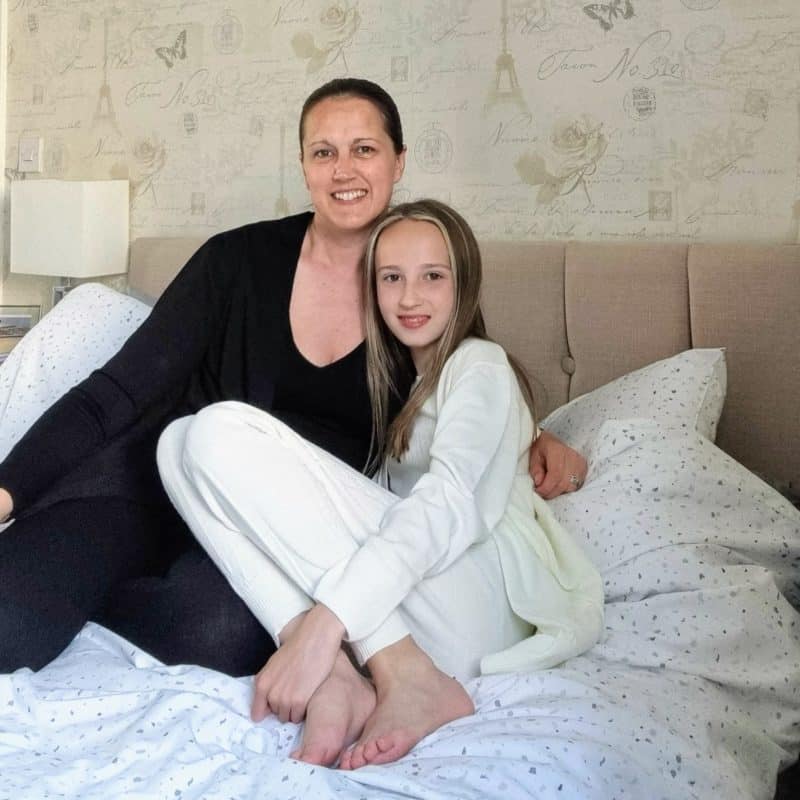 Lillie and I are very similar in lots of ways, we have lots of similar tastes in films, clothes and interests but with some subtle differences. When we were asked to select items from the Mummy and Me range, we chose very similar loungewear sets but in different colours.
We both selected the Kimmy 3-piece loungewear set. The ladies set is available in many colours and has a pair of knitted drawstring joggers, a deep v-neck vest top and a longline cardigan. Since we were away on the hottest weekend of 2021 so far, I didn't need to keep my cardigan on for long. I really liked the set because it will be ideal all year round; I can layer up or down to suit the climate.
Lillie wears the Kimmy for girls in cream in age 11/12 years (she has always been sleight for her age). The mini-Kimmy set has drawstring joggers, a high neck vest and a longline cardigan in a soft knitted fabric. She likes the vest top so much that she also pairs it with denim shorts for a cute summer look.
Quality Time and Relaxation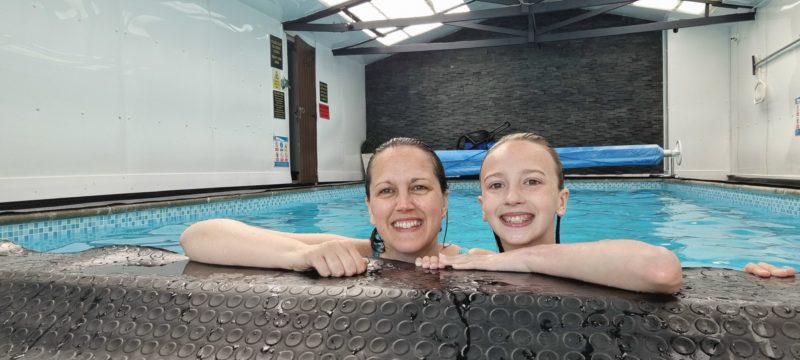 When you have a big family like ours, it's essential that you make the effort to spend quality time with each member of the family alone. We had access to this private pool which enabled us to have lots of fun together without anyone interrupting our time. I had visions of gently swimming up and down the pool, Lillie had other ideas so it was races and a game of tig in the pool. Needless to say, I couldn't wait to get my loungewear back on so that we could relax again!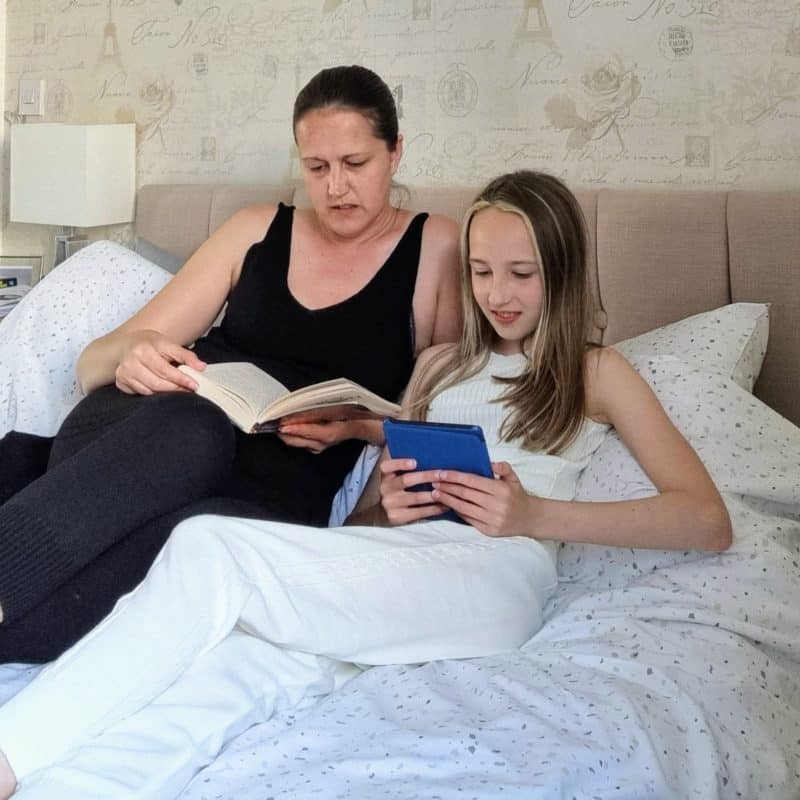 Who am I kidding? Of course, we didn't sit and read, we were too busy laughing and talking to concentrate long enough to read a book!
Why choose loungewear?
The majority of us have seen a lot more of our homes over the past year thanks to the pandemic so wardrobes have been less about 'workwear' and more about comfort but that doesn't mean you can't look good at the same time. Does it?
Some people opt for loungewear all day long, but for me, it signifies the end of my working day or day out and time to unwind. As someone who has worked from home for the past 12 years, I often found it hard to switch off in an evening but wearing loungewear helps me change my mindset and relax.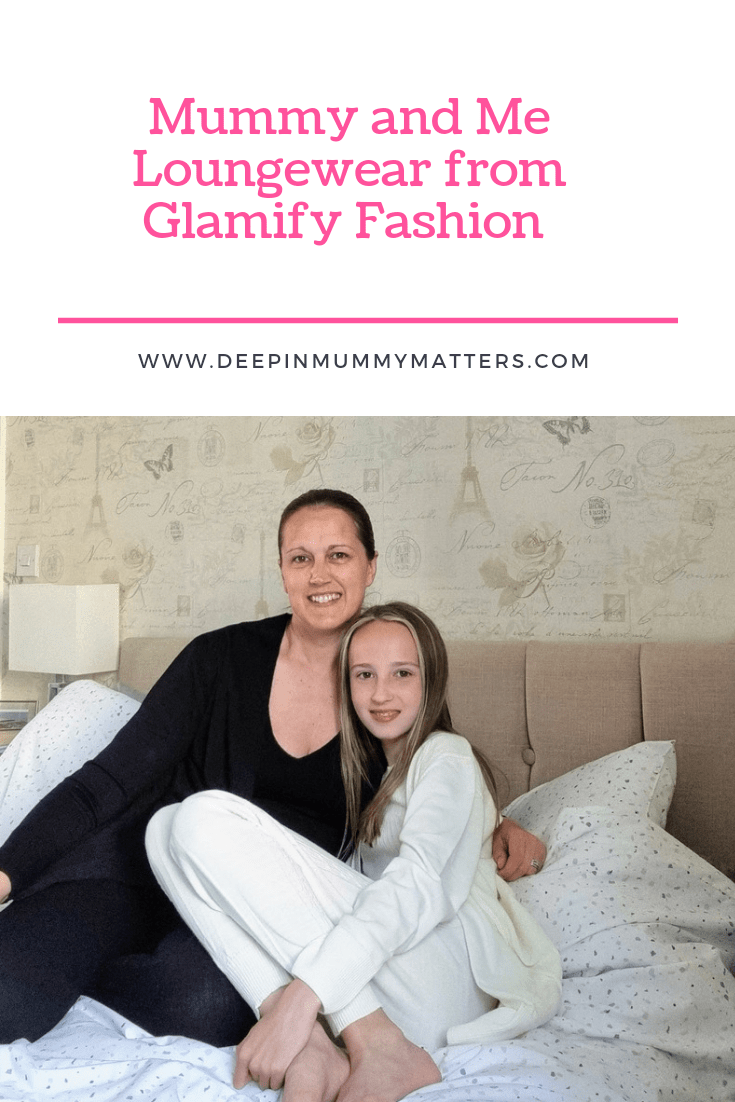 Head over to Glamify Fashion to find your perfect loungewear set and start relaxing now.