Ready for blast off with Angel & Rocket Children's Clothing
I must admit I have been quite lazy when it comes to dressing my kids in cool clothing, I just buy what I see when I like something and don't actually go out in search of cool clothes. Then I look at all the amazing Instagram feeds out there and feel like I have let my kids down, why shouldn't they look as cool as all the other kids? With Angel & Rocket things are about to change!
Angel & Rocket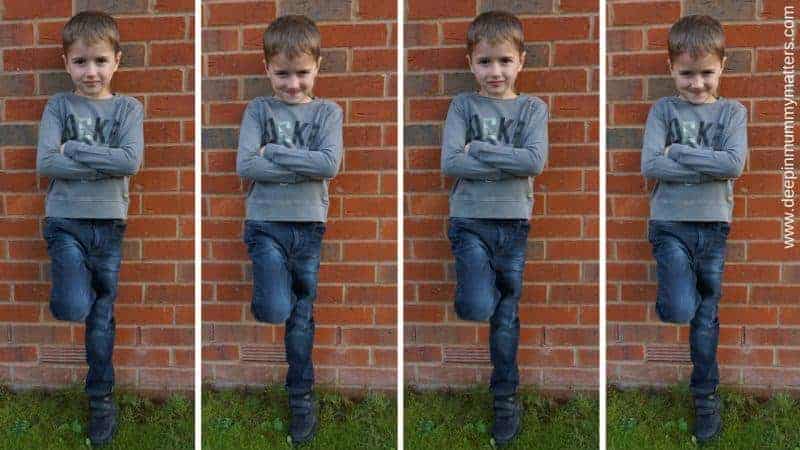 Well this time around, I think you will agree Ollie looks very cool indeed. He's wearing the Jackson Rocket Print Sweat top and the Finley Dark Wash Denim jeans from the online store Angel & Rocket.
A hit with Ollie
Now Ollie is rather like me when it comes to his clothing, I was always the awkward one as a child and would only wear what I wanted to wear. I didn't like it if bits stuck into me or the fabrics were a bit scratchy and Ollie is just the same. From the age of about 2 years old he has been quite difficult to dress so I usually have to take him with me when buying him new clothes because if he doesn't like them, I haven't got a chance of getting him to wear them. When the Angel & Rocket package arrived I asked Ollie to open it and tell me what he thought . . . "I love them, they feel really soft". This was music to my ears!!
Jackson Print Sweat Top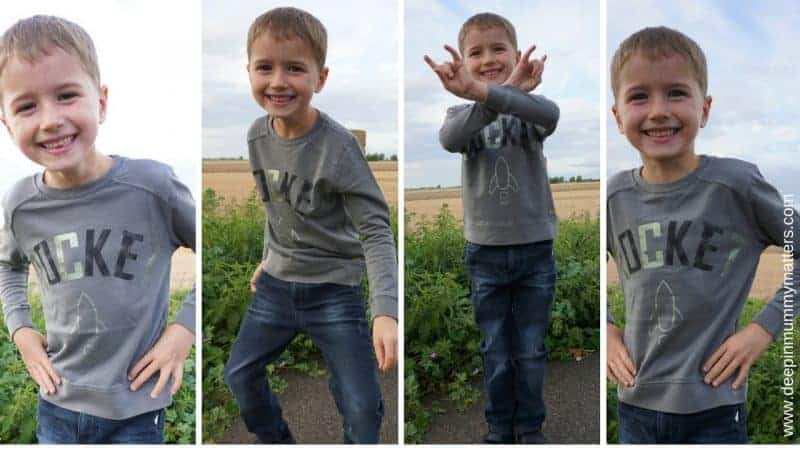 The Jackson Rocket Print Sweat is perhaps one of my favourite boy's tops in a while, it's more of a thick t-shirt than a sweatshirt which is perfect for Ollie since he is quite a warm boy and doesn't like to be bundled up. The dark grey really suits his skin tones and the rocket print on the front looks really cool with the reflective print of the rocket.
Once again, like his Mum, Ollie has quite long legs so we can sometimes struggle to get jeans to fit him nicely but the Finley Dark Wash Denim are long in the leg and have a turn up which can obviously be turned down if necessary and the elasticated waistband means we can ensure the ideal fit as he grows.
Finley Dark Wash Denim
Ollie has worn his top and jeans a couple of times over the Summer (well it hasn't exactly been hot has it?) so we have been able to put to test the washing and wearing ability of the items and I'm pleased to say that they are wearing very well. I tend to allow them to air dry and give them a quick press before wearing.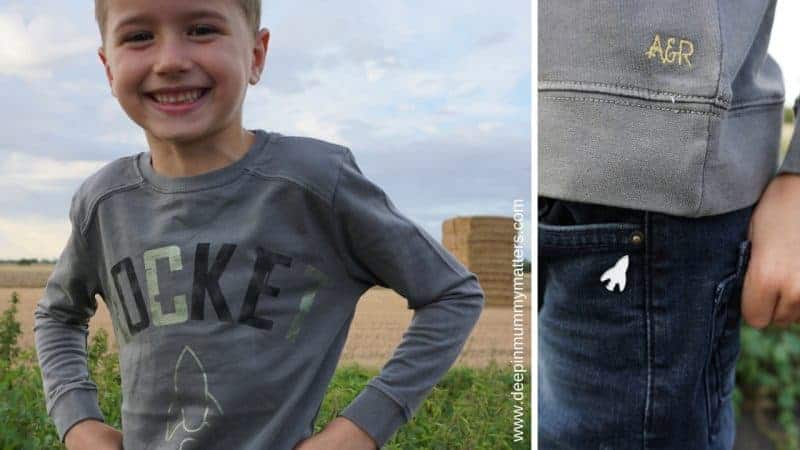 I would highly recommend grabbing a cuppa and perusing the Angel & Rocket website as they have some really unique designs to suit all tastes for boys and girls. Lillie already has her eye on the Emilie Sequin Stripe Sweat top.
DISCLAIMER: We were sent the above outfit for the purpose of this post. All words, images and opinions are my own and may not be copied without my permission. I have not been instructed what to write.