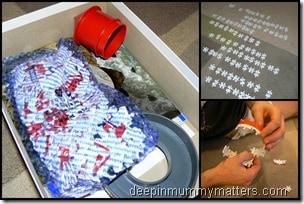 Ravensburger 3D Puzzle
Apart from doing the odd 4, 12 or 20 piece puzzle with Curly and Little Bean, I haven't actually touched a puzzle in years. When I was younger I used to love doing them, I love anything which challenges my brain a little and exercises the grey cells. Well, puzzles have come a long way since my days of puzzling as they now (and probably have been for years) in 3D form too.
Ravensburger 3D Puzzle Lighthouse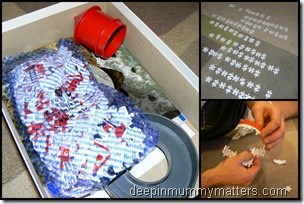 We were sent a Ravensburger 3D Puzzle Lighthouse to build and so on Wednesday night after we had finally wrestled the children into bed we sat down and set to work on a building our lighthouse.
How do you do it?
It's funny how different people have different methods of attacking a puzzle. For me it's all about being logical; with a standard puzzle I would always find the four corners, then all the straight edges and work my way in. For Hubby he would just build up the puzzle from whichever starting point he came to first.
Numbered Pieces
The same could be said for building our Ravensburger 3D puzzle. All of the pieces are numbered, so I laid my puzzle pieces out in lines of 10 from 1 to 100. Hubby preferred to leave his pieces scattered all over the floor and just find them as he went along. The end result was the same, we finished our separate pieces of the lighthouse tower around the same time.
Relaxing
We both commented on what a relaxing way it was to spend an evening and for both of us it brought back memories, for me, it was memories of the puzzles I had loved doing as a child. For Hubby, he remembered how each year at Christmas his Mum would put a puzzle out on the dining table and over the festive period everyone would gravitate to the puzzle at different times and add a bit more to the puzzle until the picture was complete.
Almost finished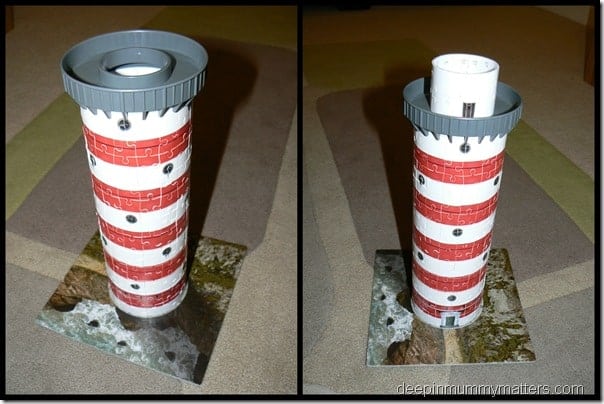 The 3D Lighthouse looked very impressive when it was finished it stood 35cm tall and felt very strong and sturdy. All of the pieces are made from tough curved plastic so no glueing is required. The puzzle can be taken apart and rebuilt as many times as you like. I dismantled it immediately and have now placed the puzzle in Curly's room as a challenge for him one evening when the mood takes him.
Et Voila!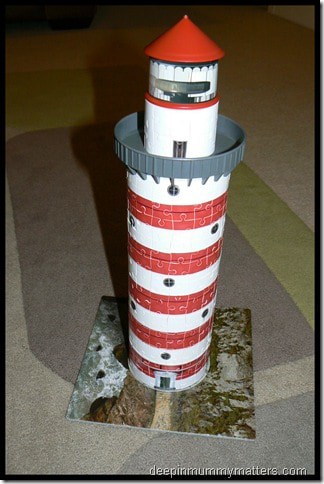 There are lots of different puzzles to choose from in the Ravensburger 3D puzzle range and they make a great gift for yourself or for friends and family aged 10-99years. All of the puzzles have 216 pieces which are uniquely hinged and curved to create a realistic-looking building and retail for about £20. My personal favourites are The Empire State Building and The Eiffel Tower.
What do you look for in a puzzle and how do you approach yours?