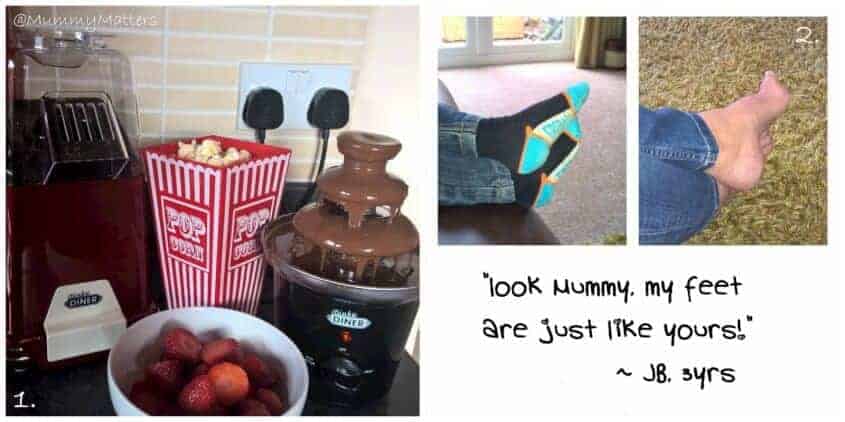 Project 366 – Week 17 2016
Oh dear, it looks like I'm playing catch up again!! I started off so well with my Project 366 but these last few weeks seem to have passed by in a bit of a blur. Soooooo, carrying on from where we left off at Week 17 our Sunday afternoon was a #FamilyFilmNight with a few added extras to our normal style. The addition of the Popcorn Maker and Chocolate Fondue Fountain was a very welcome one.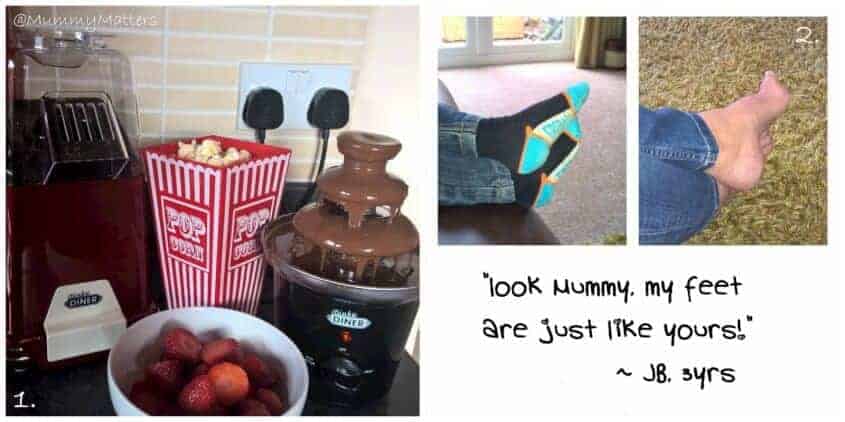 Jelly Bean and I had a quiet morning at home watching Toy Story, a film which he hadn't seen before. I hadn't watched it for a few years (on account of having to watch it so many times with Beanie Boy) but I had completely forgotten about some of the language in it. Jelly Bean particularly took a liking to the word 'idiot'. Jelly Bean did make me giggle when he told me "look Mummy, my feet are just like yours" – such a funny little guy.
On Tuesday I was lucky enough to be invited to a special Afternoon Tea at The Savoy in London with Jessica Ennis, her Mum, Gabby Logan and P&G for the launch of the #ThankYouMum campaign in the run up to the Rio 2016 Olympics.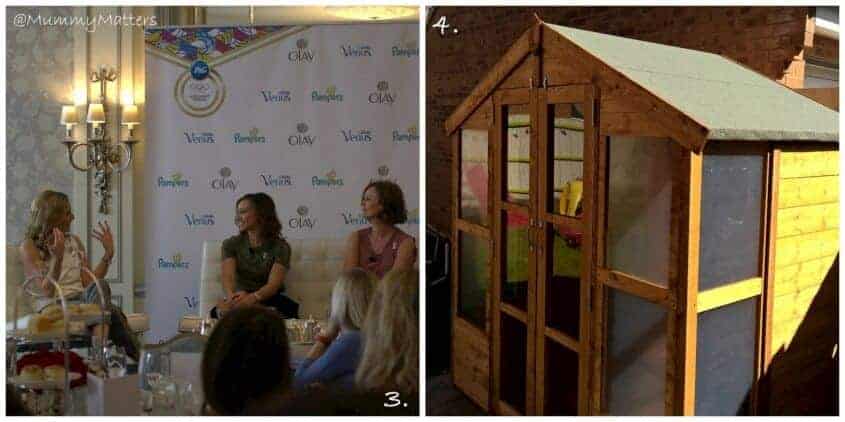 The sun was shining brightly so Jelly Bean and I enjoyed some playtime in the garden and I put the semi-finishing touches to our Summerhouse from Garden Buildings Direct. We still need to paint it and then we want to make a few little modifications to the inside but I shall be sharing those with you over the coming months.
After a bit of a mix-up on my part trying to find the right shoe shop I finally found myself in the town of Holbeach at Toto Shoes to collect a new pair of Strive Capri sandals to keep my feet happy through the coming Summer months. I shall be telling you more about these soon so keep your eyes peeled . . .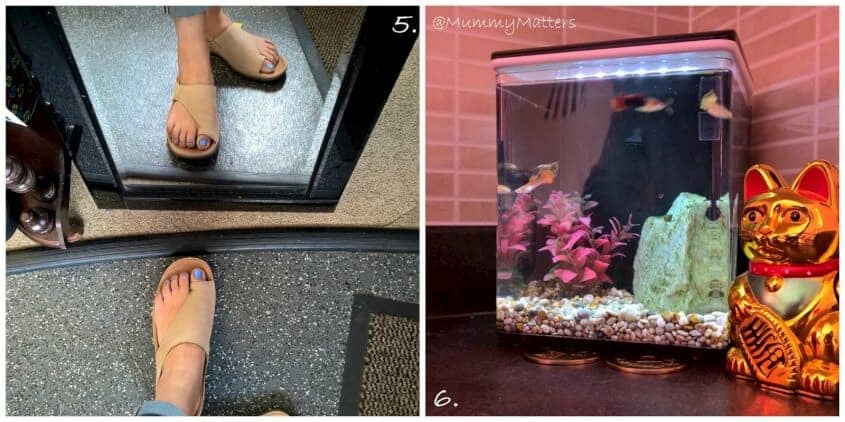 I had bought three new Guppies for my fish tank just a couple of days before I took this photograph and was gutted to come home and find that the fish had eaten the tail completely off one fish. The poor little mite was laid at the bottom of the tank breathing but unable to move at all so I had to help him on his way. I wanted to be sure that I did it in the kindest way possible so I rang the shop where I bought them from and they told me to put him in the freezer for 5 minutes (which I did) but upon thinking about it I wasn't convinced that was a nice way for him to go so I looked online at the RSPCA website and it said that it was a cruel and painful way to kill a fish. Naturally, I felt terrible but by then it was too late.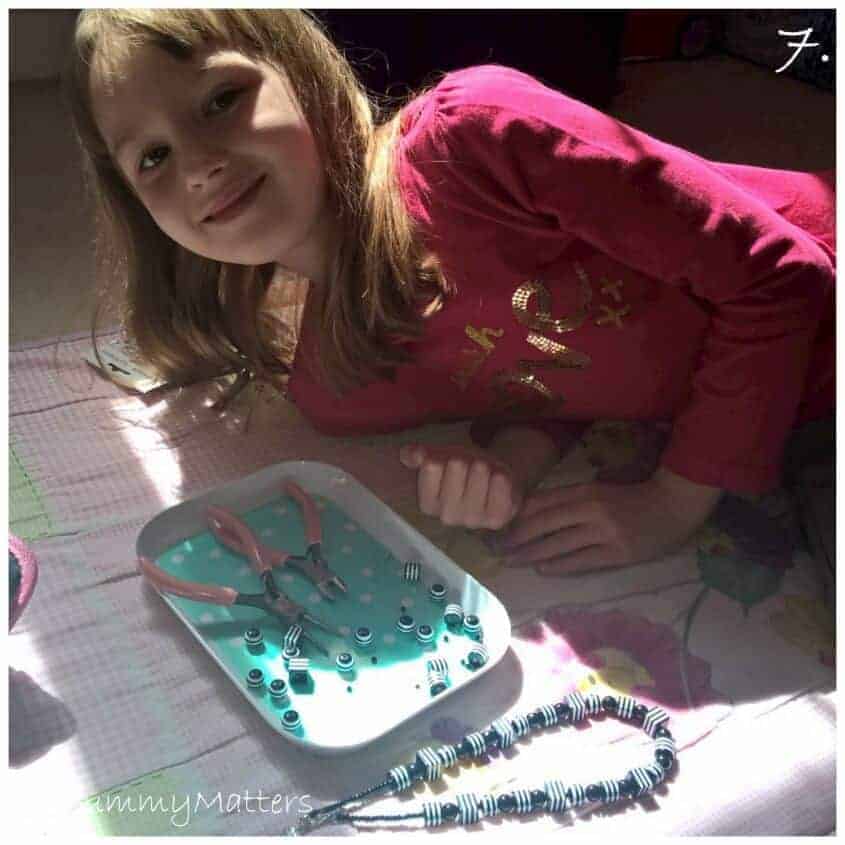 Little Bean was upset that she hadn't been able to stay up late to help me decorate Nanna's birthday cake the previous night so I had an idea for something else she could do for Nanna's birthday and found some beads which I knew Nanna would like so that she could make her a necklace instead. She sat with great patience designing the necklace and putting it together so all I had to do was attach the clasps and then it was finished. Nanna loved the necklace and has worn it many times since already.