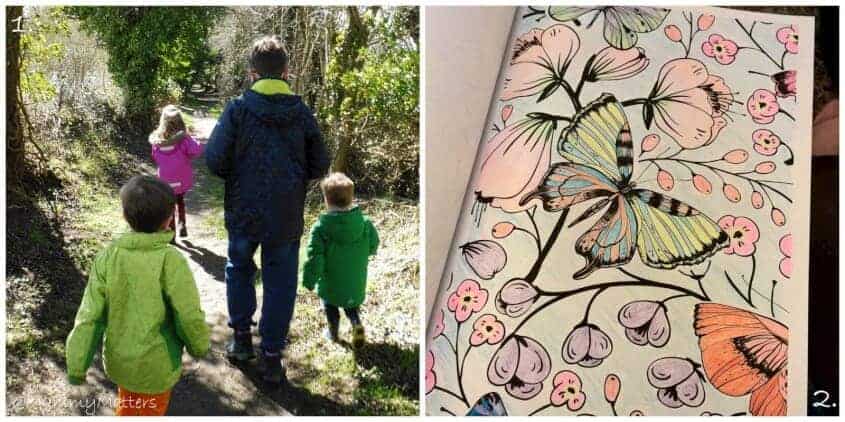 Project 366 – Week 13 2016
As we rose from our beds on Easter Sunday the sun was shining was more with the promise of a bright (but chilly) day. Nanna came around at 11am and the Beans began their annual Easter Egg Hunt around the house with much excitement. We then enjoyed an early lunch before heading out for a walk at a nearly nature reserve so the Beans could run off some of their chocolate-induced energy. Later we returned home to watch Disney's Hocus Pocus. It was a lovely relaxing Easter Sunday.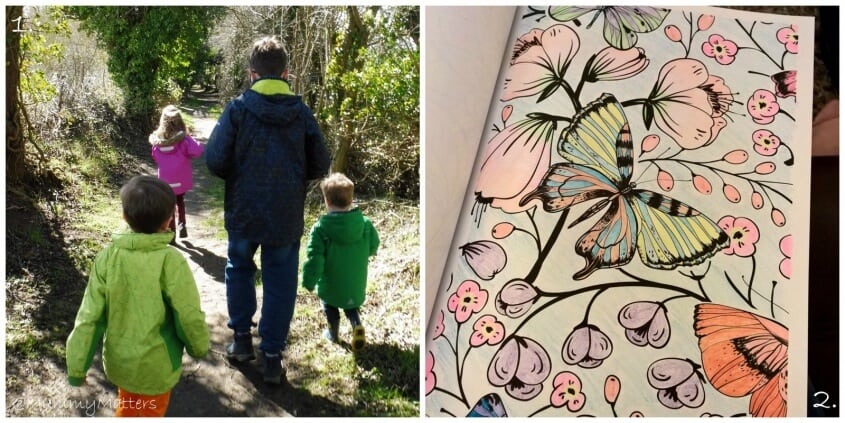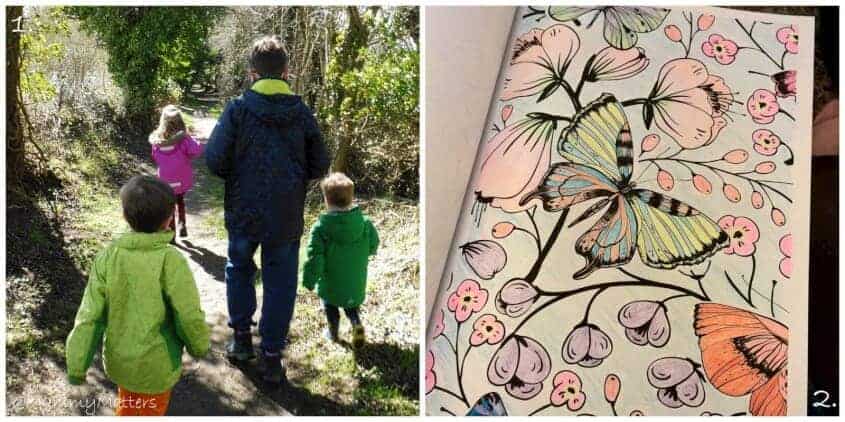 Monday we decided would be a quiet day at home, the Beans played outside in the garden and at the front of the house with their friends whilst I caught up on some work. This meant that by bedtime the Beans were so tired, bedtime was over in a flash leaving Daddy and I the evening to relax in front of the TV. Since I had done my work during the day I allowed myself the evening off to relax with some Zen colouring and to watch The Queen at 90 which I really enjoyed. I hope I am still as active as she is at 90 years old!!
In the morning we got up early and hopped in the family van for a road trip to ZSL London Zoo to experience the new Land of the Lions. It didn't start off to well with Little Bean and I having a fall out soon after our arrival but thankfully we managed to sort out our differences and enjoy the rest of our day. I shall be telling you more about the Land of the Lions soon but it was AMAZING!! So much thought has gone into making it a full-on experience. Unfortunately we needed to leave London earlier than we would have liked because Daddy needed to drive to Southampton for work in the evening. The plan had been for me to drive us home from London so that Daddy could sleep but I hurt my shoulder and couldn't turn the steering wheel so Daddy had to drive back. I worried all evening that he would be too tired to drive to Southampton but thankfully he made it there safely.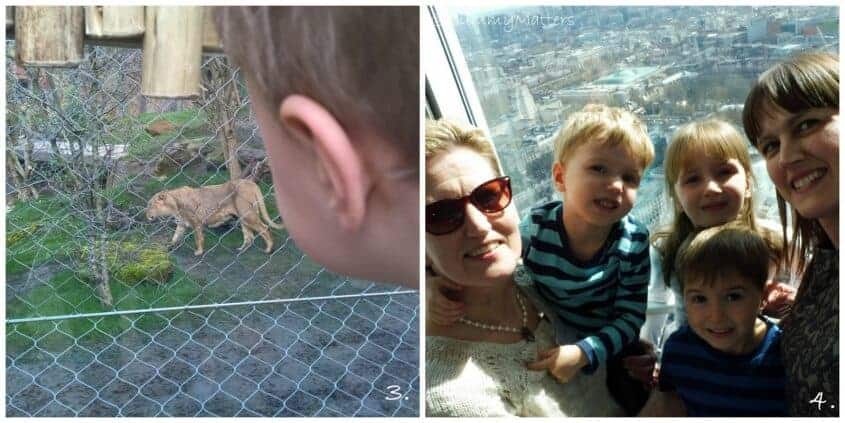 Wednesday was another early start with Nanna joining the Beans and I for another fun day in London at the BT Tower, somewhere we had walked past often but never imagined would be going inside. Again I shall tell you all about it another day very soon but we had an amazing time at the top of the Tower. We were super pooped by the time we arrived home so in the evening we just flopped on the sofa once the Beans were in bed.
Daddy was at home with us on Thursday again so we chose to stay at home, get more jobs done around the house and let the children just play out with their friends. When we had returned home from London Zoo Nanna taught Little Bean to tie her shoelaces at last, it only took her two tries to get it right and she couldn't wait to show Daddy on Thursday.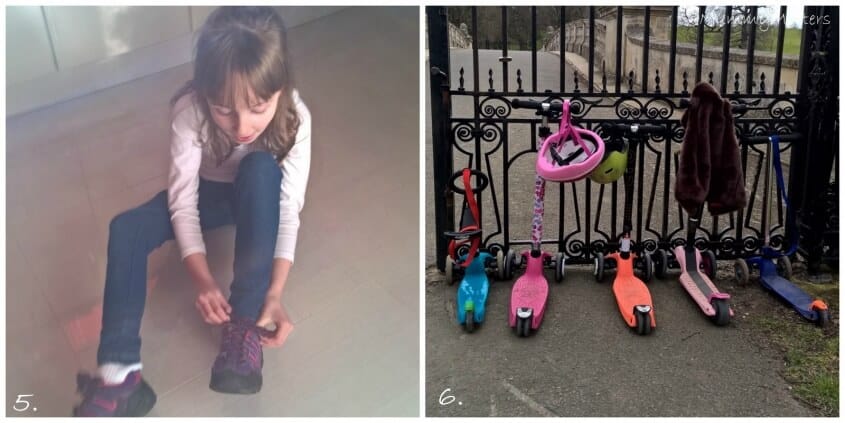 Friday was a day for catching up with friends and family. In the morning we enjoyed a visit from my Aunt and my cousin's children. The children all played well together whilst my Aunt and I had a good old chinwag. In the afternoon we had a long overdue afternoon out with our besties at our old haunt, Burghley House in Stamford. We took the Scooters and our cameras and blew away the cobwebs. Even Jelly Bean scooted this time with a little help from Mummy and the Scoot'n'Pull. Fab afternoon . . . we even had ice cream!!
This morning Daddy and the Beans have popped over to see Nanny and Grandad whilst I'm busy working. This afternoon we will be building a new Summerhouse for the garden but this morning I am looking over ideas for Little Bean's new bedroom. She has decided that her bedroom is too 'babyish' and quite fancies a Pink and Zebra design but I'm wondering if we can make it happen. We are going to be working with Dulux who are going to give us a helping hand. Keep your eyes peeled . . .