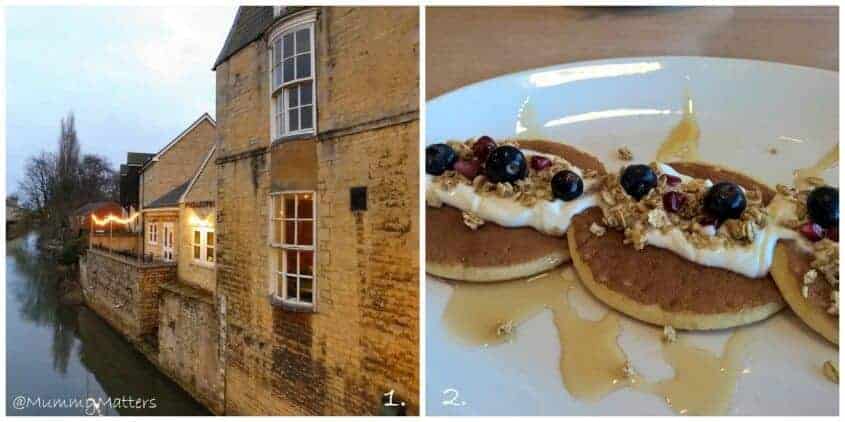 Project 366 – Week 12 2016
We enjoyed a really lovely chilled out Sunday at home. The Beans played in their rooms and read books whilst Daddy and I caught up on a few jobs. Then during the mid-afternoon we went over to Stamford to enjoy a lovely family meal out at our favourite restaurant as part of the #PizzaExpressFamily. As usual, we received a warm welcome, excellent service and delicious food, we all came away with smiles on our faces and tummies that were full but not uncomfortable. The perfect end to the week.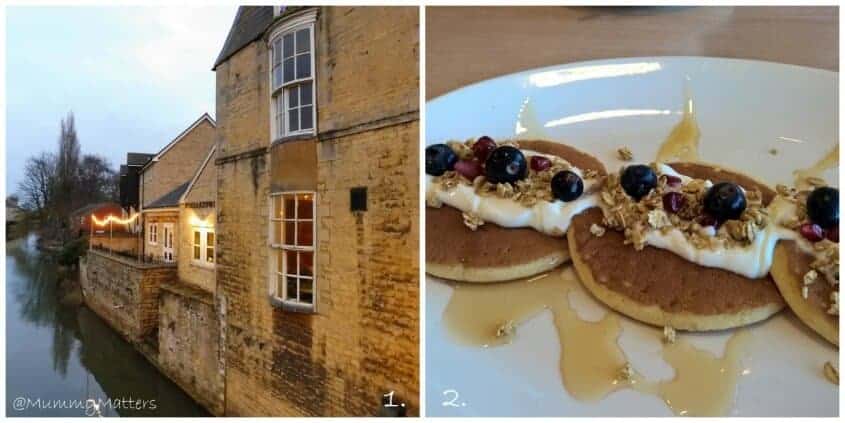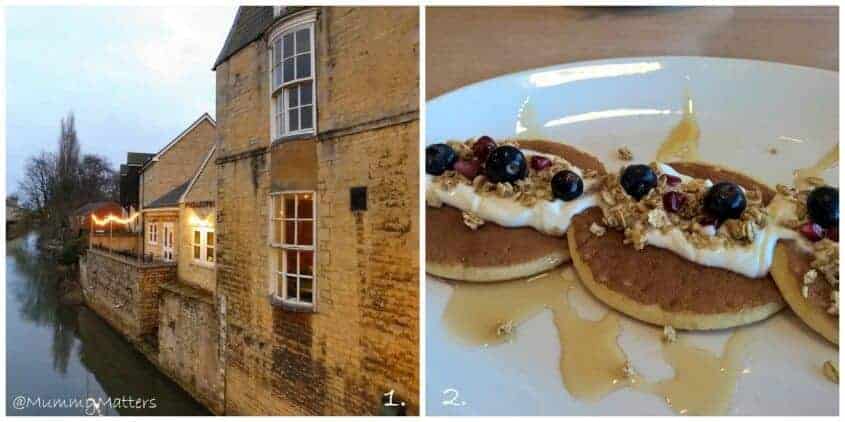 In the morning I enjoyed some adult time catching up with my lovely cousin/friend. I stuck to my healthy eating regime and ordered yummy pancakes with granola, yoghurt, blueberries and honey. I was amazed to see that this breakfast offered less calories than my usual toasted teacake. It was delicious and kept me filled up until lunch.
It's not a great photograph but I walked into the lounge to find Beanie Boy practising his headstands. His Auntie J who had been visiting is a Personal Trainer and they had all been doing various exercises last week including headstands. It had obviously stuck with him as he was determined to nail it and I have to say he did a lot better than I could have done!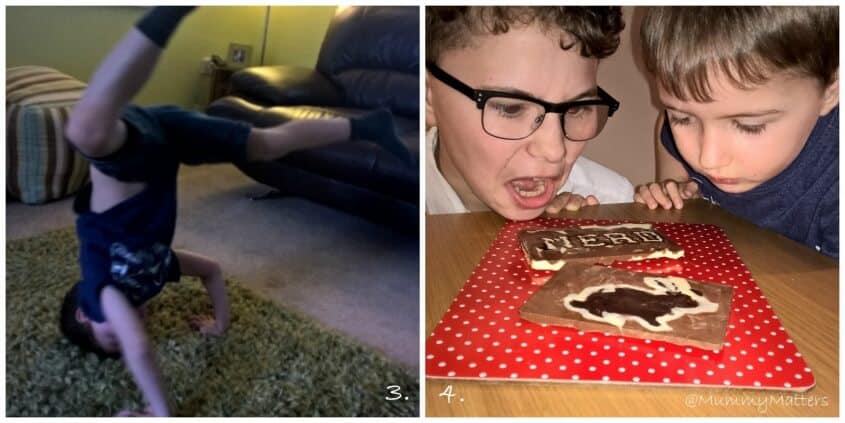 Whilst Little Bean was out at her last Brownies meeting before the Easter Holidays, the boys got stuck into some Easter activities of their own making their very own Chocolate Pictures from Zimplikids. The pack said that it would make one bar but as you can clearly see here it easily made the two bars of Belgian Chocolate and the boys both agreed later, it tasted just fine. This was such a fun activity for the boys to do, they have asked me to keep all of the templates and the chocolate trays so they can do this again with their leftover chocolate eggs.
Thursday was the last day at school for the Beans and I was excited at the thought of having them home for two weeks. We have lots of fun things planned for these holidays and to kick it off, the three little Beans took part in the school Easter Egg Hunt. Thankfully the rain held off just long enough for them to find their lolly sticks spelling 'EGG' to enable them to collect their Easter Egg rewards.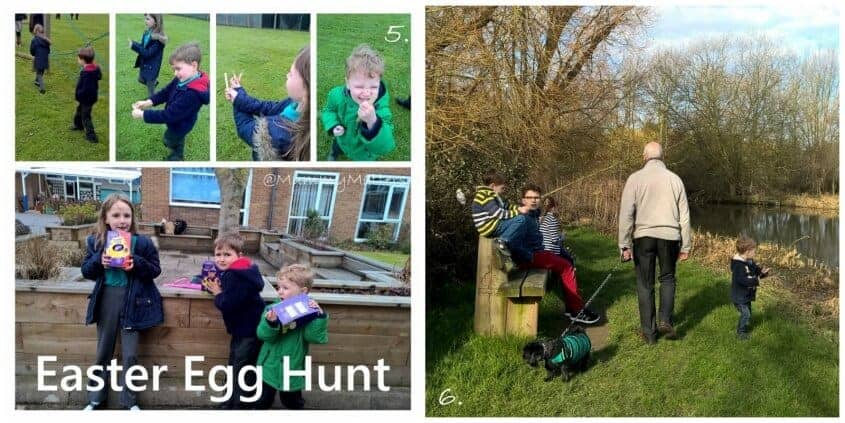 We woke up on Good Friday morning to beautiful sunshine and a family day ahead. Daddy and Little Bean went over to Nanny and Grandad's house early to help do a few jobs around the house and the boys and I followed over later for lunch out. In the afternoon we went for a family walk through the bird reserve and along the canal, the perfect end to the day.
On Saturday morning as I was getting dressed after my shower I could hear Jelly Bean chatting away to himself in his bedroom, I sneaked along to his bedroom door with my camera in my hand and found him resting against his bed reading a Thomas & Friends book to himself. I must have stood and watched him for a good 10-15 minutes with the biggest smile on my face. Such a lovely sight to discover it really warmed my heart.