P'kolino Silly Soft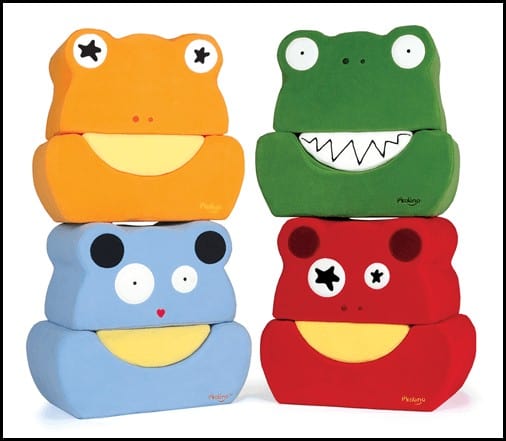 Do you have an inquisitive little toddler who loves to build, climb, clamber and every now and then, rest!? Well I do and I have found the perfect bit of kit for him. The P'kolino Silly Soft is a stuffed toy/seating/jigsaw type of toy with multiple features to support your todder's developmental needs and give your them hours of fun.
Beanie Boy (14 months) is particularly obsessed with seats. Little Bean has a small rocking chair in her bedroom, we have a large wooden chair in our bedroom and we have bean bags in the lounge, all of these are sources of great interest to Beanie Boy so the P'kolino Silly soft is a great addition for him.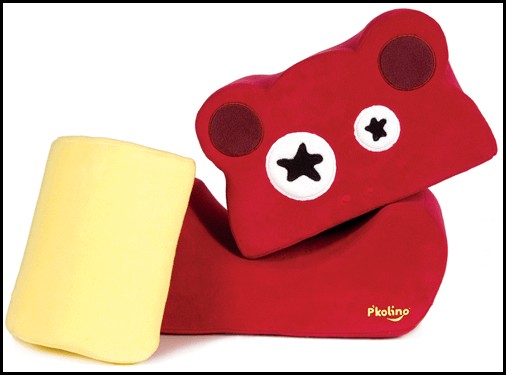 There are 5 Silly Softs to choose from in gorgeous child-pleasing colours: Iggy is Orange, Kiko is Red, Lila is Purple, Pipa is Blue and Tias is Green. They each have big friendly faces on them and as formed from three separate soft blocks which can be used in any way the toddler chooses. We chose Kiko and Beanie Boy loves it, he particularly likes to take out the 'mouth' piece and rock side to side whilst singing "Row, Row, Row" as his favourite song is Row, row, row your boat" at the moment.
Product Specs:
Materials: Fabric Plush Micro-Fiber and High-density Foam
Dimensions: 17 in. (43.18 cm) W X 10 in. (25.4 cm) L X 16 in. (40.64) H
Weight: 3 Lbs.
P'kolino products meet or exceed US, EU, and Canadian safety standards. Product Made in China.
RRP: £40
DISCLAIMER: We were sent Kiko P'kolino Silly Soft to review. All words and opinions are my own and not biased in any way.