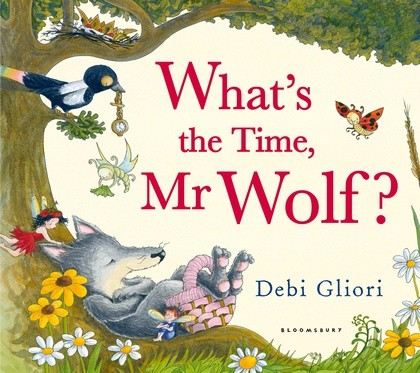 I think it's important to encourage children to read and enjoy books from an early age. We began reading to Little Bean, Beanie Boy and Jelly Bean whilst they were still the big moving bumps in my tummy. It was a great way of bonding with them and getting them used to our voices (other than the ones they hear when we are busy shouting at everyone else!!). With Little Bean and Beanie Boy we would read them a bedtime story in the early months and it used to surprise me just how much they would calm down and 'appear' to listen to the stories being read to them. Of course then you move forward another couple of months and their little fingers would be grabbing at the pages and they would do their best to eat the books held in front of them but what we had now are two little bookworms who LOVE bedtime stories and will happily sit on your knee any time of the day to read a book together. That to me is special quality time that they (and I) will always remember. It is also the best weapon when they won't do as they're told at bedtime, one threat about no stories and they fall straight into line!
There are soooooo many books out there though that sometimes it can be difficult to know which books to buy. I have been very lucky and sent a few books for the children and I have to say, we love them!
Goldilocks Pop-Up Book by Allan Ahlberg
Illustrated by Jessica Ahlberg
This is one of the most beautiful books I have seen in a long time. We all know the story of Goldilocks and the Three Bears, but did you know the story of Goldilocks and the Three Bears, and the 33 bears, and the Blim and the furniture . . . . no I bet you didn't!. Well now you can read it too in this beautiful pop-up book which has been beautifully illustrated and is fantastic at capturing your child's imagination. It even has a little pull-out book from Puss in Boots Productions presenting Goldilocks The Play. This is a book your child will want to read again and again and again . . .
RRP £12.99
Available from Walker Books
What's the Time, Mr Wolf? By Debi Gliori
Are you feeling all nostalgic after reading that title? I was, I remember playing "What's the Time, Mr Wolf?" so often in the school playground. I like books that 'teach' and unsurprisingly this book teaches the basics of telling the time whilst integrating various fairy tale stories and nursery rhymes into one fun story. The illustrations are bright and cheerful as you follow Mr Wolf through his tiresome day. This is a fun book which is bound to bring on a few giggles.
RRP £10.00
Available from Bloomsbury
Florentine and Pig Have a Very Lovely Picnic by Eva Katzler
Illustrated by Jess Mikhail
What could be better than a story book? A story book with recipes and things to do, that's what! When Florentine and Pig decide that they want to go outside and have a picnic they set to work on the planning what they need for a successful picnic. Florentine then notices that Pig has eaten the last apple and it was crucial to their food plans but then Pig comes up with an idea and goes in search of more apples . . .
I love the illustrations in this book, very bright and child-friendly. The story is packed full of adjectives to help expand your child's vocabulary and when the story is finished there are lots of lovely recipes at the back as well as instructions on how to make fab bunting for your very own picnic.
RRP £10.99
Available from Bloomsbury