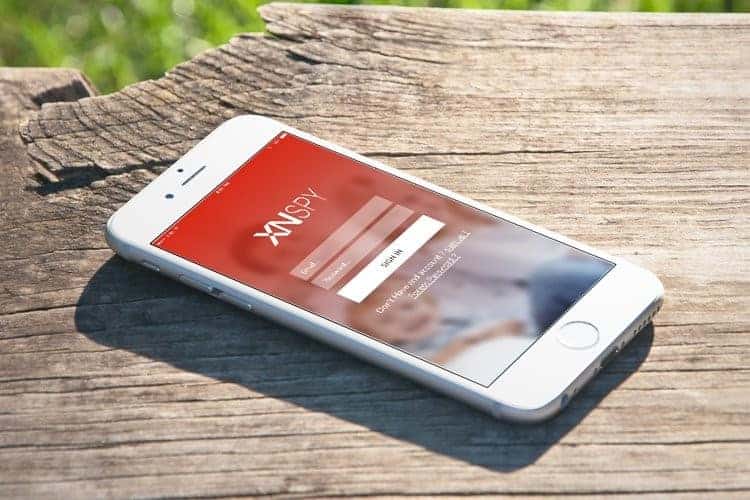 Parental Monitoring App
In a world where our children's heads are ducked into their smartphones, it does not make them protected even if they are under the same roof as you. Their smartphones are a window to the outside world, so to get in trouble, they don't have to be physically outside anymore. Even if you are around them, it does not assure their safety from the vices of the digital world. Through a smartphone, they can easily fall victim to the vices of the online world such as cyberbullying or sextortion. These problems are new to many parents and as proactive as they are, all of them are trying their best to devise effective techniques to deal with them appropriately. This involves modifying the parenting norms with the help of technology.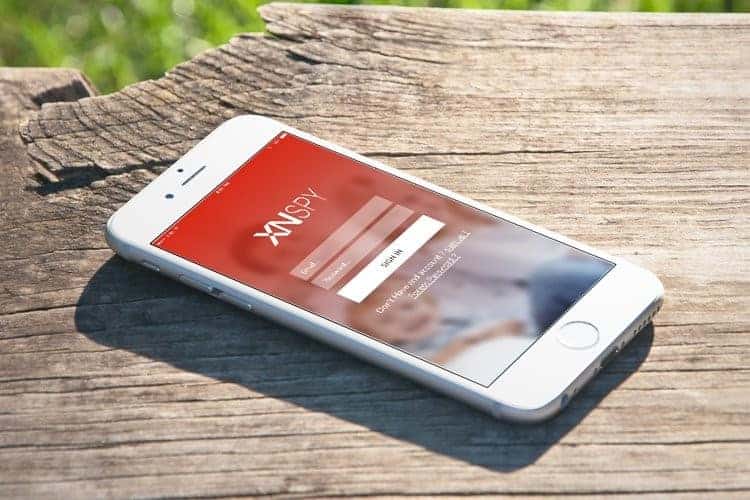 It does not matter if your children fall under the category of millennials or post-millennials, they all are equally influenced and indulged into their smartphones. Their entire social life exists through their smartphones. So, in order to understand your child's activities, their attitude, you must be vigilant of how healthy is their digital life.
Directly asking for their phones will not work, neither would they share everything about their lives with their parents mostly because they might fear to get in trouble. And parents cannot force themselves on their child because that it will make them more distant from their parents. To avoid such situations on both ends, parents should look into a reliable parental monitoring app.
One such app is XNSPY. Whether your child uses an Android or an iPhone, you can monitor your child's activities from your laptop. It must sound vague to you right now, so to make things clear, continue reading through the article as we begin to review the application in detail.
What is XNSPY?
XNSPY is a parental monitoring app which is also referred to as an iPhone monitoring app. It is one of those apps that can even give remote access to iPhones. It will let you monitor your children's smartphones and give essential controls to block certain apps, lock the device, record surroundings, wipe off entire data, and take screenshots without the knowledge of the user of the phone. Basically, XNSPY is like a spying tool which will let you spy on your child's phone so, you could see what their activities are and if they are under any threat or causing any trouble, they could protect and warn them before it's too late. That's why this parental monitoring app is an essential tool for proactive parents. Let's look into what sort of features, packages or services do XNSPY offers.
Key Features of XNSPY
User-friendly Interface
An easy-to-understand user interface, XNSPY gives comfortable navigation experience to its users. With a live demo available on their website, the users can experience the control panel along with all the features to better understand the application before subscribing. It also has a web-based control panel which can be accessed by the user at any time from their desktop or even phone's browser.
Monitor Phone Calls and Messages
You can smoothly access call logs and monitor incoming, outgoing, and missed calls. You can also note the time duration of each call with its relevant date and time stamps. It also allows the user to open and read text messages on the device and can also view the deleted ones.
Access Instant Messengers and multimedia
The users can gain access to social media messengers and view the entire chats and the name of the users with whom messages have been exchanged. The multimedia shared on these messengers can also be viewed by the monitor. XNSPY allows monitoring of following social media apps; Viber, Skype, WhatsApp, Line, Kik, Facebook, and Tinder.
Track GPS Location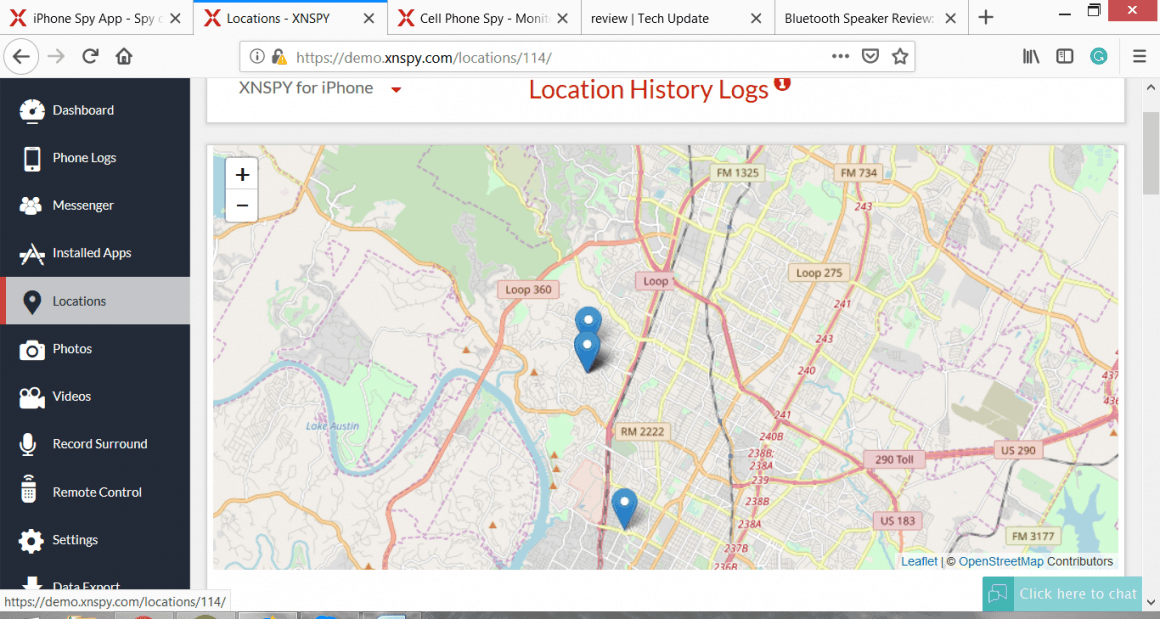 The GPS location of the device is visible to the monitor through the control panel as shown in the screenshot below. It will also display accurate addresses of all the places the device was logged in at with relevant date and time stamps.
XNSPY Analytics
This is one of the advanced and additional features of XNSPY, which displays top 5 callers and top 5 call durations of the device with an activity punch card which shows during what hour of the day and which day of the week most calls are going in and out. Along with that it also shows the top 10 websites that have been frequently accessed from the browser.
Read Emails and Monitor Online Activities
The user can easily access emails and monitors browser activity, displaying all the websites visited.
View Photos, Videos and Calendar Entries
Through the control panel, the photos and videos saved in the device's storage can be viewed along with all the important and personal entries made in the calendar, allowing the monitor to observe the user's daily schedule or routine.
Remotely Control Target Device
This is another exclusive feature of XNSPY which gives them control of the device in the monitoring person's hands. It allows surround recording, remote device locking and wiping off and remote screenshots.
Watchlist words, locations, and contacts
The monitor can add certain words, locations, and contacts to the watchlist in order to filter out specific data the person wants to keep an eye on.
24/7 Instant Alerts
Whether it is check-in to a new location or an update of iCloud backup, Xnspy users are instantly informed through emails.
Undetectable
The app is 100% undetectable. The user of the targeted device will not be able to see the app or its existence on their device.
Compatibility
XNSPY is compatible with the latest versions of androids and iPhones. The iOS devices should be between iOS 7.0 and iOS 12.1.3, and Android devices should be 4.0 to 9.0 for XNSPY to work.
What packages do they offer?
There are a total of three types of packages currently being offered by XNSPY which are shown in the screenshots below.
Monthly package offers: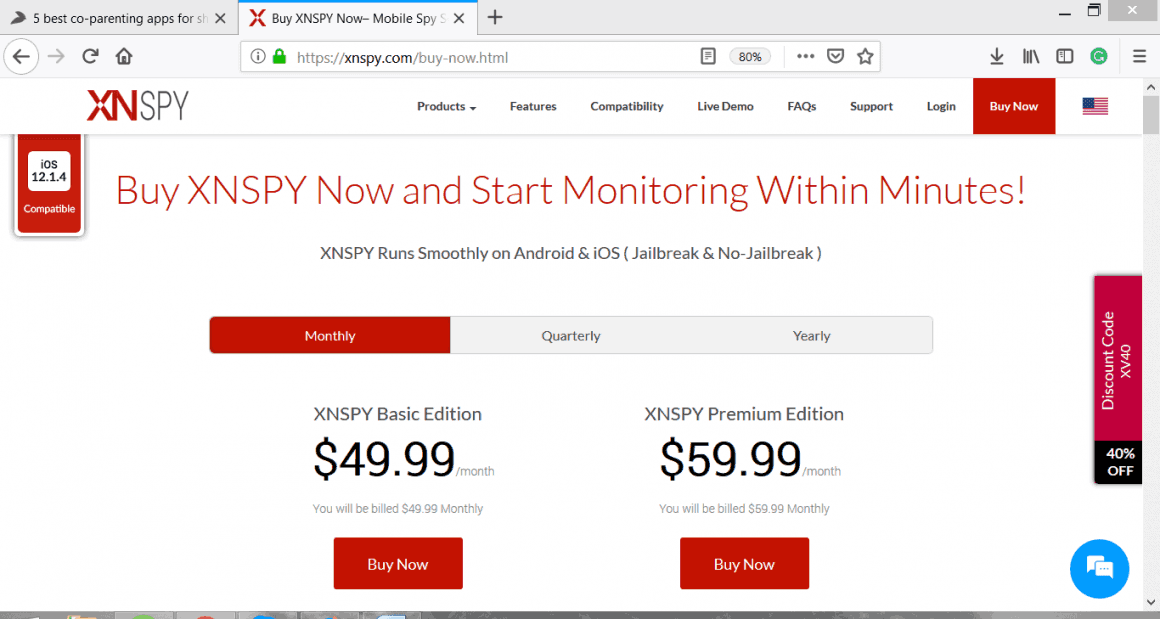 Quarterly package offers: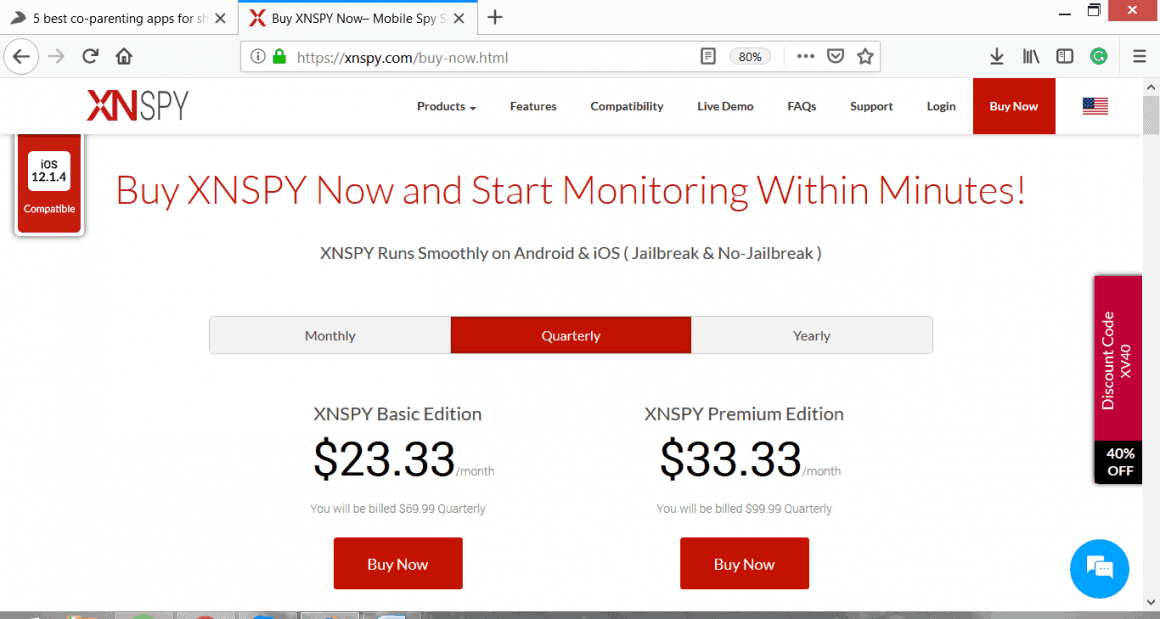 Yearly package offers;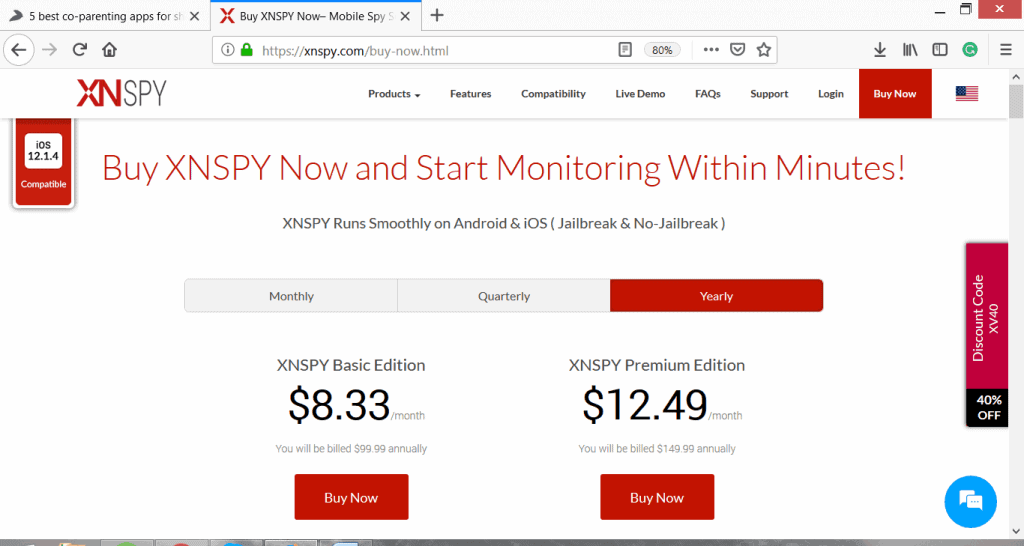 With basic and premium editions, you can subscribe to any one of the packages based on your preference of features you wish to access. Later, if you wish to switch to a different package, you can do it after your subscription expires.
How is their customer support?
XNSPY Customer Service is efficient and 24/7 available. They are always on their feet to assist their customers through any problem they might face with the product. Since customer satisfaction is the ultimate goal and priority of the whole team, the customer support staff is always there to guide the customers without any delay.
Overcoming the Limitations 
Like every other technology, XNSPY also faces some limitations. These curbs are inflicted by external factors. For instance, in order to gain access to the data on an iPhone, iCloud should create a backup every few hours later but some users tend to change their settings to never make a backup. Since there will be no backup; the monitor will not be able to access data through XNSPY. To overcome such a problem, Xnspy users can change the backup set by accessing the target iPhone once in order to avoid any inconvenience.
Conclusion
XNSPY iPhone monitoring app aims to provide customer satisfaction, but this particular product can be used for unethical purposes due to which the product can lose its integrity. That's why the customers should be responsible while acquiring such a service for the purpose of ethical monitoring. Otherwise, XNSPY is a must-have app for those who wish to monitor mobile phones for crucial reasons.