Panasonic KX-PRW120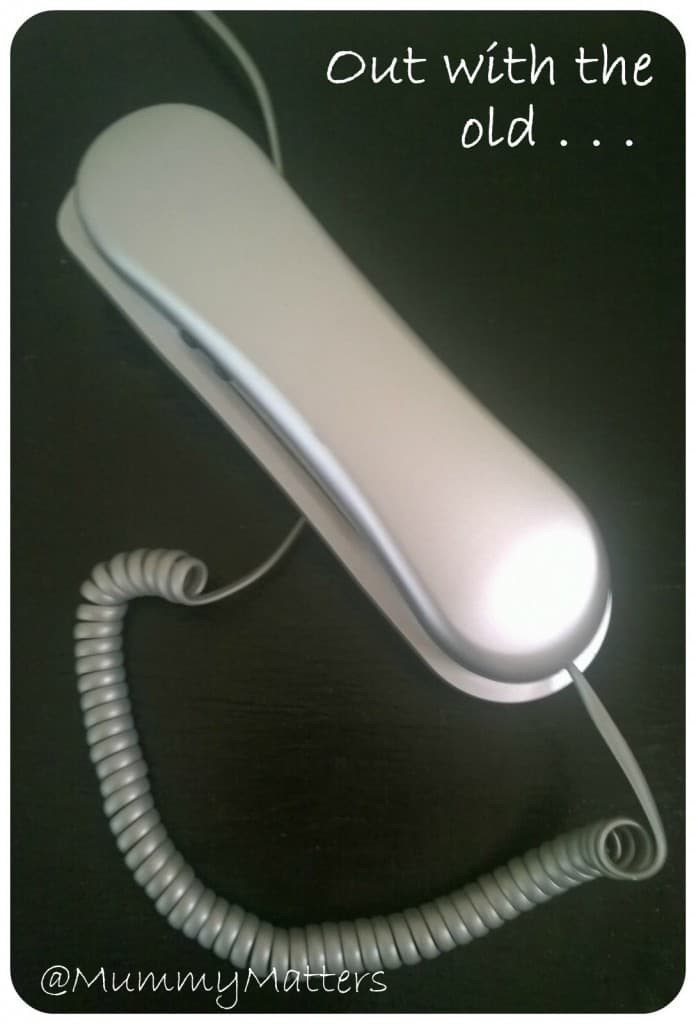 Premium Digital Telephone and Answering Machine with Smartphone Connect
I was excited when the Panasonic KX-PRW120 landed at our door. Well, you would too if this was your current home phone!
It's sleek, it feels like a premium product (because it is). There is a nice weight to the handset, it doesn't feel like a cheap plastic immitation because it isn't. I worked my way quickly and easily through the set-up process but sadly this was where I realised that the KX-PRW120 wouldn't work as it should in our house.
Features:
2.2inch LCD Colour Display making numbers and text clear and easy to read. On-screen graphical interface provides a simple and intuitive experience. Large, well defined buttons make it easy to navigate and input.
Smartphone Connect function to widen communication abilities. Using Wi-Fi and the Smartphone Connection Application it is possible to register up to four devices; smartphones and tablets can be connected as additional devices meaning you can answer landline calls from your smartphone, transfer calls between devices, set up conference calls and use your tablet as an intercom.
Clear phone conversations thanks to the error-correction system even if you're away from the base.
The Noirse Reduction function will cut out some background noise from the other end of the line – perfect if that person is in a busy street or has noisy children nearby.
Caller ID feature will convert text to speech if you have a caller ID service enabled by your service provider giving you a vocal announcement of who is calling so you don't even need to look at the phone.
Minimise unwanted or nuisance calls with the call barring function which works in conjunction with caller ID.
One Touch Eco Mode – exactly what it says. One touch of the ECO button and signal output is greatly reduced which saves energy and money on your energy bills.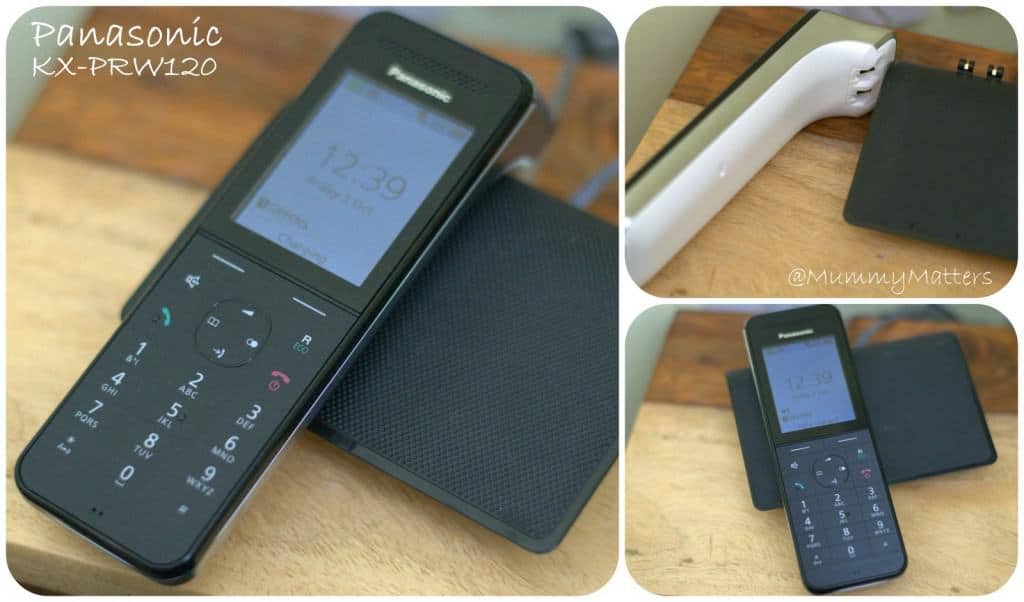 Hubby and I both have Windows Phones which unfortunately do not have the Smartphone Connect app and our iPad 2 also doesn't have the Smartphone Connect app so we are unable to access those functions. Of course, looking at our old phone above there's no way that we had access to the app on that either so we haven't lost out and the Panasonic KX-PRW120 is still a very smart phone. We have found it very easy to navigate, the buttons are large enough that you don't catch more than one at one and it's clear to hear the person on the other end. Jelly Bean has taken quite a fancy to it and steals it from it's base. Thankfully I have discovered that if I press the base it 'calls' the handset so I don't have to play 'hunt the handset' for too long!
DISCLAIMER: We were sent the Panasonic KX-PRW120 for the purpose of this post. All words, images and opinions are my own and may not be copied without my permission.