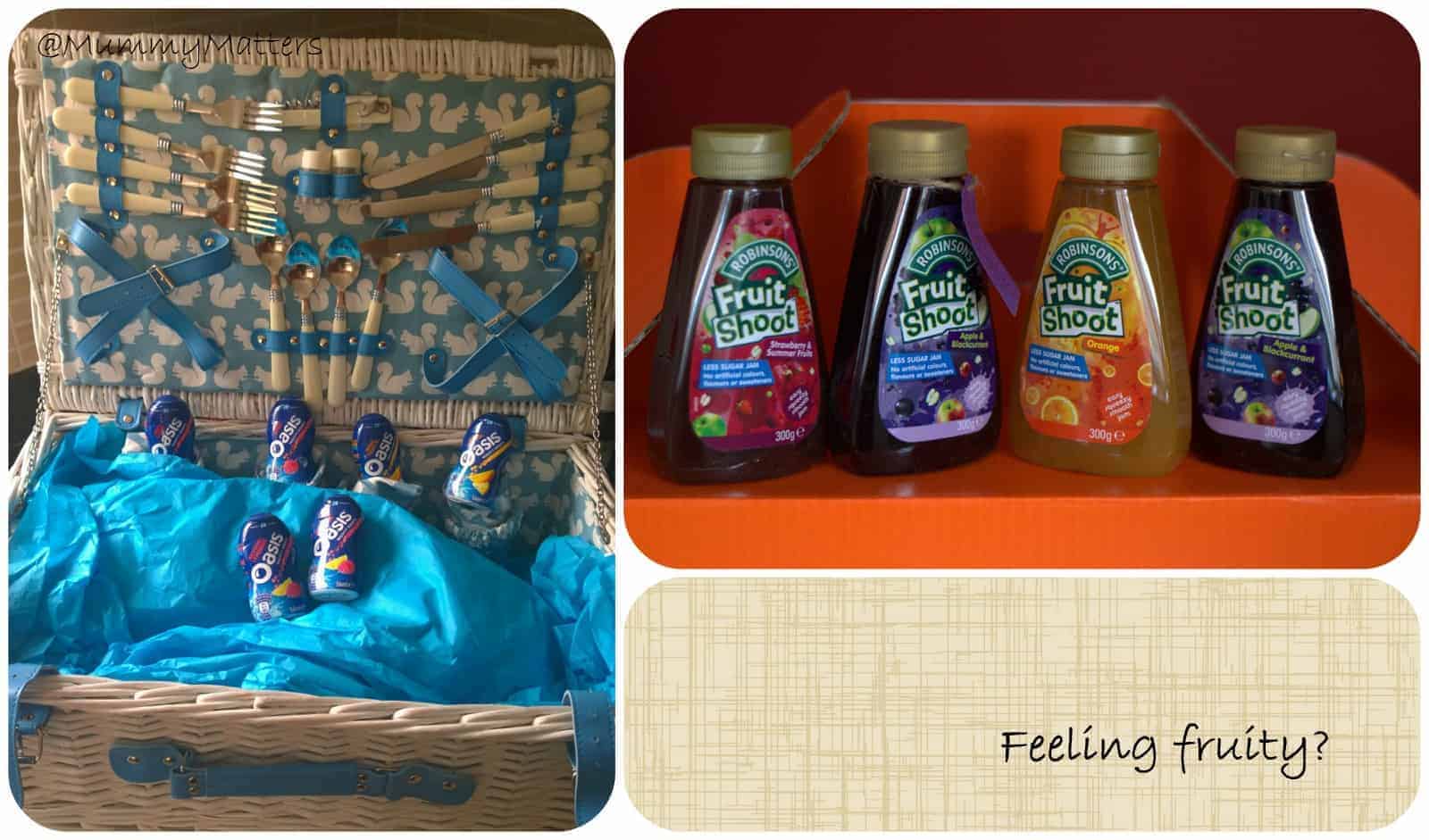 Feeling fruity?
Come on, own up, how many of you have clicked on this post hoping to find something a little naughty? Shame on you, this is a family blog don't you know!
It won't have gone unnoticed on Mummy Matters about the fun and games we have had trying to get a balanced diet into Little Bean. We try everything we can to make foods more interesting for her in the vain attempt that it will entice her to try something new or to sneak the odd 'good' thing in here or there without her noticing.
Fruit Shoot Jams
My recent conquest has been jam. Ordinarily I would argue with myself on this one, on the one hand Jams contain lots of lovely fruit to count towards her 5-a-day but having recently made some jam ourselves, I was more than a little shocked to see how much sugar goes into making jam (I'm lazy when it comes to reading labels on food). BUT then Robinsons Fruit Shoot Jams came to fight the argument because they contain 30% less sugar than standard jams and marmalades, no artificial colours, flavours or sweeteners AND to make them even more perfect for Little Bean, they are smooth, SMOOOOOOOTH I tell you! They contain 45% fruit which makes Mummy happy and one final string to my bow in the argument with Little Bean as to WHY she should try it?! They have the same logo (obviously) as the Robinson's Fruit Shoot Apple & Blackcurrant drink that she likes so she knows that it tastes the same. WINNER!!!
Also in the range there are Strawberry & Summer Fruits and Orange. I didn't even have to try to persuade her with the Orange because she said "I like orange Fruit Shoot drinks". Hallelujah, finally one battle I don't have to fight.
Now if Little Bean was your 'standard' child then she could try it mixed into porridge (but she doesn't eat porridge), squeeeeeezed over ice-cream (but she will only eat chocolate sauce with ice cream), squirted into natural yoghurt (but she won't eat natural yoghurt) or on toast/in sandwiches (success!)
Once all the Jam has been eaten you are left with some fab squirty bottles which can be used for water fights or for storing paint!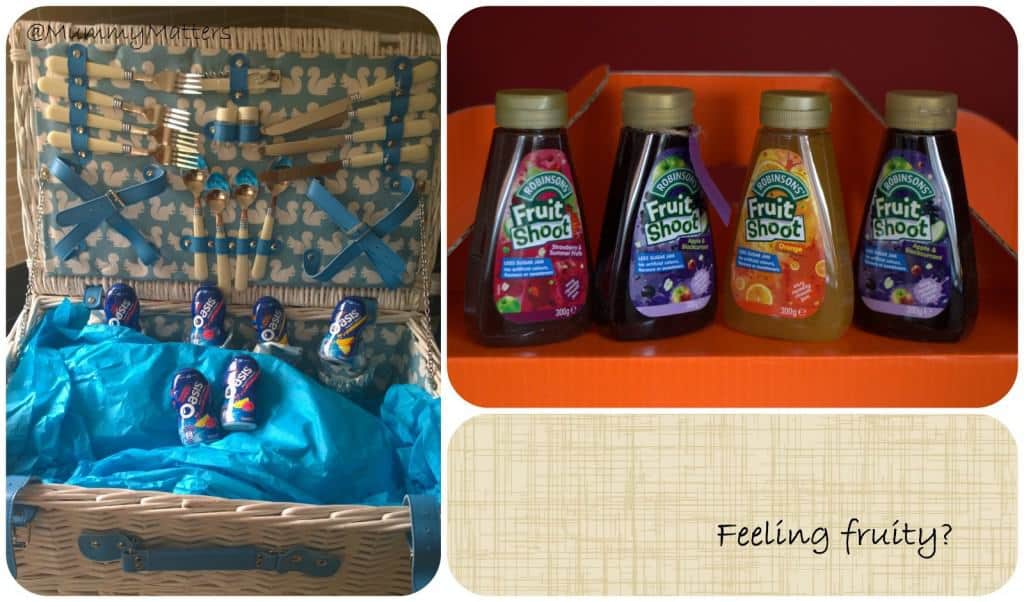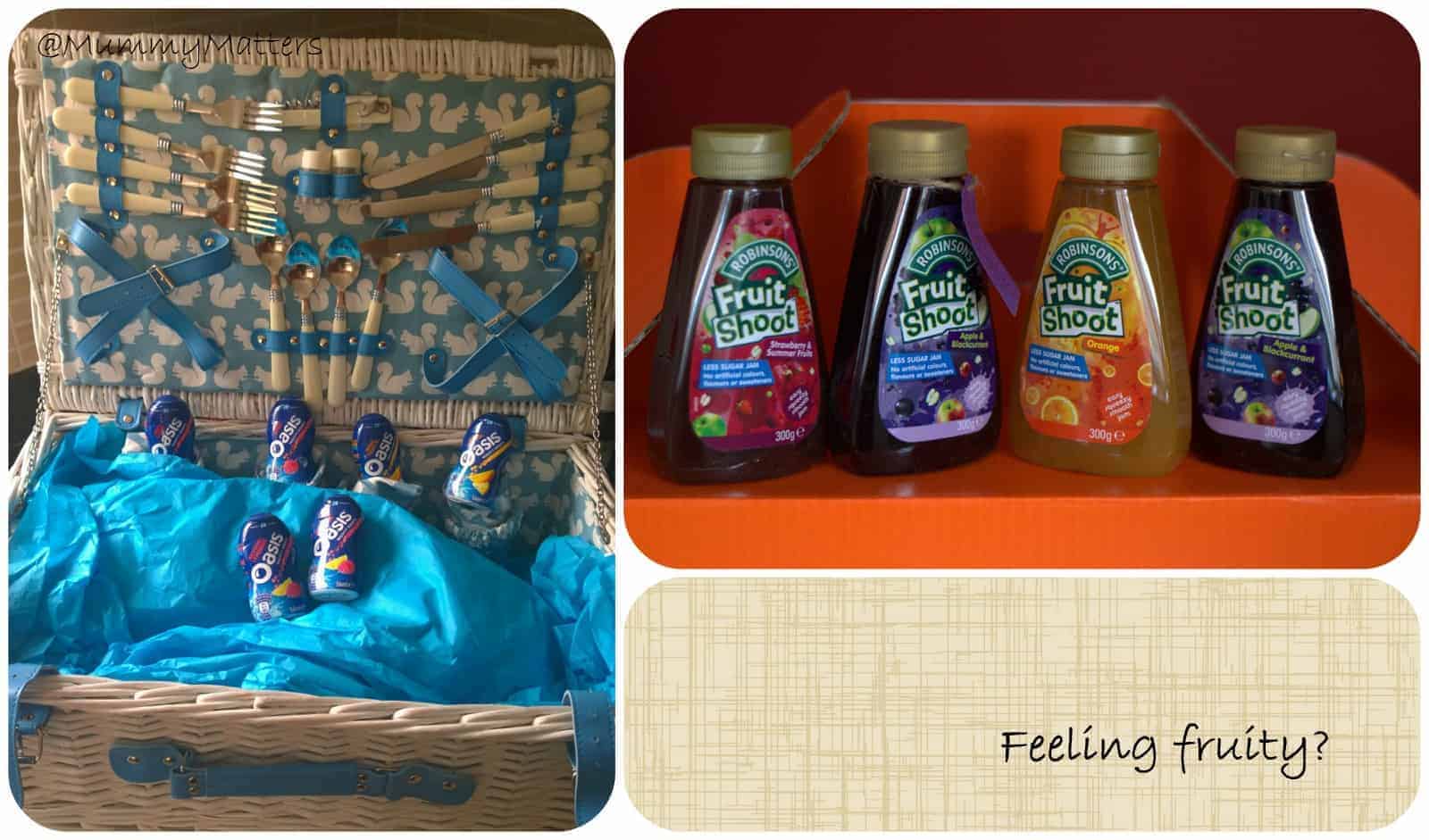 Oasis Mighty Drops
The other issue we have with all of the Beans is getting them to drink! All of them suffer with constipation but no matter how many times we tell them they need to drink more water, it falls on deaf ears. But over the Summer we tried Oasis Mighty Drops and they were a hit. We also bought a counter top water dispenser so the Beans could feel more grown up about making their own drinks.
Oasis Mighty Drops are small, portable bottles of super concentrated water 'cheerer uppers', enough to make 28 full of flavour drinks. They were perfect for our numerous camping trips and picnics because they didn't take up stacks of space or if we were out and about we could just buy a bottle of water each, give it a squirt of Oasis Mighty Drops and we each had our own refreshing drink.
I think the addition of the water dispenser and the mini-bottles of squash have been just what we needed to spark their interest in drinking. The novelty hasn't worn off yet so I'm hoping that drinking regularly now has become a habit.
DISCLAIMER: We were sent all flavours of the Robinsons Fruit Shoot Jams and Oasis Mighty Drops for the purpose of this post. All words images and opinions are my own and may not be copied without my permission.