Ommie and the Magical Garden – Active Yoga for Children
DISCLAIMER: We received Ommie and the Magical Garden in exchange for our honest opinion. All words, images and thoughts are my own and may not be copied without my permission. I have not been instructed what to write.
A few months ago, when I was worried about how stressed out Little Bean could get herself, she would get so upset that she didn't know how to calm herself, and afterwards, she would be embarrassed and frightened by how out of control she could get. At that time, I decided we should try doing Yoga together, so we began following a Yoga Challenge on YouTube, and I'm pleased to say she took to it like a duck to water. It also had the desired outcome in that she became calmer, more able to control herself and take herself away from a situation when she became upset. Not EVERY time but most of the time, and that made us both much happier.
Introducing Yoga to children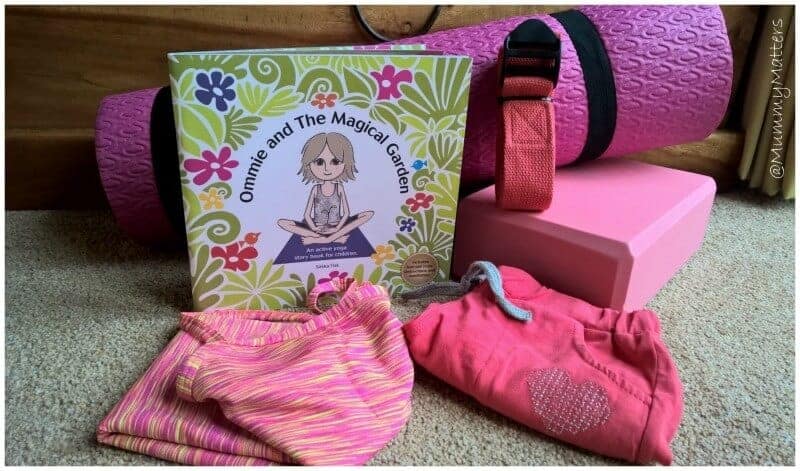 Initially, we would do Yoga in the morning before school, but then we had to stop once when we were poorly for a week or so, and then again, I sprained my ankle. I became aware that this meant that Little Bean had stopped Yoga too and could see that she missed it. Her 8th birthday was approaching, and I knew that my Mum had bought Little Bean a new Yoga mat, clothes and accessories, so it seemed like the perfect opportunity to get started again. Then an email landed in my Inbox telling me about a new Yoga Storybook for children, and I knew it would be perfect for her.
Ommie and the Magical Garden
Ommie and the Magical Garden is the first in a series of illustrated active storybooks for children aged 3-7 years (RRP £5.99). Through a combination of imaginative stories and a simple website that allows children to manage their own yoga practice, Ommie aims to teach children to experience the positive benefits of yoga in a fun, innovative and accessible way that fits into their daily lives.
The brainchild of Sirkka Fisk, graphic designer and qualified Ashtanga yoga and Pilates teacher, Sirkka has combined her skills with her passion for yoga to create a new concept in yoga for children.
Guided Yoga and Meditation
In Ommie and the Magical Garden, Ommie stumbles upon an enchanted garden and, along the path, meets lots of fun and interesting animals. Talking to the animals to find out more about this magical place leads Ommie to an unexpected conclusion. As well as teaching new yoga postures, Ommie helps young children understand that happiness can come from within by simply enjoying and looking after the world around them. Sirkka hopes that through Ommie, young children will enjoy the positive benefits of yoga, equipping them with tools for life enabling them to lead a happy, balanced life.
Benefits of Yoga for children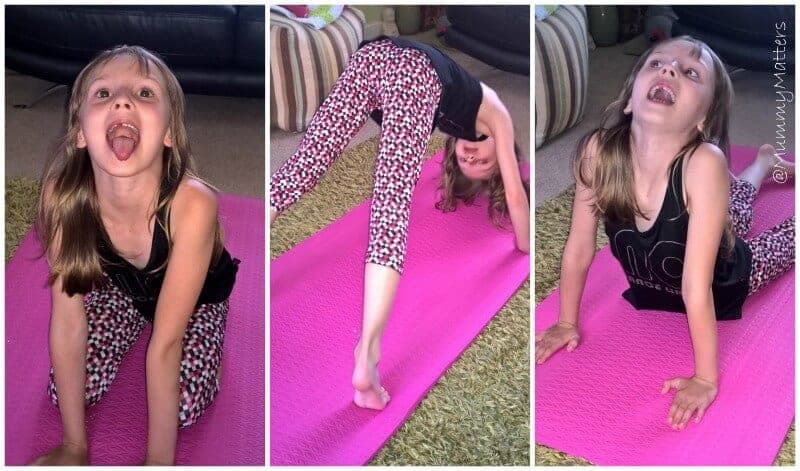 Stress can come at children from all sorts of areas; family life, school tests, making new friendships or repairing old ones, all kinds of complications can play on their mind. Learning yoga in a fun, interactive way can help children to lead balanced, happier lives.
For many schools, yoga is already part of their daily curriculum, and teachers have noted the improvement in their student's concentration and reduced stress. Yoga helps to promote physical strength and enhances flexibility, improves coordination, focus and concentration. Yoga has also been shown to boost self-esteem and confidence and strengthen mind and body coordination.
What we thought of Ommie and the Magical Garden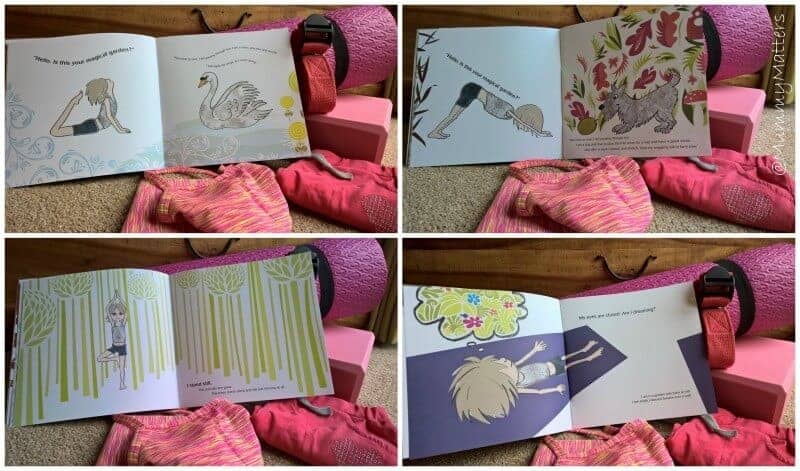 Ommie and the Magical Garden is very pretty and easy to read, and Little Bean quickly recognised the connection between the Yoga postures and the animals that inspired them. Some of these she already knew from our Yoga Challenge exercises and, with the help of her storybook, has started to do some Yoga practice on her own. We aren't using Ommie instead of our Yoga exercises together but rather to enhance it.
Little Bean loves the Ommie character and the pretty colours in the book; she says she finds the book itself calming and likes to read it to herself before bed.