Olly The Little White Van Books
When you bring Justin Fletcher into anything child related you know it's going to be a glowing success and nothing could be more true than with the children's TV series Olly the Little White Van on Milkshake, Boomerang and Cartoonito. Olly the Little White Van is a busy little chap always doing useful jobs and helping everyone. Sometimes he gets things wrong but hey, doesn't everybody from time to time? Olly the Little White Van teaches children an important message that as long as he is always trying his best and being considerate of others then that's what really matters.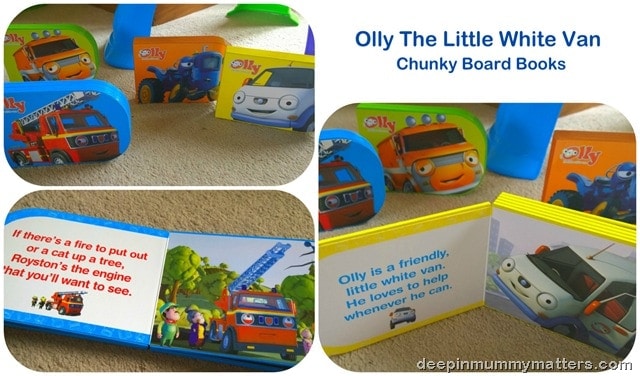 We received some gorgeous Olly the Little White Van books to review and the boys LOVE them. The Chunky Board Books are perfect for both boys. For Jelly Bean, they are perfect for his little hands to hold without me having to worry that he is going to destroy the book in two seconds flat. He loves the bright colours and friendly faces in the illustrations. When I read them to him he enjoys the rhyming verses and the stories are long enough to entertain him but not so long that he gets fed up. For Beanie Boy, he too loves the rhyming of the verses but from the reason that at the moment he enjoys trying to learn the books himself as he cannot read yet but he memorises stories so that he can 'read' them to himself. The rhyming helps him to commit the words to memory.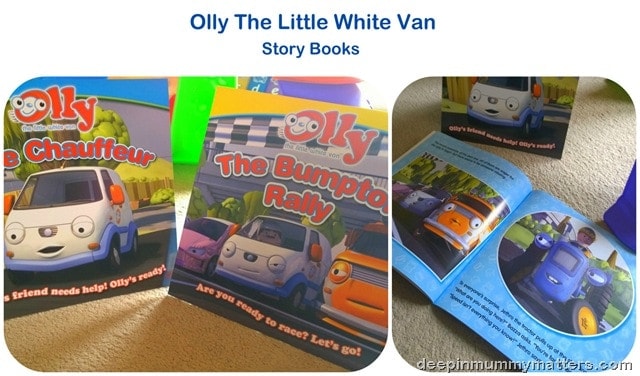 The story books have the same bright and engaging illustrations but have longer stories and 'paper' pages so they are not so good for the little fingers of Jelly Bean but they are great for snuggling up with Beanie Boy (and even Little Bean who enjoys them). Beanie Boy will ask lots of questions after reading these books together, he is a very thoughtful little boy so I think he feels a connection to these stories. I personally love these books for their size too as they are think enough to slip into the back of my changing bag on a day out so that we can enjoy a story when travelling on the train.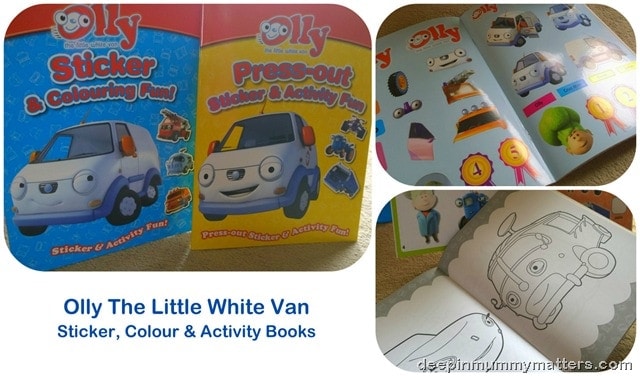 Activity books are always a winner with my children as they love to get creative. There are lots of lovely activities to keep them busy which encourage practising their skills in problem solving and logic and being a family who loves camper vans we were very happy to find the colouring page for the Camper Van.
The books are published by Autumn Publishing and have been created, written and animated in the UK.
Board Books RRP £3.99
Activity Books RRP £4.99
DISCLAIMER: We were sent the above books for the purpose of this post. All words, images and opinions are my own and may not be copied without my permission. I have not been instructed what to write.