NIP+FAB Makeup at Superdrug | Beauty Review
NIP+FAB makeup is a beauty brand that has been around for a few years now and is still favoured among celebrities, beauty bloggers and beautiful people worldwide. Then there's little old me! In the years before motherhood, I wouldn't have dreamt about leaving the house without having mascara and lipstick as a bare minimum on my face. On becoming a Mum, at the time when I probably needed makeup more than ever so as not to scare passing children on the street, I was just happy to make it out of the house with a baby and a changing bag.
Time for Me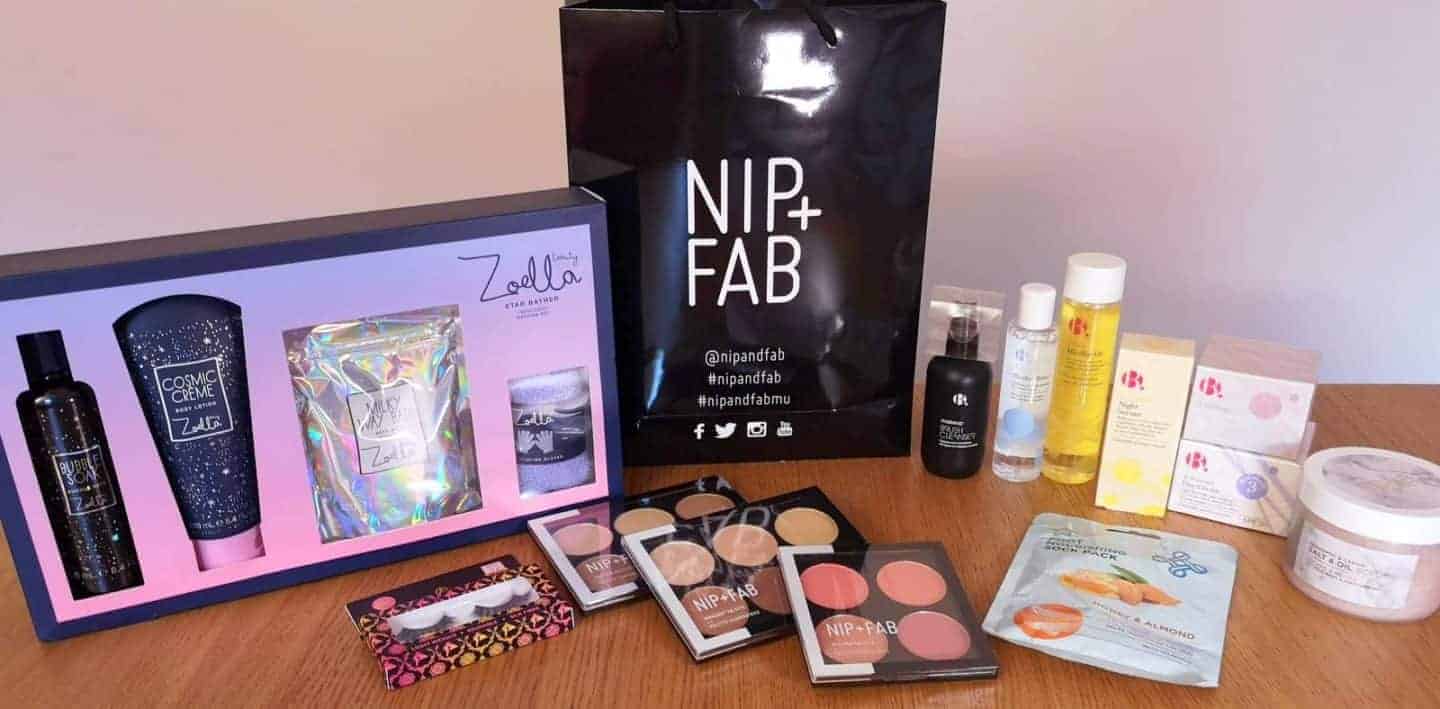 Over the past year or so since Albie started school, I have begun to find more time for myself. I have joined the gym in an effort to tone up and lose weight (and then I fractured my ankle), I have taken a keener interest in fashion and now? Now, I am giving beautification a whirl once more. Superdrug heard that I was feeling a little blue after ankle-gate so they sent me a bumper box of beauty goodies. Today I want to share with you my NIP+FAB experience.
What did I receive?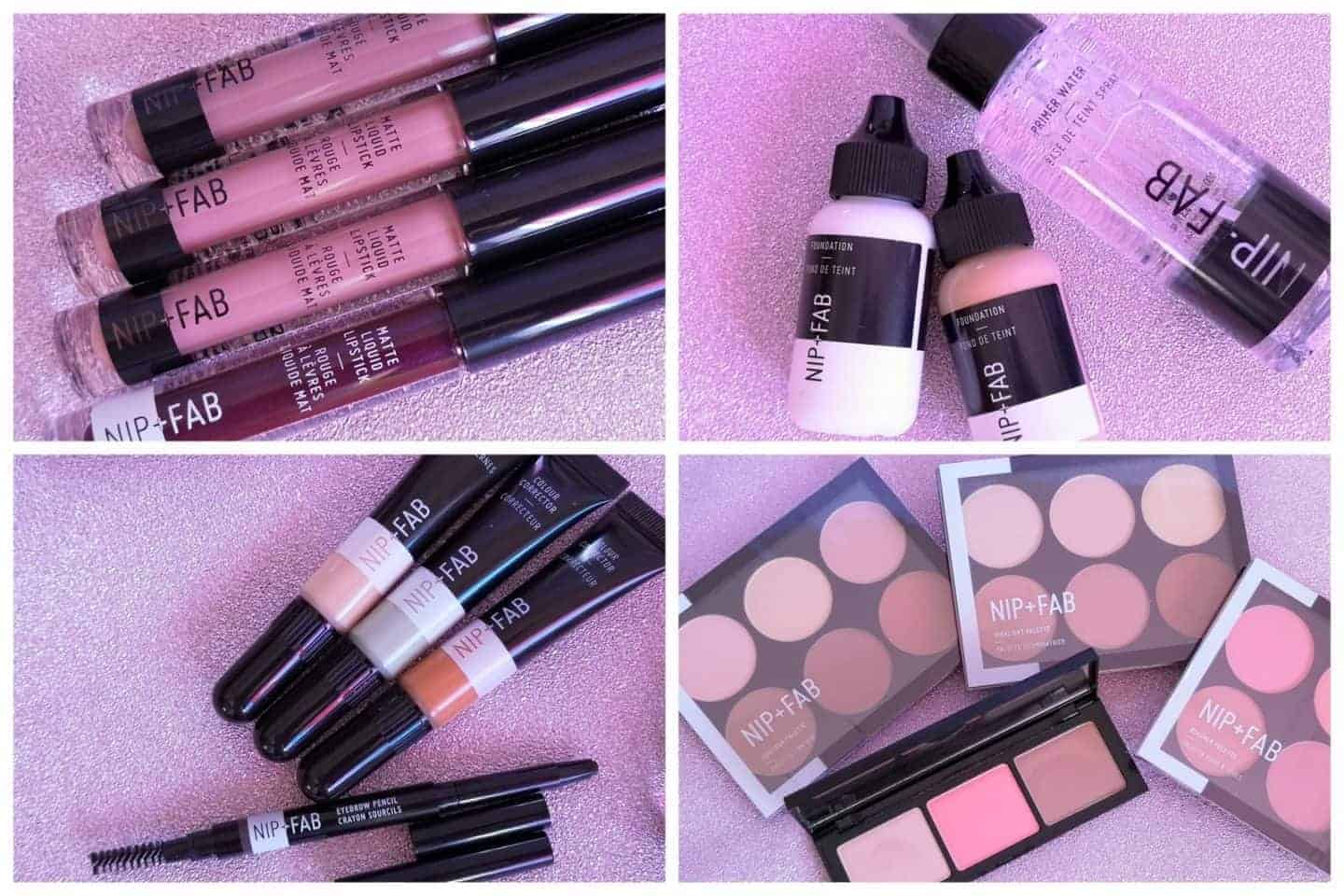 Primer Water
Foundation #15
Foundation Light Mixer #00
Colour Corrector Peppermint
Colour Corrector Terracotta
Concealer
Travel Palette – Light/Medium
Blusher Palette – Blushed
Contour Palette – Light
Highlight Palette – Stroboscopic
Matte Liquid Lipstick – Pink Lemonade
Matte Liquid Lipstick – Spice
Matte Liquid Lipstick – Black Grape
Eyebrow Pencil Brown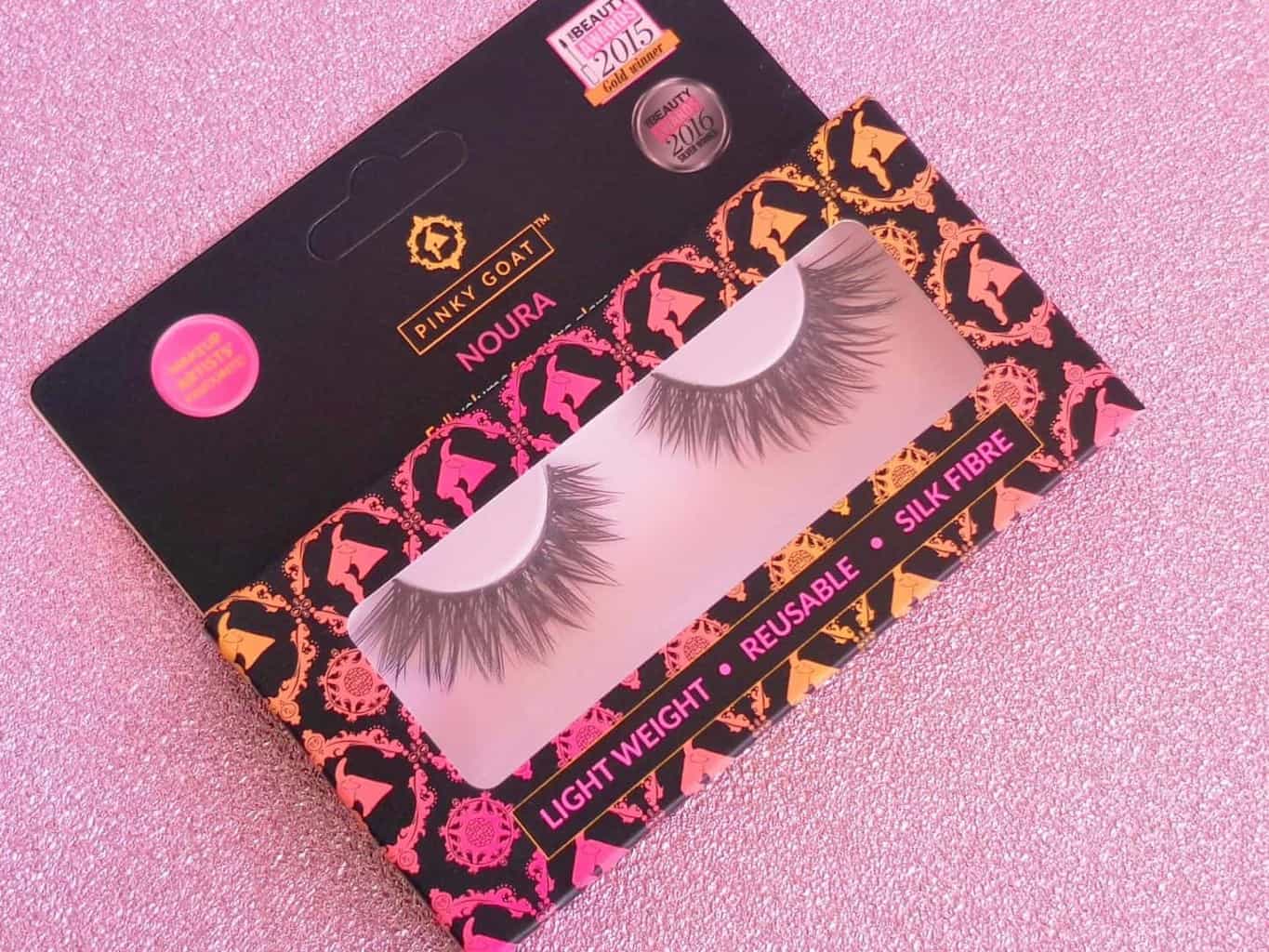 I also received a set of Pinky Goat False Eyelash Strips in Noura.
First Impressions
This is my first experience with NIP+FAB products, although I have heard of them before it's not a brand I have encountered. I really like the simple black and white packaging, it looks clean and modern and doesn't feel 'cheap'. I also liked that it wasn't overly girly as some products can appear. Although I have heard of Primer before, I had never heard of Primer Water so I was intrigued to give that a go, I had no idea what the Foundation Light Mixer was for and I was anxious about trying out the contour and highlighter palettes. See, I told you it's been a while since I have followed the make-up and beauty trends.
All About The Base
After a quick search on the NIP+FAB website, I discovered that the Primer Water refreshes and hydrates the face, giving a great base for your makeup. The Primer Water contains glycerin which acts as a glue to keep your makeup looking great throughout the day. I gave myself a quick spritz and allowed it to dry before balancing out uneven skin tones with the colour corrector and concealer. I used Peppermint on red around my lips and nose, and blended concealer under my eyes to even out the dark circles ready for the foundation.
I love the concept of the NIP+FAB foundation, you begin with the shade which is closest to your skin tone. My skin tone is warm olive with slight yellow undertones so #15 is perfect for me. Throughout the year as your skin tone changes with the seasons, you can use the light or dark mixer to blend with your foundation to get the exact tone for your skin. I used a flat top foundation brush to apply and loved how lightweight it felt as it effortlessly blended into my skin for a soft, natural finish.
Contours and Highlights
I watched several Youtube videos on how to apply contour and highlighter but honestly I still just didn't get it. I could see the difference it made to the women on the videos but I'm not sure I managed the same effect on myself. When I looked in the mirror as I was applying I felt like I looked streaky, then when I looked at myself on camera I thought I looked pale. The powders themselves felt very light as I applied them and the colour pigments were good but I think this might take a little more practice for me as I build my confidence. I loved the blusher and have been using these regularly ever since.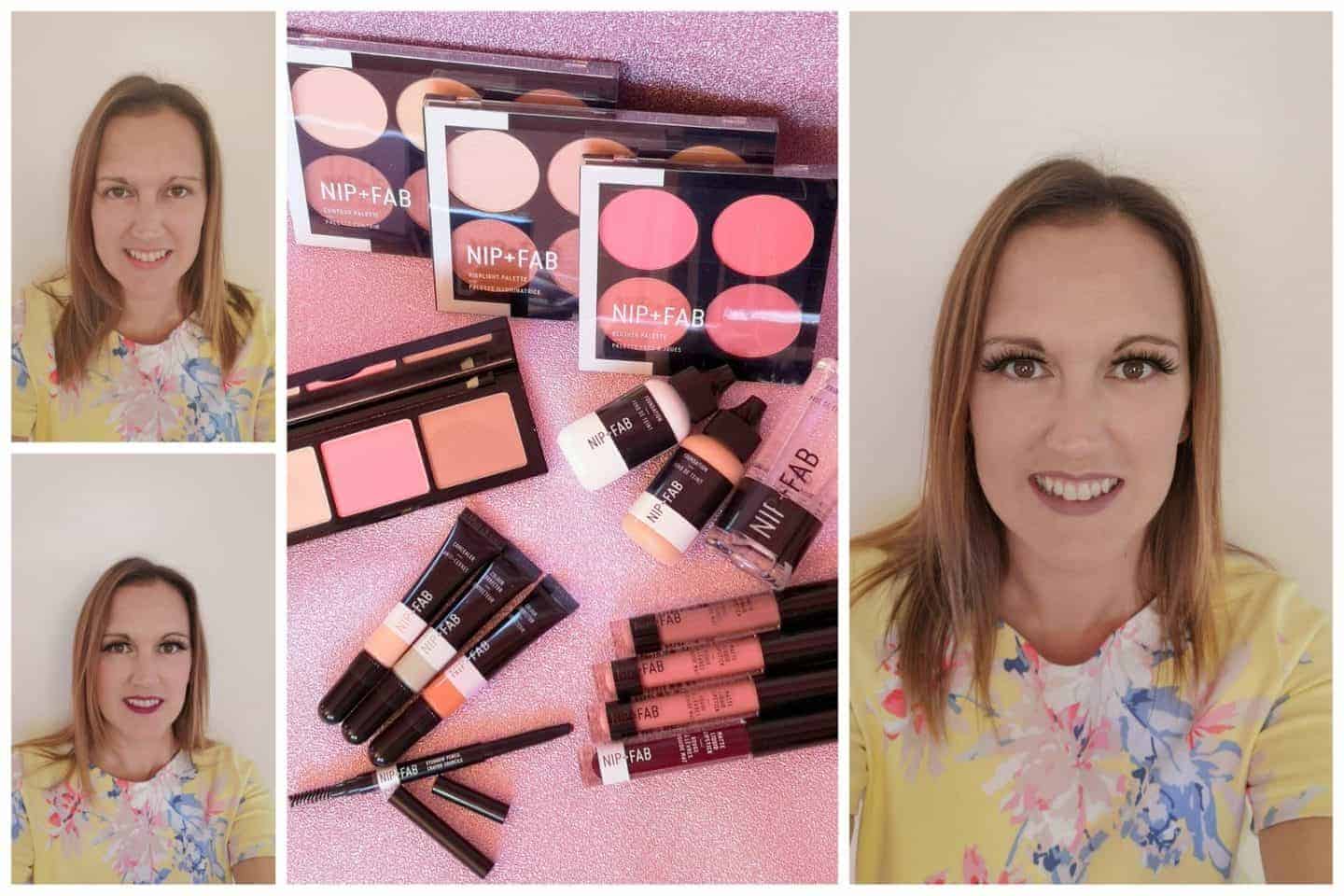 Luscious Lips
As you can see from the before and after photographs, I have created a day and evening look using the different lipstick shades. In these images, I am wearing the Matte Spice shade for daytime and Black Grape for an evening. I have since been wearing Pink Lemonade daily as it is my new favourite 'nude' shade.
Pinky Goat False Eyelashes
I have worn false eyelashes a number of times in the past but generally have only used the individual lashes so this was a new concept for me. I was a little disappointed to find these eyelash strips didn't come with their own glue but luckily I had some of my own to hand. They were surprisingly easier to put on that I expected they would be and the effect was definitely a 'wow moment'. They felt very lightweight and would be perfect for a glamorous night out (hmmm when was my last glamorous night out I wonder??). I had the Noura design which is a double layered, cross-hair design so do not require mascara and be worn up to 10 times.
Conclusion
It has been five days since I first tried out the makeup. I have continued to use it every day and have felt so much fresher faced as a result. I'm still not 100% confident with the contouring but I think I might pop into my local store and ask for a demonstration so that I can see the results I am aiming for on myself.
I shall definitely be looking at NIP+FAB at Superdrug to see what other beauty treats I can find for myself in the future. The individual prices start around £6 rising to around £15 or you can buy the hero sets for £95 which are amazing value for what you get in them.
If, like me, you often feel too pushed for time to wear makeup pop over to this post where I shared my quick beauty tip along with other time-short bloggers.