New Normal Parenting: How to Stay Happy and Calm at Home
Soon we will see the day when we can again go to offices, schools, cinemas, or malls, but while that happens, we must look after our health and wellbeing to be the best companions and guides for our children.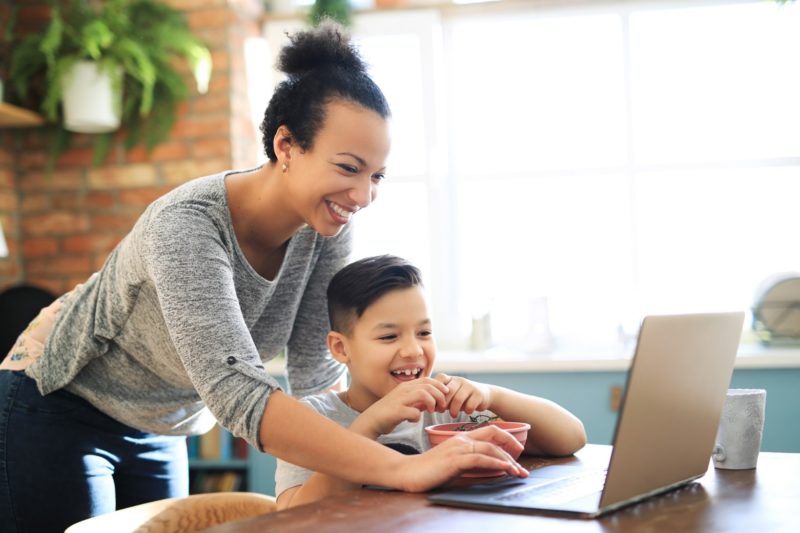 We are now living what experts call the new normal. COVID-19's arrival has genuinely transformed our lives. We've had to change the way we connect with others, the way we work has changed, and our kids have had to adapt to months of studying and learning through a computer. It has undoubtedly been difficult for all of us, but as time has passed, we have adapted and, at the same time, we have developed new life routines to feel more relaxed and prevent the virus from spreading.
New Normal Parenting: How to Stay Happy and Calm at Home
Working from home has forced us to set up a home office with good things and not so positive things, so we must seek a balance for our well-being so that the difficulties that arise do not alter our physical and mental health.
The transition from working in an office to working from home has been difficult. As parents, we know that we need to feel good to support our children and be more effective at work. We must keep looking for activities and practices that help us be relaxed, happy, and healthy.
Here are few ideas of things we could implement to take care of ourselves every day.
Morning Meditation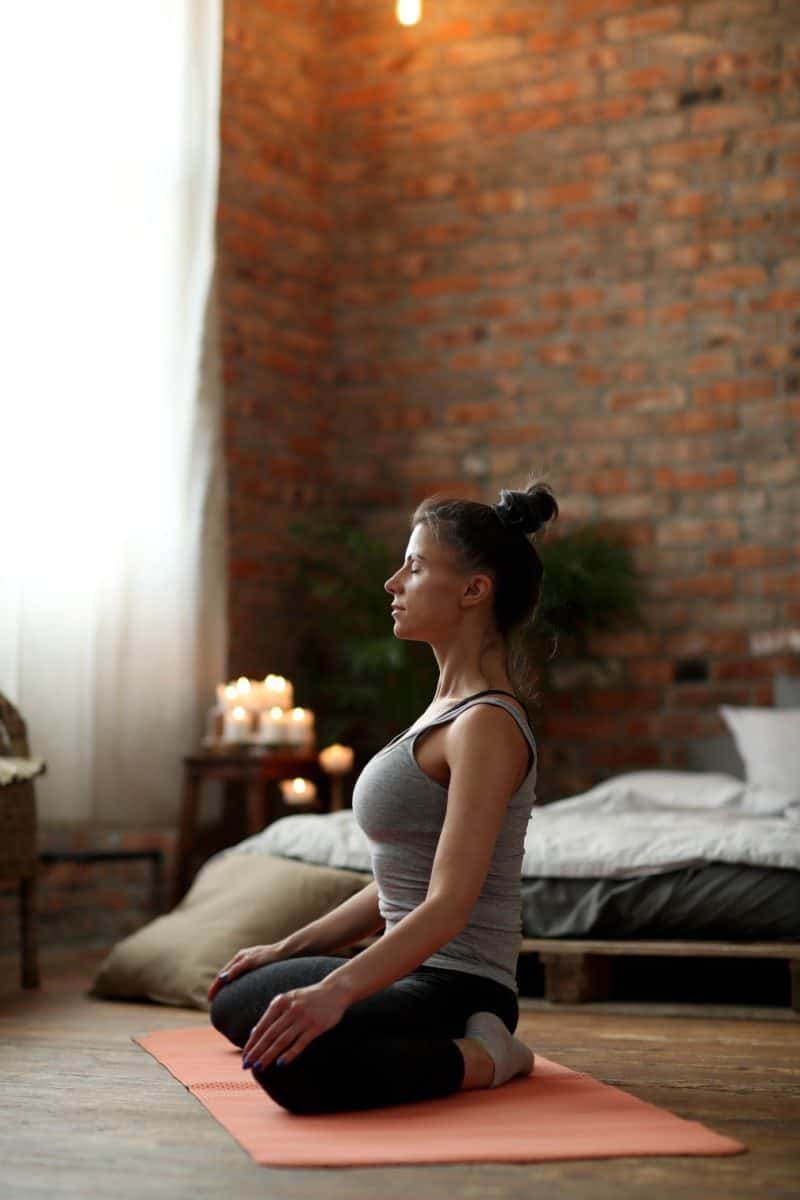 When our way of life abruptly changed, we started to feel worried and stress in a way we had never felt before. Meditation is an excellent method for reducing stress and anxiety. It teaches you how to manage negative feelings, stay present in the moment, and be more tolerant, patient, and creative. I understand how hectic our everyday lives are, but devoting only 5 minutes of our day to meditation will make us feel better. Nowadays, meditation apps are of great help for mindfulness practice. You can do it anytime, anywhere, putting the power of meditation in the palm of your hand.
Improve Your Home
Within the house, try to physically divide your home office, school, entertainment, and exercise space. Children must realise that there are times when mom or dad needs privacy in the home office. It may well be as easy as creating signs to hang on the various spaces' doors or windows for different activities. At-home entertainment and exercise are just as important as learning and working, and we need to distinguish between the area where we will have our movie or game nights and the place where we'll set up our home gym.
To remain happy and safe at home, we need our home to be a family-friendly oasis of peace and relaxation. You can refresh your home's colours, rearrange the furniture, and add more plants and flowers to the interior; they have a calming effect because they are always pleasing to the eye and smell. Studies have shown that plants can ease stress and make people feel calm. According to a Harvard University study, women who surround themselves with plants live happier and longer lives.
Create a Family Menu
Cooking becomes a mental challenge for many parents because family members' preferences are always disparate. Talking about meal choices as a family will help to lighten the burden of daily cooking. That way, we'll agree, and everybody will feel like their needs were considered when created the menu. Designing a weekly menu together can make grocery shopping easier.
Be Active Stay Healthy
Doing your workout routine at home and simple things like walking your dog, gardening, laundry, and window washing will help you stay healthy. Going to our offices kept us busy until COVID 19. We need to find new ways to move now that we are operating from home. Try getting up from your desk a few times a day; sitting for long periods is terrible for our health, and we can also set aside time to go from sitting to standing at the kitchen counter or a standing desk.
Experts have stated that exercising outside and in a socially isolated environment is the best way to remain healthy. Long walks have become a part of many of our daily routines. Walking is a mind-clearing, mood-improvement, and heart-and-bone-strengthening exercise that helps us clear our minds, improve our mood, and strengthen our hearts and bones.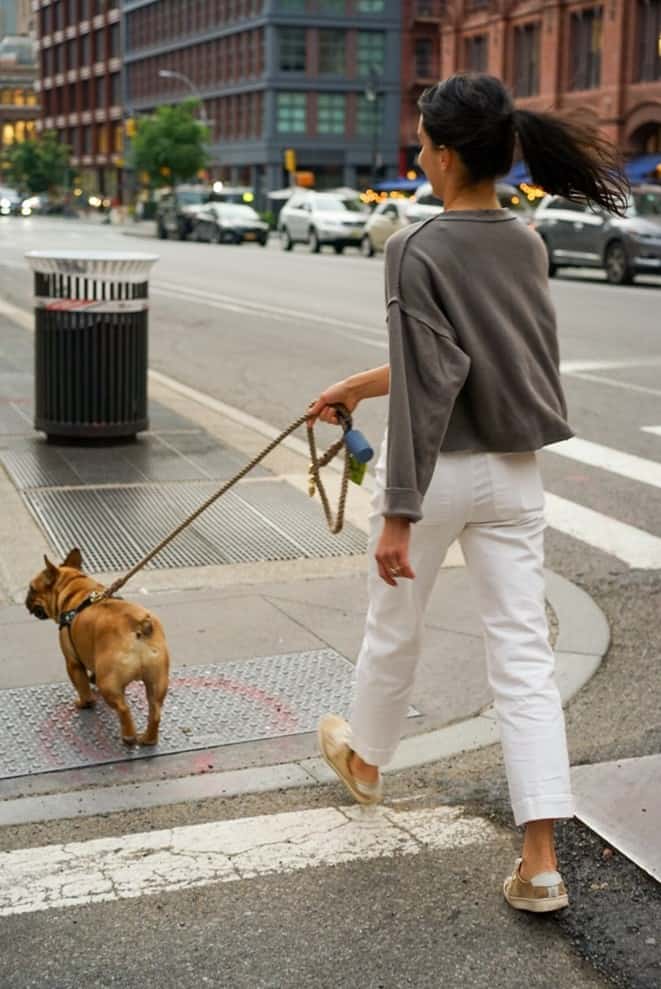 Now our entire lives have changed; to maintain our health and safety, we must remain most of our time at home. We are going through a tough time, but the Covid 19 vaccine has arrived, and we will soon see the day when we will feel safe for ourselves and our children. We will eventually go to offices, colleges, cinemas, malls, and amusement parks, but while that happens, we must look after our health and wellbeing to be the best companions and guides for our children. Let's keep searching for how to live this new normal in the best possible way for our mental and physical health.
More self-care tips to keep you calm and happy