Your Guide To Choosing The Perfect Vehicle For Your Family
With drivers keeping their cars longer than ever before and the average age of all cars on the road being over 11 years, it's safe to say that you'll likely have your next vehicle for quite a while. However, it's easy for those looking for the right car to feel quite overwhelmed with the number of options and features available. Whether you're looking for a new car for your new teen driver or something for the whole family, here are just a couple of key considerations to keep in mind while car shopping.
Safety — a top priority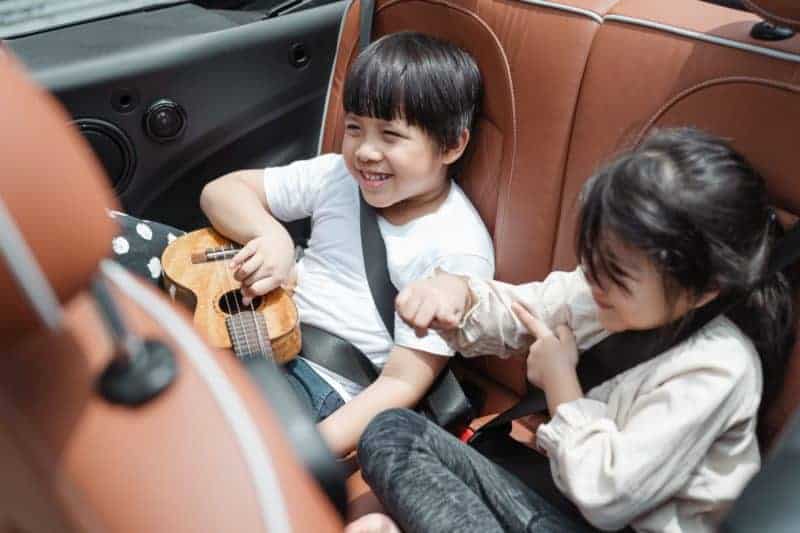 Safety may already be your top priority when looking to purchase a vehicle. Still, besides checking and comparing ratings and reviews online, there are a few other safety-related aspects to add to your list when doing your research. For example, while looking into crash test ratings is always a great idea, ensuring to check up on other things — like the rollover resistance if you're considering a taller vehicle like an SUV — should be another concern. Other features, like the right safety belt, are important considerations: the three-point lap and shoulder belts provide the most protection in the event of an accident.
Space considerations
Space is another necessary consideration for any parent looking to buy a new vehicle, and the needs vary from family to family. For example, a mid-sized vehicle with a good reliability rating like that of the 2021 Chevrolet Malibu would work well for families that don't need extra trunk room. Other, larger vehicles present an array of options for those who do need the extra space. Perhaps one useful feature for those wanting to maximise space potential is the ability to fold down the back seats — which is commonly seen with vehicles like vans or SUVs. Not only will this allow you to seat extra people, but the option to fold the seats down will give you a major advantage whenever you may need the space. Ultimately, this feature will make grocery trips, road trips, camping trips, and sports events all the more easy by allowing you to haul more (and making the journey more comfortable).
Searching for a new car for your family is often a daunting and stressful event that takes a considerable amount of time. However, by planning and taking into consideration safety and space options, you'll be able to find the perfect vehicle in no time at all.