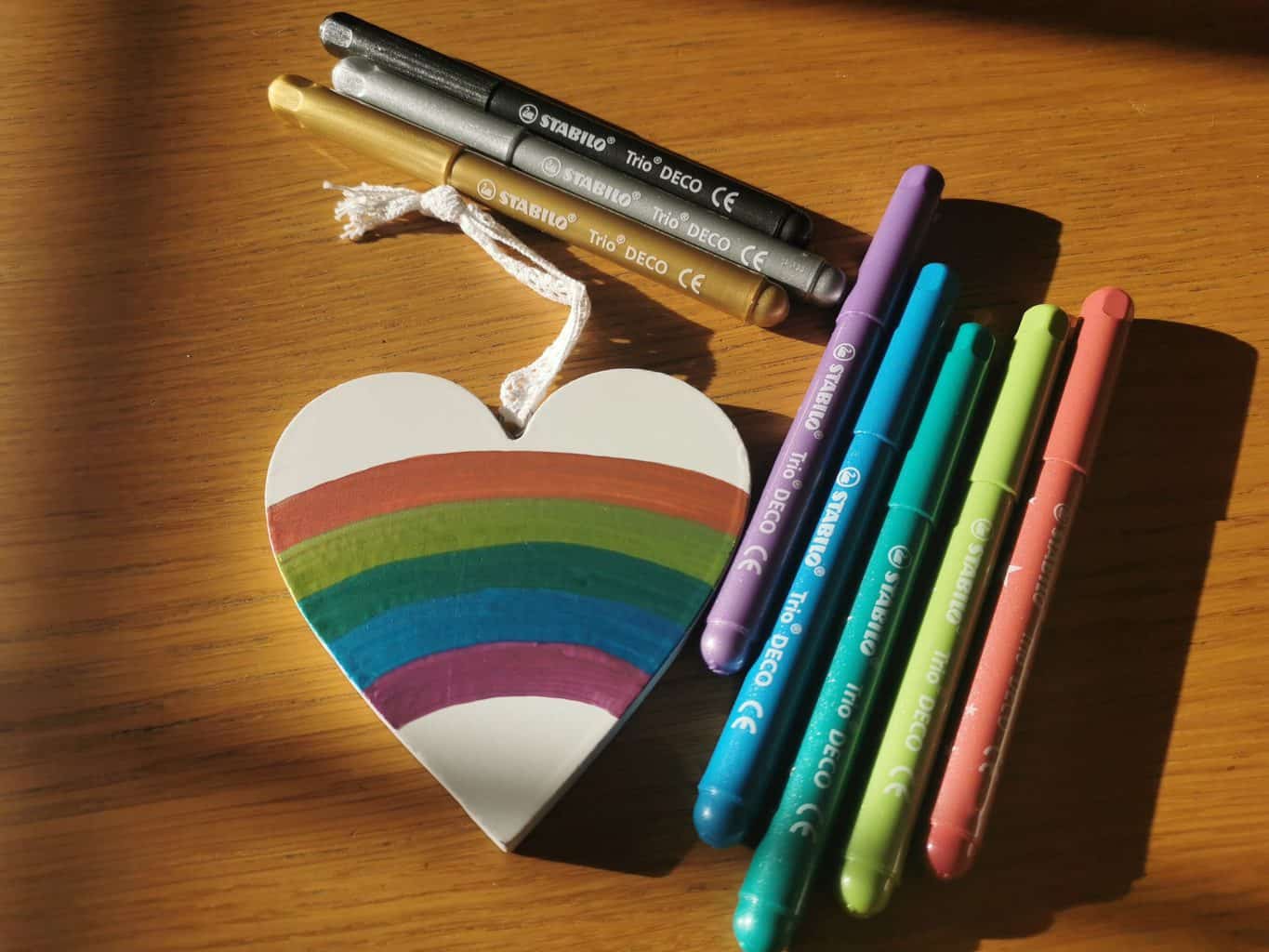 National Stationery Week Favourites
It's one of my favourite weeks of the year, National Stationery Week, in case you wondered. It's that week of the year where you are actively encouraged to shout it from the rooftops that, yes, you are in fact a stationery geek! I'm not even afraid to admit it. One look at my desk, dining room and bedroom cupboards would quickly give away one of my worst kept secrets.
Perfect Timing
If there's one thing that we are getting through a lot of since lockdown, it's stationery! Having three children at home doing schoolwork and two adults working means we use an awful lot of paper, card, ink, pencils, erasers, pens, colouring pens, notebooks and crafts.
Luckily for us this coincided perfectly with National Stationery Week and a few parcels arriving full of the above. It's as though someone knew we would be needing them!
Maped Helix
Squeals of delight filled my kitchen when the Beans opened the parcel containing the Maped Helix goodies (quickly followed by arguments over who was using which set first – oh the joys). To settle the matter, I chose the Window pens first because I wanted to draw a big rainbow on our back door with a reminder to everyone to wash their hands. Every time we leave the house for a walk I would keep saying "don't forget to wash your hands" when we returned so this is just an additional friendly reminder. I might actually keep it up there indefinitely!!
Lillie couldn't wait to get her hands on the Glitter pens and the boys shared the Magic pens. We haven't actually used the Blow Pens yet because we didn't think this was a good time to be sharing something which you put in your mouth so we'll put them to the test at a later date.
The Glitter Pens and the Magic Pens have been a HUGE hit, they have coloured in pictures for the residents of the local care home, pictures for Grandparents and Rainbows stuck up in our windows to bring some colour to the world. I have actually given up putting the pens away now as inevitably they are back out again 10 minutes later!
Stabilo Trio Deco
Look at these little beauties! The Stabilo Trio Deco metallic pens come in a box of 8 colours with a metallic finish. They are fibre-tip pens which makes them perfect for children and they dry quickly. The pens can be used on light or dark surfaces for a dramatic finish. I made this rainbow heart for Lillie and she loves it, she has hung it on her bedroom door.
Lillie used the pens, some card and stickers to create pretty cards to send to her Nanna and Nanny to let them know that she has been thinking of them even though we can't see them right now. She loved using the pens and I noticed that they have already disappeared into her bedroom so I'll have to prise them off her soon.
Staples for the essentials
These are the basics which have seen us comfortably through these first weeks of lockdown. In my bid to get the essentials such as food and health supplies, one thing which didn't factor into my shopping list was stationery for homeschooling. It was remiss of me but thankfully, this bundle from Staples has been exactly what we needed. From the pencils with rubber tips for the boys to gel pens for Lillie, Simon and myself.
Luxury Stationery
I have always preferred to have a nice pen to write with, and Cross has always been the brand of my choice. My favourite is a pale pink and silver pen which I have had for many years and a solid silver Cross Pen which I bought as a Wedding Gift for Simon which was engraved.
Cross Pens
In celebration of National Stationery Week, I received this striking Cross Pen, it's the ATX Brushed Black Ball Pen. It has a comfortable weight to it and the modern industrial styling made it the perfect pen for my husband to carry along with this Moleskine Bullet Notebook.
Moleskine
The Moleskine Bullet notebook is made with 120 g/m² ivory-coloured pages which support a variety of writing instruments. The test pages allow you to try different inks, effects and colours. There is a flap at the back for personalized bullets and colouring coding. A contents page at the start takes you quickly and easily to the page you want, helped by 2 bookmark ribbons to flag where you are right now. A set of stickers in the handy expandable back pocket add another layer of personalisation to your bullets.