My Pride and Joy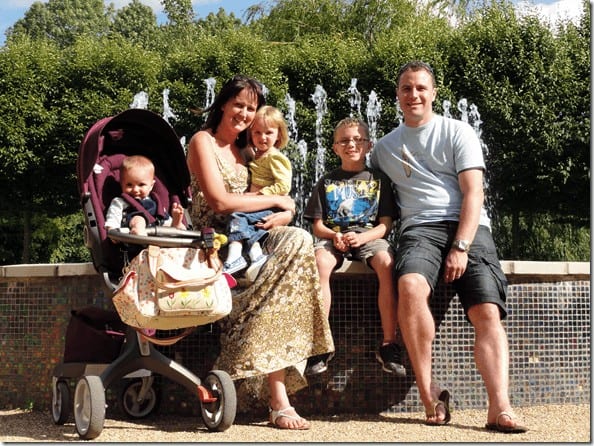 My Family
It goes without saying that my proudest achievement is my family, like all families we have our ups and downs but on the whole life is good for us. Look at our beautiful children, all happy and healthy and all good friends. I love to watch them play together, they have the odd squabbles, they wouldn't be children if they didn't but they are always there for each other when one is upset or hurt. They pick each other up, dust each other off and make each other laugh again. When we visited Lincoln recently and Little Bean became frightened, my heart almost burst open with pride at Curly who offered her words of comfort who told her "I'm your big brother and I won't let anything hurt you". I love peeking into the playroom and watching them when they think no-one is watching them in their little make-believe worlds, this is how I imagined family life would be.
I am proud of my Husband for how far he has come in his career, for enabling me to be a stay-at-home Mum. We always have been and always will be a formidable partnership, we work well together and all that we have is testament to that but I probably don't tell Hubby this very often. He works hard, gets very little playtime for himself and is a great Daddy to our children.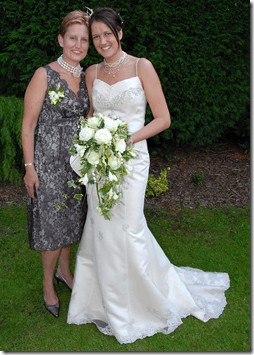 My Mum
My Mum will hate that I have posted a photograph of her on my site as she invariably hates all photographs taken of her. I don't know why because I think she looks beautiful in all of them but I guess it's about how we see ourselves.
I rarely tell my Mum how proud I am of her and I should because I am so proud. My Mum raised me as a single parent. Initially we lived with my Nanna and Grandad but she was still my main carer. When I was a baby she returned to work and my Auntie looked after me as she was at home with her daughter who was born a month before me. When I was at school my Mum would go to work early in the morning, come home at breakfast time to wake me up, feed me and take me to school before returning to work and then would leave in the afternoon to pick me up from school. My Mum has taught me independence and how to be a strong woman, to have confidence in myself and my abilities. My Mum has always been there for me and is now a great support with my children.
Mum has had a really tough year this year and I pray that next year is a better one for her. In March she was made redundant from a job which she loved and it hit her very hard. Living alone she has no other income to fall back on, she had to find another job quickly but her confidence was seriously affected so this made job-hunting a difficult task. She still has a long way to go and some days are better than others but I will always be here to help my Mum as I know she would be for me.
My Photography
This is my passion and something that I really hope to build on over time, I am really keen to find a good photography course to teach me how to use my camera properly but so far I haven't found one. I have been taking photographs for as long as I can remember and I still remember each and every photograph I have ever taken. Each picture immediately transports me back to a time and place, I can hear the sounds, recall the smells and remember the feeling of a place. This is something I am very proud of!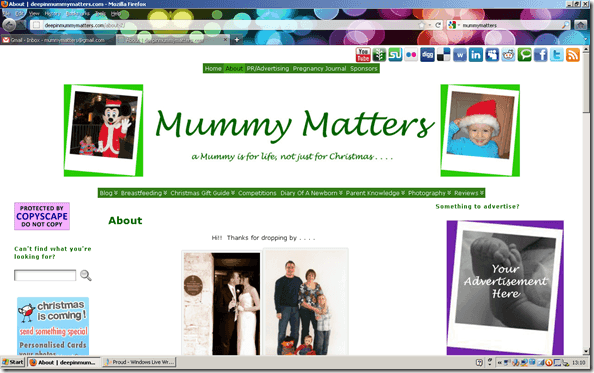 My Blog
It's hard to believe that I have been blogging for nearly three years now. I had never even heard of a blog until my friend Karin mentioned that she had started one, my response was "a what?". Initially I figured that no-one would want to read what I have to say, who wants to hear about the life of a stay-at-home Mum? But I was wrong, over the past three years my blog has steadily grown and is still continuing to grow today. I feel such a sense of pride when people tell me how much they loved a piece of writing or a photograph, sometimes I forget that people are even reading it. My blog has brought my family and I some great opportunities but to me it is more than that, it is a somewhere for my children to look back on in years to come, to see how we spent our days, a memory book if you like. My blog has kept my grey cells working and has introduced me to some lovely people, to a whole new community which I didn't know was even open to me. My blog is my fourth baby!
As you can see I couldn't choose just one thing, could you?
This post was written for The Gallery prompt – Something I am proud of – why not head over to see what everyone else is proud of?