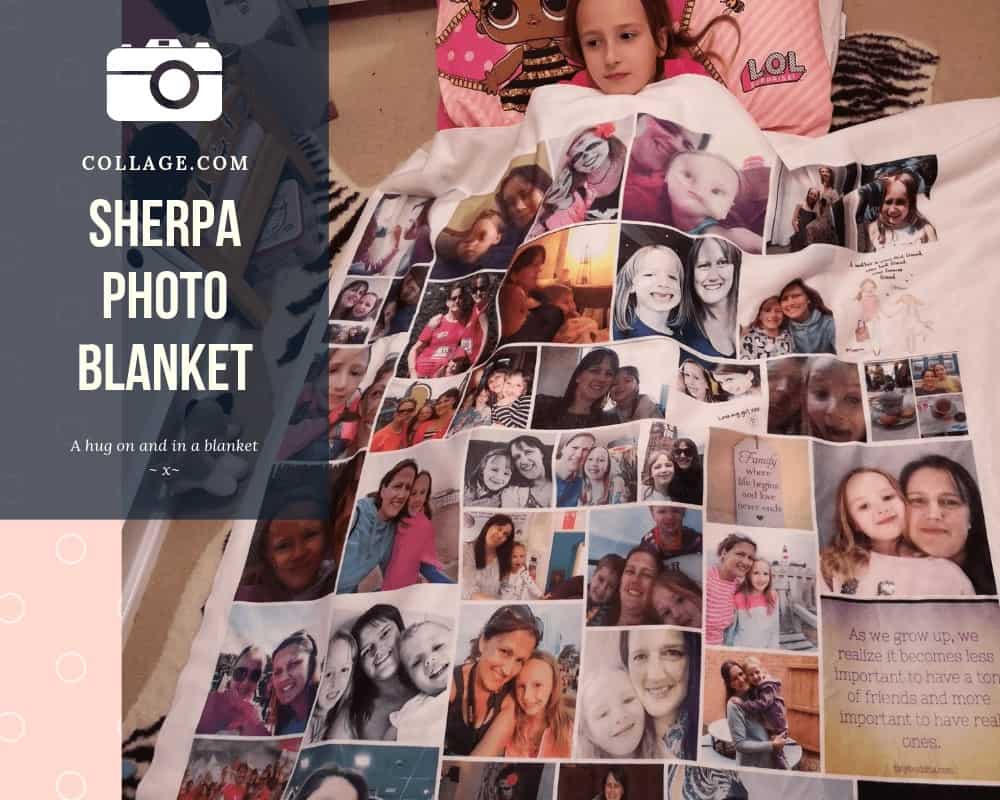 My Favourite Photo Gifts This Christmas
I have always been a big fan of photo gifts at Christmas time, they are guaranteed to put a smile on the recipient's face. Ever since the children were born I have made photo books for the Grandparents but this year I have created a few different items.
Photo Blanket for Lillie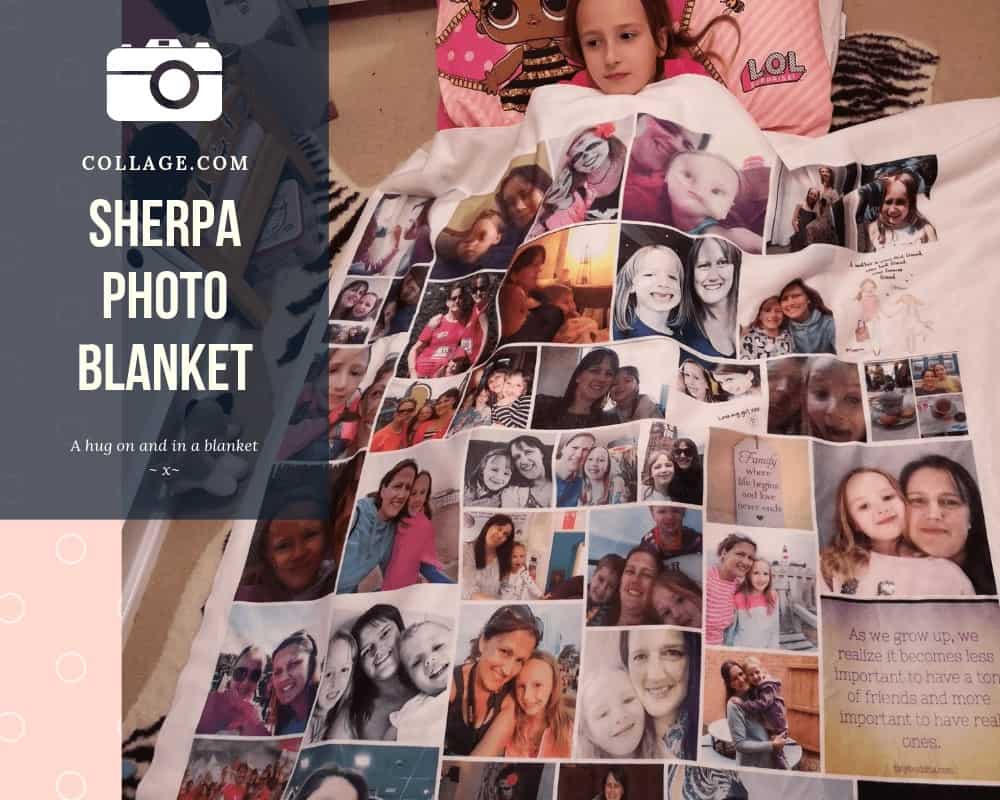 I think this is one of my all-time favourite photo gifts, the quality is just amazing.  Lillie received the Sherpa Photo Blanket from Collage.com which features sharp images on the front and a gorgeously soft and ultra cosy sherpa fleece on the back.  This is one warm and snuggly blanket and it's HUGE, Lillie and I can easily snuggle under it together!  It fits perfectly onto Lillie's bed and to say that she loves it would be an understatement.  Now I need to create further blankets for the boys who are more than a little jealous.
Before the boys were born, Lillie and I had a very close relationship but from the moment that Ollie arrived, Lillie would say that I didn't have time for her.  Obviously, this made me very sad and yet I have always tried to spread my time out equally amongst all the children.  Lillie, in particular, gets regular one-on-one days with me when we get our hair cut as we always go out for a drink and cake afterwards, followed by a spot of shopping.  Still, she says that growing up I didn't spend as much time with her.  Originally I was going to create a photo book for her with all the photographs I could find of the special times captured with Lillie and me, then I spotted the blanket and thought this would be even more perfect.  I explained to Lillie my reason for the blanket and told her whenever she felt sad, she could wrap herself up in this blanket and remember all of our happy times together.  This has become one of her most treasured possessions and I hope it is something she will love for years to come.
Photo Canvas for Nanny and Grandad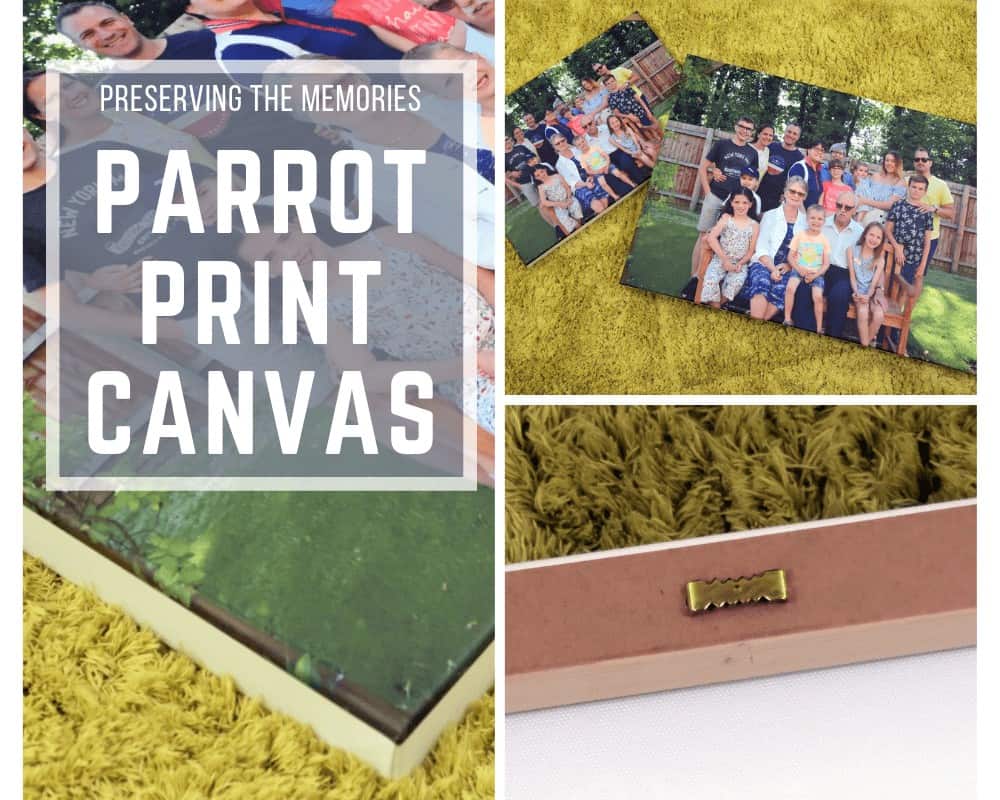 I have told you previously about my father-in-law having Parkinson's with Lewy Body Disease.  This year, in particular, became very hard on both him and my Mother-in-Law so as a family we made the decision at the start of the Summer to place him in a care home not far from where we live.  It was naturally a very difficult decision for the family but we are pleased to say that he is happy, settled and well-cared for.  We are able to decorate his room as we wish for him and fill it with items which are personal to him.
During the Summer we took a photograph of the family which I then had made into a 'his and hers' canvas via Parrot Print.  It was extremely quick and easy to organise, the website was very simple to use and there were various options for the finish of the canvasses; I chose to have white sides although you can have the image wrapping around the side if you prefer.  It also has a firm fixing to hang on the wall.  The quality is outstanding and I was very pleased to see that the canvasses came not only in a bag but in bubble wrap and cardboard too – excellent packaging.
I chose a large canvas for my father-in-law's wall and a smaller version for my Mother-in-Law to have in her room.  The idea is that they can both go to sleep looking at the same image as though they were still together.
FreePrints Photobooks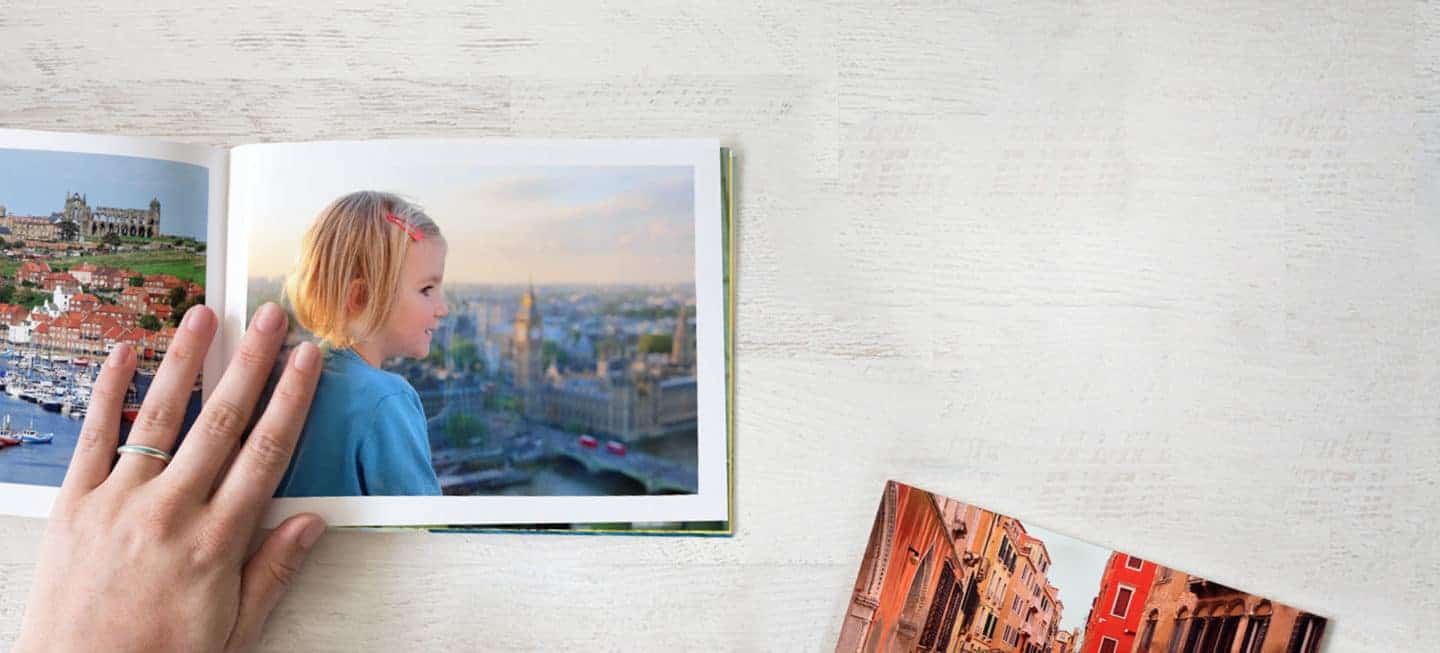 Last year I discovered an app called FreePrints where you can order free prints direct from your phone every month.  You only have to pay for the delivery and enlargements.  One of the sister apps is called FreePrints Photobooks where you can create and order photobooks direct from your phone too.  There is no subscription or commitment, you just order as and when you want.  When you order a basic book, you only pay for your delivery costs but you can upgrade your book by adding additional pages, a hardcover and high gloss pages.
What are your favourite photo gifts to give and receive?